Nigerian students Ayomide Obikoya and Kehinde Ajasa were just teenagers when they designed an experiment that got the attention of the organizers of the Stockholm Junior Water Prize.
The teenagers, who were students of Jakande Estate High School, Lagos,  said the oil pollution in the district where their school is located inspired them to develop the water purifying system.
Many underground water sources such as wells and boreholes in estates in Jakande and surrounding areas in Baruwa have been polluted by oil for decades. Residents and scientists have traced the problem to petrol leaks that happened in the 90s after vandals attacked oil pipelines located in a section of the community.
---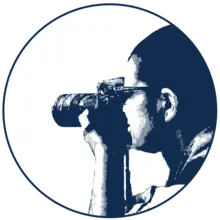 As a nonprofit journalism organization, we depend on your support to fund more than 170 reporting projects every year on critical global and local issues. Donate any amount today to become a Pulitzer Center Champion and receive exclusive benefits!
---
Residents say the water contamination has affected their health.
"We discovered that our classmates who lived in the area had to miss school because they contracted diseases and skin infections from the contaminated water," Ajasa said.
"Some of our teachers' cars also had the paint peeling off due to constant washing with petroleum-polluted water," he added.
Ajasa said their science teacher encouraged them to put in their water purification chamber for the Stockholm Junior Water Prize.
"Time constraints proved a big challenge as we had to juggle our regular schoolwork with laboratory experiments for about six hours daily," Ajasa said.
He noted that although they started with 10 students, some abandoned it along the way as they could not cope with the stress.
He recalled that the team also needed a lot of guidance on the experiments as they were only taught theories in their previous classes but never practised them.
"During the first stage of the experiment, after several hours of rigorous tests with moringa leaves, we discovered that it was moringa seeds, not the leaves that could remove microorganisms from the contaminated water," Obikoya said.
Obikoya said they were running low on cash to replace raw materials like activated charcoal, the purifying apparatus.
Potable water in Lagos and Nigeria is a challenge.
The water contamination in parts of Jakande and Baruwa mirrors the challenge of resident's access to safe drinking water. According to UNICEF, about one-third, representing over 133 million people in Nigeria drink from contaminated water sources.
The Experiment
The students told The Nation that their school laboratory was poorly equipped, and they had to build the purification apparatus at a neighbourhood carpenter's workshop.
"Although the final result appeared clean, it was still very polluted because we tested it with blue and red litmus paper (the most basic test) and discovered that the water was still not drinkable," Ajasa explained.
"We needed more than a litmus paper test to confirm it was pure"
He told The Nation that a lecturer at the University of Lagos helped them verify their results.
"Afterwards, the result came out with a pH of 7.1 or 7.2. We had to continually test and go back to UniLag. The university was accessible to us only because of our contact there, this is also the reason we were not asked to pay,"
"The final step after this was distillation," he said.
Distillation is used to remove microorganisms and ensure that the water is safe for use. It was also difficult to get a distiller.
"Our school had a distiller but it wasn't working," said Obikoya.
She added that the school's electricity voltage was too low to power the distiller, so they had to build one with the help of a welder with recycled materials like aluminium.
"It was however not a perfect distiller as the feature that converts vapour to liquid was not present," said Obikoya.
They improvised with an ice block to condense the vapour to water – a very slow and tedious process.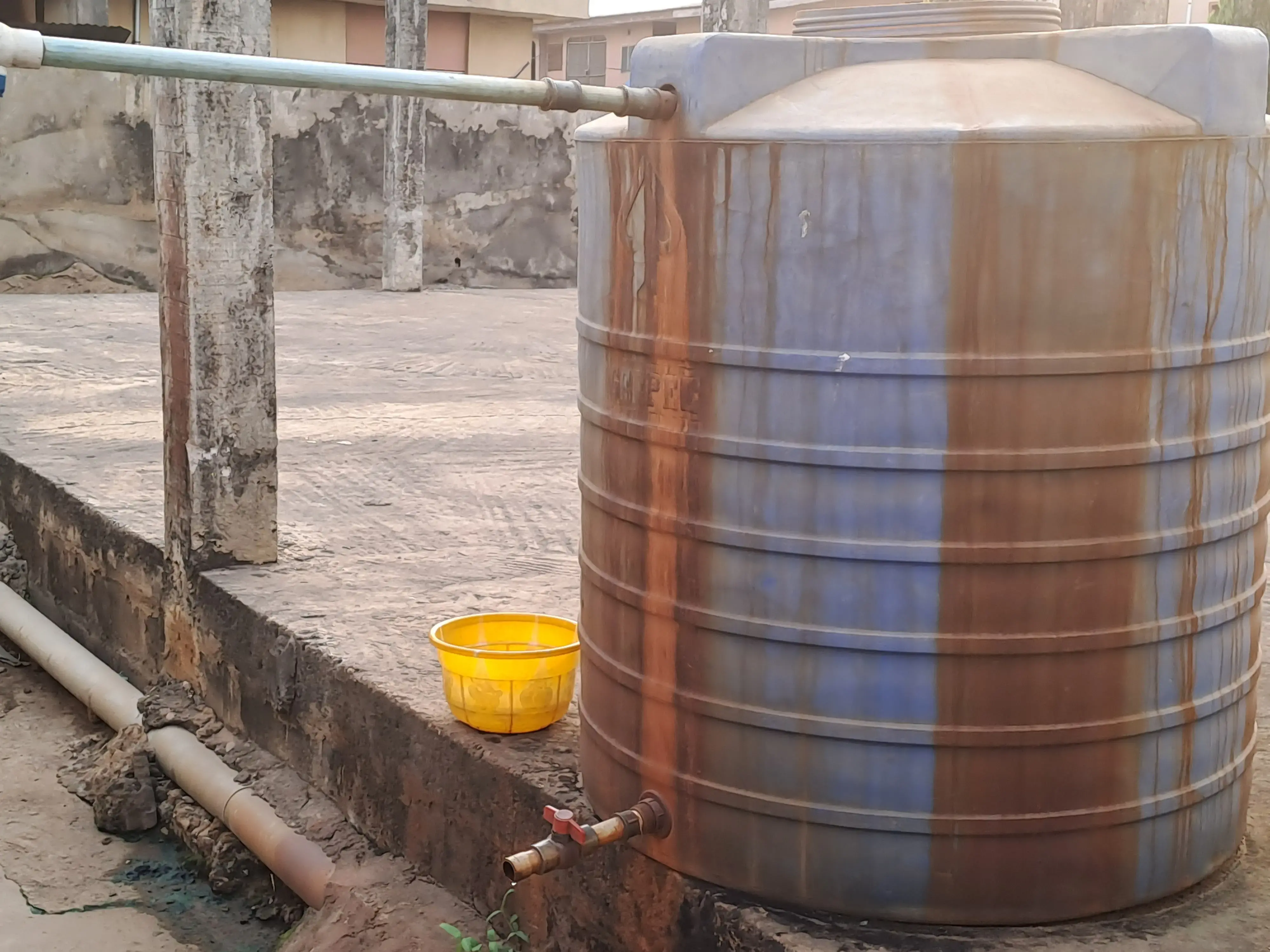 How The Project Can Help Baruwa
The students said their Natrifier can be made into smaller containers to help Baruwa residents filter their water on the go.
"We thought that if phones could be made mobile, then we could imitate that to create a mobile filtration apparatus," Ajasa said.
"This would serve the entire Baruwa," Obikoya added.
They would have it replaced at it every four months.
The student's project is a temporary succour for Baruwa and its residents. The community yearns for a permanent solution to its water problem.
Seeking Intervention for Two Decades
James Oyewole, 85  said residents in Baruwa and Jakande environs have been writing to both Lagos and federal government officials to intervene and provide water for the community for more than 20 years.
"NNPC eventually provided a borehole in 2002 but the community has never put this into use", recalls Oyewole. He noted that the borehole was installed without a treatment unit.
"The treatment plan comes with a borehole installation to ensure water coming from the underground water table gets completely purified before it comes out of the taps"
He recalled that although the PPMC rose to the occasion of the oil leaks at its first detection in the late 90's, there had been no changes.
"After their intervention, the vandalised pipelines stopped leaking but the damage has been done as several barrels of oil has gone into the ground"
Oyewole says the Petroleum Products Marketers Corporation has been very unresponsive for a long time and that after several promises, it's been years since any effort has been made to help restore potable water to Baruwa.
After several calls and emails to the corporation and the agency, the reporter also didn't get a response.
Oyewole said the contamination is spreading as residents from neighbouring estates have reported to him that water from their well smells of petrol.
He noted that the Lagos State Water Corporation intervened by giving the community water for a couple of years, afterwards they stopped.
"We contacted Lagos State Water Corporation. We took the samples to the corporation. They examined it and confirmed the pollution was caused by the PMS product of PPMC," Oyewole said.
"Everything is now at a standstill. Everyone is now unbothered, there has been no feedback from the government institutions we contacted", he says.
"Purification of the water is one of the ways to tackle this problem. Creating a system in which residents around the area will be able to afford portable water through the use of natural resources," Obikoya said.
The students know their experiment is a temporary fix. They hope someday, clean water will run through Baruwa and that their experiment will inspire other students to find solutions to their communities' challenges.
"The Mobile Natrifier we have created will fix these gaps by empowering families to purify their water on their own using the mobile water flask system. (Natrifier)," Obikoya emphasized.
RELATED ISSUES

Children and Youth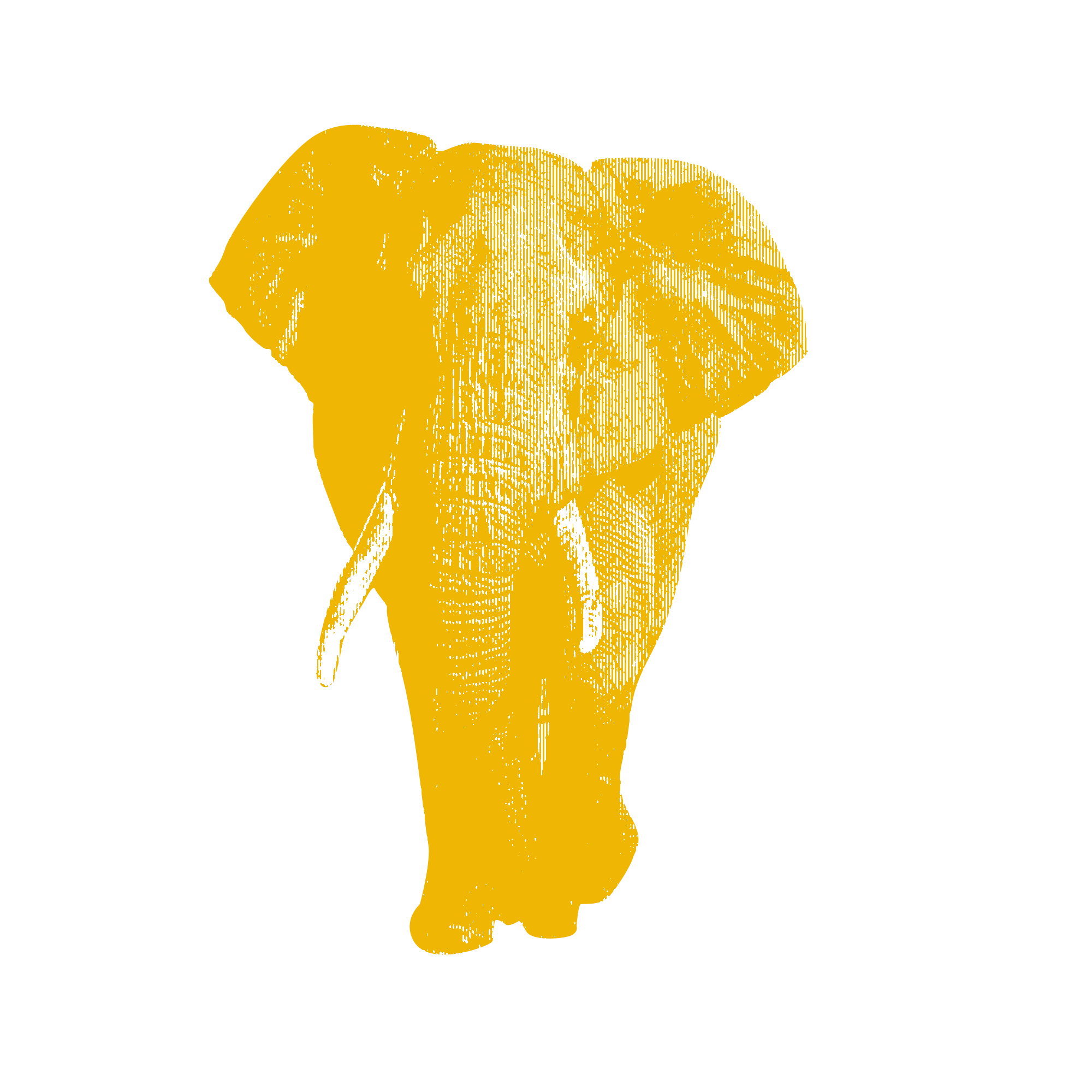 Issue
Environment and Climate Change
Environment and Climate Change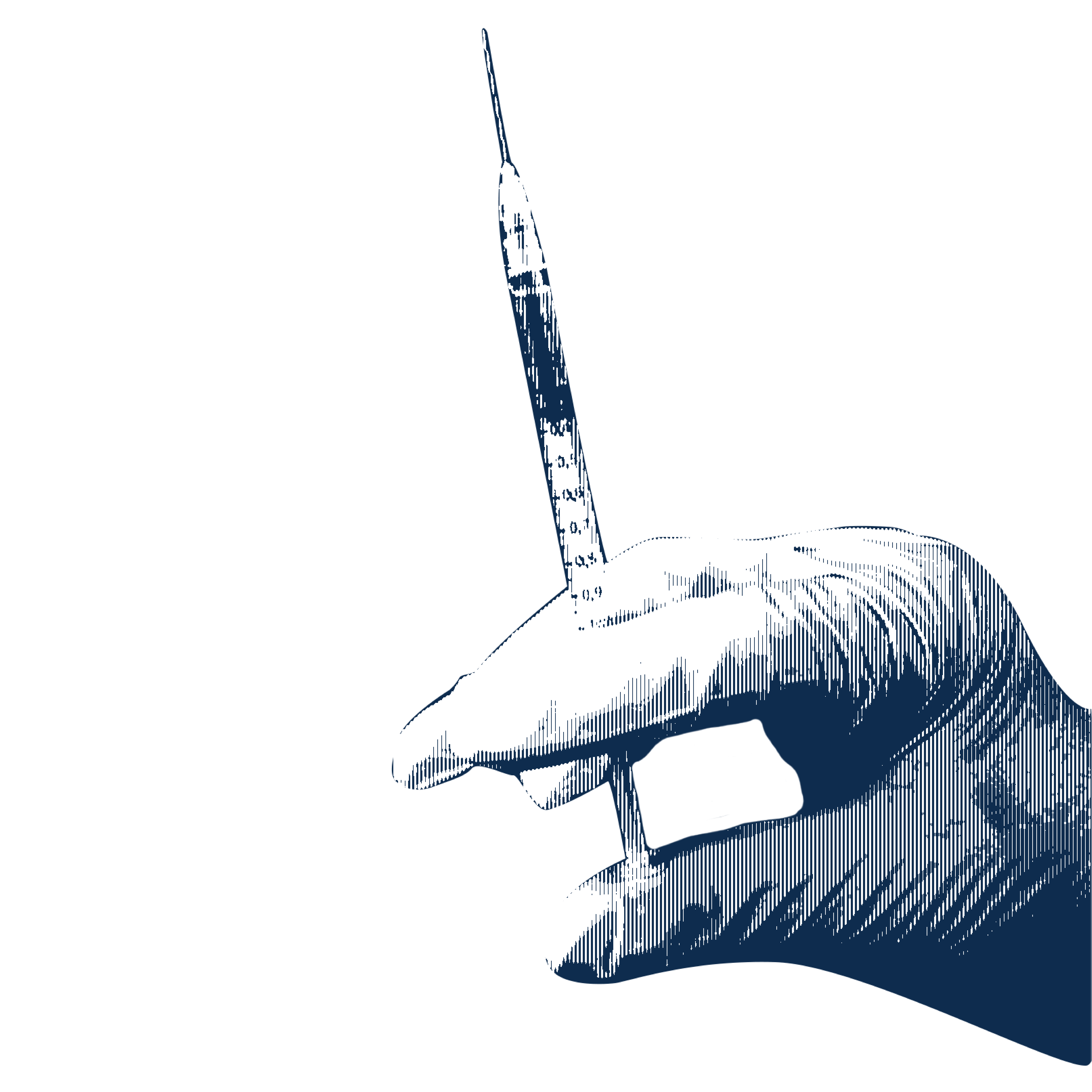 Health