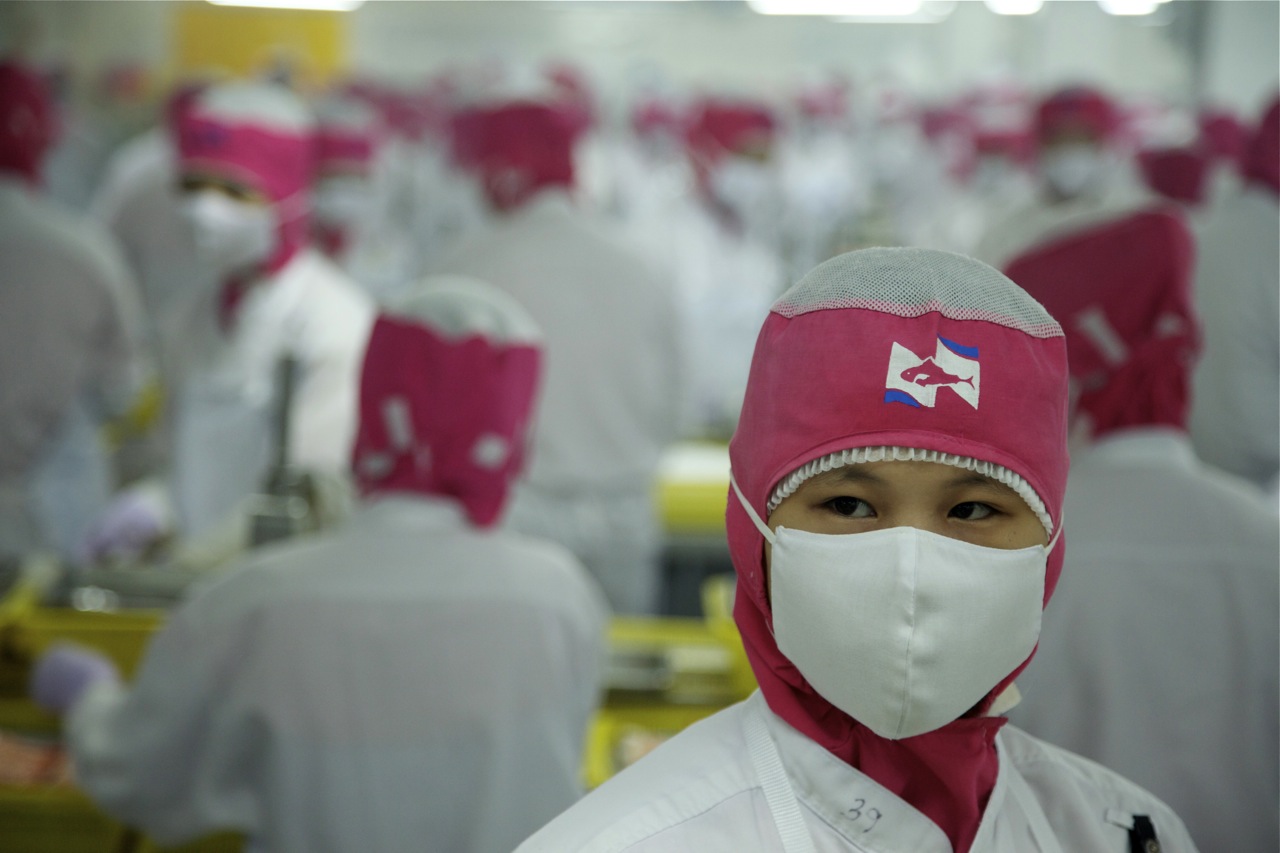 Crooked brokers are a dime a dozen in the underworld of the Thai shrimp processing industry. For a hefty fee, they smuggle Burmese migrant hopefuls across the border with the promise of better paying jobs in the hundreds of anonymous factories around Samut Sakhon province. More often than not, the migrants are stripped of their documents and sold to abusive factory owners who hold them in debt bondage, working them to the bone.

Ma Li is, by most accounts, a "good broker." We were introduced to her by Sompong Sakaew, a prominent labor activist based in Mahachai, the provincial capital. In her late 40s, short and round, Ma Li has a self-aggrandizing swagger that comes from playing surrogate mother to the 50-plus migrant workers she has placed in factories. She doesn't seem to mind that her cell phone rings incessantly with queries and complaints. It's all part of a business she started during the darkest days of Burma's military junta to help fellow migrants find a safe path across the border.

While some insist that all brokers are greedy and not to be trusted, Ma Li seemed sincere. She took a risk in speaking with foreign journalists, and at times worried aloud about reprisals from other brokers and Thai authorities. Whenever the doubts piled up, she said she thought about a young woman named Moe whom she helped rescue several years ago. For more than a year, Moe was physically and sexually abused by a factory boss who paid her less than $2 a day. She hailed from the same part of eastern Burma as Ma Li, and has since gone back. The women still keep in touch.

Of course, Ma Li makes some money too. She says she gets paid $400 a month from each of the registered seafood processing companies she works with. The companies, she explains, take about $15 a week from the workers' salaries to pay back the principal on their investment. A portion of her cut is paid to the Burmese government, under the terms of an official "Memorandum of Understanding" reached between Yangon and Bangkok; she also pays businesses taxes in Thailand. "I don't demand any cash from the worker," Ma Li insists.

Yet Ma Li knows exactly how the illegal trafficking networks function, along with many unscrupulous brokers who charge would-be migrants as much as $500 for their services before selling them off to bad peeling sheds for an additional profit. The trade disgusts Ma Li, herself a Burmese migrant, with a 12-year-old daughter of her own. But she notes that many of her countrymen set themselves up for trouble by hastily paying to be smuggled into Thailand rather than waiting for legal documents to be prepared, a process that can take months to arrange.

Still, the complicity of Thai police in the industry can spell trouble for migrants who found jobs through legal channels. According to Ma Li and other activists, the wives of law enforcement officers often have a stake in illicit sheds, using their position to avoid scrutiny (tip-offs are common prior to raids) and take advantage of the workers they employ. Then there are the low-level officers, who are known to regularly shakedown workers for extra money. "The workers always have to worry about local authorities," Ma Li says. "Sometimes the police sexually harass the younger girls; they take bribes whenever they want."

On a recent Sunday, a rest day for most of the larger factories, Ma Li was eating lychees in the small garden behind her back road office-shop when her cell phone rang. "Police, police!" she shrieked. Off-duty officers were demanding papers - and bribes - at another migrant apartment complex nearby. She gathered up the work permits of her charges and we hurried to her car. When we arrived on the scene minutes later, frightened residents said that plainclothes officers had just left.

We caught up with them as they drove away from another concrete block tenement nearby. A rail-thin Burmese man without a permit sat handcuffed in the back of a gray pick-up truck with tinted windows. Presumably, he could not afford to pay a bribe. He was not one of Ma Li's, though he easily could have been. "Thai police, no good," she said. "No good."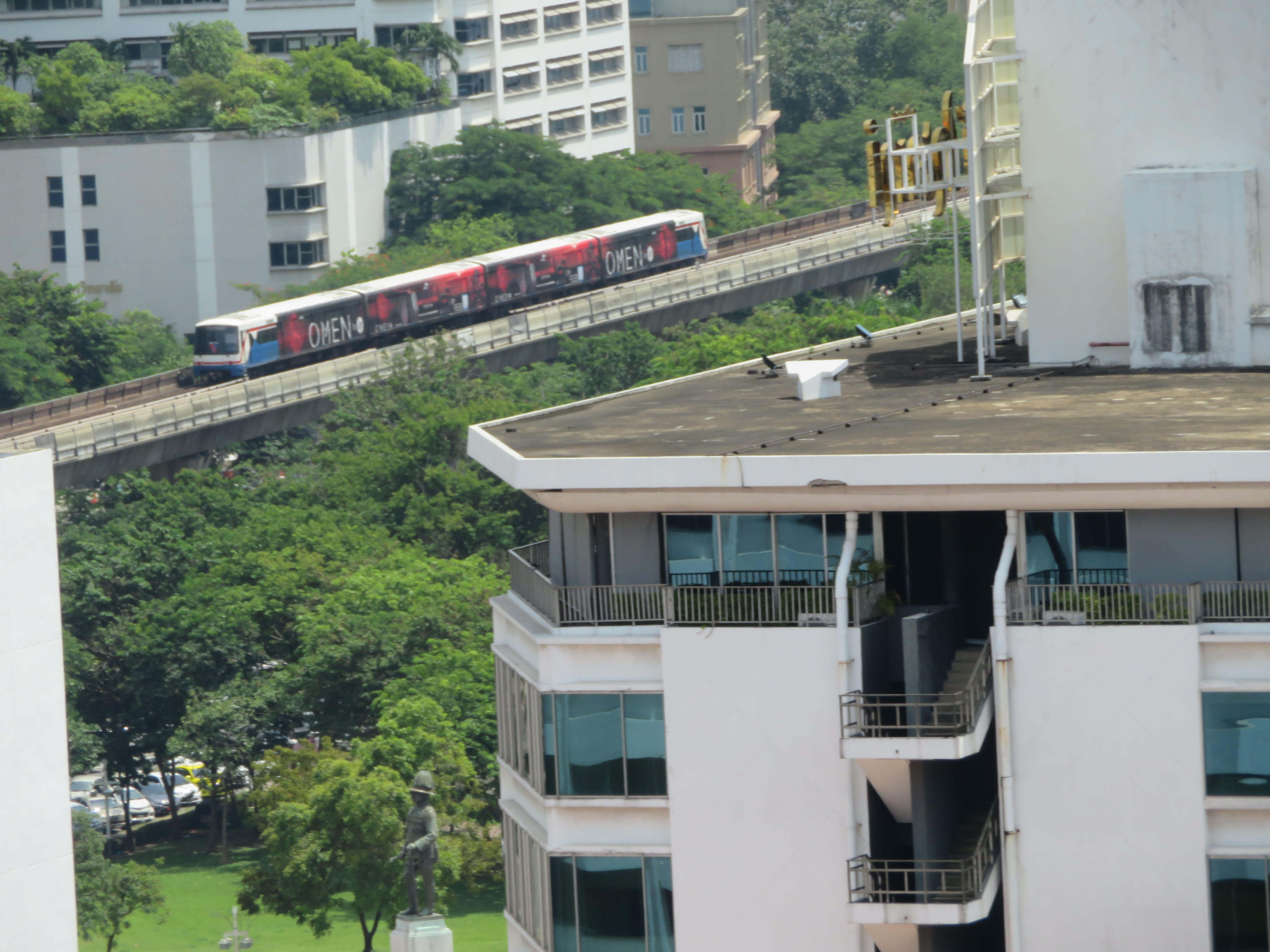 China's growing power and influence are being felt around the world, including in Southeast Asia...
RELATED ISSUES