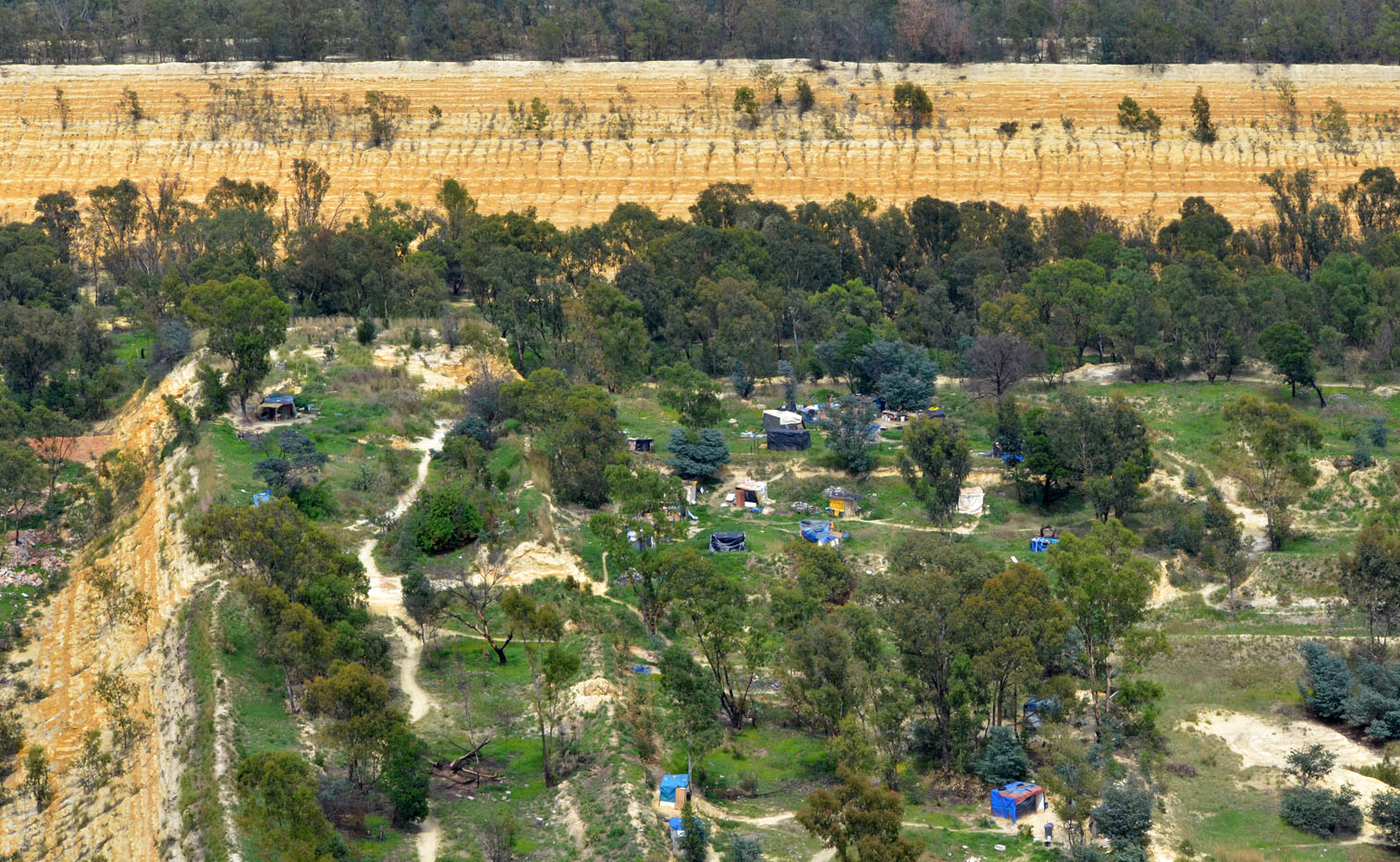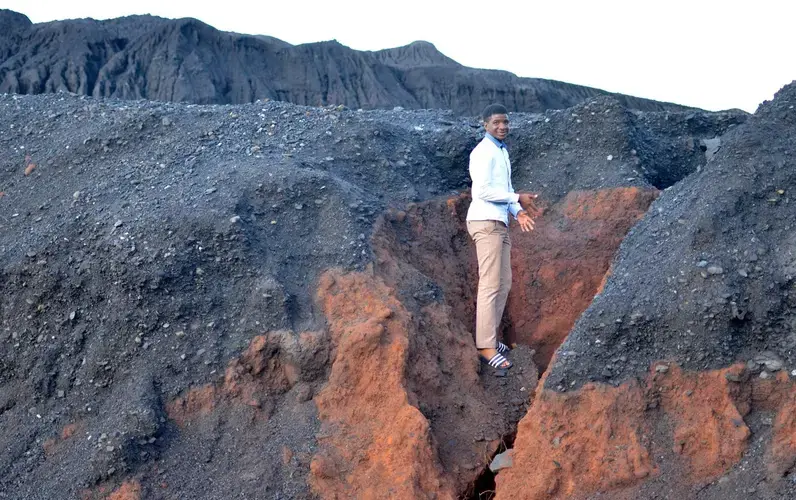 A data-driven investigation shows that nearly R60-billion is being held in funds for the rehabilitation of mines across South Africa. Mpumalanga, the country's most important coal-mining province, alone holds more than R17-billion.
This money cannot be used for rehabilitation while a mine is still operational, but the Department of Mineral Resources (DMR) can use it if a mine is abandoned. The department is yet to provide an instance in which this money has been used, however.
Instead, most mines are not deemed legally closed, and the money cannot be touched.
Data and documents being made public at the culmination of a 21-month investigation by Oxpeckers exposes a failed system of mine closure in which there is little oversight, large mining houses carry the brunt of the responsibility for financial provisions that are never used, and large mines are never fully closed.
Financial provisions for rehabilitation are put up by companies before mining begins, in case a mine is abandoned and the government needs to step in to close it.
These provisions come in three forms – cash guarantees, bank guarantees and mine closure trust funds – and are supposed to be either held by or audited by the DMR. The funds are only returned to a company when it applies for and receives a closure certificate from the department, which removes remaining liability from the company.
In 2015, the DMR told Oxpeckers that R45-billion was held in financial provisions around the country. Information provided by provincial DMR offices in response to Oxpeckers requests under the Promotion of Access to Information Act (PAIA) shows that number has risen to at least R57-billion.
The total figure set aside for rehabilitation country-wide is likely to be several billion higher, taking into account that the Northern Cape office provided incomplete data and the Western Cape provided no information.
Analysis of the data received through PAIA, as well as information made public via a question in Parliament, shows that 821 closure certificates were issued across the country between 2011 and 2016. There are three types of mining licences available – prospecting rights, mining permits for up at 5ha, and larger mining rights – and all but 44 of the granted closure certificates went to prospecting rights, small mining permits, or mining rights for road work.
Of those, 38 were granted in the Western Cape, a province that has no gold, coal or platinum group metals mines. The remaining six were granted in Free State, the Northern Cape and North West.
Nearly 6,000 derelict and ownerless mines being studied by the Council for Geoscience and rehabilitated by Mintek were abandoned before the rehabilitation regulations took effect in May 2004, so the tens of billions of rand needed for cleanup of those mines cannot come from current financial provisions.
Instead, financial provisions held by current companies are meant only for those companies' specific mine sites. Because information on these provisions is financial in nature, companies and the government fight to keep the details private, saying it is privileged information.
By the time of publication, the DMR had not responded to requests for comment on its auditing of financial provisions and its reasons for being slow to grant closure certificates.
Liberated data: Mine closure certificates and financial provisions for rehabilitation in Limpopo, Mpumalanga, North West and the Northern Cape's Kimberley region. Data sets for the other provinces were previously published by Oxpeckers here and here. Clicking the "download" button will download the entire 12-sheet database in Microsoft Excel, while the "print" button will prepare it for printing. With some assistance from the Federation for a Sustainable Environment, all data was obtained and compiled by Mark Olalde. South Africa, 2017.
Coal
The most money for rehabilitation sits with the coal industry. Companies across Mpumalanga hold nearly R17.5-billion in financial provisions, covering just less than 6,000 prospecting rights, mining permits and mining rights.
But while the DMR's Mpumalanga office accounts for 30% of the country's total financial provisions, it gave out just more than 1% of the closure certificates granted across the country between 2011 and 2016. It did hand out a closure certificate to a mining right this year, but that appears to have gone to a property company.
In coal – and other sectors such as gold – large companies often sell their operations to smaller companies instead of bearing the cost of closure.
Victor Munnik, a coal researcher with the Water Research Commission, said there is no incentive for the DMR to grant closure.
"Either companies have abandoned [the mines] already, or they'll sell," Munnik said. "The general theory among activists is that [issuing closure certificates] would put the liability on the DMR, so they're hands off."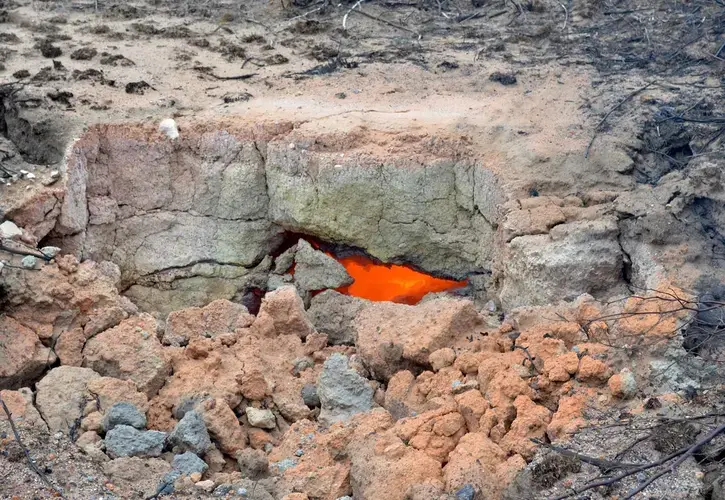 Anker Coal – a company that had ties to the United States Secretary of Commerce Wilbur Ross – owned Golfview Mining, which operates several coal mines. Some of its sites around Ermelo now lie abandoned.
Local farmers say their water smells of sulphur, smoke blows from a site that still burns underground, and illegal miners control the mines. Golfview avoided liability by simply entering business rescue and leaving.
"[Business rescue] is the perfect loophole," Munnik said. "I'm not sure why it's legal."
Golfview's business rescue plan, submitted in 2015, shows R622-million in total liabilities, R29-million in environmental rehabilitation costs and only R5-million in a trust fund.
While Mpumalanga's financial provision register shows that Golfview holds 10 separate financial provisions for mining rights in the province, not one of them holds a cent. Most are marked "still valid", with no explanation for how the provisions were drawn down to R0.
A few kilometres away, the Imbabala coal mine lies abandoned adjacent to and underneath Ermelo's Wesselton township. Numerous community members have been killed by cave-ins, either adults digging coal or children playing in the mine.
The mine had been operating without a water use licence, and in May 2011, the Department of Water and Sanitation and the DMR ordered it to cease using water and to cease mining. Only R600,000 is held in a bank guarantee to rehabilitate the Imbabala site.
The PAIA documents show that Atha Africa Ventures' proposed coal mine in the Mabola Protected Environment – which the ministers of mining and environment approved without proper public consultation – holds about R5.8-million for rehabilitation in a strategic water zone.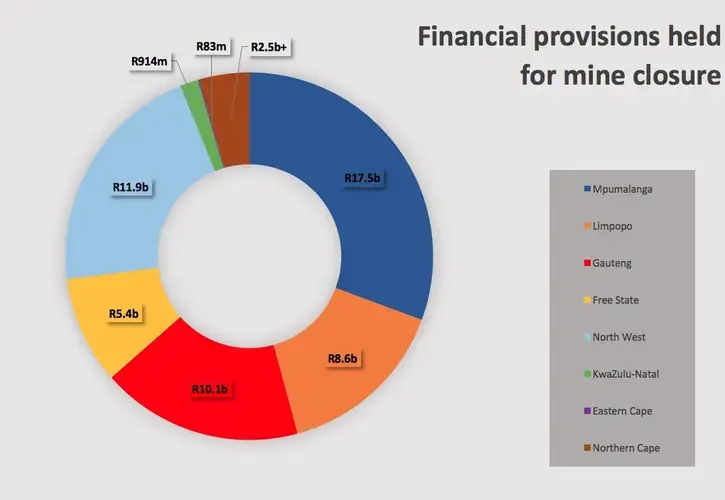 The documentation also identifies significant money involved with the provisioning of collieries supplying Eskom.
Anglo American is in the process of selling three Eskom-tied coal mines and four closed operations. Two of the Eskom-tied sites were immediately apparent in the documents. Kriel Colliery holds about R783-million for rehabilitation, and New Denmark Colliery holds about R148-million.
"Eskom does not directly hold any monies in trust for rehabilitation of coal mines. Anglo and Exxaro hold monies in trust where such contributions were made by Eskom," the utility's media department said.
The media department said it only knew of one linked colliery ever having received a closure certificate. "Eskom has, however funded a number of closure programmess for collieries that have stopped operating but have not yet attained closure certificates."
Anglo's trust money is held in one trust for its three cost-plus mines, and Exxaro's money is held in its own trust for its two cost-plus collieries.
The controversial Optimum Coal appears in the PAIA documents as well. It holds more than R1.6-billion in provisions, about R1.5-billion of that in a trust fund that former finance minister Pravin Gordhan revealed in court documents to have been connected to suspicious activity.
Optimum was formerly owned by BHP Billiton, although major mining houses such as BHP and Anglo are exiting South Africa's coal industry. As this happens, smaller mining companies with less capacity to close mines are proliferating.
"Now you have people who are not so connected to international capital, who don't have deep pockets, so we anticipate that their rehabilitation will be much more fragile," Munnik said. "You're seeing a typical tail end of coal mining where juniors play a more important role."
Companies are looking farther from Mpumalanga's major coalfields to find new deposits. Limpopo's Waterberg region is one such target.
"There are a number of coals seams in Limpopo, a lot of which are not significantly or fully tapped yet, and they have a lot of new companies interested," said Robert Krause, a researcher in the Centre for Applied Legal Studies' environmental justice programme.
There are 3,614 licences for prospecting and mining in Limpopo, and roughly R8.6-billion is held in financial provisions across the province. The vast majority is held by a few large mines – a fact that holds true across the country.
In Limpopo, the top 5% of financial provisions accounts for about 98% of all the money held, with the remaining 95% of provisions averaging just R52,519.40 each. The cash guarantee for one prospecting right was R58, and one mining permit's sat at R13.
"That's frightening," Krause said. "The actual provision itself is peanuts compared to what needs to be done."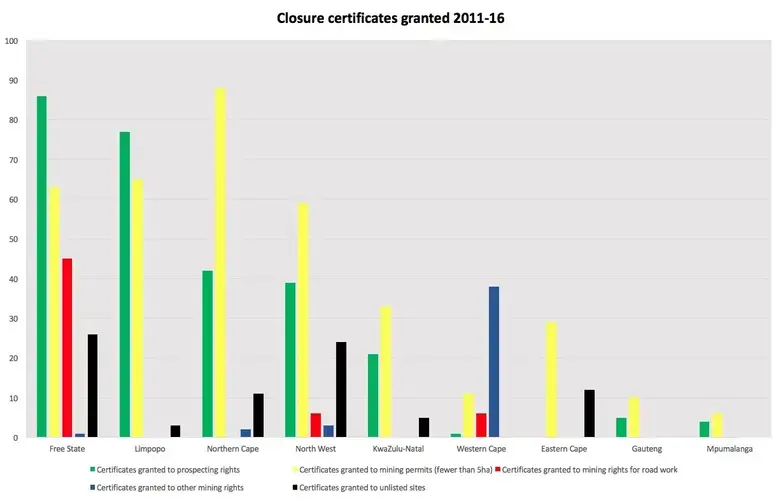 Platinum group metals
The future of South African mining likely lies with platinum group metals. These mines are most common in North West, although a significant portion of the Platinum Belt extends into Limpopo.
"The platinum industry is so new, it just really took off in the early 2000s, so I don't think there's been so many mine closures," said Dick Forslund, senior economist at the Alternative Information & Development Centre who has studied platinum group metals.
An analysis of closure certificates applications from mid-2012 through mid-2015 in North West showed that about 25% had been granted. A DMR official said one delay was the slow process of getting the required input from the Department of Water and Sanitation.
Department of Water and Sanitation spokesperson Sputnik Ratau said the department tries to comment on applications for closure certificates within 30 to 60 days.
"In many instances, applications for closure cannot be considered as the mining companies fail to provide information that meets the regulators' requirements," Ratau said.
Further complicating the process, the department is aware of 187 mines that have been operating without a water use licence.
"This is a scientific process and in each instance there is a need to understand the future impact of the particular mine upon closure and to determine whether the management measures applied are appropriate or whether they should be modified," Ratau said.
Although Forslund does not expect closure to be a critical issue in the sector yet, he said environmental issues including water pollution and sulphur dioxide emissions were prevalent and needed remediation.
North West is the second most heavily provisioned province, with about R11.9-billion. Large portions of this are held by huge mines such as Lonmin's Marikana operations, which holds in the ballpark of R425-million.
Diamonds
The vast majority of the country's 403 diamond mines are terrestrial and fall either in the Northern Cape or North West.
"Diamonds are one of the easiest types of mines to rehabilitate," Krause said, adding that some sites have been rehabilitated to become game parks.
Although Northern Cape's data was incomplete, at least R2.5-billion is held in financial provisions across the province. Provisions are generally only a fraction of what is held for large gold or coal mines, but in Kimberley a manganese mine holds R60-million, an iron ore mine about R514-million and a De Beers operation just more than R30-million.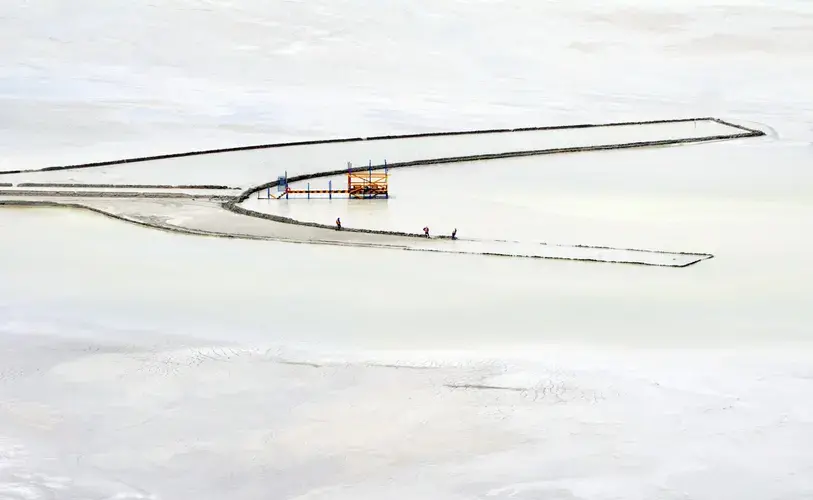 Gold
About R15.5-billion is held in financial provisions between the two major gold-producing provinces, Gauteng and Free State.
The DMR has the right to take money from financial provisions and use it for rehabilitation, and, although the department claims to have done so, it is yet to provide examples of where this has happened.
Gauteng granted just 15 closure certificates between 2011 and 2016, with zero going to mining rights. Free State handed out 221 in that period, by far the most of any province, but still only one went to a mining right not associated with road work.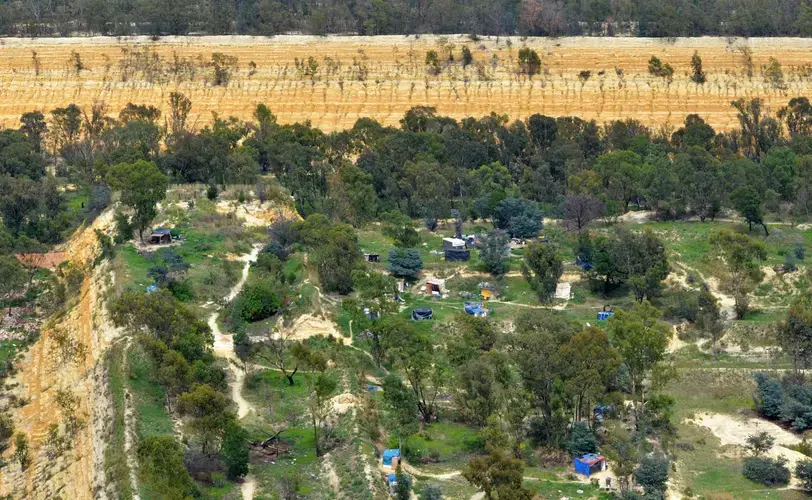 Small-scale mining
Remnants of former gold mines are scattered across the nation. In Welkom in the Free State, a well-organised zama zama operation in a place called "G Hostel" set up shop in the patch of dirt between several former mining hostels.
"We want to work. We want a job. We are not doing this because we are lazy," one zama said, explaining that the men were unemployed and had mostly come from Lesotho, Mozambique and Zimbabwe.
Mine abandonment fuels these illegal or artisanal operations, as low-grade ore is left behind, convenient entrances remain open and people in need of work are thrown out of the economy.
"Particularly where the profitable reserves are depleted, there's an employment crisis. Then, the option for survival, particularly where closure is not done properly, is to become a zama zama. And that has huge environmental rights implications," Krause said.
Although small-scale miners do not fall within the bounds of financial provisions and closure certificates, there are hundreds of small operations, such as sand mines, that make up some provinces' major mining sectors.
The only two provinces with less than a billion rand in financial provisions are KwaZulu-Natal and the Eastern Cape, although the Western Cape did not report and could fall in this category. While KwaZulu-Natal has some coal mines within its borders, many of its mines and the Eastern Cape's mines dig sand, clay and other materials that call for small operations.
For example, while the Eastern Cape only holds about R83.1-million in financial provisions – a fraction of what is held in the other provinces – there are only 277 licences in the province, meaning each averages about R300,000 in provisions.
In several provinces, a pattern emerged in which some financial provisions will be the same value, held by the same company and with sequential reference numbers. This led to analysts hypothesising that companies might be applying for separate mining permits adjacent to one another and mining on a larger scale without the legal hurdles involved with procuring a mining right.
The relatively young One Environmental System governs the environmental portion of mine closure, among other activities. The Department of Environmental Affairs continues to rewrite the financial provision regulations involved, and one idea the department proposed was to remove the need for prospecting rights to come with financial provisions. Civil society heavily cautioned the department against this due to a practice known as "bulk sampling", in which companies mine on the pretense of taking prospecting samples.
Mpumalanga, for example, holds just more than R167-million in financial provisions for prospecting rights, so that amendment would make a somewhat significant portion of money for rehabilitation unavailable to the government.
Instead, activists and researchers argue regulations should crack down on new mining in an effort to transition towards a more sustainable economy.
"At some stage, the DMR, the department of environment and other government departments need to think about what happens after mining, what land uses are possible and what land uses mining sabotages," Munnik said. 
RELATED ISSUES