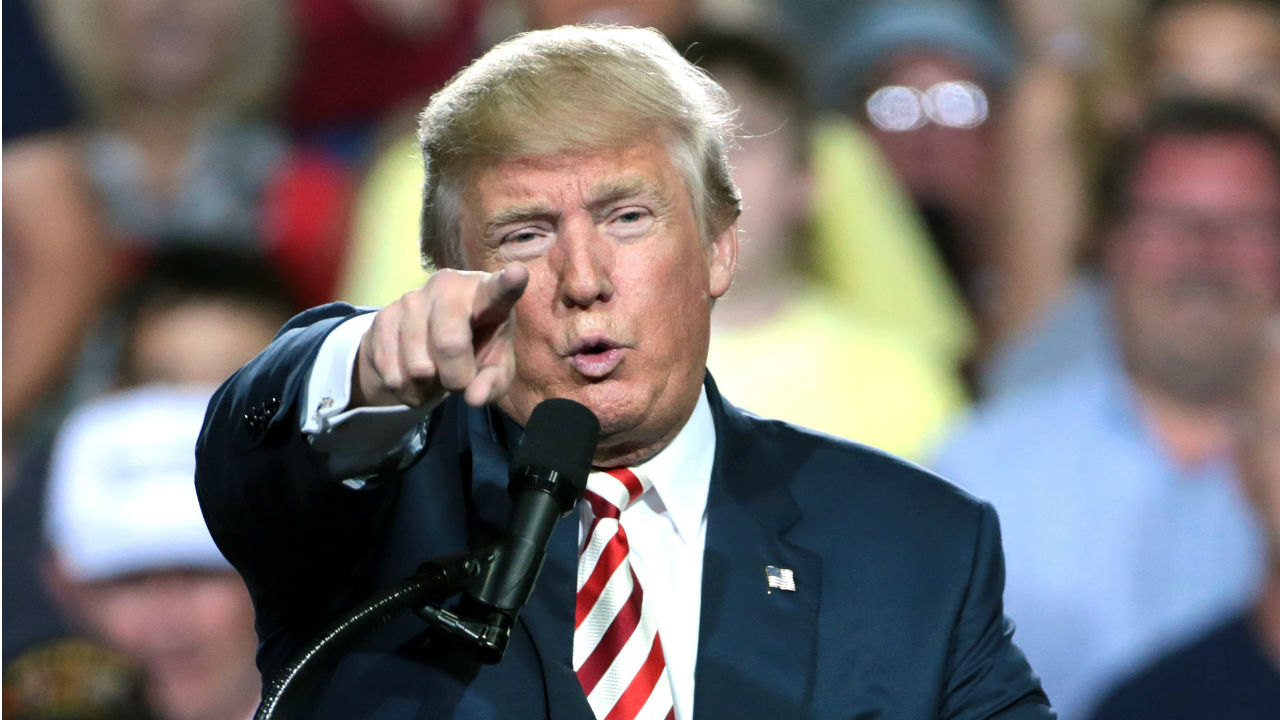 President Donald Trump said today he will suspend U.S. funding to the World Health Organization (WHO) pending a 60- to 90-day investigation into how the agency has handled the response to the coronavirus disease 2019 (COVID-19) pandemic. Trump accused WHO of "severely mismanaging and covering up the spread of the coronavirus," at a White House press conference in the Rose Garden this evening, adding "everybody knows what's going on there."
People involved in the pandemic response around the world reacted with horror to the news. "This is a short-sighted decision which will be disastrous for the agency," says Devi Sridhar, a global health expert at the University of Edinburgh in the United Kingdom. "We need the WHO more than ever to support all countries, especially low and middle income ones."
The move is counterproductive and "leaves the U.S. and the world less safe," says Jeremy Konyndyk, a senior policy fellow at the Center for Global Development who headed the U.S. Agency for International Development's disaster response efforts under former President Barack Obama. "It is a transparent attempt to shift blame for the U.S. administration's own failings."
In response to Trump's threat last week that he might cut WHO funding, the agency's director general, Tedros Adhanom Ghebreyesus, strongly urged world leaders not to politicize the pandemic. "We will have many body bags in front of us if we don't behave," said Tedros.
Trump did not specify how much money he intends to put on hold. In WHO's 2-year, 2018-19 budget cycle, the U.S. was the largest single donor, providing almost $900 million of WHO's $5.6 billion budget. In general, the White House can delay disbursing money already appropriated by Congress for a specific purpose, but must get approval from Congress to cancel such spending outright. Trump may be able to divert some of the funds appropriated to WHO to other similar purposes without getting express permission from Congress. It would likely be difficult for the White House to reclaim money already sent to WHO.
Still, Trump's action could significantly hamper the world's fight against COVID-19, says Lawrence Gostin, director of the O'Neill Institute for National and Global Health Law at Georgetown University. "If WHO is ensnared in a political and funding crisis, it simply won't be able to provide the leadership that is so urgently needed in this unique time in human history."
The announcement came on the day that WHO's first "solidarity flight" left Ethiopia carrying medical supplies to African countries to assist them in fighting COVID-19. "WHO is in the middle of supporting global surveillance efforts and scale-up of testing and response in low- and middle-income countries around the world," says Matthew Kavanaugh, a global health researcher at Georgetown University. "Hobbling that response is not just unjust, it's incredibly bad for U.S. public health at a moment when we have all learned painfully how easily this virus moves from abroad to U.S. shores."
In his press conference, Trump noted that China contributes less than $40 million to WHO's annual budget, while the United States puts in more than ten times that amount. "As the organization's leading sponsor, the United States has a duty to insist on full accountability," said Trump. He complained about what he called WHO's "disastrous decision" to oppose travel bans, which he said "put political correctness above life saving measures." He claimed his ban on allowing foreign nationals from China to enter the United States, which became effective on 2 February, has saved "thousands and thousands of lives."
Trump's long list of complaints included assertions that WHO failed to promptly declare a Public Health Emergency of International Concern (PHEIC), which "cost valuable time," and a failure to investigate "credible information to suspect human-to-human transmission in December 2019."
China notified WHO on 31 December that it had a cluster of unexplained pneumonia, and the agency, after a brief investigation, reported this on social media 4 January. Outbreaks often are confusing when they surface, notes public health researcher Jo Phelan of Columbia University. "It's the nature of emerging infectious diseases that our understanding of a novel disease and the available information changes," she says.
Phelan agrees that a PHEIC should have been declared at the first meeting of WHO's emergency committee on 23 January. The WHO declared the outbreak a PHEIC a week later on January 30. At that point less than 100 cases had been reported outside of China and no deaths. But, Phelan notes, "Countries don't have to wait for a PHEIC declaration to start preparing."
Trump further complained about China's restriction on researchers there sharing information about studies into the outbreak's origin. WHO's overreliance on China for information "caused a 20-fold increase in cases worldwide and it may be much more than that," Trump said, claiming that the outbreak could have been contained at its source. "This would have saved thousands of lives and avoided worldwide economic damage." Trump did not cite any scientific evidence to back these assertions.
A reporter at today's press conference asked Trump about his own praise of China in January. On 24 January Trump sent a Tweet that said: "China has been working very hard to contain the Coronavirus. The United States greatly appreciates their efforts and transparency. It will all work out well. In particular, on behalf of the American People, I want to thank President Xi!"
Trump at first dismissed the question, but then said, "If I'm so good to China, how come I'm the only… leader of a country, that closed our border tightly against China," said Trump. When the reporter kept pressing the point, he cut her off. "Please, that's enough," he said. (In fact, the U.S. was not the first or only nation to bar foreign nationals from China from entering.)
China has been widely criticized both by the international community and its own citizens for silencing doctors in Wuhan, where the outbreak surfaced, in late December. It also did not promptly share details about the discovery of a new coronavirus, which first was reported by the Wall Street Journal on 8 January. But China did in late February welcome a team of international scientists, organized by the WHO, to tour the country and learn about the spread of the virus there and the response, which led to a detailed, widely discussed report.
Health scholars have long pointed out that the funding of WHO is not commensurate with the global role it is supposed to play. The agency's overall spending is less than the budget of some major hospitals in the United States. Less than one fifth of its budget comes from "assessed contributions," essentially membership fees paid by the 194 countries that make up the WHO. The rest of the organization's funding comes from donations, with the U.S. the biggest donor. "As each outbreak shows, countries' expectations for the WHO are not aligned with the limitations on funding, political and legal authorities those same countries set on the organization," says Phelan.
In an interview in December, WHO's director-general Tedros told Science that the WHO's reliance on just a few donors left the organization vulnerable. "If one of them refuses to continue funding," he said, "WHO could get into a serious shock."