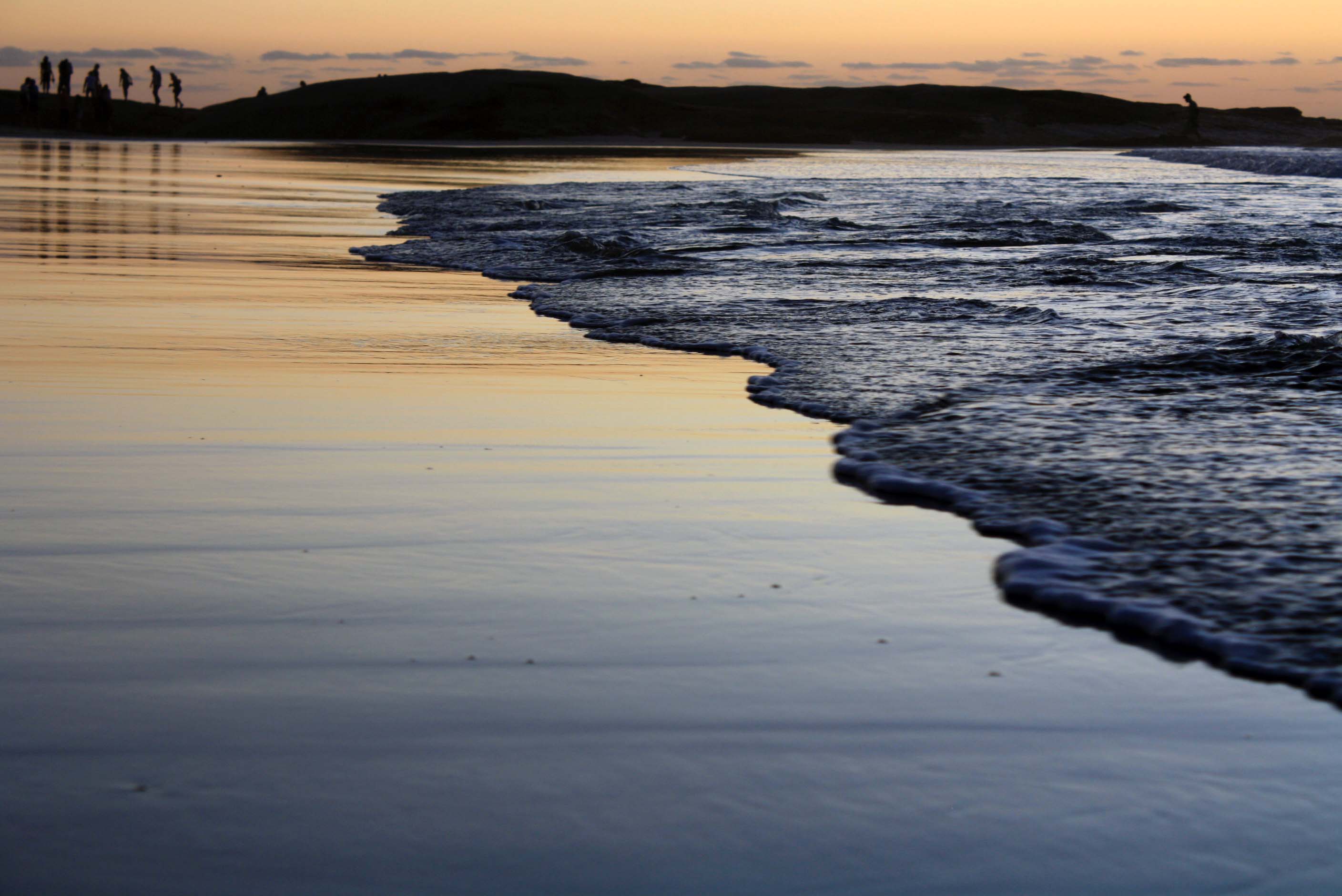 The South African government has identified the marine economy as a much-needed growth area in a stagnant economy, but ambitious development plans are being undermined by proposed seabed strip mining off the western and southern shores.

Operation Phakisa, a government-sponsored economic stimulus plan, includes a marine development phase called the Oceans Economy Lab. According to the plan, the blue economic zone has the potential to create one million jobs and increase the GDP by R177-billion by 2033.

At a National Council of Provinces question-and-answer session on October 25, President Jacob Zuma said Operation Phakisa – a seSotho word meaning "hurry up" – had already garnered R17-billion of investments in the marine economy.

However, three phosphate prospecting rights that have been granted will open up about 150,000 square kilometres, equating to 10% of the marine economic zone, for exploration.

Although the recipients of two of the prospecting rights recently said they had given up on exploration for now due to low commodity prices, groups opposed to the offshore mining are calling for a government-imposed moratorium, citing food security, environmental degradation and the stifling of economic development plans.

In a controversial decision in September, Namibia's environmental ministry ended its marine mining moratorium and granted clearance for phosphate mining off its coast, prompting discussion about whether South Africa would follow suit.

Several fishing associations filed an urgent application in the Windhoek High Court against the environmental clearance and submitted an appeal against phosphate mining to the environment ministry. Minister of Environment and Tourism Pohamba Shifeta made a U-turn in early November and withdrew the environmental clearance certificate issued to Namibian Phosphate Mining.

New extraction strategy

Offshore phosphate mining is a new extraction strategy that has not been attempted anywhere in the world, so it is unclear if the industry would produce jobs. According to the environmental impact assessment reports of Namibian Phosphate Mining, phosphate mining would create 176 new, full-time jobs. The company acknowledged that not all those jobs would go to locals, and most of the jobs would come from a processing plant, something not in the South African plan.

Said Johann Augustyn, secretary of the South African Deep-Sea Trawling Industry Association: "We don't think phosphate mining is going to create nearly as many jobs over a long period of time as our industry, which is essentially sustainable forever if you look after it properly."

The fishing industry accounts for 27,000 direct and 81,000 indirect jobs. Coastal tourism could also suffer if biodiversity is impacted by offshore mining, and it accounts for R13.5-billion annually, according to the Department of Environmental Affairs.

The amount of space required for offshore mining to be economically viable is infringing on other sectors as well. Almost the entire exclusive economic zone is divided into blocks identified for oil exploration.

Environment Minister Edna Molewa submitted proposals for 22 new marine protected areas in February. With less than 0.5% of the marine economic zone currently protected, these areas would create another roughly 70,000 square kilometres of protected ocean.

To help negotiate conflicting uses, the environment department submitted a draft Marine Spatial Planning Bill in March and a draft Marine Spatial Planning Framework in August. These pieces of legislation are intended to provide a method for determining the best human uses of the oceans, but impacted parties already say the plan is inadequate due to minimal stakeholder engagement.

"It's going to be the first in Africa where we attempt this type of legislation," said Jeremy Marillier, executive director of the fishing industry group Fish SA. "The legislation that has come out is very poorly drafted."

According to UNESCO, 44 countries will have some level of marine spatial planning initiated by the end of this year. Namibia and Seychelles are the only other countries in Africa to do so, and those programmes are in their infancies, meaning the South African legislation could be precedent setting.

"An unregulated offshore mining industry would be a disaster," said Saul Roux, a legal campaigner for the Centre for Environmental Rights and organiser of the Safeguard our Seabed coalition, composed of environmental groups and fishing companies concerned by the prospect of seabed mining.

Battle at sea

The coalition is pushing for a moratorium on marine bulk sediment mining, on the basis that the Department of Mineral Resources rushed to allow prospecting rights with no knowledge of the consequences. Coalition partners want further research completed on offshore phosphate mining, similar to the strategic environmental assessment underway on hydraulic fracturing, or fracking.

"That's politics. If you don't push your business case hard enough, you get swallowed up in the momentum," Marillier said. He and others in the fishing industry want the Department of Agriculture, Forestry and Fisheries to stand up to the Department of Mineral Resources to protect pre-existing fishing rights over potential mining.

Opponents of offshore mining have assistance from current phosphate prices.

Green Flash Trading 251 and Green Flash Trading 257 are companies that hold two prospecting rights covering more than 100,00 square kilometres north and east of the Western Cape. They received drill core samples from the University of Cape Town in mid-2015 but halted prospecting when they realised current prices would not be able to sustain mining, said their attorney, Wynand Venter.

"The project will be uneconomical so there will definitely not be any mining right application, and currently the project can only be called 'economically not viable,'" Venter said, adding that minimal desktop studies would continue.

A persistent fear of peak phosphorus – the idea that the global maximum production rate of phosphorus had been met – spurred a surge in phosphate prices and, as a result, exploration. According to data from the World Bank, the price of phosphate rock held steady at $45.50 per tonne through April 2007. The ensuing 16 months saw the price skyrocket to $430.00 per tonne, peaking in August 2008. It was not until late 2013 that prices evened out at a new normal, this time around $115.00 per tonne.

Green Flash Trading 251's and 257's environmental management plans were submitted in 2011, when it looked like the price might increase again.

Roux labels the Green Flash companies as "fly-by-night speculators" because they came into the industry with no offshore mining experience and tried to sell their prospecting rights. In late 2015, Green Flash Trading 251 attempted to secure a deal with Canadian mining company Montero Mining and Exploration. According to Venter, that agreement has fallen through.

Other countries faced surges in applications for offshore phosphate mining as well, but they responded with near universal pushback. Mexico denied an environmental license in April 2016, New Zealand rejected a company's bid to mine in February 2015, and several proposed projects in the Pacific Islands are not finding traction.

"Our feeling from the start was since this is a very destructive method, one needs to have far more information about the possible environmental impacts before you even allow prospecting," Augustyn said.

The Department of Mineral Resources did not respond to repeated requests for comment on the possibility of declaring a moratorium. Neither the Department of International Relations and Cooperation nor the Department of Environmental Affairs responded to requests for clarity about a proposed seabed mining roadmap to develop offshore mining.

Threats to food and environment

The major environmental threats of marine strip mining stem from the vessel likely to be used, called a trailing suction hopper dredger. In this process several metres of sediment from the seabed are sucked on to a ship, and water and unwanted sediment are jettisoned back into the ocean.

"It suctions sediment on board, there's a distillation process and then it spits back sediment into the water column. This creates a giant plume that smothers and buries marine ecosystems in areas that far extend the actual mining block," Roux said.

The environmental impacts of seabed mining could include destruction of benthic, or seabed, habitats, the release of heavy metals and other dangerous materials such as hydrogen sulfide trapped in the seabed, algal blooms from mobilised phosphates, underwater noise pollution and reduced photosynthesis from reduced light penetration.

The fishing industry is concerned by both the direct destruction of fish habitats and nurseries, as well as the likelihood that prospecting and mining might limit the areas in which fishing vessels are allowed to operate.

The large-scale fishing industry produces about 600,000 tonnes of fish per year, and the prospecting areas on the west coast mirror most of the hake trawling grounds. Additionally, the heavy metals that would be released by the mining could lead to dangerous bioaccumulation in fish species eaten by humans.

"There are around 8,000 small-scale fishers that depend on the ecosystems for livelihood, survival. It's not just an income issue," Roux said.

Canadian mining company Diamond Fields International holds a 47,468 square kilometre prospecting right, with its centre due south of Mossel Bay. The company did not respond to repeated requests for comment on its timeline for prospecting and its mitigation plans.

Diamond Fields announced it had received the prospecting right in a January 2014 press release that quoted the then chief executive, now a member of the board of directors, Ian Ransome: "We see a lot of growth potential in the rock phosphate market. We believe this deposit has the potential to yield a low-cost, high-quality rock phosphate product for the fertiliser and related industries."

While mining companies claim phosphate reserves are running out and that the need for more fertiliser is a food security concern, environmentalists disagree. They say proper management of agricultural land and phosphate recapture programmes could lengthen the longevity of those phosphate reserves.

"Now we're going to destroy our oceans to pollute our rivers even more," Roux said. – oxpeckers.org

Find the licences and associated documents on the #MineAlert app:
• Green flash 257 here
• Green flash 251 here
• Diamond Fields International here

See related investigation into controversial plans to strip-mine phosphate next to the West Coast National Park here.
RELATED ISSUES