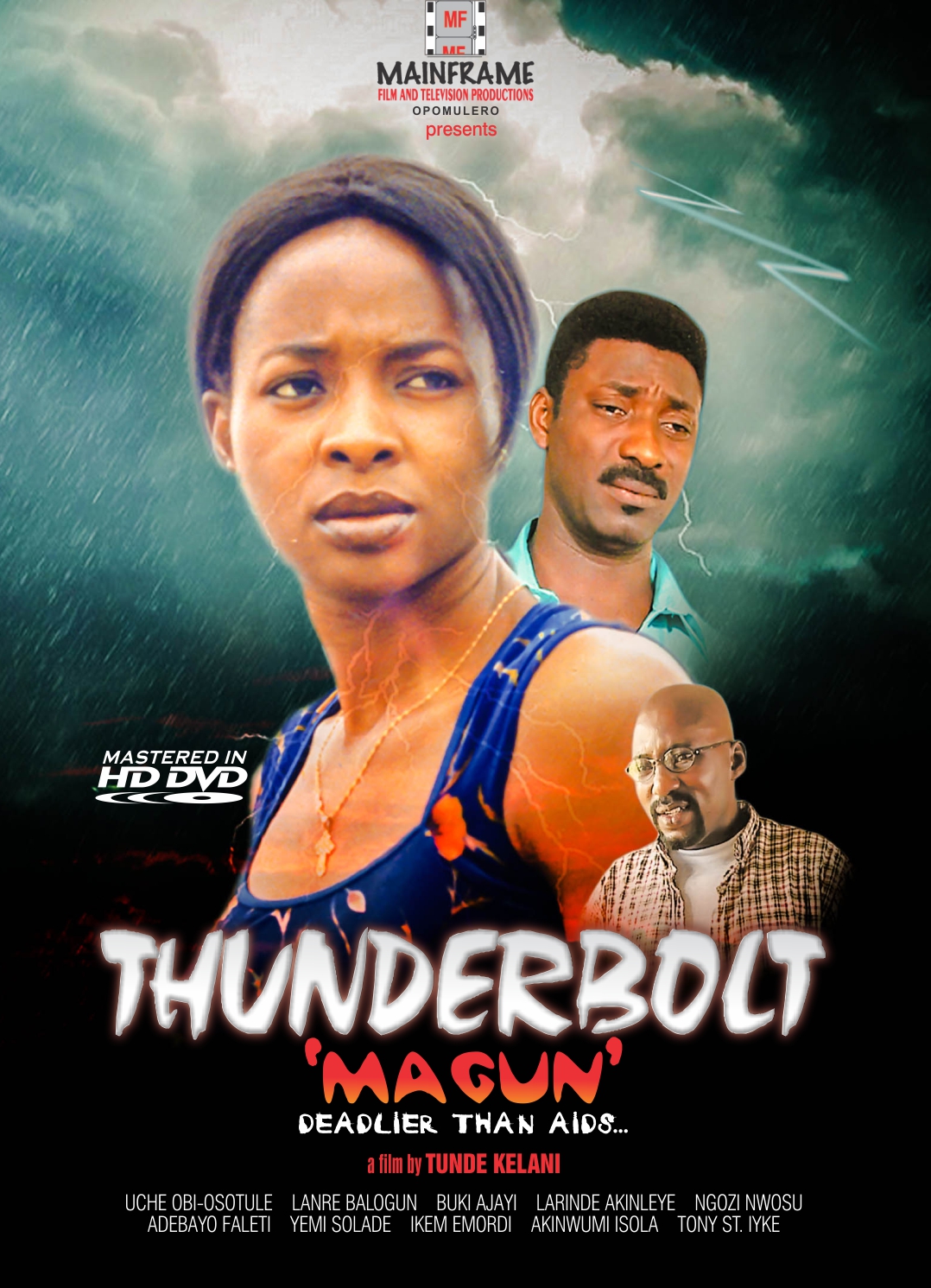 LAGOS, Nigeria — "If you use condoms you get the Thunderbolt disease," Antoinette Kpetosi said, perched in the back room of a hair salon, her dainty feet visible in purple flowered sandals. "It's a charm," she explained.

The soft-spoken 19-year-old was describing magun, a traditional Yoruba curse men can put on their female partners. "If she goes out to sleep with someone in an extramarital affair, the partner will die. I don't know who would have it, so I decided not to use [condoms]."

Researchers often point to "myths" as one of the reasons women steer clear of hormonal contraception, though mostly they are referring to fears of sterility, or side effects like weight gain. Kpetosi's beliefs are an extreme example. Afraid for her life, Kpetosi did not use condoms. She had also never heard of any other type of contraception. Luck was her birth control with her boyfriend of five years.

Magun is still hotly debated on Nigerian internet forums, and was the subject of a 2001 Nollywood film. The deadly curse is said to cause victims to crow like a rooster, somersault or guzzle water until they drown. But it is just one of the misconceptions about contraception flying around young women like Kpetosi as she tries to balance survival, health and relationships in this crowded neighborhood jutting into the lagoon.

Nigeria has a massive problem with unsafe abortions, which kill between 3,000 and 34,000 women every year—the numbers range widely because the procedures are permitted only to save the life of a woman, so they are largely underground and uncounted.

But before abortions come unwanted pregnancies, and in Nigeria birth control is widely stigmatized, misunderstood and inaccessible.

In a 2005 study, over half of young Nigerian women had never heard of contraception. Only 10 percent of married women in Nigeria were using a modern birth control method in 2013, a 1 percent increase from 2000. Even for West Africa, which has some of the lowest rates of family planning in the world, the stagnation of the numbers is extreme.

Still, some advocates see the current environment around family planning in Nigeria as an improvement. In 2012 the Nigerian government committed $33.4 million to family planning over a four-year period, and long-time advocates are hopeful that the national mentality around contraception is beginning to shift.

"This administration seems very committed," said Rabiatu Sageer, a program officer at UNFPA in Abuja, "The funding we have in Nigeria today [for family planning] is unprecedented."

Aside from brief improvements, historically the government mostly skirted the question of contraception, keen to cool the resistance of the strong religious lobby. And despite celebrations of Nigeria's commitments at global health conventions abroad, the federal family planning program remains controversial within the country. Powerful Catholic groups pushed against the funding announcement, arguing that the money would be better spent on other health priorities.

Before joining a vocational training in fashion design, Kpetosi had never been to school. She said she had too much work to attend sex education classes offered by Action Health Incorporated, the organization funding her program. Later a parent said the teacher had abandoned the classes in any case. Many of Kpetosi's peers in the neighborhood echoed her ignorance of birth control; one said she drank salt water immediately after sex to avoid pregnancy. Nationally, only 1.7 percent of uneducated Nigerian women used contraception in 2013.

At Kpetosi's church, the pastor preached that abortion, contraception and premarital sex were sinful, and she did not want to have sex with her boyfriend. But she said he "persuaded" and "forced" her to sleep with him. Over half of young women in her neighborhood face violence in their intimate relationships, according to a 2011 AHI study. She kept her boyfriend around because "whenever I need something, he'll get it or help." The study analyzed that many women choose partners based on their ability to support them, "given girls' desperate need for funds for survival."

Iwaya, where Kpetosi lives and works, is a waterlogged and impoverished neighborhood. The hair salon is on solid ground, but the tailor shop where Kpetosi works is built on stilts over the black water of the lagoon. Solid, compacted trash on the mainland thins as marsh water merges into muddy alleyways. Tires and planks serve as makeshift sidewalks up to the water's edge, then the neighborhood continues on stilts. People navigate the canals in canoes, and a bustling market floats through the water. The communities have been here for 200 years, but the Lagos government has other visions for the waterfront and in 2012 carried out a violent eviction of thousands of residents in Iwaya's twin neighborhood, Makoko.

Extreme poverty, long work hours and social instability have left little energy for girls like Kpetosi to deal with their reproductive health. "Poverty is the main driver of compromise of sexual and reproductive health," explained Uwem Esiet, the founder of AHI, "Ignorance also plays a large part…[we] have found three generations who have not attended school, even in this major urban center."

Kpetosi's vocational training started with 180 girls, but only 46 completed the two-year program, and even though it is run by a health organization, the sex education component fell by the wayside as it went on, leaving girls like Kpetosi struggling to navigate their fertility.

"If I get pregnant I get pregnant," she said, "but I don't use contraception."