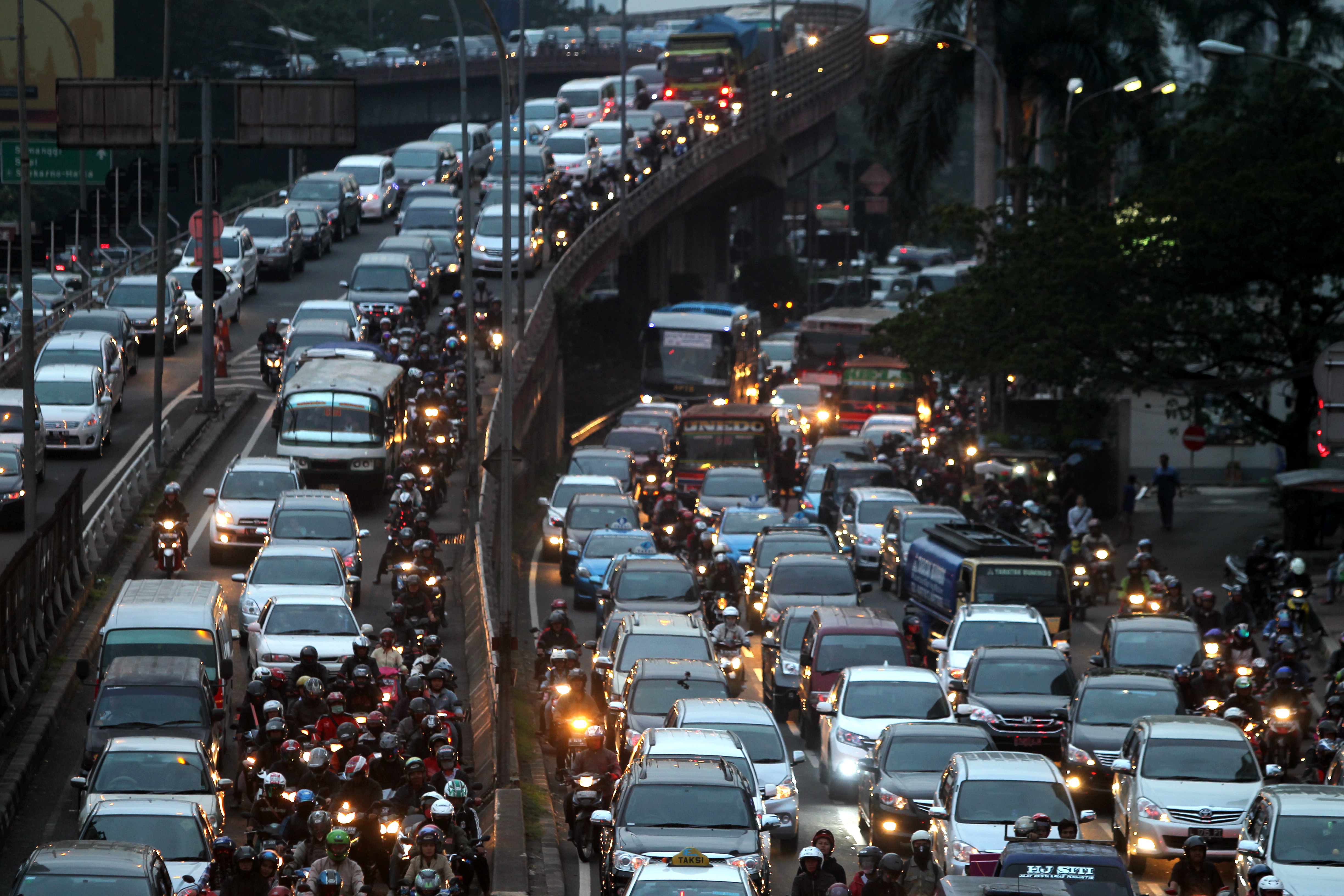 United States: The U.S. was an early pioneer in road safety standards, particularly with respect to engineering safer highways, implementing government-mandated safety standards for vehicles and enforcing strict drunk-driving laws. The number of road fatalities has been in steady decline since the early 1970s when it peaked at 26 deaths per 100,000 citiizens, but with 10.3 deaths per 100,000 last year, the U.S.'s overall driving record is still poor compared to other wealthy nations.


United States (NYC): Pedestrians account for 12 percent of all traffic fatalities in the U.S. In New York City, the figure is 52 percent—which is actually pretty good considering the city's population density. According to the World Health Organization, "New York City has made great strides in reducing traffic fatalities, with its streets among the safest in the world. In 2009, 256 people lost their lives in road collisions—a record low."


Nigeria: In a surprising number of countries, knowing how to drive is not a prerequisite for obtaining a driver's license or getting behind the wheel. In Nigeria, the Federal Road Safety Commission only recently made it compulsory for new drivers to take driving lessons and pass a test before obtaining a license; in the past you could simply buy a license.


Sweden: If road fatalities are viewed as a disease, Sweden has proven that it is one that can be almost eradicated. The Scandinavian country had only 266 road fatalities in 2010, a rate of 2.9 deaths per 100,000 citizens, the lowest among industrialized nations.


Australia: Australia is the poster child for reforming bad habits. In the mid-1970s, Aussies were among the world's most reckless drivers, with a death rate of more than 30 per 100,000 in population. But strict enforcement of safe driving laws dropped the rate to 6 fatalities per 100,000—an 80 percent decline in road fatalities in less than four decades.


Pakistan: Pakistan reported just under 5,300 highway fatalities is 2010. The WHO believes the real figure is closer to 30,000. Under-reporting of road fatalities is a serious problem in many developing countries.


Pakistan: About 12,000 Pakistanis died in motorcycle crashes in 2010; 90 percent of the victims were not wearing helmets, even though Pakistan has a national helmet law.


Pakistan:

"There were no passing lanes or turn signals. No one obeyed traffic laws. The only laws were the laws of physics, of mass and momentum. Everyone was nimble and prepared for sudden, evasive action. The highway was shared by an incredible variety of vehicles and creatures, from late-model cars to barrows drawn by water buffalo. Size and speed determined the pecking order. The top predators were the intercity passenger buses—hulking, rectangular Volvos that could make the trip from Karachi to Peshawar, almost 900 miles in a mere 24 hours. They barreled down the highway with the authority of trains and had distinctively strident, ululating horns. When you heard the din in your ears, you knew you had to get out of the way fast. Next in order were the newer cars and SUVs that threaded recklessly through slower traffic, also bullying a path with their horns. They were followed by the slower cars and vans, battered old Toyotas and Suzukis. Then it was fast trucks, like the empty dump trucks and German-built haulers bound for the steep mountains; next, slow trucks, from the Hinos down to the ancient Bedfords (we were in this category); then, motorcycles, rickshaws, people on bicycles and donkey carts, pedestrians, and livestock."
— Pulitzer Center grantee Mathieu Aikins from "Bird of Chaman, Flower of the Khyber


Vietnam: In poor but rapidly modernizing Vietnam, small motorcycles represent 95 percent of all registered vehicles. The country has strictly enforced helmet laws and a national quality standard for helmets, but no linkage between the two. That means police cannot fine someone for wearing a substandard helmet. A recent survey found that 82 percent of the helmets worn by motorcycle riders failed to meet minimum standards.


Indonesia: Officials in Jakarta have tried to ease the city's paralyzing gridlock by creating a network of segregated bus lanes along the city's main thoroughfares. The bus lanes work just fine—the new buses are fast, frequent, cheap and clean; they can reduce travel times by two-thirds. All that's missing are passengers: The buses are carrying only about 25 percent of their capacity.


Liberia: Pedestrians account for 38 percent of all road deaths in Africa. Liberia, where 66 percent of road fatalities were among pedestrians, had the worst record among African nations.


North Korea: The hermit kingdom was one of only two nations to give itself perfect scores in every category of the World Health Organization's road safety compliance survey. Uzbekistan is the other.


India: With more than 82 million 2- and 3-wheeled vehicles on the road already, India represents one of the fastest growing markets for these inexpensive but very dangerous vehicles. Wearing helmets can make a big difference, but manufacturers' advertisements for these vehicles in India rarely show riders wearing helmets—an unhelpful message and a lost opportunity, according to road safety experts.


China: China, with more than 200 million vehicles on the road, will soon pass the United States as the most motorized country in the world.


Asia: Increasing income levels in China, India and other heavily populated developing countries have created a lucrative market for international manufacturers who will produce more vehicles in the next decade than have been produced in all previous decades combined.


Philippines: Philippines President Benigno Aquino III signed a new drunk driving law earlier this year, but the new law fails to establish a legal blood alcohol content level for intoxication—leaving that to the judgment of the police. Critics of the law see it as a golden opportunity for police to collect bribes.


Egypt: Egypt loses about 10,000 to 12,000 lives due to road traffic crashes every year, exceeding the toll of those who died in the 2011 revolution. Some estimates put the economic loss from road crashes at more than one billion dollars a year.


Mali: Bamako, Mali's capital, is a city of scooters, for better and often for worse. The motorbikes—most made by a company with the odd name of Power K–are cheap, fast and staggeringly fuel-efficient. New scooters typically cost around $700, barely one-fifth the cost of a used car, and can go weeks before needing a visit to a gas station.


Africa: The risk of dying as a result of a road traffic injury is greatest in Africa—more than 24 fatalities per 100,000 in population. Nigeria has the continent's worst record—33.7 deaths per 100,000 in population.


Dominican Republic: The Dominican Republic is the most dangerous place to drive in the Americas, with nearly 42 fatalities per 100,000 in population—much higher than the region's average of 16 deaths per 100,000. Fifty-eight percent of the deaths in the Dominican Republic are riders on 2- and 3-wheeled vehicles. (There are no road fatality figures for neighboring Haiti.)


Iran: The Islamic Republic of Iran has the worst driving record in the Middle East, with 34 deaths per 100,000 in population. Iraq is running a close second with 31.5 deaths per 100,000.


Jamaica: Jamaica, like most countries of the world, has mandatory helmet laws for motorcyclists, but one of the worst rates of compliance—only about 6 percent of motorcycle riders bother to wear one.


South Africa: South Africa has a national seat-belt law that applies to front and rear seat passengers, but on a scale of zero to 10, it rates a dismal 1 for enforcement.


Brazil: Brazil, the most populous country in South America, sees an annual spike in highway fatalities during Carnivale festivities. Authorities attribute this to drinking and driving. Brazil has recently strengthened its drunk driving laws, but enforcement has not been a police priority.


Russia: In Russia, the number of new drivers and the number of vehicles on the road have increased dramatically over the last decade, but the country has struggled to bring down its road fatality rate—still about five times higher than what is seen in most European Union countries and about double the number for the United States, according to the World Bank.


Kenya: Overcrowded, unregulated and unsafe public transport contribute significantly to road traffic deaths and injuries in the developing world. According to the World Health Organization, a study in Kenya found that buses and matatus—privately-owned minibuses—are the vehicles most frequently involved in fatal crashes and account for 38 percent of the total road deaths.
RELATED ISSUES