Under the scorching summer sun, a group of women of different ages queue with their children at the local councilor's office in Bulawayo, Zimbabwe. Failing to show up every day is not an option, and the quest to get identification documents grows more important with every visit. For them, any form of recognition from the government is critical for their survival.
Simelinkosi Phiri, a 25-year-old mother of three was among the first to arrive on this day at the councilor's office to try her luck after being unsuccessful for years. She says that her life has been filled with struggles and narrates how she has been forced to the margins of life.
"Not having documentation means we are not human beings," she said. "It is like we do not exist. I cannot vote, let alone find a job to take care of my family."
Standing next to Phiri, 70-year-old Christina Makombe struggles to keep up with the heat. It's been six excruciating years of trying to get her grandchild to acquire a birth certificate, and the stakes are getting high. "My grandchild is very intelligent, and we are all looking forward to her sitting for her 7th grade exams next year, but it is all in doubt because she does not have a birth certificate and needs it to register for her final exams."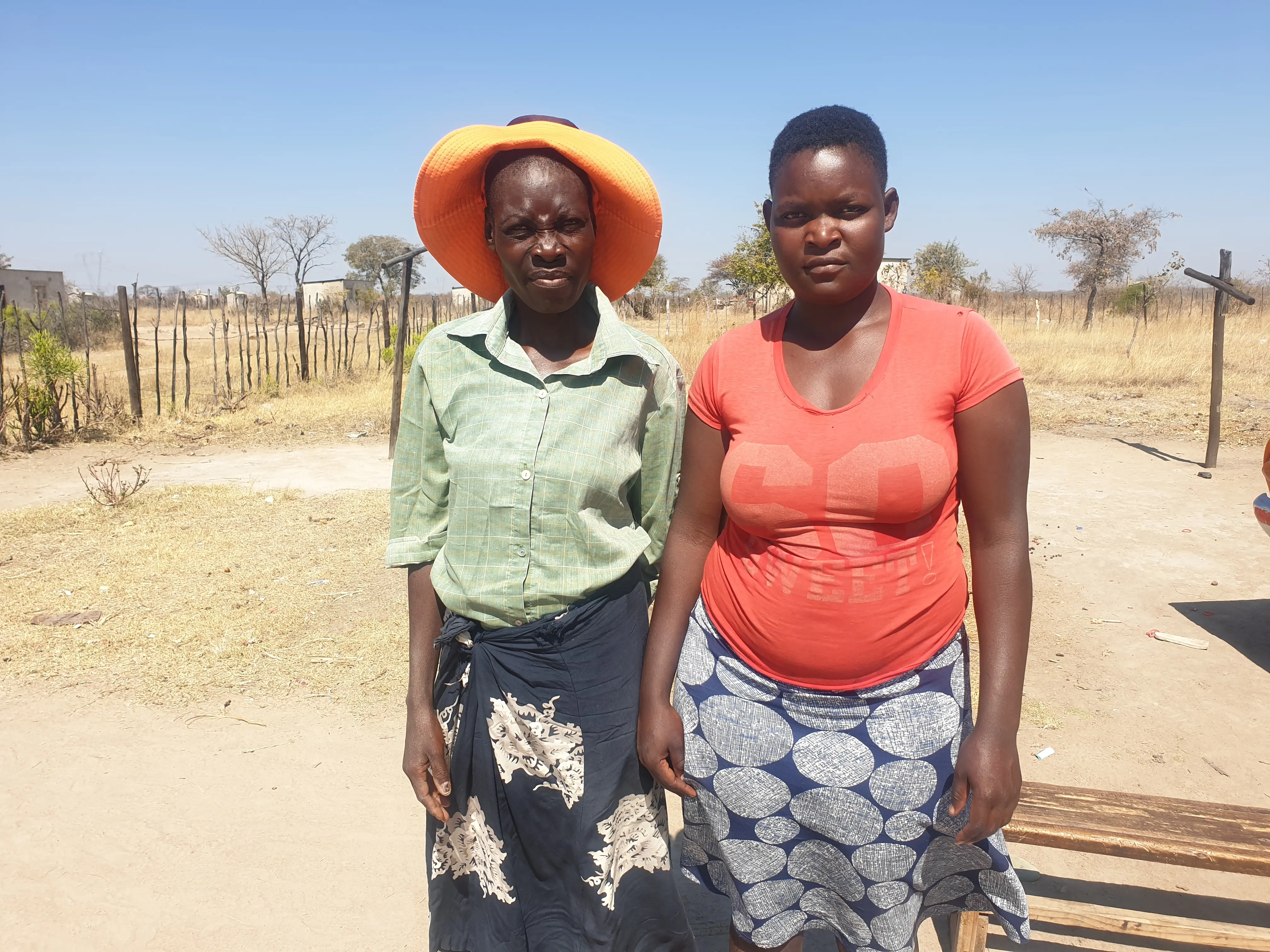 Councilor Sikululekile Moyo, who is attending to the women, sees her work as that of a middle person. She works with children, women, and the elderly and connects them to their relatives as well as facilitates their transportation to towns like Bulawayo during registration processes. On this day, 50 women had camped outside her office—not an unusual scenario.
For Zimbabwe's stateless, everyday life is filled with obstacles. Accessing education, healthcare, housing, and employment is a nightmare, and the sense of exclusion and rejection is excruciating. Hundreds of thousands of people continue to be trapped in this misery and have been forced to the margins of society.
An estimated 300,000 people in Zimbabwe are stateless. The group comprises descendants of migrant workers from Southern African countries like Malawi and Mozambique who were brought in by colonial authorities to work on farms before Independence in 1980. Generations of ethnic Ndebele people in Matabeleland and the Midland provinces who were affected by the Gukurahundi massacre make up the other fraction.
In April 2022, the Zimbabwean government launched a national civil registration blitz to issue birth certificates and IDs in preparation for the national election slated for 2023. The government said it was aiming to issue 2 million documents. In October 2022, the Ministry of Home Affairs and Cultural Heritage released a statement saying it had surpassed its initial target by issuing 3 million people with identification cards, birth certificates, or death certificates.
I spent the summer in Matebeleland and the Midland provinces during the blitz registration. Most people I interviewed were struggling to get identification cards and birth certificates for their children. Many ended up not getting them due to complicated administrative processes.
Zenzele Ndembele, a human rights activist who has been vocal about the issue of statelessness, says that some people did not benefit from the registration drive because of their complicated situations. Most affected are Gukurahundi victims who cannot provide their parents' death certificates. "The government has refused to issue the certificates because in noting the cause of death, they would be forced to acknowledge their involvement in the massacre," Ndembele said. "An event they have never acknowledged."
RELATED ISSUES

Governance

Women