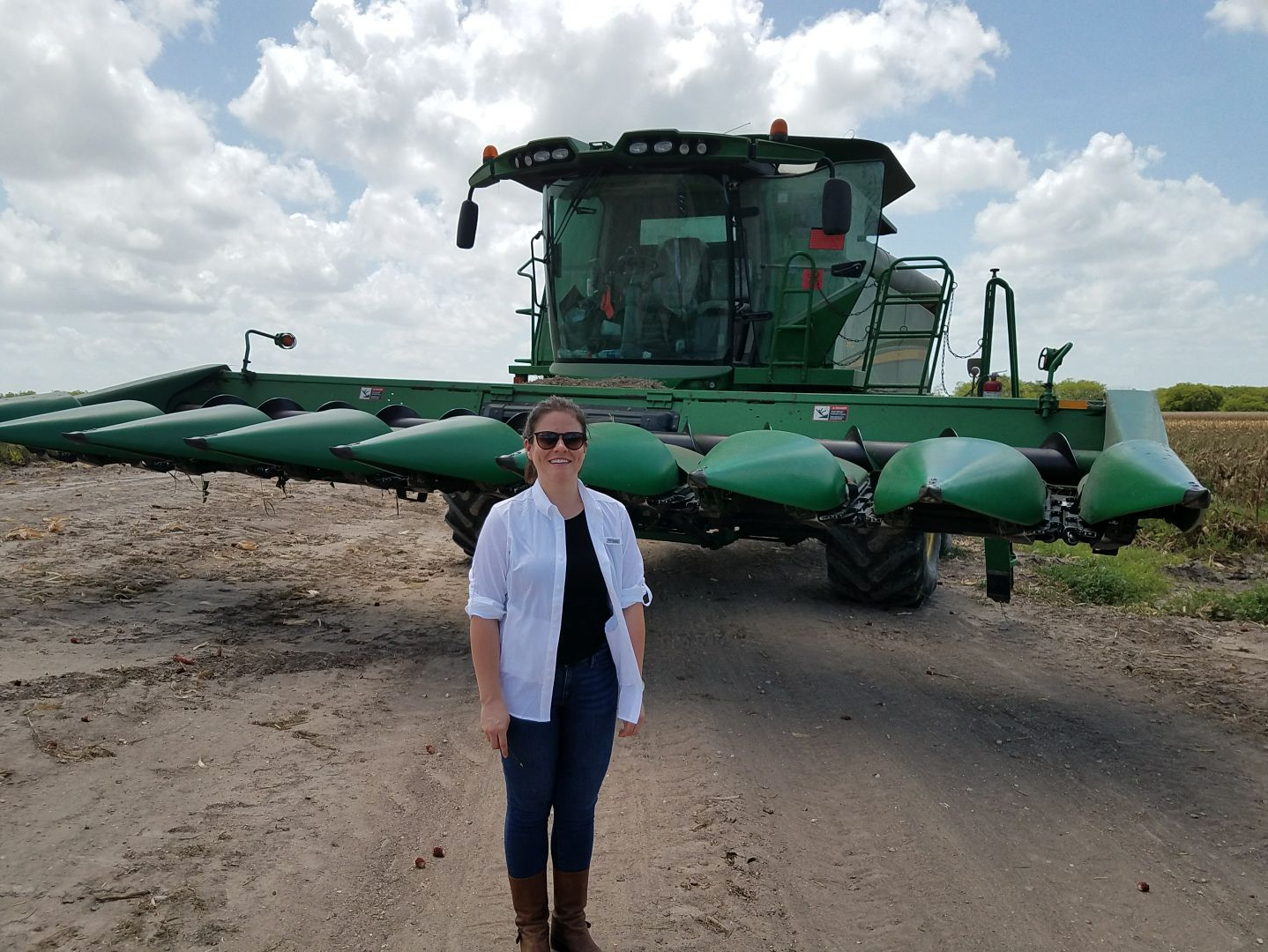 Our first trip for this project came in July, when we drove down to Brownsville on the southernmost tip of Texas—one of the poorest cities in the United States.
Fellow Texas Tribune reporter Juliån Aguilar, ProPublica reporter T. Christian Miller and I had heard there was a four-mile stretch of farm-to-market road on the outskirts of town near the Rio Grande called Oklahoma Avenue where the border fence ran through people's farms and backyards. The federal government had filed lawsuits against many of the owners a decade ago so they could use their land to build the barrier.
Looking at court and land records, we learned that Oklahoma Avenue residents represented almost every type of landowner we were looking to speak with for our project—poor, rich, middle class; people who had taken the money the government offered them without question and others who had hired attorneys to fight them, or attempted to do so themselves.
We spent days driving back and forth between our hotel in central Brownsville to Oklahoma Avenue. We had some interviews pre-arranged, but spent most of our time knocking on doors in the grueling summer heat.
A lot of people seemed to have forgotten about the land seizures because it happened so long ago, but when reminded of it, many were clearly still bitter—particularly those who later found out the government had paid their neighbors more for their land.
At least one Oklahoma Avenue resident felt he was doing his patriotic duty, but many others were just angered that the land seizure had happened at all.
One low-income Oklahoma Avenue resident was particularly angry. Standing on his doorstep, he pointed to me during the interview and asked what would happen if he raped me. We were stunned, then responded that he would likely go to jail. He said yeah, and compared that to how he felt when the government took his land—the government raped him but nothing would ever happen because of how powerful it is.
A lot of border property owners in the Rio Grande Valley have owned their land for generations, so it carries significant sentimental value. That's also true for organizations like the Nature Conservancy, which owns a 1,000-acre preserve along the Rio Grande that is now sliced in half by the fence. I toured Southmost Preserve earlier this year for another story that explored the environmental impacts of the border fence, so I was familiar with the strength of the bitterness and disillusionment surrounding the land seizures and the rushed, inequitable process Homeland Security undertook.
A lot of legwork went into the July trip—my colleagues pored through hundreds of court and land records. Later we realized we wanted even more landowners in the story and divvied up a list of dozens of people to track down so we could ask them how they felt when they found out the federal government wanted to build the fence on their land and how they had spent the money they got.
I recently returned to the Rio Grande Valley—this time to McAllen, about an hour's drive west of Brownsville, and this time in the winter rather than the summer—to review confidential court documents and conduct a spate of off-the-record interviews for another story that is in our series about the border fence. It was a lot more fun than walking up and down Oklahoma Avenue.
Kiah Collier is a reporter for The Texas Tribune, a nonprofit, nonpartisan media organization that informs Texans—and engages with them—about public policy, politics, government and statewide issues.
RELATED ISSUES