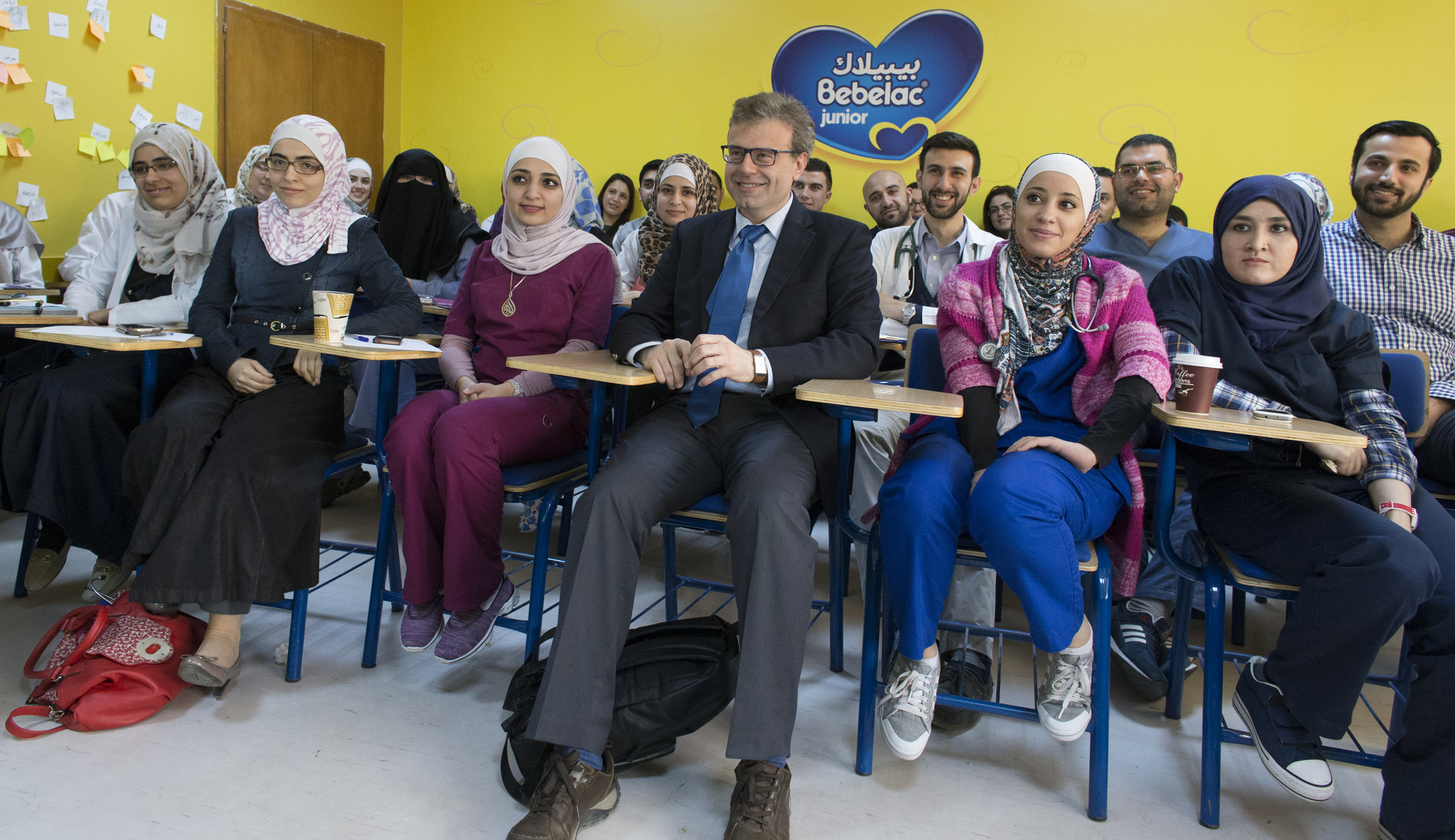 ZAATARI REFUGEE CAMP, Jordan—As our van pulled away from the camp at Zaatari, I looked out the back window and saw a group of girls skipping rope on a tiny patch of gravel near the clinic.

It was my last glimpse of the Syrian refugees who live here in limbo, waiting until it is safe to go home or until another nation will agree to take them.

For four days, a medical mission from Wisconsin had tried to help them, treating their wounds—the physical and the psychic. Toward the end, the doctors, nurses and social worker who took part in the mission wondered if four days had been enough to make much difference.

"My work here is very humble, very simple. The true impact is the people on the ground (the clinic's permanent staff)," said Tarif Bakdash, the Syrian-born pediatric neurologist who led the Wisconsin mission.

A member of the clinic's permanent staff, Medical Coordinator Malik Al Sadi, said he had been impressed by the Wisconsin team, "by how warm you all were, the love and compassion you showed for the patients."

He presented each member of the mission with a certificate. There were hugs goodbye.

Then that last view of the camp: the girls jumping rope in a place that is a temporary home at best.

On Thursday, mission members went their separate ways; some to see Petra, the ancient city in southern Jordan known for its rock-cut architecture; others to watch Bakdash give a couple of talks to medical students and professors at the University of Jordan.

At 4:30 Friday morning, Bakdash will leave on the second leg of his journey, bound this time for Germany, a country in turmoil over what to do with the hundreds of thousands of Syrian refugees it has taken in.

He hopes to bring more attention to the suffering of the refugees.
RELATED ISSUES

Issue
Conflict and Peace Building
Conflict and Peace Building

Issue
Migration and Refugees
Migration and Refugees