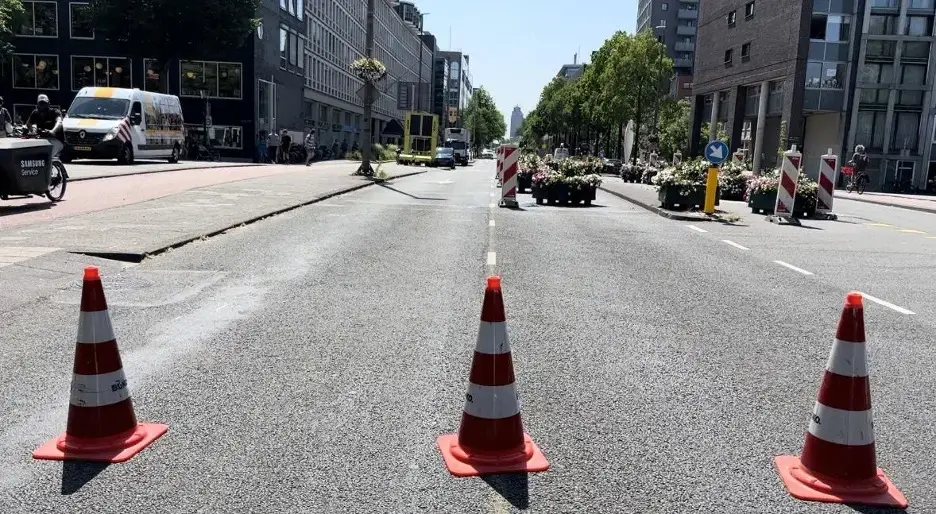 On a sunny Friday morning, tram 14 took me to see visual artist Titia Ex. I arrived early and stopped at the Boekenmarkt Op Het Spui—a rare and used book market—where early editions of Kafka, sepia maps of medieval towns, and weathered Dutch children's stories gathered in abundance. I purchased a map of south Berlin for 4 euro. 
A 15-minute walk east, outside of Ex's apartment, I admired the roses, pink and white, climbing towards the sky.
"Lauren, is that you?" a voice called from above. An older, jovial woman with auburn hair waved her arms at me from the wide open windows two floors above. "I'll let you up!" she promised.
In the doorway I removed my Onitsuka Tiger shoes and accepted Ex's invitation for black coffee. Her dog, Lucky, a beautiful mutt with black and white dapples, pattered around the space. A breeze from the canal whisked through the home.
---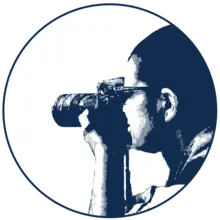 As a nonprofit journalism organization, we depend on your support to fund more than 170 reporting projects every year on critical global and local issues. Donate any amount today to become a Pulitzer Center Champion and receive exclusive benefits!
---
Ex told me housing used to be cheaper, but the building was recently sold to a developer. Now, more wealthy people have moved in—and changed things.
The story was familiar and similar to stories I'd read in my research on gentrification in Amsterdam and heard from other activists and artists in other neighborhoods across the city. 
"You saw the entryway, the marble? It didn't used to be like that," she made clear to me.
We moved to the back of the apartment, an art space with a balcony that overlooks the city's botanical garden. To the left, clotheslines and posters decorated a student housing building. To the right, social housing remained intact. Ex told me the neighborhood has always been diverse with students, the elderly, wealthier residents, refugees, and artists. However, residents like her, whose means come and go, have become more scarce.
Ex's art fascinated me the most. Her work has been in installations across the world: notably in London, Paris, Seoul, and of course, Amsterdam. She works with light, both natural and artificial, and wants to understand how light can help us return to belonging and commitment—to ourselves and to each other. Through her work, she wants us to remember humanity's natural relationship to the environment, which includes humans, plants, and animals. 
She showed me images of her light-based artwork that has transformed formerly dark public spaces. Playful and intentional light fixtures lift dark corners, tunnels, and alleyways out of "anonymity." I couldn't help but imagine how this type of art and intention could draw attention and pride—and even funding or policy—to failing infrastructure and segregated spaces back home in St. Louis, Missouri.
I slipped my Onitsuka Tigers back on, said bye to Lucky, and followed Ex down the stairs to the street. She pointed across the canal to a housing complex with admirable architecture reserved for women older than 55 years. Next to it stood a building just as eye-catching, for refugees.
We walked to the front end of the street, which butts up against a major thoroughfare. Four orange cones blocked the intersection, forcing cars into a U-turn. Only bikers and walkers pass through. The mayor, a part of the GroenLinks political party, has plans to close the city center to cars. The orange cones are part of trial runs to ease citizens into the idea. Ex told me when the cones are gone, the cars are extremely loud.
I imagined the same idea in the United States. In my head, the cars drove right through the orange cones.
RELATED ISSUES

Governance

Issue
Land and Property Rights
Land and Property Rights