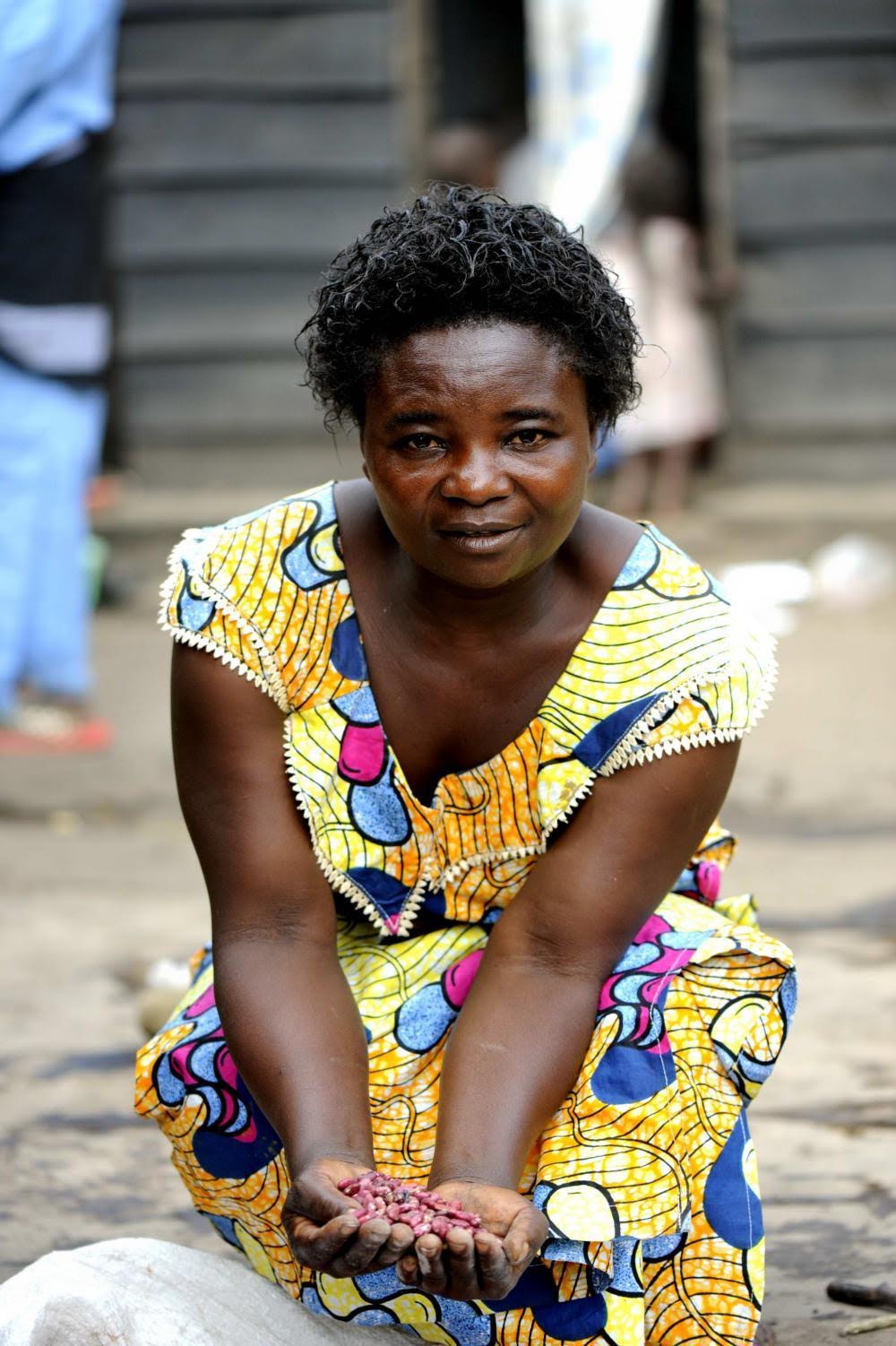 "They think when they're raped their lives are shattered. But we'd like them to know that it's not the end of the world."

It's rare in this life to meet a real hero, someone who selflessly risks all for others. Rebecca Masika Katsavu, who died on February 2nd, was one of those people. A survivor of multiple rapes, she dedicated her life to helping other rape survivors, thousands of them. It was a perilous job, especially in eastern Congo where an estimated 48 women were raped every hour at the height of the conflict. She was gang raped three more times by soldiers and militiamen wanting to punish her for working with survivors. Yet she continued.

I was privileged to have known her and filmed with her. Over the course of five years, I recorded her story and her work. As is so often the case with remarkable mavericks, she wasn't always easy—disappearing without a word, often opaque and a disconcertingly straight talker. "You're fatter," was one of her greetings when I arrived at her center after a gap of six or more months. Yet her disappearances usually meant she had received word of another attack on a village, where, in all likelihood, women had been raped, babies orphaned or even raped too.

A tiny woman, she had on many occasions walked days to remote mountainous villages to find survivors, sometimes carrying them on her back to safety at her center or taking them to hospital for medical care. Her stories of rescue were astonishing.

One in particular stands out. She'd been told of an attack in Ufumandu, a remote location in the upper plains of North Kivu, which was repeatedly attacked by the Interahamwe, a brutal Rwandan militia group, some of whose leaders participated in the 1994 genocide. She described to me how she entered the village to find the dwellings still smoldering, the bodies lying where they'd fallen. She thought she heard cries and started to look among the remains. Her companions scoffed at her, teasing her that she was hearing ghosts. But she was adamant. "I can hear a baby crying," she said. She was right. A little while later she found a baby, still suckling on the breast of his dead mother and rescued him. As with so many other before, she cradled him and took him to his new home at her center. Espoir, as she called the baby, is today a healthy boy attending school.

Many people called Masika "Mama", because she provided them with the love, patience and nurturing that they had never experienced before or thought they would never have again. She gave them something more valuable than any therapy: constant love in an environment of fear, violence and insecurity.

Mama Maskia seemed to collect children and babies. At one point in 2015, she had 84 children at her center. She dismissed the pleas of the aid groups working with her to stop taking in more children since her meager funds were already too stretched and how would she provide for them. She retorted smartly, "But I can't leave them on the side of the road to die!"

Those children gave her something in return too. She knew that caring for the babies helped her. "It stabilizes me," she would say. Filming her as she washed, dressed, fed or nursed them at her home or when it was necessary to take them to hospital was profoundly touching.

To me she was my sister and I was so honored that she called me the same.

Having suffered so much in her life, her death seemed to come quickly and suddenly. She went to hospital the morning of February 2 at 8 am and died of a heart attack at 4 pm. Her heart, that had given so much to so many, finally gave out.

Mama Masika touched the lives of thousands of people and she will not be forgotten. She leaves a void that's impossible to fill but has shown us that there are always seeds of hope.