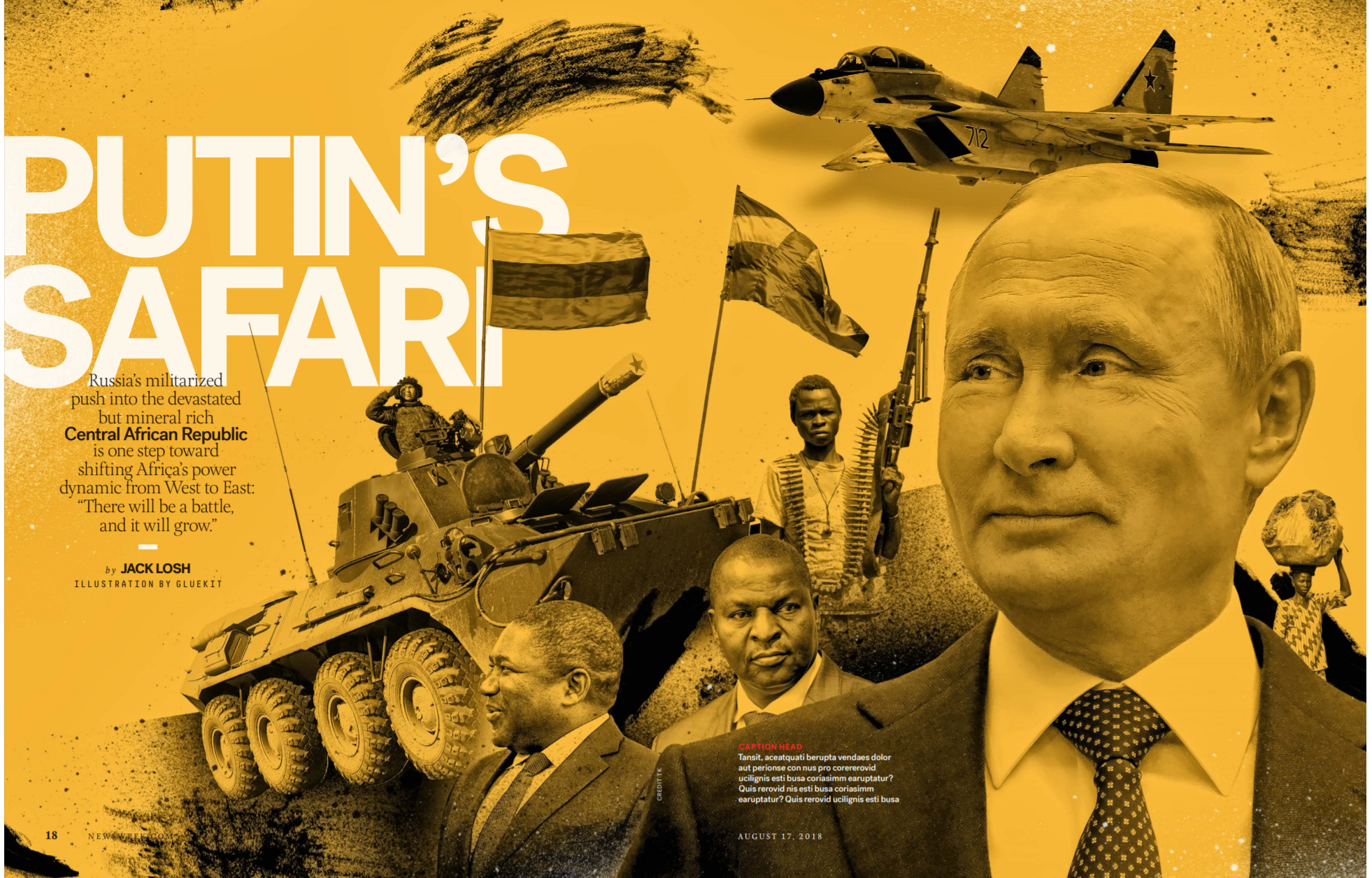 There are new guests at the ruined palace where Emperor Jean-Bédel Bokassa once held court. During his rule over the Central African Republic in the 1970s, Bokassa used a year's worth of development aid to stage an extravagant coronation, and he personally oversaw the torture of prisoners. He fed some to his pet crocodiles and lions.
But the French government that helped install Bokassa in 1966 ousted him in 1979, deploying paratroopers to prevent any countercoup. Now, four decades later, it is Russian soldiers who mill around this crumbling estate in Berengo—and the shifting power dynamic is raising concerns in the West. President Vladimir Putin is pushing into Africa, forging new partnerships and rekindling Cold War–era alliances. "There will be a battle for Africa," says Evgeny Korendyasov, head of Russian-African studies at the Russian Academy of Sciences, "and it will grow."
Russia's economy is in long-term decline, and its reach has diminished since the Soviet era. So the Kremlin is using ­diplomatic, economic and military tools to prospect for political influence and new markets in Africa—signing multibillion-dollar arms deals, bidding for big construction projects, boosting space communications, exploiting hydrocarbon reserves and launching publicized military interventions, alongside more clandestine operations. "The Russians want to implant themselves in the Central African Republic so they have an axis of influence through Sudan in the north and southwards into Angola," says a senior United Nations security official in Bangui, CAR's capital, who requested anonymity as he wasn't authorized to speak with the media. "The French are hated as the old colonial power. American troops have left. It's a free country for the taking."
The U.N. ranks CAR as the least-developed country in the world—rich in minerals but fragmented and poorly governed. Conflict erupted here in 2013 when a mainly Muslim coalition of rebels called the Seleka toppled the government. Widespread atrocities prompted Christian communities to form vigilante militias known as the anti-balaka. Thousands died in clashes. A brief calm followed the election of President Faustin-Archange Touadéra in 2016, but violence broke out later that year between rival Seleka factions and has continued to escalate. The decades following independence were marked by coup and instability, and international deployments have failed to create a sustainable peace. The Kremlin sees an opening.
"This fits into the Russian approach of being opportunistic in their attempt to inject themselves into areas of Western interest and project a great power image—but all on the cheap," says Mark Galeotti, a senior researcher at the Institute of International Relations in Prague of what is an initially low-level intervention.
Touadéra and Russian Foreign Minister Sergey Lavrov met in the resort of Sochi last October. Then, despite a U.N. arms embargo on the war-wracked country, Moscow successfully lobbied for permission to donate weapons and ammunition to CAR's weak military. This arsenal reportedly amounted to thousands of assault rifles, handguns, rocket launchers, machine guns and anti-aircraft guns. Accompanying this haul, according to the Russian Foreign Ministry, were 175 instructors to train CAR's armed forces at a makeshift academy installed at the Berengo palace, outside Bangui.
Although bankrolled by Western institutions and propped up by peacekeepers, CAR's government wields minimal power beyond the capital and wants to expand its control of the country—about  three-quarters of which is held by rebels. So it has welcomed Moscow's help.
Russia's Foreign Ministry says its assistance is "in line with general efforts of the international community." But its growing involvement has spooked Western players in the region. Senior officials tell Newsweek the initial arms donation has expanded into front-line patrols, nationwide convoys, potential mining concessions, powwows with rebels and the suspected deployment of mercenaries. Touadéra is thought to have Russians in his presidential guard, as well as a Russian security adviser who enjoys close access to Bangui government policymakers.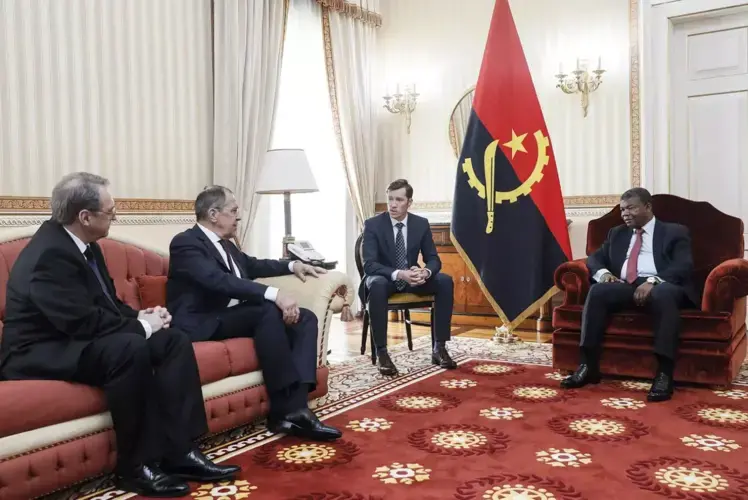 Washington hopes to counter this with the recent arrival of a new military adviser at the U.S. Embassy in Bangui. Lieutenant Colonel Mark Choate now serves as Washington's "uniform at the table," says a senior U.S. official, speaking on condition of anonymity. "He can ensure that...our equities in regards to CAR are both defended and pushed forward."
Equities means "stability," the source explains, allowing the U.S. government to focus on counterterrorism operations around Lake Chad and East Africa. "Any other policy initiatives from other countries that may impede that are not in our interests." (But even as Choate is deployed, the U.S. military is looking to pull back hundreds of troops from the continent, according to General Thomas Waldhauser, leader of the U.S. Africa Command. "We're not walking away," he assured The New York Times. The U.S. would "reserve the right to unilaterally return.")
The U.S. now trains police officers and donates military vehicles to the CAR armed forces, but the Russians have begun deploying units deep into the field. Kenneth Gluck, the U.N.'s deputy chief peacekeeper in the country, says about 10 Russian military instructors are in Bangassou—a lawless town on the border of the Democratic Republic of Congo—to help personnel from the national army set up a base and to boost their confidence in the field before taking on rebel groups. Another unit is understood to be in Sibut, a key town near rebel-held territory, where three Russian journalists were killed at the end of July while investigating the presence of Russian mercenaries. (Though armed bandits do plague CAR's provincial roads, a colleague has cast doubt on the theory that they were killed in a robbery, suggesting the killings could have been an act of reprisal. "This was done in a very demonstrative fashion," the Associated Press quoted Andrei Konyakhin, head of the investigative reporting group supporting this politically sensitive assignment, as saying. "If they could have just taken everything from them, why kill them?")
CAR has declined some overtures. Earlier last month, Touadéra rejected a Russian offer to mediate talks with armed rebels in neighboring Sudan. But Russia's dealings don't stop with the country's West-anointed leaders. Reports have emerged of military emissaries flying into a remote northern region for talks with rebel leaders, as well as a meeting with former chief rebel Michael Djotodia, a Russian-educated former resident of the Soviet Union who seized power in 2013 to become CAR's first Muslim president.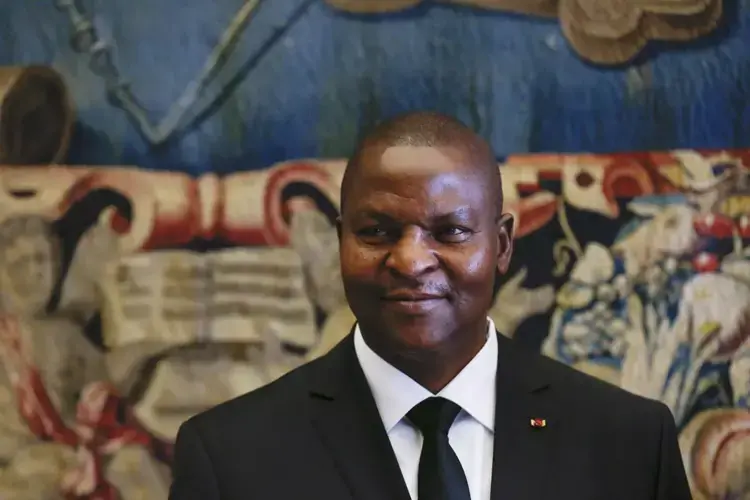 As the world's second largest arms exporter after the U.S., Russia's CAR strategy fits its larger goal of using its weapons industry to reinstate Moscow as a key player, especially in places with Western power vacuums. War zones featuring Russian guns are a showroom for courting prospective buyers. "The Syrian war has ­reinvigorated Russian arms exporters, as their weapons have proved their reliability on the battlefield," says Nikolay Kozhanov, a former official at the Russian Foreign Ministry.
Wooing lawmakers in CAR could also help Russia drum up contracts in neighboring Chad, Cameroon, the Democratic Republic of Congo, Sudan and South Sudan, where civil strife and Islamist insurgencies make rulers hungry for military hardware. For Putin, booming arm sales help tighten his grip at home, reinforcing an important backer of his rule: the Russian military-industrial complex.
But flooding failed states with weapons can have catastrophic consequences. A 2017 report by Oxfam warned that the estimated 100 million uncontrolled arms in Africa—often of Chinese or Russian origin—prolong conflict and intensify poverty while displacing civilians on a huge scale. "This brings devastating costs to families and communities," wrote report author Adesoji Adeniyi.
CAR is no exception. In July, a U.N. panel of experts warned that Russian weapons deliveries to the country's security forces have encouraged rebel groups to bolster their own stockpiles. The monitors said militants wanted "to be prepared," as the CAR government "had opted for the military option…instead of the political process."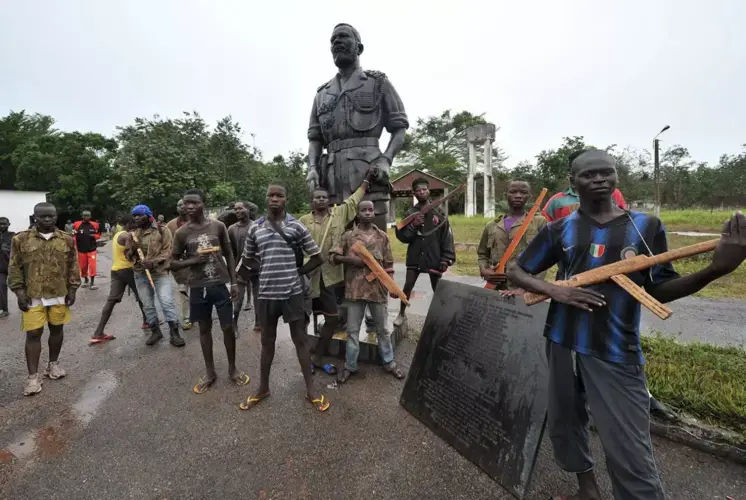 Moscow's influence in Africa was at its peak during the Soviet era, as Russia jostled with Western powers for dominance, posting KGB agents across the continent and sending weapons to Communist insurgents in Cold War proxy conflicts. But the collapse of the USSR triggered a decline in influence in the 1990s. ­Economic chaos forced Russia to wind down its overseas activities. The country has rebounded, but its moribund economy equals fewer resources and no marketable ideology. "We can't just order anyone to do anything over there, as we once could in Soviet times," says a Russian diplomat with experience in Africa, speaking on condition of anonymity. "For our leaders, Africa was a battlefield of influence with the Americans. We used to be big patrons, but our government doesn't command the same kind of financial resources."
As the Trump administration reduces America's diplomatic and military footprint, Putin's vision for Africa expands. Moscow seeks to become a major security partner to counter international isolation, to combat a growing jihadi threat and to profit from the continent's natural resources. There's potential to increase its naval foothold and foster support among leaders there for its global actions, undermining the U.S. and limiting the West's ability to maneuver.
From the shores of the Mediterranean Sea to the veld of southern Africa, Russia's moves disrupt a status quo that has existed since the early aftermath of the Cold War. NATO began ­partnering with nations around the Sahara Desert from the mid-1990s to combat terrorism and strengthen the borders of NATO-aligned countries. Among these partners are Morocco and Algeria, which, ­after past strains with Russia, are seeing relations warm. Russian Prime Minister Dmitry Medvedev has hailed deepening energy and military ties as "a new phase."
Even more significant is Russia's renewed relationship with Egypt, another regional NATO partner, which turned its back on the Soviet Union in the 1970s to become Washington's closest Arab ally. But as U.S. influence there fades, Cairo and Moscow are getting cozy. In April, Putin congratulated his autocratic counterpart in Egypt, Abdel Fattah el-Sissi, on his controversial landslide victory. The pair have overseen preliminary plans for Russian-built nuclear power facilities in Egypt, as well as an industrial zone that could give Russian companies a gateway to Europe and Africa.
This renewed partnership has led to a draft deal that lets Russian military jets use Egypt's airspace and bases, giving Russia its largest military presence in North Africa since Leonid Brezhnev ruled the ­Soviet Union. Cementing these ties, Russia and Egypt have signed off on a $3.5 billion package to supply Cairo with strike helicopters, missile complexes, a coastal defense system and 50 MiG fighter jets—the largest post-Soviet order of the military aircraft.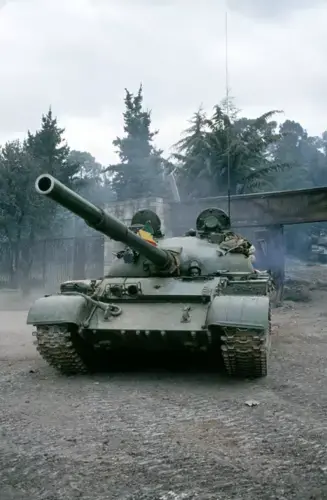 Collaboration between Egypt and Russia ­extends into the turmoil in neighboring Libya, now wracked by a civil war in which foreign powers back oppos­ing forces—Putin and Sissi support General Khalifa Haftar, Libya's eastern strongman, who is at odds with Tripoli's Western-backed government. The Russian military has a presence in Egypt's western desert near Libya's border and could use air bases there to launch airstrikes that entrench and expand Haftar's gains. The probable goal? To secure future economic deals in Libya's oil-rich desert while promoting Russia's role as a resurgent world power.
Andrei Kemarksy, director of the Russian Foreign Ministry's Africa Department, says the Kremlin's African partners view ­cooperation with Russia as a means of "countering the pressure of Western countries." And American military leaders are worried. "Our concern would be [the Russians'] ability to influence and be on the southern flank of NATO and [to] squeeze us out," Waldhauser told the House Armed Services Committee in March.
Moscow is seeking to establish more footholds—particularly among old allies of the Soviet Union—and create a crescent of influence stretching from the Sahara to the south. One of these is Angola, which received military support and technical know-how from the Soviets, while sending hundreds of its students to universities in Russia. Having emerged from civil war to become one of the region's more politically stable countries, Angola is a prime target for Russia's expansion. Angola's substantial gas and oil fields are a lure to state-owned Russian companies (particularly as the EU looks for non-Russian new energy sources).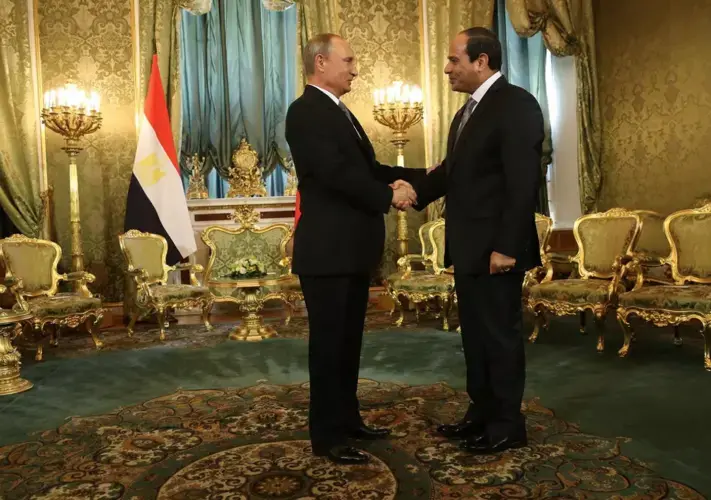 Telecommunications is another major area of cooperation. Russia's space agency developed Angola's first national satellite and has said it will build a second. Moscow's motivations are questionable. A sophisticated, Kremlin-linked hacking group has allegedly hijacked commercial satellite communications in Africa and the Middle East to obscure the whereabouts of aggressive cyberespionage attacks on American and European government agencies.
Lavrov included Angola on a recent trip around eastern and southern Africa, with stops in former Soviet-aligned Ethiopia, Mozambique, Namibia and Zimbabwe. This comeback tour focused on boosting weapons trade, gaining access to diamond reserves and developing energy projects. Stephen Blank, a senior fellow at the American Foreign Policy Council, says the trip "was part of Russia's overall global policy to challenge the West," with Lavrov pushing the line that "the West was responsible for trying to force its solutions on African countries."
In Ethiopia, Lavrov visited the headquarters of the African Union—a key NATO partner—where he and the institution's chairman, Moussa Faki Mahamat, pledged to strengthen cooperation against criminals and terrorists. In a throwback to Soviet-era university exchanges, the pair discussed setting up partnerships between African and Russian academies. When asked how NATO regards Russia's growing presence in Africa, a spokesperson for the alliance—which stations a senior officer at the African Union—refused to comment.
Not all Russia's attempts at making inroads in Africa are successful. The U.S. has its largest permanent military base in Africa in Djibouti, a small country on the Red Sea that serves as a  launch pad for American counterterrorist operations in Yemen and Somalia. Last August, the Chinese opened a base near America's to the ire of U.S. commanders. But Djibouti, not wishing to "become the terrain for a proxy war," has barred Russia from building a base in its borders, according to the country's foreign minister.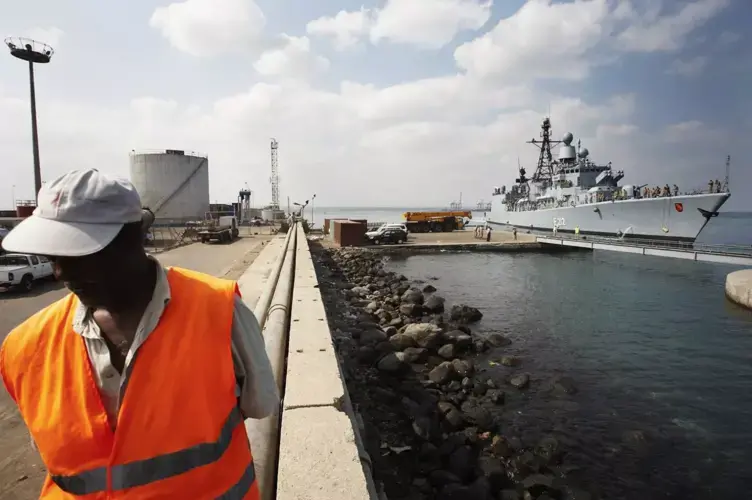 Russia may have better luck in Sudan, a staunch Kremlin ally and longtime buyer of Russian military hardware. Last November, Sudanese President Omar al-Bashir—wanted by the International Criminal Court for genocide and war crimes—visited Moscow. There, he expressed an interest in purchasing Russian-made jets and an air-defense system, inviting his hosts to build a base on his country's Red Sea coast and insisting that Sudan needed "protection from the aggressive actions of the United States."
Russian boots may already be on the ground in Sudan. Last December, Alexander Kots, a journalist for a pro-Kremlin newspaper, posted a video that purportedly shows Russian instructors training local soldiers in the Sudanese desert. Breaking years of silence on the Kremlin's shadow wars, one Russian veteran group recently said Moscow is sending private military contractors into foreign war zones, including CAR, Libya and Sudan. Separately, another contractor described malaria-stricken mercenaries returning from deployment in Sudan.
Many countries—including the U.S., France and the U.K.—rely on military firms for operations in the Sahel's volatile badlands, assisting with medical evacuation, transport logistics and more combat-oriented activity. But Russian hired guns have gained a particular notoriety due to their covert yet widespread use in Ukraine and Syria. Many of these heavily armed proxies have been contracted to the Wagner Group, a private military company with close ties to the Kremlin.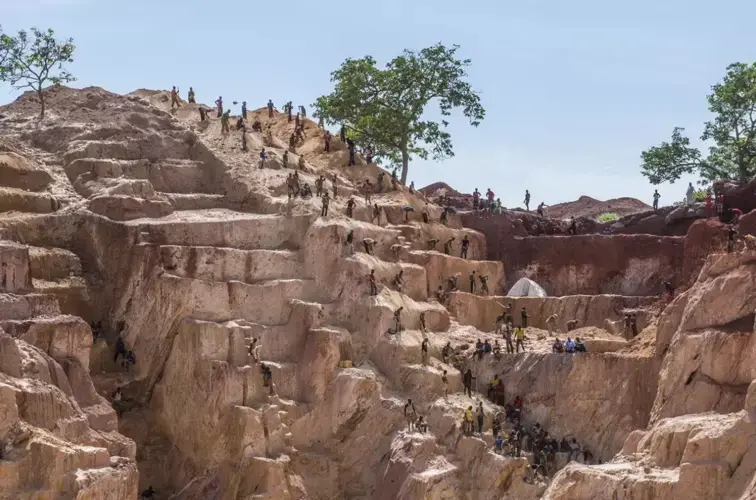 Similar troop movements are reported in CAR. The Russian Foreign Ministry says out of the 175 instructors dispatched to Bangui, only five are members of the Russian army. The remaining 170 are "civilian instructors," which some analysts read as shorthand for private military contractors.
Cellphone footage has emerged of Russian soldiers contacting rebels in northeast CAR. Teeming with diamonds and gold, this area is controlled by an armed group called the Popular Front for the Renaissance of the Central African Republic—known by its French acronym the FPRC and accused by human rights groups of war crimes. A France 24 report describes how, in May, the FPRC's military leader, Abdoulaye Hissène, stopped and searched a Russian 18-truck convoy carrying "55 Russia-linked paramilitaries" and medical equipment. The commander also uncovered military gear, which he duly confiscated, claiming such cargo was "not part of our agreement." One Russian soldier points to the camera: "Stop filming please." Hissène—whom the U.N. has implicated in attacks against peacekeepers—dismisses the request: "Non, c'est bon."
After the search, the trucks are reported to have continued their cross-country journey to Bria, a tense rebel stronghold in the east. Ibrahim Alawad, a senior FPRC official, was there to greet them. "I met the Russians here," he tells Newsweek. "They say, 'We want to help the people. We want to build a hospital'.… We don't know what they want to do. We don't know who we're dealing with."
One senior Western diplomat accuses the Russians of terrifying incompetence. "I almost wish they were being evil geniuses because it would give me more confidence," says the diplomat, speaking on condition of anonymity. "Their engagement with the armed groups has created a situation where potentially no one trusts anyone." By pursuing both state and commercial interests, they are "creating an atmosphere that really could be combustible."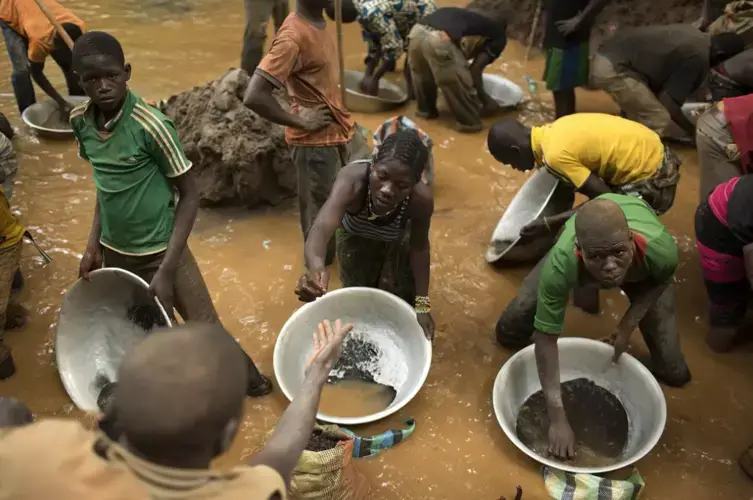 Commercially, the Russians may be hoping for a gold rush. Last November, a French investigation linked a security firm set in Bangui to the Russian director of a mining company that specializes in "the extraction of precious stones." Despite an export ban, the rebels are keen to trade. "If somebody wants to do business and they can help me, can I refuse?" says Alawad.
Similar Russian companies profit from Moscow's intervention in Syria. One of these is Moscow-based Evro Polis, suspected of being a front for Wagner in the country, granting mercenaries a cut from oil and gas fields seized from Islamic State militants (ISIS). One member of Putin's inner circle—St. Petersburg entrepreneur Yevgeny Prigozhin—has a stake in the company and is subject to U.S. banking and travel sanctions. Russian links between Syria and CAR may go deeper. An air base leased by the Assad regime to Moscow appears to be allowing Russian transport aircraft to deliver cargo and personnel from Syria to Sudan, then on to CAR.
A presidential spokesman in CAR has denied that the Russians have formalized any mining initiatives, but the Russian Foreign Ministry has already highlighted "the considerable potential for partnership in mineral-resources exploration."
Gluck admits that "when the Russians first started coming in, the concern was the lack of transparency." But even as the Russian elite insist Moscow's aims are not underhanded, rebels feel the threat. "Putin wants to put his foot anywhere in Africa," Alawad says. "There are a lot of resources here. He cannot be trusted. We don't want to be another Syria."
RELATED ISSUES

Governance

Women