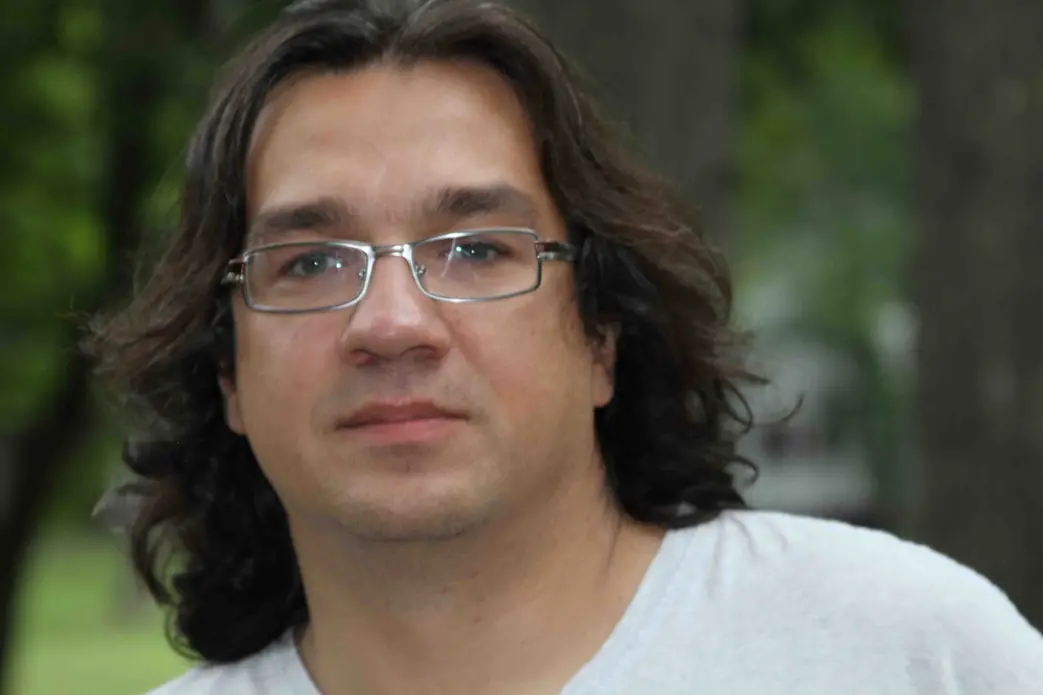 This post is part of a series of reports from Fatima's project on the brutal censorship of journalists in the North Caucasus published in advance of her upcoming feature story in the fall issue of the Nieman Reports.

Vladikavkaz (North Ossetia) journalist Yuri Bagrov started working as a freelance reporter for the Associated Press in the North Caucasus in 1999, at the start of the second war in Chechnya. Bagrov's reports were always different from officially approved accounts of the conflict. He used independent sources, traveling throughout Chechnya to cover the crossfire and human suffering of the war.

"If you are an independent reporter in the North Caucasus, especially if you work for non-Russian media, you always feel special attention from all branches of power. You are treated like an enemy," Bagrov said. First he experienced problems with the Russian Ministry of Defense when reporting on crimes against civilians committed by military troops, and then he found himself under close surveillance by the militia (Russia's name for the police) and FSB (Russia's state security service, formerly known as the KGB).

In 2004, just one week before the school hostage crisis in Beslan (which is located about 9 miles from Vladikavkaz), 20 officers of the FSB came to Bagrov's home searching for illegal weapons, drugs and equipment that could be used for making false documents. Bagrov's house, his mother's house and his car were turned upside down.

"I was denied a lawyer," Bagrov recalled. "Of course they did not find anything that they supposedly were looking for but they took every piece of document from me, including my IDs, driver license, house ownership, etc. They took all of my archives, even my voice recorder and video/audio tapes. But what fascinated me the most was that this team of secret service guys was searching a reporter's home when terrorists were on their way to Beslan and there was no one to stop them. The FSB was occupied instead in a fight against the media." Six years later Bagrov still gets emotional when talking about the humiliating process he went through.

Then in two court hearings – one in November 2004 and the second in January 2005 - Bagrov learned that his Russian citizenship was completely cancelled and that he would not get back any of the documents taken by the FSB. Bagrov managed to retrieve his driver's license in November 2004. However, in Russia the only document that allows you to deal with the authorities and travel inside the country is a passport; without a passport you can only go to the closest grocery store. Bagrov was essentially locked up in his home city, losing the ability to report since his reporting depended on travels across the region.

For one year Bagrov lived without any documents like an illegal immigrant in the country where he was born and had lived in his entire life. From time to time officers from the immigration service visited Bagrov with an order from the FSB to deport him from Russia but they did not know where to send him. He had never held any nation's citizenship apart from Russia's.

During that year Bagrov and his wife had a son. Bagrov couldn't officially register his son because of the absence of documents that could confirm his identity. The woman at the registration agency told him that after he recovered his passport he could come back and adopt his own son and that this was the only way to certify their legal relationship.

Finally Bagrov managed to get a hearing in the fall of 2005 with the general prosecutor's representative in the North Caucasus, whom he met at the court hearing on the Beslan school crisis. A week after he told the prosecutor about his situation, he was given a permanent resident status, which allowed him to travel. Later he was granted refugee status and he immigrated to the USA together with his wife and son.

Bagrov had no English when he came to America, which made a journalist with two university degrees equal to any other immigrant coming to the USA to seek a better life. He now lives in suburban New York City. In the mornings he attends language school and during the nights he takes whatever job is offered: lifting heavy objects, cleaning, or driving –anything that can help him to survive and continue his English studies.