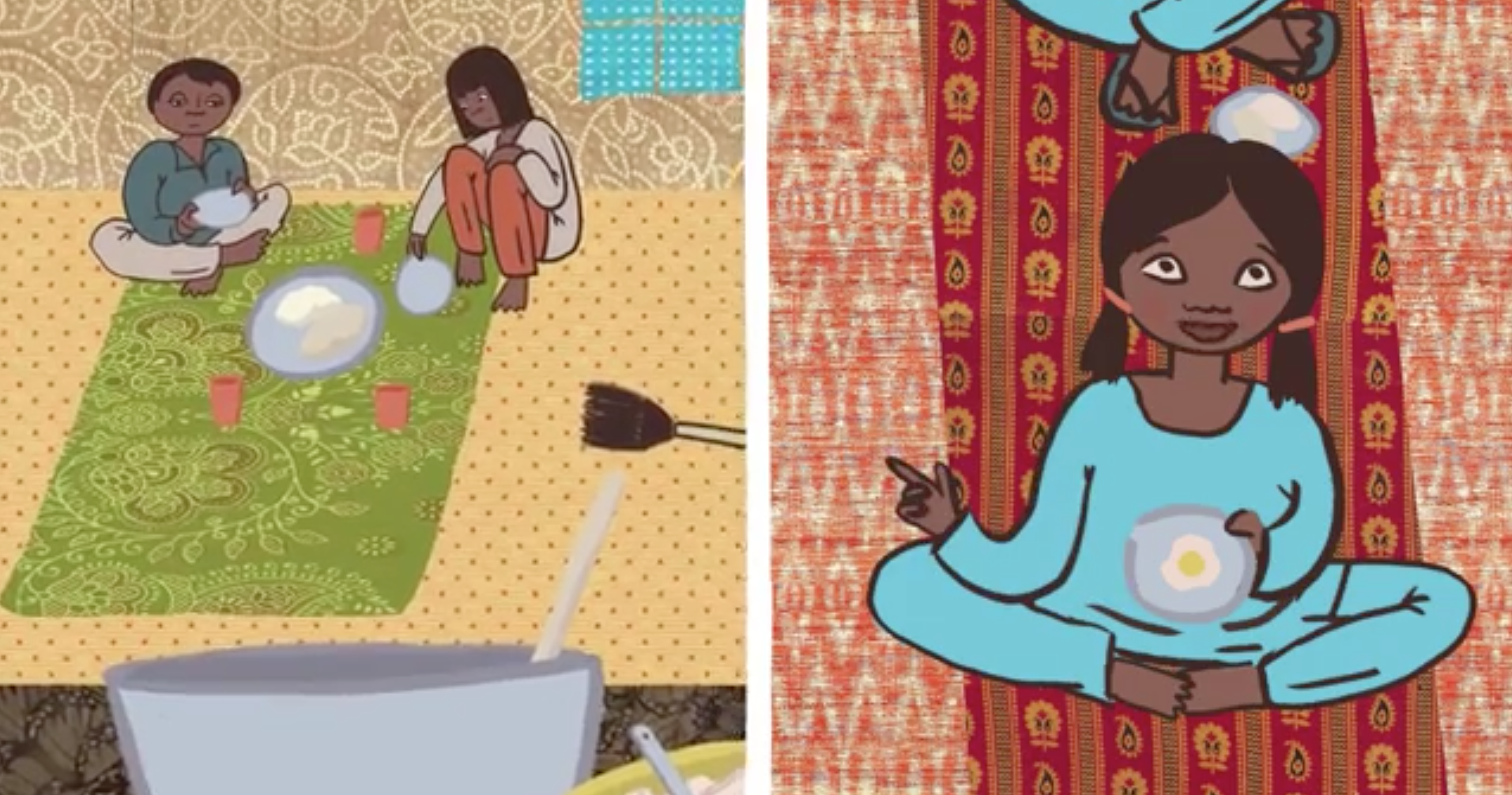 India's free school lunch program, the largest in the world, feeds 120 million children. That's four times as many children as the United States—even though India's program is seven times cheaper. Pulitzer Center grantee Rhitu Chatterjee's reporting for PRI's The World and NPR highlights three of the program's additional successes: It helps decrease instances of caste discrimination, it increases school attendance (especially for girls), and it employs 2 million women—many of whom are poor and marginalized. Of course, in a country as large as India, the program's implementation on a national scale has also met challenges.

The program began simply, when excess grains stored in government storehouses were distributed to students once a month. However, it soon became apparent that the children would only show up on the days when grains were distributed, to collect their 3kg and return home. As a result, officials decided that daily cooked meals were a better solution. For many children, these meals offer foods that are not otherwise included in their diets: lentils, vegetables, and sometimes even eggs.

In some cases, the program has created further discrimination instead of helping to fight it—children of lower castes are often fed last and sometimes drop out of school as a result of unfair treatment. Other shortcomings include corruption and lack of monitoring, accountability and infrastructure.

But a few states have already put in place measures to prevent mismanagement. For example, Tamil Nadu has one supervisor, or "noon meal organizer," for every three schools. The organizer ensures that cooks are on time and that the food is stored correctly and cooked in a designated, clean area. Organizers can take important work off the hands of overworked teachers, who usually do not receive additional compensation for overseeing the midday meal program.

The animation was built around the concept of a split screen, highlighting the difference between the school meal programs in the U.S. and India, or the difference in school attendance before and after the program's implementation. This allowed us to clearly compare and contrast ideas presented by Rhitu Chatterjee's reporting. The animation piece was built at precisely the time that Indian budget cuts threatened the future of the program, making it all the more timely and relevant.

Lisa LaBracio, the animator, sourced Indian fabrics to use in the piece, creating a richly colorful and patterned world. The style is a combination of hand-drawn faces and puppet-like body movements to allow for both detail and flexibility. The sound designer, Marcelo Anez, thought of a few instances that would benefit from humor: the flies, for example, approach the symbolic light bulb that appears over an official's head (signifying a new idea) and then fall to the ground with a 'zap' sound. The aim was to have a finished product that would be both educational and entertaining.

(This post was updated on July 20, 2015.)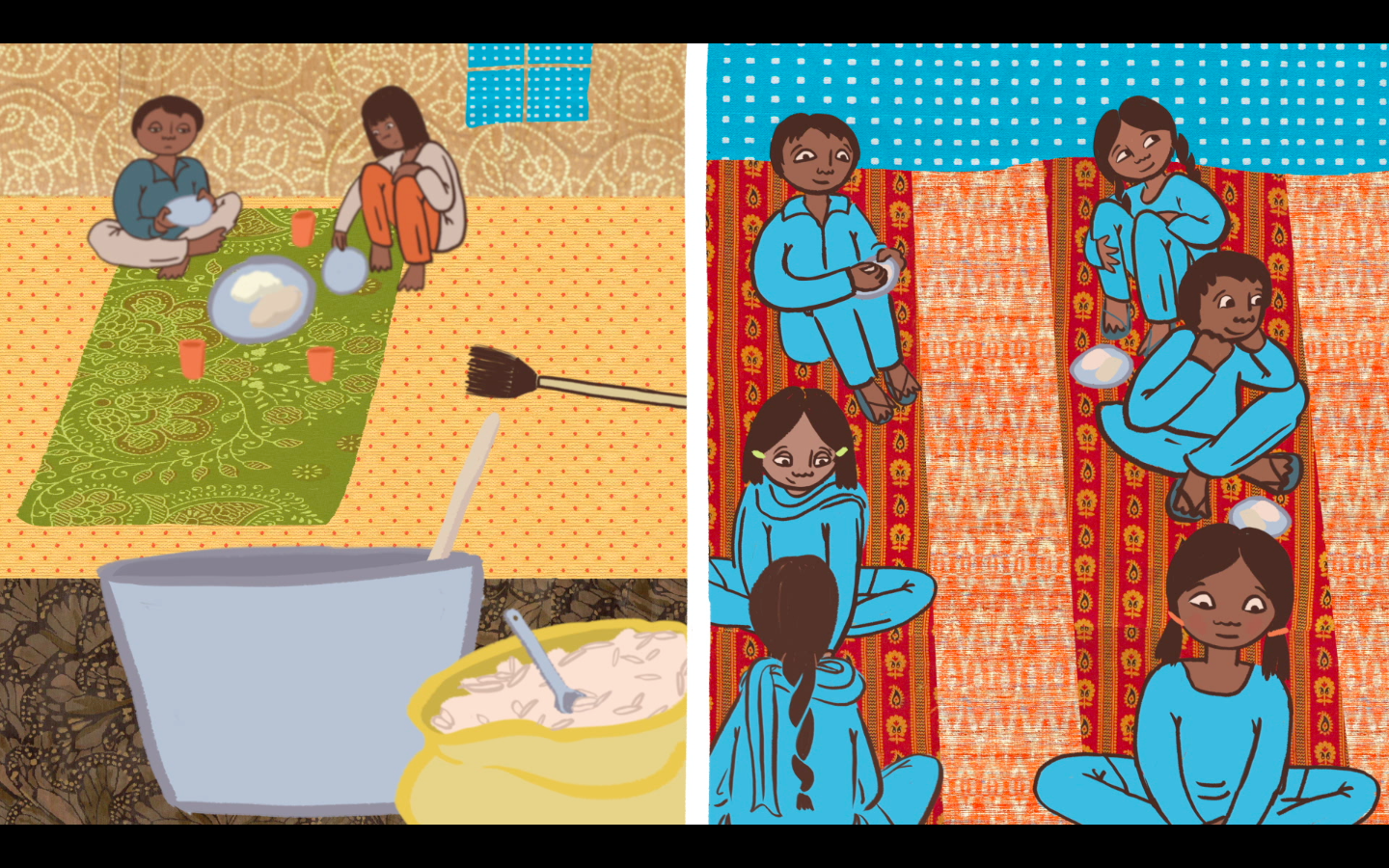 Mathilde Dratwa discusses what attracted her to Rhitu Chatterjee's reporting on India's...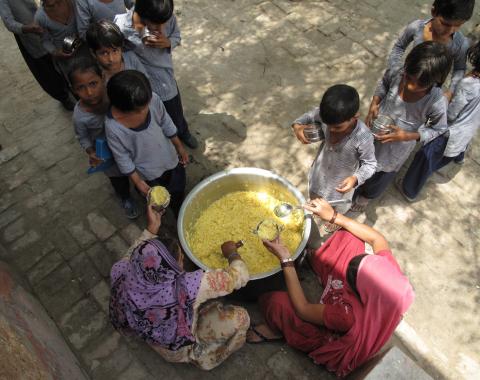 Join author Roger Thurow and journalist Rhitu Chatterjee at Boston University on Thursday, April 30...
RELATED ISSUES

Women

Children and Youth