Join author Roger Thurow and journalist Rhitu Chatterjee at Boston University on Thursday, April 30, for a conversation about the consequences of malnutrition and efforts to give children in the developing world and the United States a better head start through early intervention. After "The First 1,000 Days: Changing Lives Through Early Intervention" panel, Pulitzer Prize-winning author and journalist Nicholas Kristof discusses his latest book, A Path Appears: Transforming Lives, Creating Opportunity.
Panel topics include the science, innovation, economics and the politics of malnutrition and hunger: The consequences of malnutrition ravage individuals, families, communities, nations. With every child whose development is mentally and physically stunted, the world loses a lifetime of earning and buying power. It is deprived of unimagined individual innovation.
Thurow is following small groups of women and their children from the U.S., India, Uganda and Guatemala through the 1,000-day period when the mother's health is paramount and when the infant and young child begins crucial cognitive and physical development. Thurow's books include The Last Hunger Season: A Year in an African Farm Community on the Brink of Change,
Chatterjee takes an in-depth look at free lunch programs, starting in India and Brazil. Corruption and mismanagement plague these programs, but well-run efforts become powerful tools to rescue children from chronic hunger, malnutrition and educational losses. They also erode social barriers and raise up poor and marginalized women hired to cook and help these children.
Both Thurow and Chatterjee received support from the Pulitzer Center for their international reporting projects. Boston University is one of the Pulitzer Center's Campus Consortium partners, and the event is organized by the Pulitzer Center and Boston University College of Communication, School of Public Health and Center for Global Health and Development.
RSVP today: sharepl.us/6lly
"The First 1,000 Days" Thursday, April 30 1:30pm-Doors Open 1:45pm-4:00pm Boston University Tsai Performance Center 685 Commonwealth Avenue Boston, MA 02215
Reception and book signing with Kristof and Thurow to follow.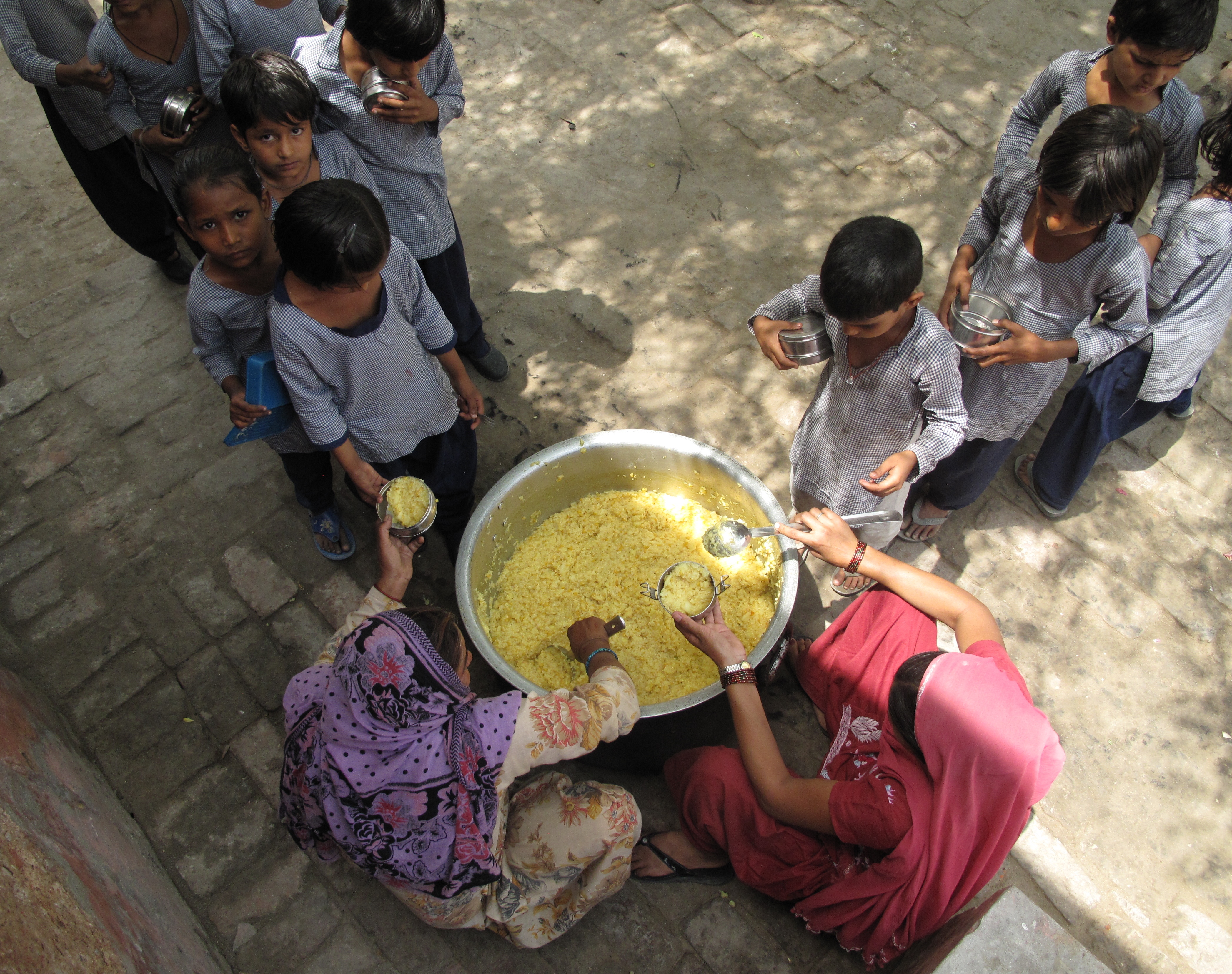 India's Midday Meal program feeds 120 million poor and malnourished children. Despite rampant...