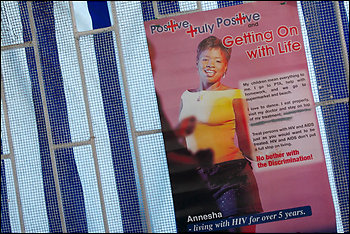 Early last year, Annesha Taylor's face was plastered on billboards, posters and flyers across Jamaica. Dancing and smiling brightly, she looked vibrant in her yellow blouse. The caption told her story: She was living with HIV, taking her medication, eating well and, above all, "getting on with life."
There were television spots as well, and radio ads. In a blitz organized by the Jamaican Ministry of Health, Annesha became the poster child for the country's fight against HIV/AIDS. Some people assumed that the 27-year-old was an actress. (How could such a beautiful woman be living with such an ugly disease?) Others took her apparent well-being as evidence that HIV isn't so dangerous after all.
I met Annesha last September, when I was reporting on the impact of the disease in Jamaica, the country where I grew up. She was confused by the fame the ad campaign had brought her. Yes, many people on the island recognized her, but she was not a superstar making superstar money. She still lived in Arnett Gardens, one of the toughest neighborhoods in Kingston's inner city. Her work with the Ministry of Health was just that: work, a shot at some income, some support for the three children she was raising with the help of her mother.
But less than a year into the campaign, Annesha lost her poster-child status. She was pregnant. The billboards and posters stayed up, at least for a while, but her role as the campaign's public ambassador was over.
Annesha's experience reveals a lot about the changing reality of HIV/AIDS in Jamaica and in disadvantaged communities the world over. Astonishing medical breakthroughs and widespread access to treatment allow patients to live longer and better than ever before. Thanks to the Global Fund to Fight AIDS, Tuberculosis and Malaria, the Jamaican government has supplied free or low-cost antiretroviral drugs to thousands of Jamaicans in the past several years.
These improvements demanded a new public relations pitch -- a shift from "AIDS kills" to "Get on with life." But the government had to walk a fine line. It needed to destigmatize the disease, to convey that an HIV diagnosis is not a death sentence and that people suffering from the disease can live productive lives. At the same time, it had to teach HIV patients the importance of protecting others from becoming infected.
The campaign organizers wanted to give the disease a human face, and Annesha, they believed, would do just that. Of course, she was beautiful. But beyond that, so many elements of her story -- unemployment, marginalization and poverty -- are common among Jamaican HIV/AIDS patients. The father of her youngest child gave her the disease; he had been killed at the age of 46, allegedly by the brother of another woman he had infected. Three times after her own diagnosis, before she graced billboards and television screens, Annesha tried to take her own life.
Going public about her illness was risky in a society where people who are HIV-positive are often ostracized and sometimes attacked. And then, after months of promoting the message "I use a condom every time," she became pregnant. The father, a member of her support group, was also HIV-positive. They were committed to each other, she said, and were prepared to have the child.
But the prospect of a pregnant spokeswoman for abstinence and responsible sexual practices did not sit well with ministry officials. Most Jamaicans are born out of wedlock, but unmarried pregnant women still carry the stigma of moral failure.
Last October, I met Annesha again in a brightly lit examination room in the clinic where she had first been diagnosed. She looked me in the eye and explained the dilemma of being young and HIV-positive and wanting to be loved. She knew that no man would marry her unless he was also infected. But she didn't want a husband who was HIV-positive; someone already suffering from the disease could be infected with a more virulent strain. She also knew that she would have a hard time finding a partner who wasn't positive. "The ones who are not positive, they won't walk with me in the public," she said.
She was adamant that the pregnancy was the result of a defective condom -- that she, more than anyone else, had the right to be angry because she'd been betrayed by her own message. But her supervisors "just don't buy it," she said. "They believe I was practicing unprotected sex." So she was removed from school education and reassigned to a less visible role at the public health clinic in Kingston.
Annesha believes that the Ministry of Health didn't want to upset donors, most of them American, who supply antiretroviral medications only if the government agrees to teach abstinence and monogamy. None of the married abstinence counselors are punished for having children, Annesha said; had she been married to her baby's father, the issue never would have arisen.
Not long after her reassignment, Annesha miscarried, and she and the father separated. She now has a more permanent position at the public health clinic, a job that she enjoys and for which she is grateful. Sometimes people still recognize her, and she has to think carefully before answering their questions: Are you still having unprotected sex? Are you giving the disease to other people?
The last time I saw Annesha, I asked how her antiretroviral drugs were working. She sighed, smiled sheepishly and said, "I might not continue with the medication." She insisted that she knows her body, that the treatment was making her sick and that she could beat the disease without it. I told her that others were depending on her and asked her to promise that she would keep taking the drugs. She didn't give me any guarantees.
She also mentioned that sales representatives at a U.S.-based natural-remedy firm were courting her. They would supply her with "natural" pills, and she, in turn, would try to convince other Jamaican HIV patients to use their products. I asked whether she had talked to her doctors about the pills' possible impact on her regimen. She said that she hadn't because they would steer her away from such drugs and the chance to make some money.
I left Annesha with the sense that things could quickly go wrong for her. Then, about two weeks ago, she called and told me that she had been in the hospital for three weeks with serious respiratory and heart problems. I asked whether she had stopped taking her antiretroviral medication, and she assured me that she hadn't, that she was staying on it for her mother and children. But she had gotten ill nonetheless. She said that she sometimes feels like giving up and that her children are afraid their mother is going to die.
That conversation was disheartening, but a few days ago I spoke with Annesha again. This time, she sounded tired but optimistic, as if her hopeful spirit could carry her through her struggles. I pray that it will keep her going for as long as possible.
Kwame Dawes, a poet and professor at the University of South Carolina, reported from Jamaica on a grant from the Pulitzer Center on Crisis Reporting. For related poetry, photography and video interviews, visit http://livehopelove.com/.
This article also ran in the online edition of The Miami Herald

RELATED ISSUES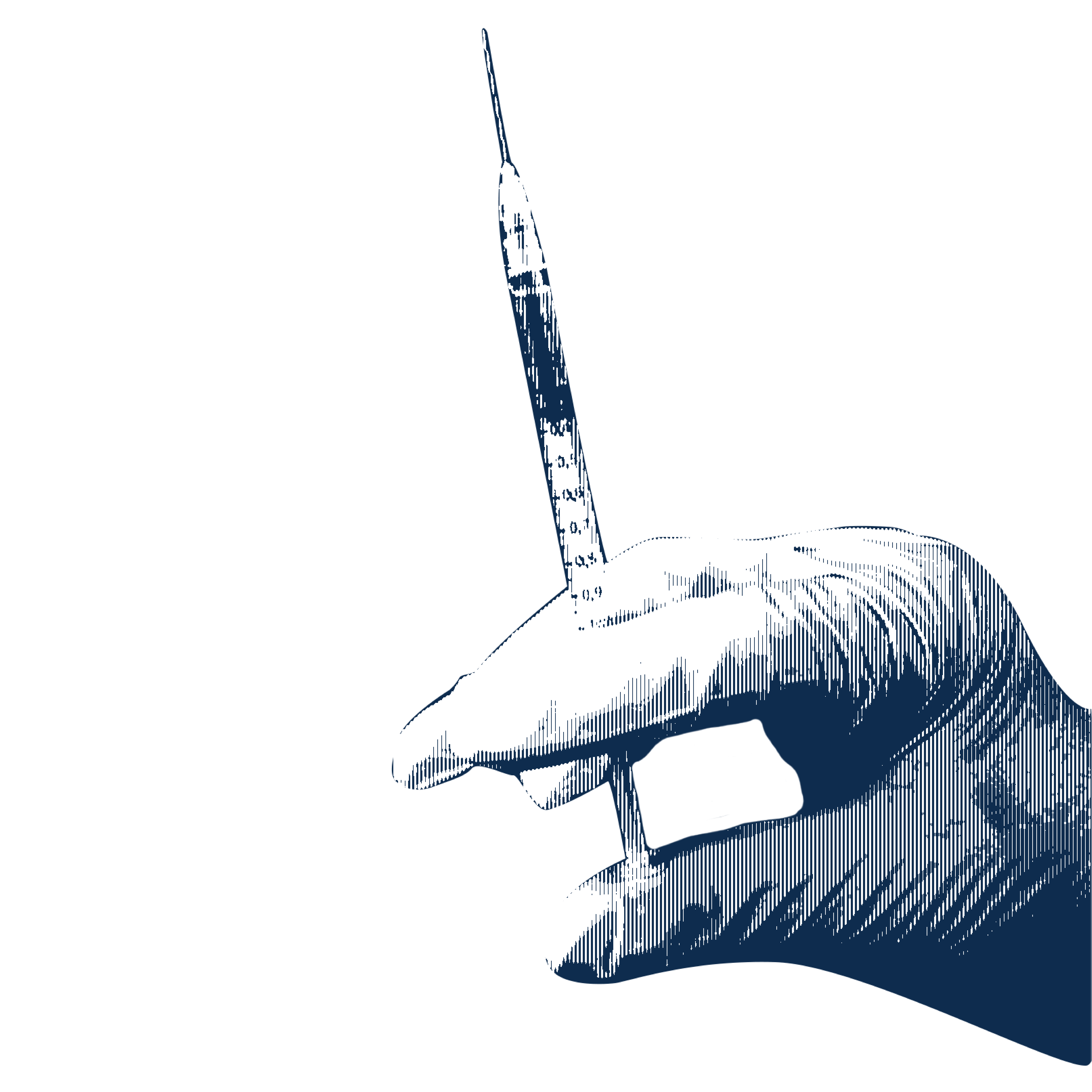 Health

LGBTQIA Rights