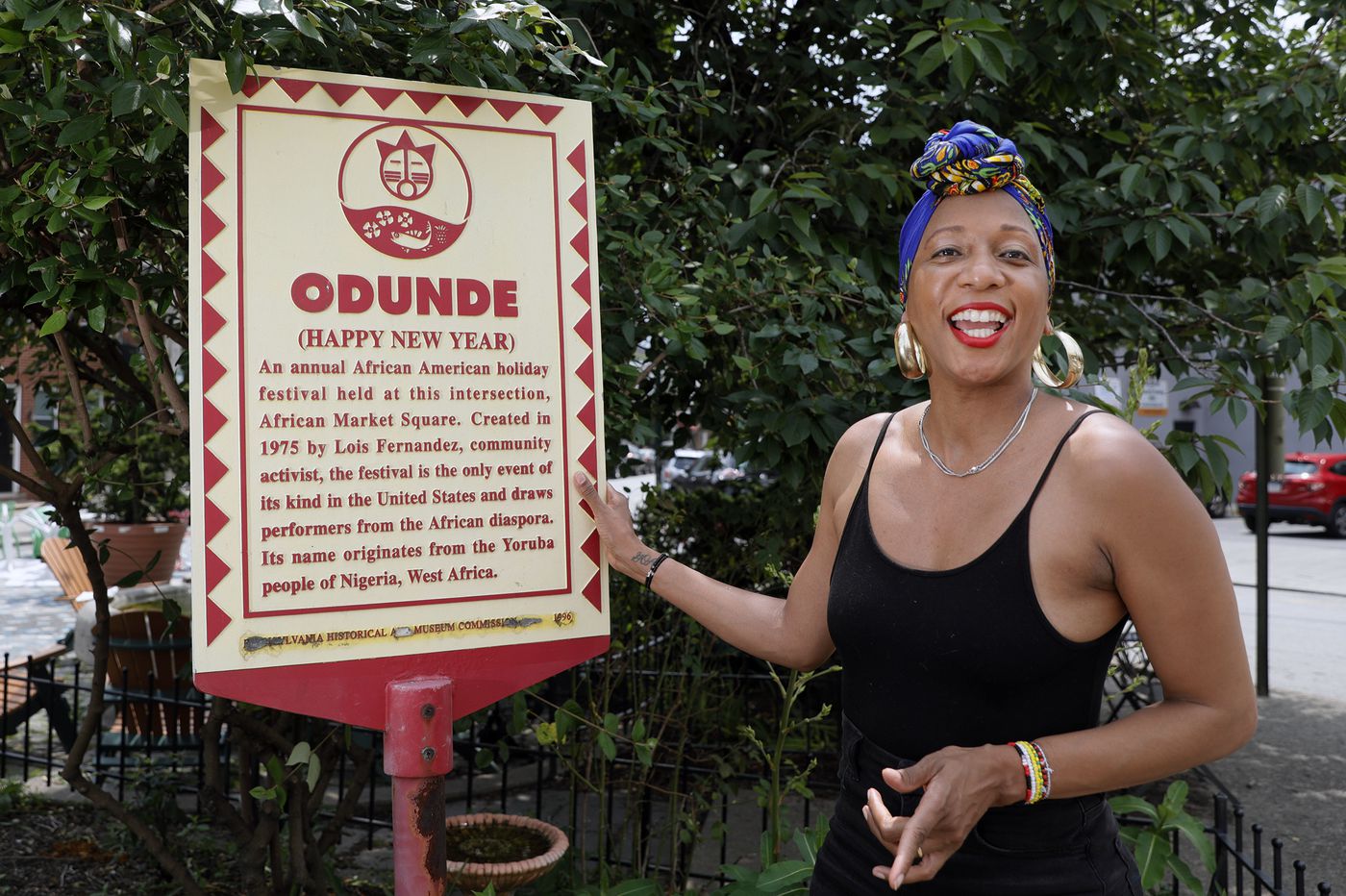 For many black Philadelphians, Odunde is the unofficial start of summer.
The country's largest African American street festival, Odunde — a Yoruba word meaning "Happy New Year" — is a celebration of African culture typically held in Philadelphia the second Sunday in June, stretching 15 city blocks and drawing half a million people. With two sound stages and more than 100 vendors selling food, clothing, accessories, art, music, beauty items, and home decor, the 10-hour display of black pride has become a beloved community staple, the joy spilling into neighborhoods and onto stoops of South Philly. 
But this year, which would have marked the festival's 45th anniversary, Odunde is going virtual, a casualty of the coronavirus pandemic now colliding with the pandemic of systemic racism that has sparked protests across the country.
With black Americans outraged and frustrated by both the disproportionate deaths and economic impact to their community due to COVID-19 and the ongoing killings of unarmed black people by police and vigilantes, for many, Odunde would have been a needed balm, a summer breeze to cool heated tempers and soothe broken hearts.
"When you enter Odunde, you feel that aura of love and camaraderie, but you also know the importance of black culture," said CEO Oshunbumi Fernandez-West, daughter of Odunde founder Lois Fernandez, who started the festival in 1975.
"I realized the actual festival wasn't going to take place, but that didn't mean we couldn't keep the tradition alive," she explained. "People are feeling drained, people are feeling sad, people are feeling hopeless. We wanted to do events that would lift people's spirits."
The spirit of Odunde is what will matter this year. Beginning Sunday, the virtual festival will feature a range of events — a combination of celebration, survival, and self-care, all available for free online. Activities include a headwrap tutorial, African and soul-food cuisine classes, African and Caribbean business roundtables, and yoga.
"What Odunde does is to bring a sense of unity among African people," Fernandez-West said. "It shows the world that we as African Americans can come together, support each other, and love on one another."
It could not be more timely. African Americans are 13% of the country's population, but account for 30% of coronavirus deaths. Black unemployment is near 17%.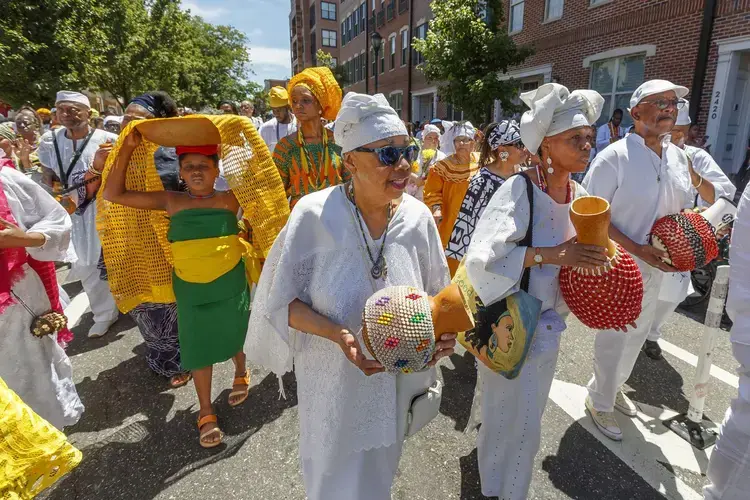 Largely peaceful protests have continued for nearly two weeks in cities from Atlanta, Los Angeles, and New York to Minneapolis, Louisville, Ky., and Philadelphia, in some instances also turning violent.
The festival has seen many periods of racial tumult, and has been the constant for many black people in the city and throughout the region.
Odunde also represents a season of renewal, perhaps never more needed than now.
"This feels like a reboot, a recharge," Fernandez-West said. "Odunde has always been there, providing the cultural programming our community needs to survive. It reminds people that they come from a lineage of kings and queens, that this is who we are, too."
---
COVID-19 Update: The connection between local and global issues–the Pulitzer Center's long standing mantra–has, sadly, never been more evident. We are uniquely positioned to serve the journalists, news media organizations, schools, and universities we partner with by continuing to advance our core mission: enabling great journalism and education about underreported and systemic issues that resonate now–and continue to have relevance in times ahead. We believe that this is a moment for decisive action. Learn more about the steps we are taking.
RELATED INITIATIVES