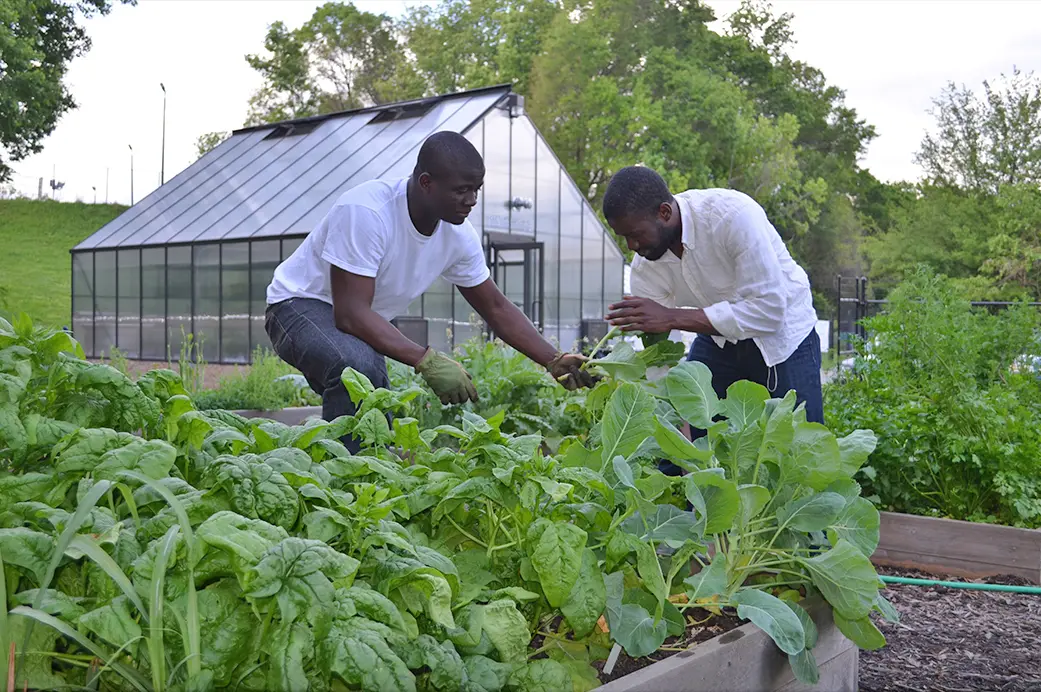 Green is the new Black at Johnson C. Smith University.
JCSU's Sustainability Village is more than a collection of plants, fish and renewable energy. It's a connector for neighborhoods in Historic West End in terms of conservation, energy production, food security, and environmental justice. As a historically Black university anchoring a rapidly changing community, there's urgency in its mission through education and activism.
"If you do not understand your connection to your environment, you are in a position to be exploited by those who are exploiting the resources that you depend on, whether you realize it or not," said Marc Dugo PhD, director of JCSU's Center for Renewable Energy & Sustainability. "Therefore, it behooves you to get that knowledge to understand your connection, simply from a social environmental justice standpoint, to make sure that you can be a strong advocate for your own individual rights and protection against environmental injustice."
---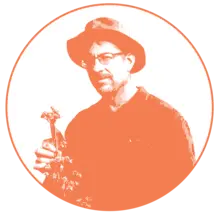 As a nonprofit journalism organization, we depend on your support to fund critical stories in local U.S. newsrooms. Donate any amount today to become a Pulitzer Center Champion and receive exclusive benefits!
---
By emphasizing the twin assets of modern technology and old-school community activism, many of the country's 107 HBCUs are taking a more proactive approach to climate change and sustainability on campus and beyond.
At the University of Maryland Eastern Shore, for example, its Agricultural Experiment Station conducts research in sustainable agriculture through biofuels and geospatial information technologies. The school also set aside 20 acres of land to develop a 2.1 megawatt, or 2.1 million watts, solar farm and launched a workforce training program for agriculture and renewable energy jobs.
The University of the District of Columbia in Washington, D.C. – the country's lone urban land-grant college – oversees the Center for Sustainable Development & Resilience, an urban farm with a hydroponics garden and food-producing green roof. UDC also offers academic programs in urban sustainability and water resources management.
The Mickey Leland Center for Environmental Justice and Sustainability at Texas Southern University in Houston organized a Climate Justice Roundtable and cohosts the HBCU Climate Change Student Conference with Dillard University in Louisiana. TSU also operates solar-powered cell phone charging stations and sponsors an annual Campus Sustainability Day, as well as the Climate Education Community-University Partnership, a consortium of HBCUs and vulnerable communities in the South Atlantic and Gulf Coast, where catastrophic climate events like hurricanes, tornadoes, heat waves and flooding are more likely to impact Black people.
"Place matters," Dugo said. "Where are you are in ZIP code, you can use that as the identifier [that] can determine in large part major predictors of your quality of health, your income, and even your environmental exposures from an environmental justice standpoint, because all of these things are interrelated. […] Within the city of Charlotte [there isn't equality] in terms of those social metrics. ZIP code matters, and you have gentrification, [a] topic that's relevant here in this very corridor […]
"I don't have all the answers, but I do know that being engaged and aware and advocating for yourself, for your family, for your local community, is what you must do if you want to see positive change."
HBCUs also collaborate with grassroots supporters and crowdfunding for resources, too. The HBCU Green Fund finances projects that reduce energy and water costs on campuses. Those savings are reinvested into a sustainability program to finance additional projects.
One initiative is Atlanta University Center Fellows Program, which connects students at Spelman and Morehouse colleges and Clark Atlanta University with entrepreneurs and professionals for training, mentoring and internships in energy and STEM industries.
The partnership between HBCU Green Fund and Russell Innovation Center for Entrepreneurs received a grant from the U.S. Department of Energy for the AUC program.
"The inaugural AUC fellowship was a huge success," HBCU Green Fund national program director Illai Kenney posted on the nonprofit's website. "Whether you look at the increase in catastrophic climate events or the impacts of oil on the global economy, the critical need for a swift transition to clean energy is clear. This program will help expand the pipeline of skilled professionals required to achieve energy independence. We're proud that AUC Fellows are primed to train their peers, educate their communities, and capitalize on emerging green infrastructure opportunities."
In February, the U.S. Environmental Protection Agency launched an internal council to foster stronger ties with HBCUs. The goal is to identify opportunities to recruit HBCU students and support the campuses through grants, contracts, data sharing and community engagement.
"It is fantastic to see the EPA finally lift up HBCUs since our schools have played an outsize role over the decades in training generations of leaders and seeding justice movements — including environmental and climate justice," said Robert Bullard, Distinguished Professor of Urban Planning & Environmental Policy at Texas Southern University and an environmental justice pioneer.
"Hopefully, this new EPA initiative will help strengthen the education and training infrastructure, research centers, and community-university partnerships at HBCUs and support organizations that uniquely serve some of our most vulnerable populations and communities."
Black colleges also develop graduates in STEM and environmental fields, where people of color represent less than 16% of the workforce in related organizations such as nonprofits, government agencies and foundations. JCSU launched a sustainability minor in 2020 to create an academic pathway into the field.
"What I say to students is that whether or not you're fully bought into the sustainability movement, the world that your children and their children are going to live in is going to be entirely different from the world that your parents and grandparents," Dugo said. "Certainly, this change is coming. It's happening. We have no choice."
JCSU, which enrolls about 1,300 students, has been engaged in sustainability initiatives since 1989 when Professor Joseph Fail was hired to launch CRES. The school taps into renewable energy – specifically wind and solar – to create electricity for campus buildings. Students grow vegetables in raised beds and greenhouses as well as fish in hydroponic tanks for farm-to-fork programs on campus and farmers' markets. They also engage Historic West End residents – many of whom live in neighborhoods that lack access to healthy food choices – on sustainability initiatives.
"I absolutely would say that progress is being made, and I think depending on who you are in your position in life, that's always a debatable topic, particularly as it relates to social justice," said Dugo, who previously led the sustainability program at historically Black Mississippi Valley State University. "But there's a lot of work yet to be done.
"We're not there yet, but we have momentum. We want to really just build on the momentum that's there and get more folks invested in what's going on in the local space."
RELATED ISSUES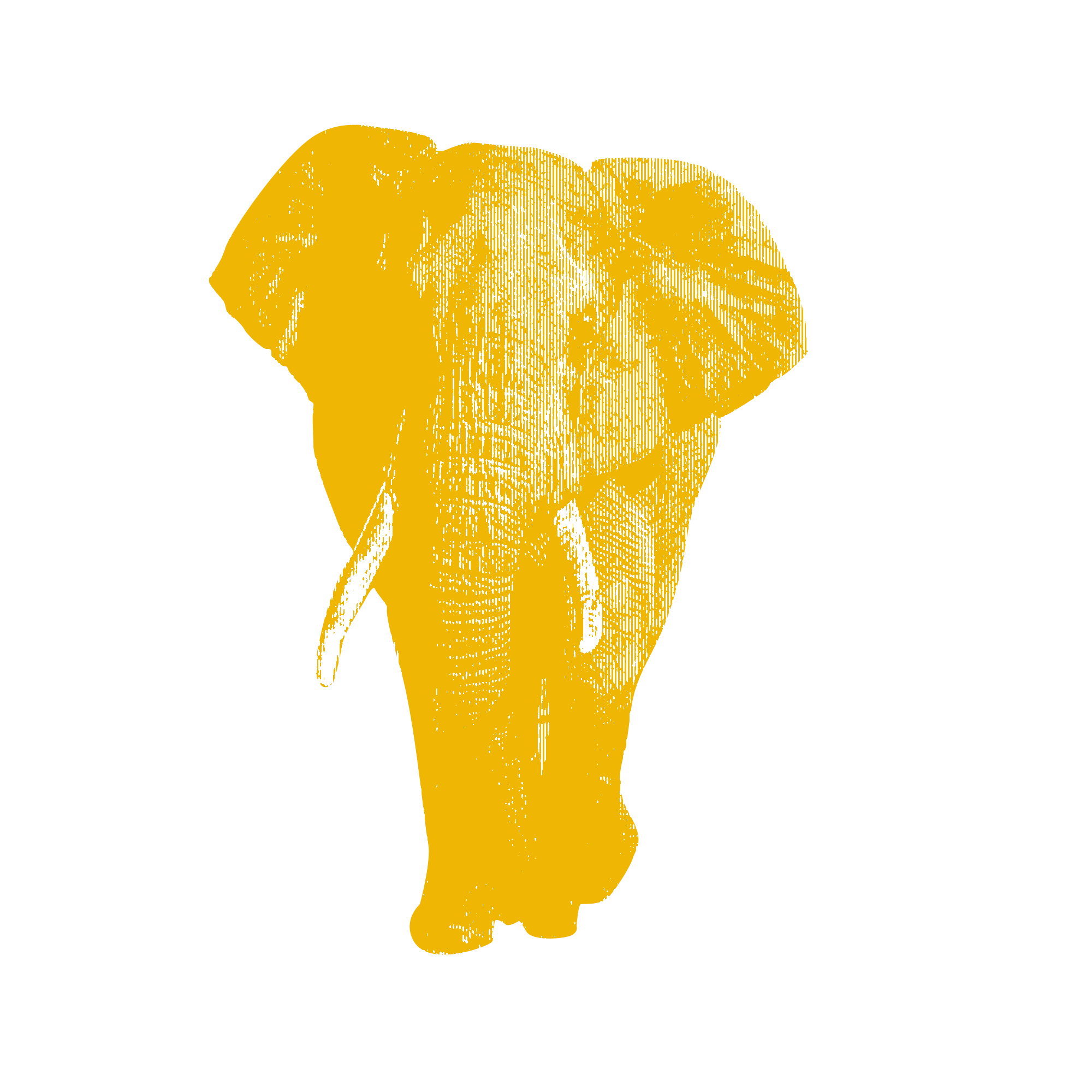 Issue
Environment and Climate Change
Environment and Climate Change

Racial Justice
RELATED INITIATIVES