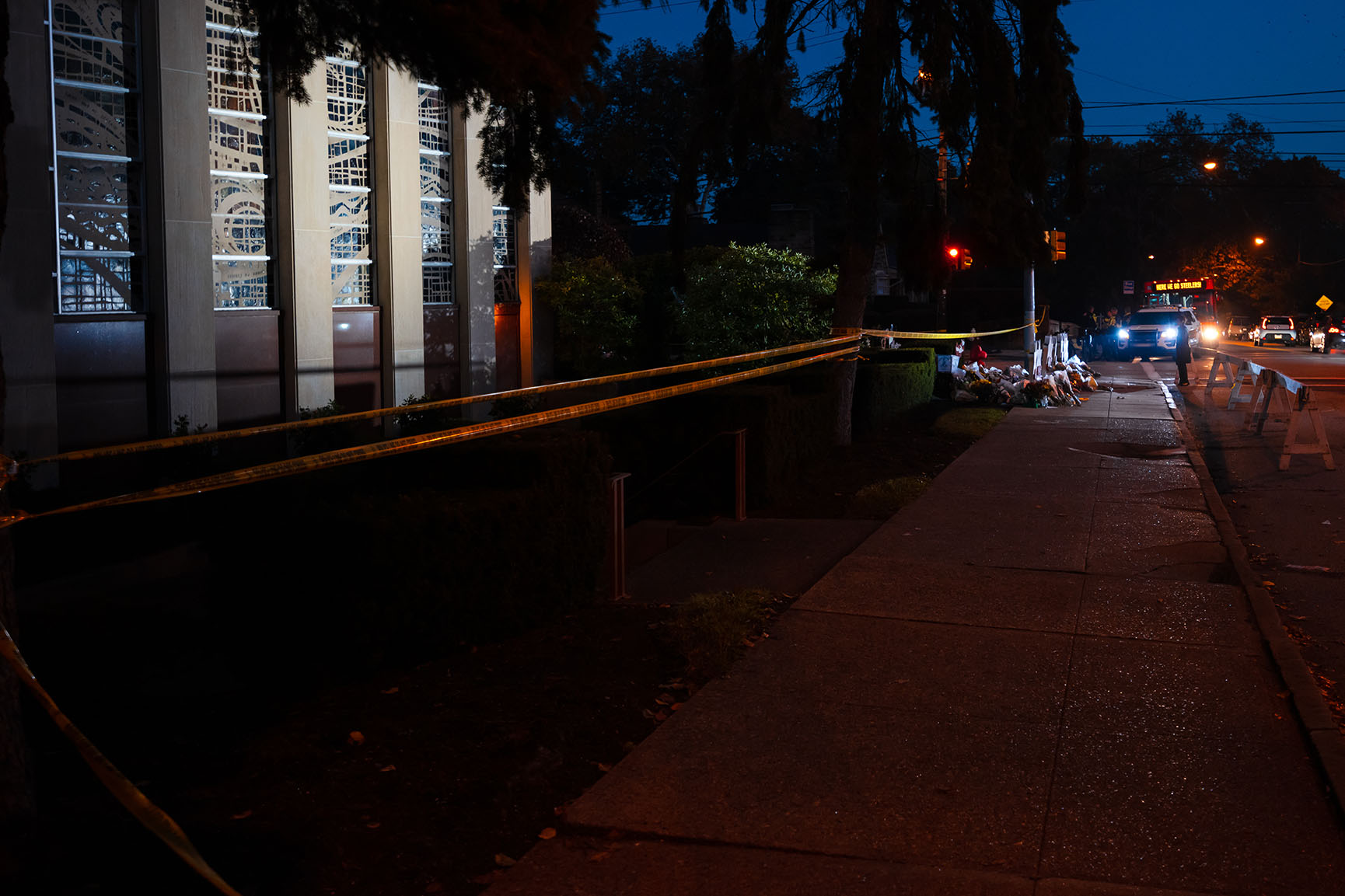 PITTSBURGH — Some love nothing more than quietly browsing in a bookshop. Not me: I browse loudly. Especially in secondhand stores. If I find a comely edition of an old favorite, or an intriguing title by an author I don't know, I look up for someone, usually the owner or clerk, to kibbitz with.
All too often, I fail. Used bookstores, in particular, seem to be staffed by those who disdain my lowbrow tastes or resent talking to customers.
Then there's Eric Ackland, the owner of Amazing Books & Records in Pittsburgh's Squirrel Hill neighborhood. He seems to have read or listened to everything in his shop, from Isaac Asimov to Michael Connelly to that small-press biography of a dead Hasidic master. He'll gladly neglect the endless task of computerizing his shelf-busting inventory to talk with you about his beloved 19th-century authors like George Eliot and Dostoyevsky, or his fine selection of Jewish theology. On his way to becoming an Orthodox Jew in his 30s, Ackland briefly took an interest in Christian apologetics, and one day last winter we talked G.K. Chesterton as the store's hi-fi piped early Pat Benatar.
"A bookstore clerk or owner is inevitably something of a therapist," Ackland, 47, said more recently. "I've worked dozens of retail and restaurant jobs, and this is the one that seems to invite the greatest degree of intimacy, probably because people think that the shop-person doesn't have anything to do but read and talk."
Squirrel Hill is one of the oldest Jewish neighborhoods in the country, home to synagogues such as the Tree of Life, where 11 worshipers, from the three congregations sharing the building, were killed last fall by a gunman shouting anti-Semitic slurs. After the massacre, shops like Amazing Books functioned as sanctuaries.
It is the quintessential Squirrel Hill venture, being obviously commercial — books coming in by the shopping bag, going out one or two at a time — and spiritual. I don't mean Ackland's black yarmulke or the ritual fringes visible below his shirttails, but rather the temples to freewheeling curiosity that he has built at this location and his other branch in downtown Pittsburgh.
A Philadelphia native who never finished high school, Ackland moved to Pittsburgh for the woman who eventually became his wife; they are raising her three children from her first marriage and the two they've had together. In 2013, when he was trying to build a freelance copy-writing business, he had gone downtown to the Department of Motor Vehicles, which was closed, and wound up in a store called Awesome Books, which was open. He began chatting up the owner.
"I mentioned how I'd worked in a bookstore like this and at one point had been thinking about opening one," Ackland said. "And he said, 'Well, this one's for sale.'" But the owner wasn't selling the name, so after Ackland sank a small inheritance from his grandmother into acquiring the business, in 2013 Awesome Books became Amazing Books. The next year, he opened the Squirrel Hill location and changed the business's name to Amazing Books & Records.
Besides those two branches, which each have about 12,000 books on the floor — he sells thousands more online — Ackland has opened and closed two others, in Pittsburgh's Oakland neighborhood and on the South Side. Mistakes, he's made a few, and it doesn't help his bottom line that he stays closed on Saturdays, the Sabbath.
Browsing at Amazing can be pleasurably disorienting. Standard sections like biography and literature are alphabetically organized, but other shelves have a logic all their own. On one, a Calvin and Hobbes compendium sits next to William Burroughs's "Naked Lunch." In the vinyl racks, "The Greatest of Nat King Cole" is one flip away from Elvis Costello and The Attractions' "Goodbye Cruel World."
Ackland raised himself on the Victorians, sci-fi, plot-stuffed beach reads like Pat Conroy and avant-gardists like Henry Miller. Musically, he dug The Ramones, Willie Nelson and Guns N' Roses. "I still have a real affection for, like, early '80s pop ballads, like Air Supply," he said.
Listening to Ackland fret over his affection for Henry Miller, I worried that his ethical punctiliousness must be exhausting. "He wrote about the struggle to become a writer, and that was what I wanted to be," Ackland said. "Yet he was a misogynist and an anti-Semite and a pornographer. I was never comfortable with that aspect of him, but I could take the good and leave the bad. That's how I could rationalize selling him now, is that there is good to be extracted."
In the end, Ackland wants to do right by his customers. He's their bookseller, not their rabbi or tutor. "I feel that far too many book- and record-store owners and employees are better-read-and-listened-than-thou and don't at all mind if you know it," he said. "I often think of the Jack Black character in 'High Fidelity' as a prime, if extreme, example: 'Do we look like the kind of store that sells "I Just Called to Say I Love You"? Go to the mall.'"
A bookstore, like literature and music, should enlarge us, not make us feel small, Ackland said. "Early on in my grand tour of menial jobs, I realized that I had an incredible opportunity to make a moment of a stranger's day better, and that was a priceless thing. A moral obligation, really."
RELATED ISSUES