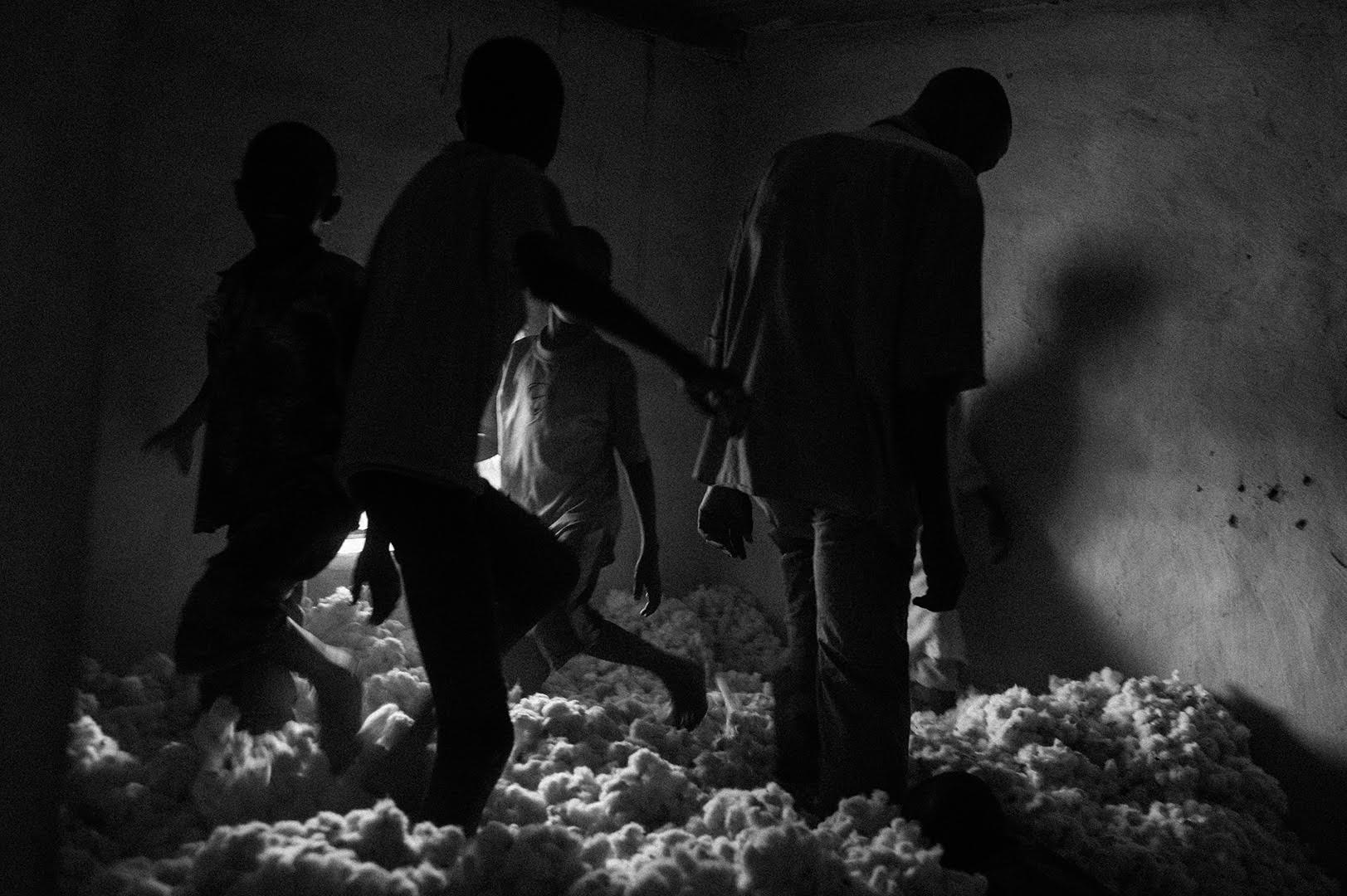 "Do you maybe know if a machine exists that picks cotton?" Paul Timbi Kombassere asks me. Starting in the morning, around 15 members of his family and neighbors pick cotton heads on his field not bigger than a half-hectare, which spreads out close to the city of Boro in the southeast of Burkina Faso. They will need until the next day to gather from one-half to one ton of raw cotton. Then Kombassere will drive the harvest home on a cart hitched to donkey. As market day approaches in December, he will transport it to the collection center, where each farmer will have his own pile of cotton. They will help each other press it into a huge, hard mass, so that they will be able to weigh their harvest.

Once growers know what this year's season has brought them, they will consolidate the harvest and wait for the trucks of Sofitex (Société Burkinabè des Fibres Textiles), the largest cotton company in Burkina Faso. At the Sofitex factory they will extract the seeds, press fiber into bales and transport it to the ports in Cote d'Ivoire and Togo. A negligible quantity of the harvest will stay in the country, as most of the cotton from Burkina Faso is processed in Asian cotton mills.

Kombassere has two hectares of cotton. This places him among the average growers in the country, where cotton is the second-most important export commodity (gold is the main export commodity). In April, when the seeding began, Sofitex loaned him genetically modified cotton seeds, fertilizers, insecticide and herbicide. More than 70 percent of farmers in Burkina Faso opted for genetically modified cotton. It is true that the seeds are more expensive and the harvest is a bit worse, but they now use less toxic pesticide than before. "Children who go to school and surf the internet advise us so," explain members of the cotton growers union in the village Toussiana in the south of the country. "Because we don't have proper equipment, there is a lot of poisoning with sprays." Their problems don't stop with this. Due to the low purchase price, they cannot hire additional labor help, and with children in school, they must reduce their cultivable area. Poor soil requires a large amount of fertilizers, and therefore they use a significant part of their income to improve the soil. Because all the work is manual, including the uploading and unloading, the small pieces of cotton that fly around cause lung disease.

Of course, I know that these machines exist. But I say nothing. What would change for Kombassare who relies on manual labor, his and his family's, if he knew that he was competing against farmers in the U.S.—by far the largest exporter of cotton in the world—who use machines that already leave pressed bales of cotton behind them? Will it be to his benefit if he would know that they can afford them because of state subsidies, and that this is why the price of raw cotton on the international market is too low to allow him a decent life?

Kombassare estimates that his income, when he divides it by the days of the year, will be a bit more than one dollar per day. And this is the only crop that brings him money. Corn, millet, peanuts, and beans are the family's everyday food. His only other alternative is to work in a gold mine. "In the mine everything depends on luck. Maybe I would get four or five dollars a day," he says, "but cotton for sure brings me one dollar a day."

Sofitex guarantees farmers the purchase price for one kilo of cotton before they decide how much land they will cultivate. Sofitex has also agreed with the growers' union on a bonus, which depends on the price of cotton on the world market. Some years it happens that there is no bonus, but the highest until now was $0.14 per kg. At a purchase price of $0.40 per kg of cotton, this is a lot of money.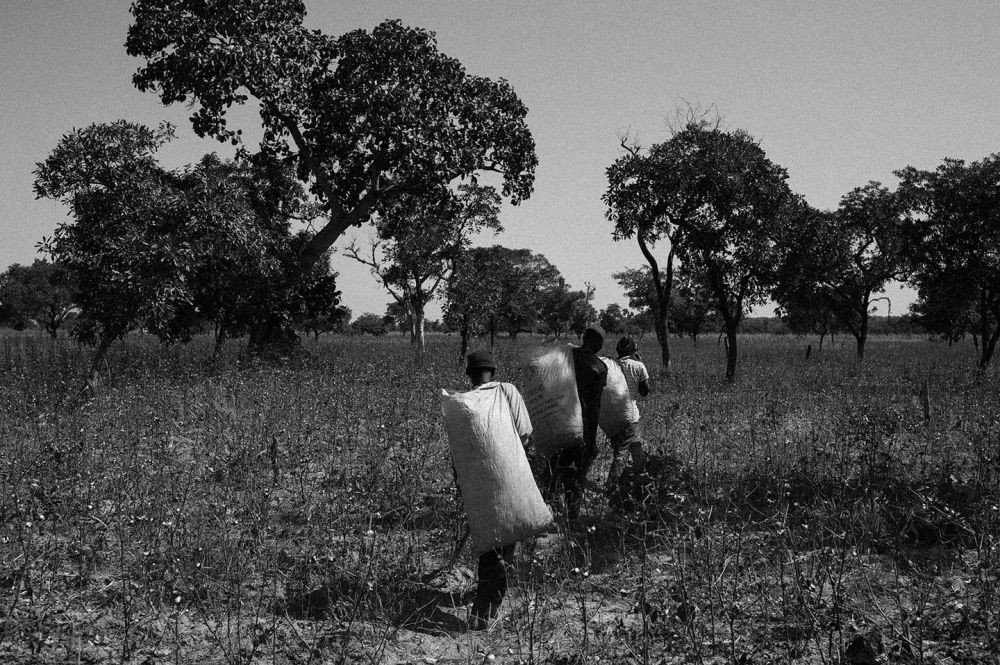 Why are shirts, jeans, and countless other cotton items we use every day so strikingly cheap? What...
RELATED ISSUES