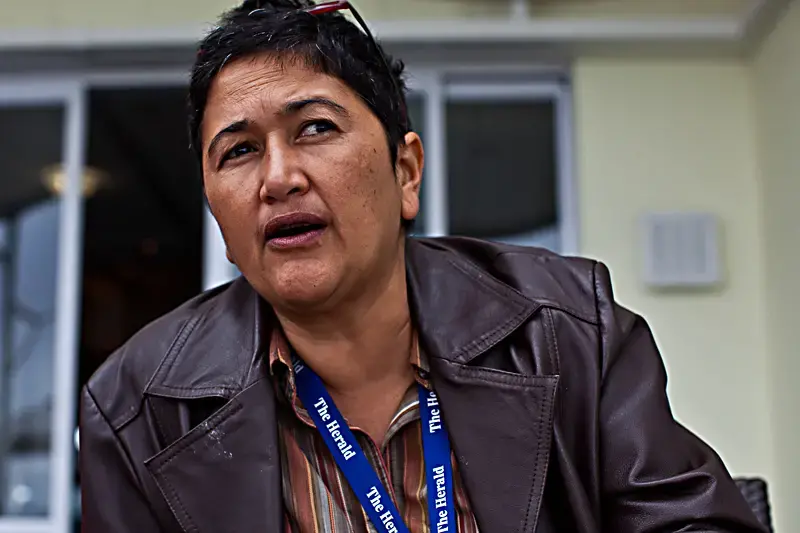 The Herald is the kind of newspaper that might make American journalists nostalgic: a daily regional paper with a loyal readership and a track record for tough-minded local investigation. Editor Heather Robertson says a single copy of the paper reaches as many as ten people, putting average daily readership at about 300,000.

That's probably as close as a print product can get to going viral. Robertson says it's because of the paper's investigative approach on topics locals are worried about. "It's a small town paper. We do local news, but we take the local story further," Robertson says.

An investigation into the labor relations at a chicken farm, for example, piqued interest among the many working class readers the paper serves. Two other investigations, by Pulitzer Fellow Estelle Ellis, also grabbed attention—and awards. Ellis has led an ongoing investigation into rhino poaching in South Africa, and she was part of a reporting team that won a coveted Vodacom Journalism of the Year award in multimedia reporting, for an investigation into health services across the Eastern Cape province.

"We don't see ourselves as the third or fourth cousin" to the national papers, says Robertson, who came to The Herald in 2010 from a national daily. "We punch above the weight we're seen to [fight at]."

She does that with minimal resources. Only 11 reporters and five editors work at The Herald, which means investigations like these are difficult to pursue. There's simply not enough hands to follow up on rumors of corruption, mismanagement and other public service failures. "Trying to…properly pursue [investigations], not just titillate people, is hard," she says.

Ellis's collaboration with the Pulitzer Center is a project Robertson cares about deeply. South Africa legalized abortion 15 years ago, and Ellis is looking at the state of care in a system sometimes crippled by its lack of capacity. "No one's talked about abortion in 15 years," Ellis says.

Robertson concurs. "There were back alley abortions, with soap or coat hangers, and women would get sick. I covered that as a young cub reporter. I want to see how the bill has been implemented."

RELATED ISSUES