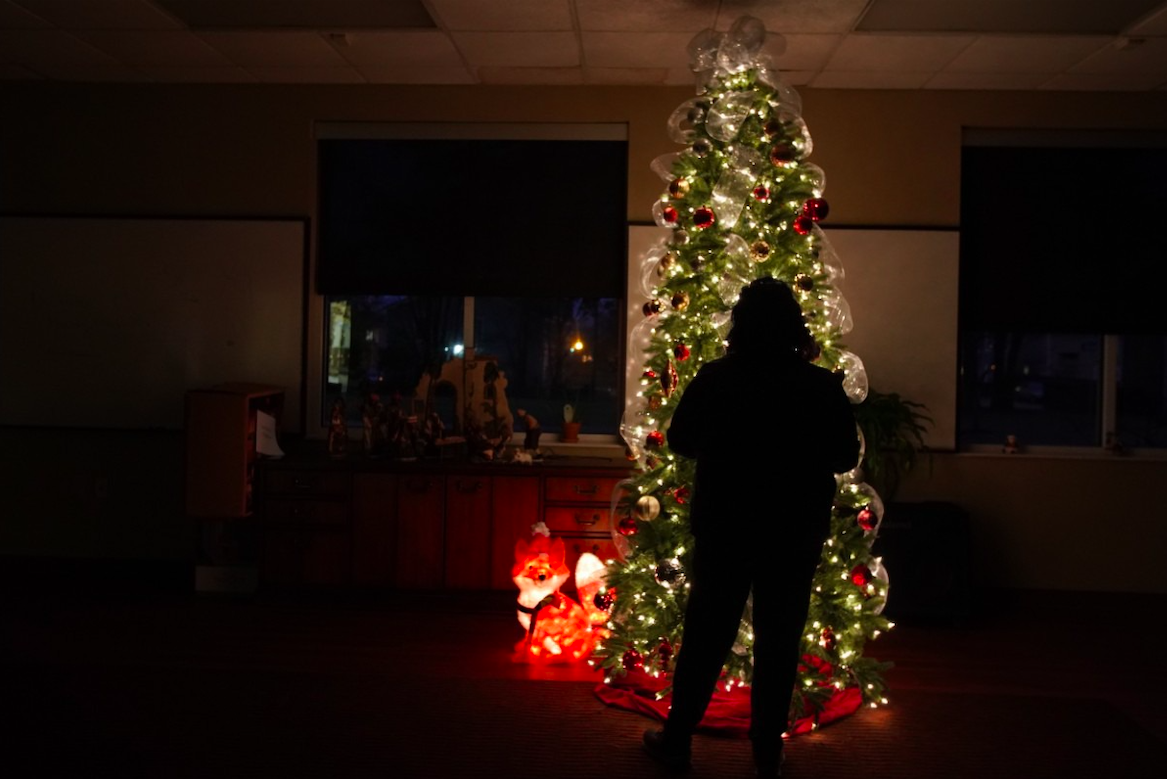 This article was produced in partnership with the Pulitzer Center on Crisis Reporting and The Institute for Public Service Reporting at the University of Memphis, a nonprofit newsroom specializing in investigative and explanatory journalism.
She left him for good, she said, after he threw her against a wall, "and kicked me really hard in my stomach, where I was throwing up blood."
The relationship did not start out violently.
Four years earlier, "he was the love of my life," says the woman, in her 40s, speaking over the phone from a shelter she's called home since this summer, when she fled the one-bedroom Memphis rental she'd shared with her ex-husband.
Her story is one of a cycle of abuse, pent-up fears, and frustrations, during which she often tried to justify his behavior, chronic unemployment and drug use, telling herself, "Maybe he was just stressed out. And does he still love me? He would tell me he did. He would tell me he was sorry, and that he never really wanted to hurt me."
Like many victims, initially she didn't want the relationship to stop as much as the violence: "But a few days later or weeks later, it would start back up again."
It exploded this summer amid a scourge of violence igniting locally and across the country since the novel coronavirus struck — a pandemic within a pandemic that's filled police blotters with a spike in accounts of extreme brutality.
In Memphis, the overall number of reported domestic violence incidents is actually down during the pandemic, a statistical anomaly experts attribute to an inability of victims to escape abusers and report assaults amid the coronavirus lockdown.
At the same time, domestic violence's most-tragic outcomes —murder and severe injury — are on the rise.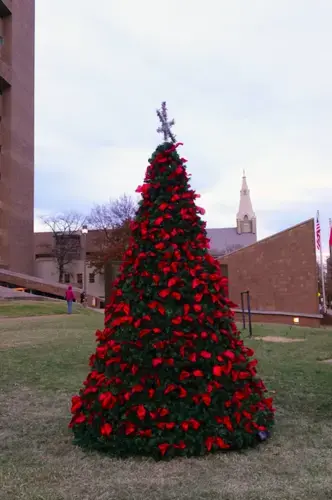 The number of domestic violence-related homicides here this year — 20 — is nearly double last year's total. Those killed include Kenya Brown, shot during an argument in June by a boyfriend who claimed she came at him with a knife, and Keierra McNeil, who was six months pregnant in August when her children's father allegedly shot her in a Walgreen's parking lot. Shaneka Harvell was shot and killed in October in her home with her children nearby.
"We get a lot of media attention when something is very dramatic and it results in homicide," said Conchita Topinka, spokeswoman for the Family Safety Center, a nonprofit that offers victims a range of free services, from legal aid to shelter referrals.
Though tragic, the murders are just a corner in a maze of malignant intimate-partner mechanisms that constitute domestic abuse. Topinka said it's important to understand how those mechanisms "ramp up" toward severe abuse, how they can lead to lethality — and how they're being exacerbated by the pandemic. 
Domestic violence "is really about one individual exerting control over another," Topinka said. That can involve emotional, physical or financial abuse or a combination of all three. The control is established gradually, Topinka said.
"Before things escalate to a violent situation, (to) a toxic relationship," victims will systematically be isolated from friends, family, even the workplace. Usually first through emotional manipulation, then outright threats.
This kind of isolation is terrifying and paralyzing in normal conditions. When social distancing is required, it becomes a key element in what Topinka calls an "unfortunate perfect storm" for escalating domestic violence.
Other elements of that storm include the two most lethal risk factors for victims, each of which increase the chance of their being killed by more than 500 percent. One is a gun in the home (firearm purchases spiked nationwide this spring). The second, and deadliest, is unemployment, for the economic instability and stress it brings. Joblessness in Shelby County is still three times what it was in March. 
For these reasons, Topinka is sure the pandemic is exacerbating domestic violence, even though they've seen fewer clients than usual at the Family Safety Center this year. 
She attributes that to victims being locked down with an abuser, with no safe way to seek help, especially if neither is working outside the home. Or the victim may be financially dependent on the abuser. (Some national surveys have shown that domestic violence is the primary cause of homelessness in many cities.) 
However, fewer clients does not mean less abuse. On the contrary, said Topinka. They're seeing more severe injuries among victims.
So are Memphis police. In late September, Lt. Stephen Roach, a supervisor in MPD's Domestic Violence (DV) Unit, said the division had nearly 11,000 new DV cases since March. It's a staggering number, considering the unit has only 15 investigators, but that's roughly a 10 percent drop in cases compared to the same period last year. Yet the number of aggravated assaults — attacks with a weapon such as a gun or a knife or those that result in severe bodily injury — are now up more than 14 percent.
"We're getting more violent cases, more guns involved, more shootings, more stabbings, especially (among) intimate partners,'' he said.
Memphis Woman's Tale of Abuse
For the Memphis woman, everything changed "drastically" a year and a half after they met. Her husband had started taking drugs, and her son (from a previous relationship) moved out. 
"It first started with verbal and emotional abuse," she said. 
Her husband became angry when she went out with friends or family, barraging her with text messages to come home, even though he'd refuse to go out with her.
She said she's always been very independent, so she fought back, but "the more I went to fight for myself, is when it started getting physical."
At first, he tried to hide it.
"He'd grab (my hair) underneath and pull the bottom of my hair out. Or he would hit me in places that he knew people wouldn't see, or push me down," said the woman, who spoke with The Institute for Public Service Reporting on the condition she not be named.
She was a foot shorter than her husband, and said she gained 50 pounds just to make it harder for him to pick her up or push her around.
Like many victims, she said she tried to leave the relationship, or kick him out, several times (experts say it takes an average seven attempts to leave an abusive relationship for good). Her account was corroborated by a case worker and a trail of public records documenting the couple's stormy relationship. 
In the spring of 2019, her husband was arrested for domestic assault. According to the police report, he pushed her against the wall when she asked him to leave. But it was her neighbor who called 911, she said. 
By then, the Memphis woman said she was afraid that if she told anyone he'd follow through on threats to hurt her family, including her adult son. When talking to him on the phone, her husband would be "squeezing my neck, telling me I better not say anything."
Her son is now struggling with guilt, for not understanding his mother needed help. But the Memphis woman said she didn't just worry about him getting hurt by her ex, who is bigger and stronger. She was afraid her son, in an attempt to protect her, "would do something that would ruin the rest of his life, just because my husband didn't know how to be a man." 
By this summer she was worn down. She had lost her longtime job as well as her home, largely because of his substance abuse problems, she said. They were living in a one-bedroom space, unemployed, and unable to get away from one another, even for a few hours, because of the pandemic.
She says she hadn't seen her ex-husband for a few months when one night this autumn he hid in her vehicle. He waited until she was on the highway, she said, before grabbing the steering wheel and driving them off the side of the road.
She's grateful to be alive because she's convinced he was trying to kill them both. Research indicates most murder-suicides in the U.S. are linked to intimate-partner violence. And experts say the most life-threatening time for a victim of chronic abuse — especially a woman — is when they are trying to leave an abusive partner or spouse, and the two years following a separation.
Pandemic Worsens Domestic Violence
Domestic violence-related aggravated assaults have spiked about 14 percent in the pandemic. According to numbers MPD released on Dec. 15 to the Memphis Area Women's Council, there have been 2,038 domestic violence-related aggravated assaults here this year, compared to 1,781 all of last year.
(Brigham Women's Hospital in Boston has seen an alarming rate of severe injuries caused by intimate partners during the pandemic, although Memphis' Baptist Memorial and Methodist Le Bonheur systems tell The Institute for Public Service Reporting that they do not track that specific data.)
In Memphis, domestic violence cases compose roughly half of all violent crime, with the District Attorney's office getting up to 7,000 new cases each year. And, as in many U.S. cities, around half of all police cases are related to domestic violence. MPD's Lt. Roach said his unit typically handles 15,000 annually. Yet statistically, it's believed only about half of all cases are reported to law enforcement.
There are several reasons abuse is not reported to police. First, it can make an abuser even more violent and retaliatory. And bringing police into the home can feel invasive in the best of circumstances, much more so when there's a risk of catching a potentially deadly virus from the outside world.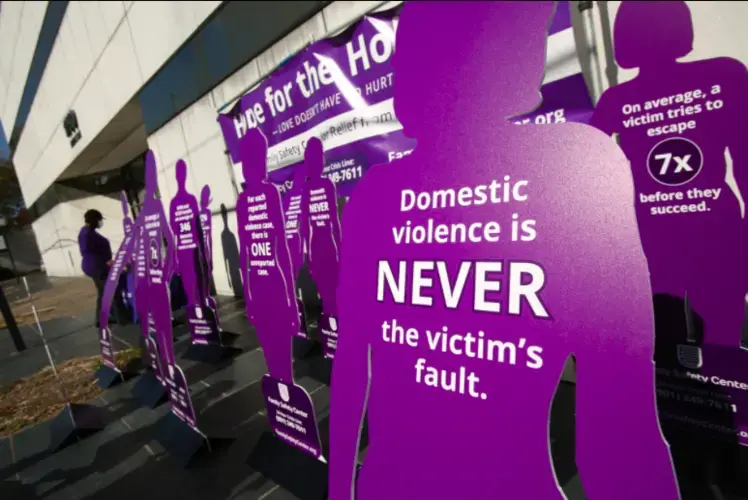 A preferred option for seeking help, for many people, is the Family Safety Center. But that too has become more complicated in the pandemic.
The Family Safety Center's Topinka said they've been open throughout the pandemic and are not turning anyone away, nor is the YWCA domestic violence shelter, to which the Center makes most of its referrals. Yet due to COVID, walk-ins are temporarily suspended at the Center. Clients can only come by appointment — and alone, without their children even.
That concerns attorney Charles Mitchell, who over the years has worked with many victims of chronic abuse.
"When people finally get the nerve to (say), 'I'm done with it, he's hit me for the last time,' and they've shared that experience with maybe a girlfriend, a cousin or an aunt, that person says, 'I'll go with you, and I'll be there by your side.' (Now) the Family Safety Center will not allow support," Mitchell said.
For anyone with children, particularly women, "that's just another hurdle,'' Mitchell said "If they can't take their kids with them, what do they do? Leave them with the abuser?"
Yet another obstacle to staying safe is obtaining an order of protection, which Shelby County District Attorney Amy Weirich knows "is not the magic safety vest, by any stretch of the imagination. We've all as prosecutors handled too many cases where there was an order of protection in place and yet the worst thing happened. But it's helpful in some instances."
Even though in most cases violating an order is a misdemeanor, not a felony, Mitchell said it gives victims a sense of greater safety — and finality. "If they can't get that final order of protection, it probably looms over their psyche."
The process usually begins with an ex parte order of protection, which is intended to offer immediate relief and lasts 15 days. In April, the Tennessee Supreme Court and Gov. Bill Lee signed orders making it possible to file certain court documents virtually, including ex parte orders.
In Nashville, for instance, advocates can help victims fill out and submit the request by phone and can even file documents on their behalf, if a victim doesn't have a smart device or computer.
But it's tougher in Memphis. Here, victims must still do this in person, at the Shelby County Criminal Justice Center, where several hundred people — inmates and staff — have tested positive for coronavirus since April.
Weirich said even in normal times, "I tell (domestic violence) victims just coming to this building is sometimes just a nightmare in and of itself. And we just drag them back and forth and back and forth and back and forth."
That back-and-forth includes the procedure for obtaining a full order of protection, which can last up to a year and across Tennessee does require both the victim and offender to be present in court. However, COVID-related suspensions and delays in court docket openings mean appointments for these hearings may be set months down the road, especially if an offender is afraid to come to 201 Poplar because of the coronavirus, or if the judge assumes as much.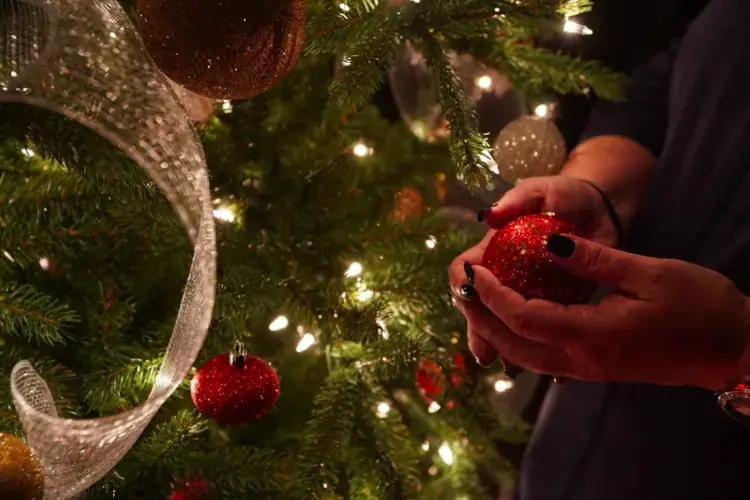 Mitchell points to one of his clients, a woman whose husband has issued an ex parte order against her and wants a full order of protection. Mitchell said she missed her September court date due to mental health issues yet the judge assumed she was probably afraid to go to the Criminal Justice Center because of COVID.
"He was willing, really without me even making the argument, to continue the case out four or five months. (Saying) 'If you want to set it off into January of 2021, that's fine.'"
That woman isn't a serious danger, according to the attorney. But others are, and as winter approaches Topinka expects an uptick in clients at the Family Safety Center.
From people who this spring saw "what that lockdown meant for them. And now (may be) a little bit more likely to seek help and get out, because if there is another lockdown, they certainly don't want to be in the same situation."
But Topinka knows that leaving a violent intimate partner isn't as simple as walking out the door. A victim needs a safety plan, which the Family Safety Center can help them create.
That includes understanding a person's finances, and the best place for them to go. The most important step of leaving an abusive relationship is doing so in the least dangerous way possible.
"It doesn't have to be emergency shelter," said Topinka. "It can be someone that the abuser doesn't know about or a cousin the next county over."
---
COVID-19 Update: The connection between local and global issues–the Pulitzer Center's long standing mantra–has, sadly, never been more evident. We are uniquely positioned to serve the journalists, news media organizations, schools and universities we partner with by continuing to advance our core mission: enabling great journalism and education about underreported and systemic issues that resonate now–and continue to have relevance in times ahead. We believe that this is a moment for decisive action. Learn more about the steps we are taking.
RELATED INITIATIVES