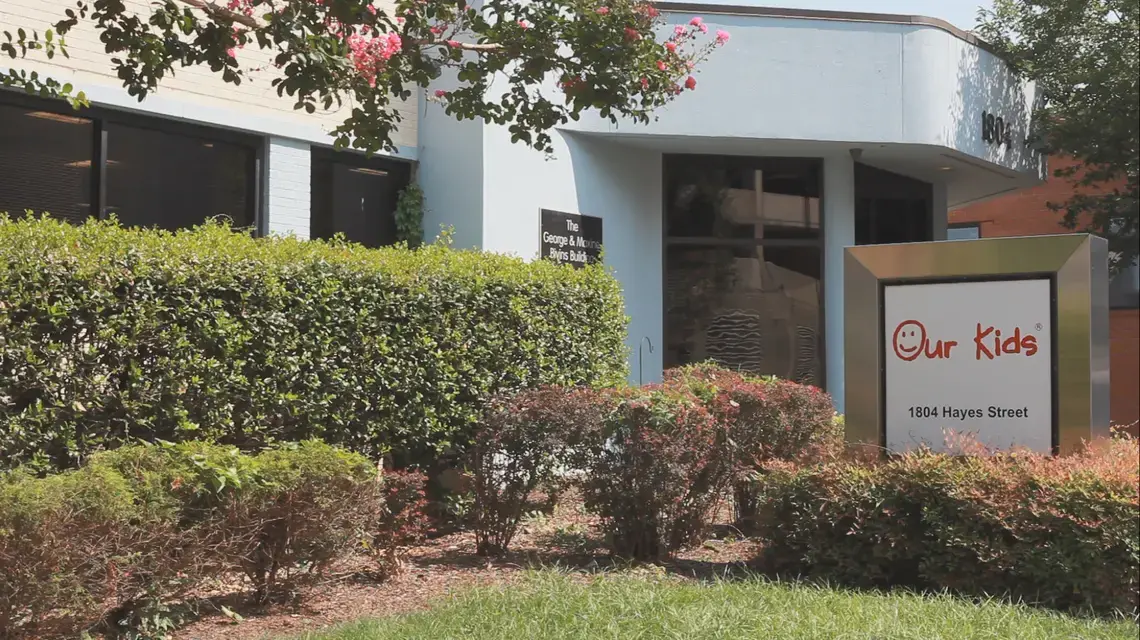 It's still too early to know what damage the pandemic is doing to the most vulnerable victims of sexual abuse. That's why, says social worker Lisa Milam, it's especially important to know that if a child tells you they've been assaulted, believe them.
Milam has spent nearly three decades with Our Kids, a Nashville-based free clinic and counseling center for sexually abused children and their families that is part of Nashville General, the city's safety-net hospital. The no-nonsense social worker says that despite the many gray areas surrounding child sexual abuse — one of the most underreported crimes — one thing is virtually black-and-white.
"By far, the number one indicator that a child has been a victim of sexual abuse," says Milam, "is a child's statement that it has occurred."
Signs that a child has been the victim of abuse include age-inappropriate sexualized behavior; a sudden, uncharacteristic fear of adults; and unexplained anxiety.
Our Kids serves children ages 17 and younger in roughly half the state. In a normal year — a year without shelter-in-place orders and fears of a deadly virus — nearly 1,000 patients come through Our Kids' doors, referred by police, the Department of Children's Services [DCS] or a health care provider. Executive director Sue Fort White says the group was on course to reach the same number again when the pandemic hit. Instead, in the fiscal year that ended in June, the nonprofit clinic saw 770 patients over 12 months. Consistently, less than 10 percent of patients get forensic rape exams, as most children arrive weeks or months after the last assault.
But White knows they're a fraction of the victims out there.
"We're just amazed that we see as many children as we do," White says. "Because the child so often is afraid to tell, or very confused because it's somebody that they know and love. [Someone who tells the child], 'This is our secret. If you ever tell anybody, I'll go away forever.' "
More than half of reported victims are under the age of 7, and 80 percent are female. And in more than 90 percent of cases, the offender is an immediate relative or close family friend. Our Kids data shows biological fathers, stepfathers and mothers' boyfriends make up nearly one-third of reported abusers. That's one reason why it can take families time to get help, even when they immediately believe the child. The upheaval is tremendous, says White. "Can you imagine that your father can never be alone with [you]? Then there's DCS coming into the picture, and it gets thick really, really quick."
In the COVID era, offenders are likely spending more time with victims because of social distancing, working from home or unemployment. That's important to note, says Milam, because for child sex abusers, like substance abusers, "increases in stress really decrease ability to resist urges or manage behaviors." Offenders previously able to control themselves may not be able to do so now, under heightened emotional and economic strains.
That said, if they're spending more time at home, so too are non-offending caregivers. Milam and her colleagues have noted more sexual assaults being stopped by a parent "walking into a room, or another child alerting them immediately of an event that was occurring in the house."
"Hopefully," Milam says, "years of public education and prevention work have allowed some people to intervene when something happens, sort of quite literally in front of them."
Our Kids doesn't have data on the uptick in "interruptions," says White. Yet. She describes the 13-member nonprofit as "obsessively evidence-based." They track most of their data, sharing it with colleagues and partners nationwide, including Indian Health Service. Our Kids holds regular medical and psychosocial peer reviews, and staff members have published two research papers — including a 2016 survey of 1,500 female patients that found genital injury in only 7 percent of child sex abuse cases.
White says this type of data is crucial to understanding the particularly insidious nature of the crime, which isn't just about power, as it so often is with adult rape. It is about sexual gratification:
"The perpetrator does not want to harm the child, because they don't want to lose access," White says.
That's another reason it is so hard to detect.
White is glad, though, about the strides that have been made in helping victims since she first started raising awareness about domestic violence. In the early 1980s, she says, "Legislators, the police and the ministers thought it was none of our business what happened behind closed doors."
Today, anyone working with children in Tennessee, as in many states, is a mandatory reporter — meaning if they suspect any child abuse, they must report it to police or DCS. That has led to school personnel becoming the leading identifiers of sexually abused children, a fact that advocates of reopening schools often point to, since Nashville educators haven't seen most students in person since March.
DeMonica Coverson oversees social workers at Metro Nashville Public Schools, where she also teaches educators to identify abused children. She knows it's much harder to recognize trauma via a computer screen, but she says she has fully supported all stages of her district's "strategic and meticulous" reopening plans.
The former DCS supervisor also praises the "out-of-the-box, great critical thinking" of children who have been able to seek help in the pandemic. That includes one girl who used the pretext of needing tech support to go to her Nashville middle school and report her abuser to staff, who notified authorities.
Another heightened risk in the pandemic is online predation — adults and older children luring kids into sexual situations via social media (predominantly Instagram and Snapchat). Milam says compared to the same period last year, this spring Our Kids saw three times as many patients who met their abusers online. Still, that was only about 3 percent of all cases.
There's no escaping the fact that very few perpetrators are strangers, or the fact that most children won't know how to reach out for help — or even that they should. This is a crime that hinges on silence, shame and guilt. And that's why White and Milam are adamant that children never be told no one can ever touch them. They say that confuses young children who need help using the bathroom, and it can be dangerous when a child is bleeding and needs a rape exam.
Most importantly, however, few if any children can stop an adult or older child intent on hurting them. If they're made to believe they can, they will "own the assault," Milam says. They'll think they're the ones who allowed it to happen, and that they're going to get in trouble for it.
"I wish I could tell you that someday we'll prevent all sexual abuse, but that's not going to happen," says Milam. "Being safe isn't about not getting hurt. Being safe is about having a place to go and get help. What you can do is create environments or relationships with kids where they know it's not their fault. And it's always OK to go tell a trusted adult and get help."
---
COVID-19 Update: The connection between local and global issues–the Pulitzer Center's long standing mantra–has, sadly, never been more evident. We are uniquely positioned to serve the journalists, news media organizations, schools and universities we partner with by continuing to advance our core mission: enabling great journalism and education about underreported and systemic issues that resonate now–and continue to have relevance in times ahead. We believe that this is a moment for decisive action. Learn more about the steps we are taking.
RELATED INITIATIVES