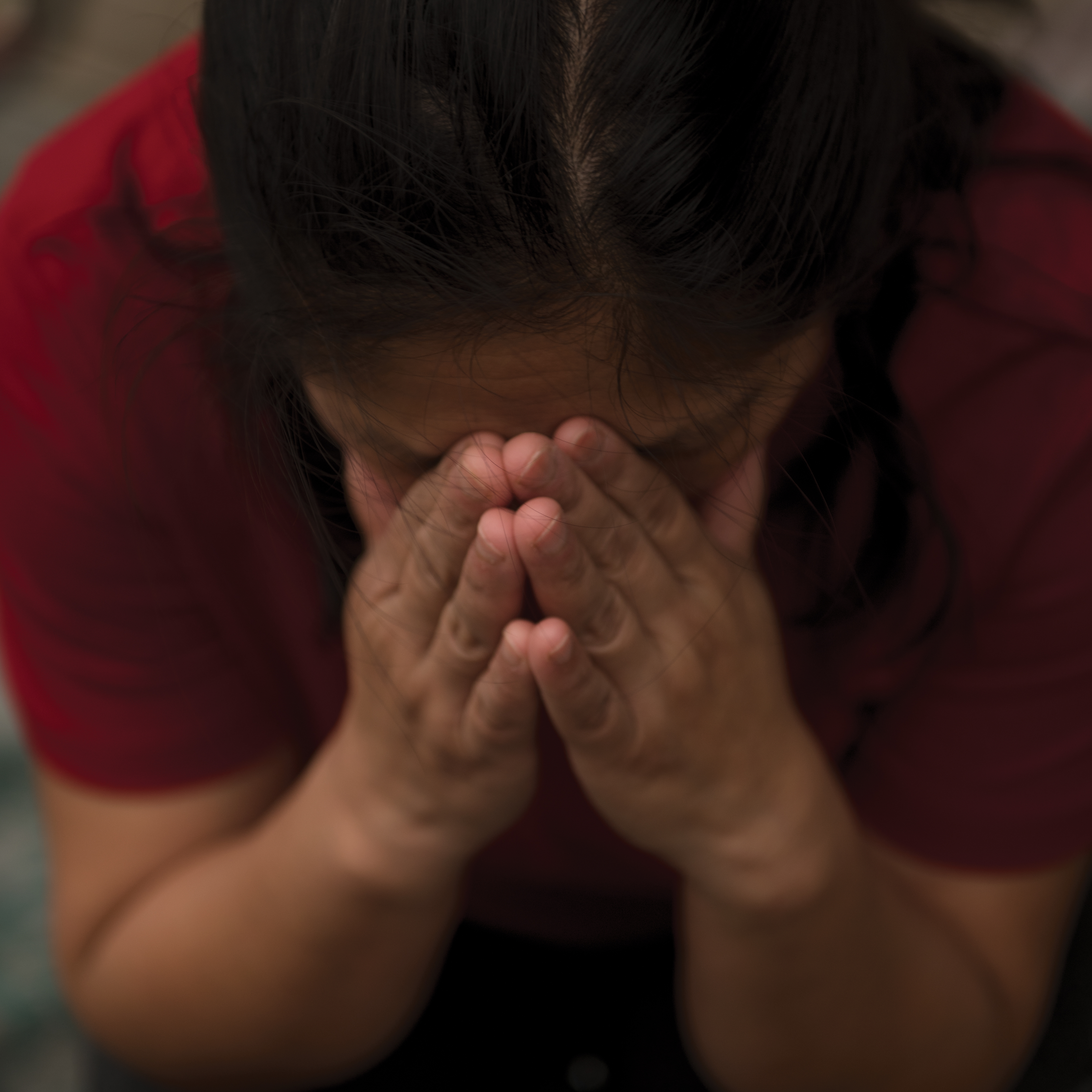 "No tengo ninguna herida física, pero heridas en el alma."
Translated to English: "I don't have physical injuries, they are in my soul."
These are the words of a 44-year-old Mexican transplant who has asked that the Scene refer to her as just Paty, in order to protect her identity. She is one of roughly 33,000 Nashville residents without legal status, and one of the pandemic's vulnerable survivors of domestic and sexual violence.
Native and foreign-born Latinx people in the U.S. have consistently low access to medical and psychological care, along with high unemployment and poverty rates — which means fewer financially independent women. Many are essential workers in low-paying industries.
Mary Held heads a master of social work program at the University of Tennessee's Nashville campus. She says Latinx immigrants already account for much of the country's "critical infrastructure" labor, in sectors such as agriculture, food service, manufacturing and construction. "Undocumented immigrants work in these jobs at a higher rate than either the general immigrant population or U.S.-born workers," she tells the Scene.
That also means that they are exposed to — and getting sick from — COVID-19 at exceptionally high rates. In Nashville, Latinx residents (documented and not) make up about 10 percent of the city's population, but 30 percent of all coronavirus cases. And that includes Paty, who is on the mend after a relatively mild case of COVID. She quarantined for two weeks in her bedroom and is thankful none of her sons has tested positive for the virus.
Paty left her partner in late 2019. She was already receiving therapy through the Metro Nashville Police Department's Family Intervention Program (FIP) when she lost her two cooking jobs last spring — both at restaurants that folded quickly when the pandemic hit. Though she has since landed a housekeeping job, she spent a couple of jobless months without enough distractions from the trauma of that recent relationship.
Miriam — we are referring to her by only her first name — ended her relationship in June. For her, even the pandemic couldn't outweigh all the anxiety and emotional abuse she was suffering from a "controlling, philandering husband with drug and alcohol problems."
Miriam is 28 and also a Mexican immigrant without legal status. When she called the police, she says, "I wasn't sure what would happen, what I was doing. I was afraid, but I think it was the best decision I could've made."
Like Paty, Miriam was surprised the officers didn't care about the couple's undocumented status. She was thrilled to discover that the FIP not only offers free therapy — in Spanish — but also helps in applying for a U visa (granted to victims of certain types of abuse, though she's been waiting months for a reply) and navigating the courts. Police not only granted Miriam an order of protection against her ex, but also gave her a choice: send her husband of 12 years to jail, or make him go to therapy.
She chose the latter, because incarceration would mean deportation.
"He is, after all, the father of my children," says Miriam, who gave birth to a baby boy in April. She says that her ex "is not a great father, but he's a good father to them. He treats them better than he treated me. Also, I needed the financial support."
He was ordered to pay the family's bills and rent.
Miriam and Paty both received counseling from Janisca Williams, FIP's only Spanish-language therapist for domestic violence victims. Paty reached the end of her sessions, but Miriam still talks to Williams once a week by phone. She says in-person appointments may be better for some things, but she likes not having to leave home, find transportation and get a sitter for her three children.
Despite the necessity and convenience of tele-therapy, last year's FIP caseload was significantly lower than 2019's, according to MNPD data: 2,545 clients in 2020 compared to 3,510 in 2019.
There are various reasons for that. Some victims are locked down with abusers, while others have no internet access or the privacy for such intimate conversations. Many won't leave abusive homes because the alternatives — going to live with a friend or relative, or in a shelter — are complicated and scary in a pandemic.
For undocumented victims, there is the additional fear that with help comes jail or deportation. Yet Williams says she has been busier than ever in the pandemic. Her waiting list is only growing, because the demand from Spanish-speaking clients is far too great for a single counselor to meet. (MNPD doesn't break down FIP data into demographics, but more than 3,000 people were placed on the program's counseling waiting list in 2020. The year before, there were 848.)
Williams offers therapy to 15 to 20 clients weekly, while also responding to crisis calls and police reports and doing community outreach. The latter includes educational webinars for churches and community groups and "masking up and going with police detectives to apartment complexes and areas where they get a lot of [domestic violence] calls, to give out pamphlets about our services."
Williams wasn't the only Nashville service provider to see a spike in Latinx clients last year. The Sexual Assault Center's three bilingual counselors worked with nearly 1,400 Latinx survivors or their family members in 2020 — 200 more than in the previous year.
Pam Crues is the head of Nashville's Sexual Assault Nurse Examiners. She doesn't have the demographic breakdown, but speaking anecdotally, she says she thinks they performed more forensic rape kits for Latinx patients in 2020 than ever before.
Williams attributes these "spikes" not to a surge in abuse, but in outreach and awareness. It helps that Nashville police haven't collaborated often with federal immigration authorities in recent years. Because domestic and sexual violence are among the most underreported crimes, advocates welcome higher numbers as a sign of improved legal and cultural norms, which long shamed or blamed victims. The same can be said for police, who in the U.S. have been taking the crimes seriously only for a few decades. And considering the fact that domestic violence can account for up to half of all emergency calls (MNPD responds to about 15,000 domestic incidents annually), police have nowhere near enough resources to investigate them all properly.
But Miriam doesn't see it that way. She says most Latina immigrants come from cultures steeped in machismo, "in which the woman has to do everything the man says and keep her head down."
"In Mexico," Miriam says, "the law isn't fair to women. In Mexico, police wouldn't help me."
Paty concurs. In her opinion, immigration status isn't the biggest barrier to seeking help, nor is language (though there's clearly a need for more Spanish-speaking therapists). She thinks many undocumented Latina women may not admit to themselves or others that they're being abused. She only recently found out that two friends also received counseling from Williams, though neither had ever shared their experiences.
In Paty's case, she had been with the father of her five sons for nearly two decades when they split in 2017. They reconciled two years later: "My sons said, 'Not again.' I thought my ex had changed, but my boys realized before I did that he hadn't."
Shortly thereafter, Paty says her partner was again "constantly telling me I was worthless, I'd never amount to anything, my children would all leave me." He tried to control aspects of her life, and when she had enough and tried to kick him out, he refused to leave. Paty called the police and got an order of protection, initially just for six months. "The first judge didn't believe he was a threat," she says.
A second judge extended the order to a year after her ex tried to break into her home. Paty installed security cameras, and until recently she was terrified every time there was a knock at the door, or when she was out alone.
Like Miriam, Paty is getting child support, though it's been spotty at best. She and her ex were due back in court in October, but like many hearings scheduled during the pandemic, it was delayed. That's fine, says Paty with a laugh. There are worse things than not having to see her ex for a little while longer.
Paty and Miriam have had to process a lot of residual fear and trauma. Yet when asked about the biggest challenges of the past year, neither mentions the virus, isolation or money. Instead, they talk excitedly, joyfully, about autoestima (self-esteem). To be given the support and tools to recognize their own self-worth is a precious discovery.
There are still plenty of bad days, says Miriam. But on the good days, "It's like being reborn."
---
COVID-19 Update: The connection between local and global issues–the Pulitzer Center's long standing mantra–has, sadly, never been more evident. We are uniquely positioned to serve the journalists, news media organizations, schools, and universities we partner with by continuing to advance our core mission: enabling great journalism and education about underreported and systemic issues that resonate now–and continue to have relevance in times ahead. We believe that this is a moment for decisive action. Learn more about the steps we are taking.
RELATED INITIATIVES