"We've now been negotiating for months, which makes it all the more unfortunate — I'm using a diplomatic word — that Iran would choose this moment, when we're negotiating, trying to get back into the deal, for them to escalate their violations."
If Robert Malley, the U.S. special envoy for Iran, was not so diplomatic during our recent interview at the State Department, perhaps he would have used coarser language to discuss Tehran's latest nuclear enrichment activity and its impact on American detainees whose fates rest on the side of international efforts to confine it.
While hostage negotiations are separate from the nuclear talks, a deal on one is unlikely without the other. Hostages' families had hoped for good news before Iran's Aug. 5 inauguration of a new ultraconservative president with limited experience overseas. But after six rounds, the talks are paused indefinitely, and Iran is steadily approaching what Malley calls the "tipping point," where its nuclear know-how will make it impossible to return to the terms brokered in 2015.
---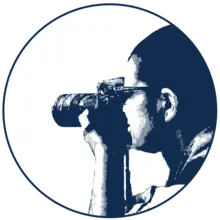 As a nonprofit journalism organization, we depend on your support to fund more than 170 reporting projects every year on critical global and local issues. Donate any amount today to become a Pulitzer Center Champion and receive exclusive benefits!
---
Malley's team has a formidable challenge, partly because the stakes are so high and because partisanship in the United States doesn't make it easy to design or ratify a deal.
Video: Robert Malley, U.S. special envoy for Iran
He knows the terrain well, having helped negotiate the nuclear agreement that Barack Obama oversaw, then Donald Trump abandoned three years later. This time, the stakes are more personal. Malley is fully aware that American detainees Siamak and Baquer Namazi, Emad Shargi and Morad Tahbaz remain in Iran; elsewhere, a good friend and former colleague at the International Crisis Group is now a hostage in China. But Malley told me the personal must be balanced with the political:
Many hostage advocates and even some members of Biden's own party want hostage recovery to be a precondition of any nuclear deal. When I asked Malley whether this would be the case, he deferred to the president. (The White House did not respond to a request for comment.)
Republicans hammered Obama for approving an intricate series of separate but related deals that saw Tehran comply with nuclear restrictions and free some, but not all, detained Americans.
They complained that Obama's actions proved Iran will trade in, and for, American detainees. That's often how things work if you want to recover Iranian-held hostages alive. Trump knew this, too; he traded two Iranians for two American detainees, and approved transactions freeing many other detained Americans around the world.
Keeping Iran from becoming a nuclear power is harder than negotiating a prisoner swap. Instead of giving Tehran cash to stop it from developing a nuclear weapon, Trump imposed punishing economic sanctions and authorized the killing of a top general in retaliation for attacks on U.S. interests in Iraq. That combination of carrots and sticks didn't work, either. Iran continues its proxy conflicts and has crept closer to building a bomb, which it denies pursuing.
If the process was simpler, it still wouldn't be easy politically.
Video: Robert O'Brien, former Trump national security adviser
Speaking to Post Opinions this month, Trump's former hostage envoy and national security adviser Robert O'Brien hinted at the opposition Biden would face if hostages are part of a nuclear deal resembling the Obama-era Joint Comprehensive Plan of Action, or JCPOA:
O'Brien knows how important freeing hostages is, but he still would not commit to supporting a nuclear deal, even one that made liberating Americans a precondition.
It's a sentiment found on Capitol Hill. A group of Republican senators has introduced a bill that would designate any future nuclear deal a treaty, requiring two-thirds of the Senate to ratify it. The Obama-era deal was a political commitment, not a treaty. When, or if, Tehran returns to negotiations, Biden will face fierce domestic opposition to a nuclear agreement, which could complicate hostage recovery efforts.
U.S. officials say efforts to free the Namazis, Shargi and Tahbaz will persist if the nuclear deal fizzles. As long as the two issues are separate yet related and U.S. parties remain polarized, the American captives — and their loved ones — will continue to suffer.
"It shouldn't be a partisan issue, but we live in a partisan age," a senior administration official told me. "Whatever concession or compromise we make will be criticized."
That's of little comfort to the hostages' families, who just want their loved ones home safe and alive.
RELATED ISSUES