Story

February 18, 2011
Obiang's Deceit: The Truth Behind Equatorial Guinea's Numbers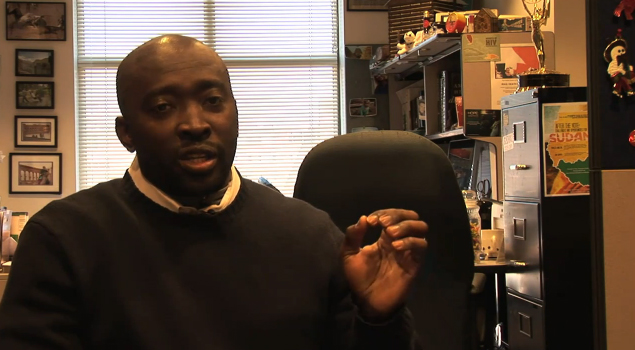 Robert Mugabe, the longtime ruler of Zimbabwe, and Teodoro Obiang, his lesser-known counterpart in Equatorial Guinea, have much in common.

Both have managed to keep an iron grip on power for a very long time—Mugabe since 1980 and Obiang since 1979.

Both have succeeded in wrecking the economies of potentially prosperous African nations. Mineral-rich and fertile Zimbabwe's per-capita GDP of $400 ranks third from the bottom of the 153 countries for which such data is available. The unemployment rate is 94 percent.

Equatorial Guinea, on the other hand, is sub-Saharan Africa's fourth largest oil producer. Its per-capita GDP is an impressive $37,900—tied with Belgium and just ahead of Ireland. But the vast majority of Equatorial Guinea's citizens live in extreme poverty. That is because virtually all of the nation's oil wealth disappears into the pockets of Obiang's family and their cronies.

A recent U.S. Senate report drew attention to an interesting statistic: Obiang's eldest son's spending on luxury items from 2004-2007 was nearly double the government's total outlay for education in 2005.

This kind of corruption is rife in both countries. Obiang's Equatorial Guinea ranked 168th out of 178 on Transparency International's corruption index, scoring a 1.9 out of a possible 10; Mugabe's Zimbabwe finished slightly higher in 134th place.

Both leaders have also compiled dreadful records on human rights.

The big difference between Mugabe and Obiang is that Mugabe has made clear he doesn't care what the rest of the world thinks of him. Obiang apparently does.

Last April, Obiang retained Democratic lobbyist and former Clinton Administration special counsel Lanny Davis for $1 million a year to help burnish his image. Davis, who has lobbied on behalf of other dictators, said he would help Obiang implement reforms. But Tutu Alicante, a U.S.-trained lawyer from Equatorial Guinea who founded EG Justice, a human rights and civil society group, told the Pulitzer Center that thus far he has seen only a "whitewash."

Another sign of Obiang's image-consciousness: In 2008, he kicked in $3 million to fund a UNESCO prize for scientific achievement that would carry his name. Alicante and other activists joined in protest, and last October UNESCO's executive board decided to indefinitely suspend the Obiang prize.

Last month, African leaders bestowed an unlikely honor on Obiang when they chose him for the largely ceremonial chairmanship of the African Union. Alicante hopes that the year-long appointment proves to be a blessing in disguise for rights activists by focusing the international media spotlight on a regime known for its heavy-handed censorship of the local press.

In 2010, Pulitzer Center's Summer Marion interviewed Tutu Alicante on Obiang's regime in Equatorial Guinea.

Alicante discusses the situation in Equatorial Guinea with the Pulitzer Center:



Video by Joey Kahn.