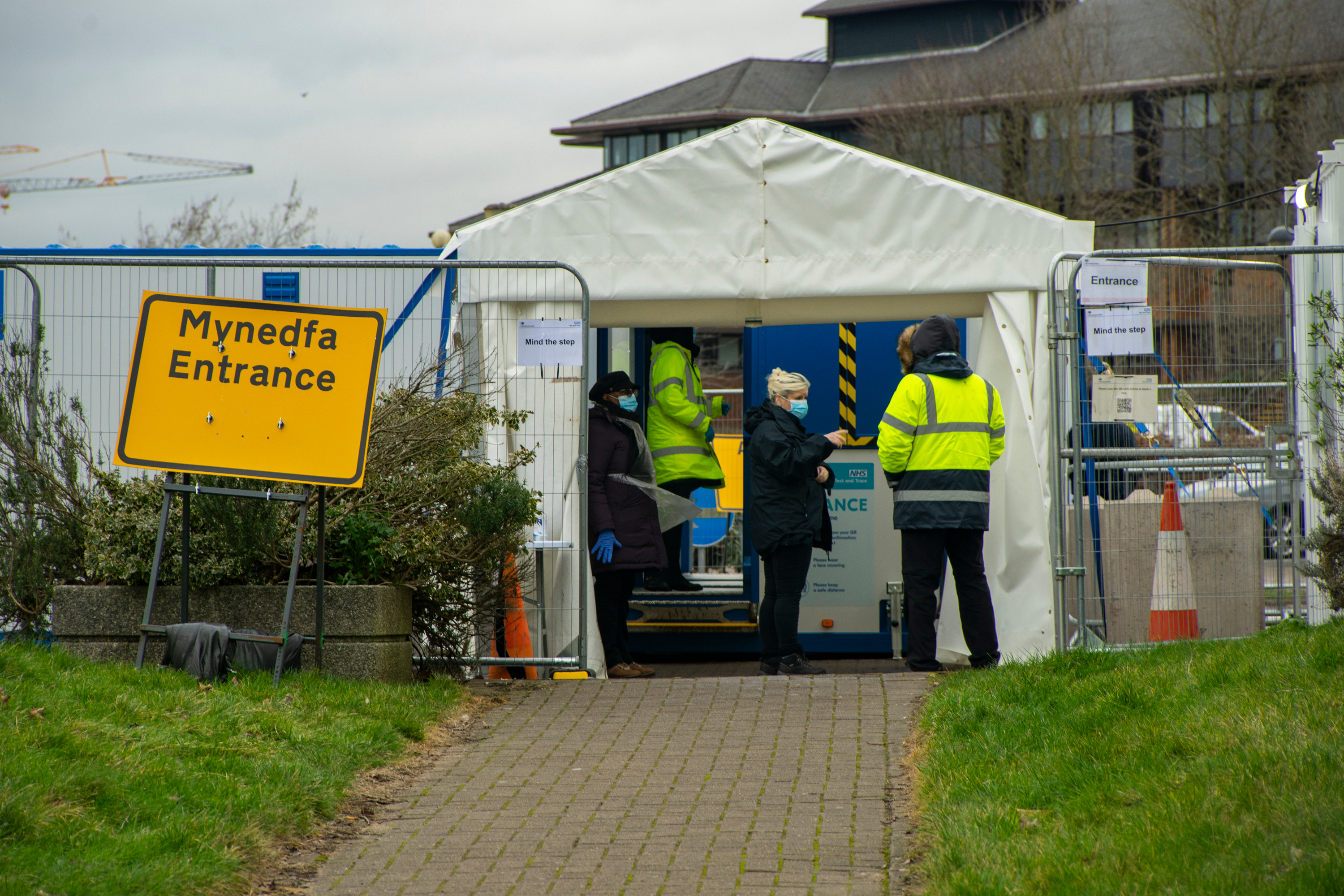 Science's COVID-19 reporting is supported by the Pulitzer Center and the Heising-Simons Foundation.
The small biotech firm Novavax, once considered a dark horse in the COVID-19 vaccine race, announced today that its candidate delivered high efficacy—89.3%—in a pivotal trial in the United Kingdom, where a new, highly transmissible variant of the pandemic coronavirus accounted for more than half of the cases in people in the trial.
"These are spectacular results," Clive Dix, chair of the UK Vaccine Taskforce, said about the results from the trial, which enrolled more than 15,000 people. "This is an incredible achievement that will ensure we can protect individuals in the U.K. and the rest of the world from this virus."
But interim results from a Novavax trial that ran separately in South Africa, in which a different, troubling variant of SARS-CoV-2 accounted for most infections, were sobering. Among 4160 participants who were not living with HIV, the efficacy was 60.1%. It dropped to 49.4% when an additional 240 HIV-infected participants were included.
The South African coronavirus variant, named B.1.351 (and sometimes referred to as 501Y.V2), has three mutations in an important region of the virus's spike protein. Recent test-tube studies have suggested that these mutations might allow the strain to escape the antibodies roused by vaccines. But today's results are the first evidence from human beings showing that it does so.
"Now we know that there is some loss in vaccine efficacy, down to around the 50%-60% level," says immunologist John Moore of Weill Cornell Medical College. "But that's NOT zero. And a year ago we would have settled for a 50%-60% effective vaccine."
Still, the South African trial has global implications. "The South Africa variant is a problem, and reducing its global spread is a priority," Moore says. "The more often it enters the USA, the more likely it is to expand." As if to make that point, today the South Africa variant was identified in the United States for the first time. It was found in two people in South Carolina with no travel history, indicating that it may already be spreading in the community.
The Novavax vaccine uses a distinct technology from other already-authorized COVID-19 vaccines. It harnesses insect cells to churn out full-length copies of the spike protein that studs the surface of  SARS-CoV-2 and enables  it to invade host cells. It is the first protein-based COVID-19 vaccine to report out results from a pivotal clinical trial. Like the COVID-19 vaccines authorized so far, it requires two doses. Another company, Janssen, is expected to announce results for a one-dose COVID-19 vaccine tomorrow.
Overall, vaccine experts praised the results of both Novavax trials. Novavax has effected "a remarkable accomplishment. We need as many successful vaccines as possible," says Luciana Borio, a vaccine expert who is a vice president at In-Q-Tel, a technology investment firm that invests in biosecurity and other national security technologies.
Andrew Ward, a structural biologist at Scripps Research who coauthored the foundational paper describing the structure of Novavax's vaccine, noted that compared to some other vaccines, "the cold chain requirements are much less stringent" for this vaccine, which requires only refrigeration at 2 to 8 degrees Celsius. "This is also great news for global vaccine efforts, particularly in third world and remote settings."
Novavax this month initiated an application for regulatory approval of its vaccine, called NVX-CoV2373, in the U.K. It has said that, including production at the Serum Institute of India, it can make 2 billion doses of vaccine this year. U.S. approval will depend on the results of a recently-launched 30,000 person trial in the U.S. and Mexico. That trial has accrued more than 16,000 participants in its first 30 days.
Although the efficacy in South Africa was far lower than the 95% seen with widely-authorized mRNA vaccines from Moderna and Pfizer/BioNTech, South African scientists found some good news, because the Novavax vaccine still has a degree of efficacy against the variant. "While there definitely is an impact [on how much protection it confers], it's perhaps not as bad as we all thought it might be," says Lynn Morris, who heads South Africa's National Institute for Communicable Diseases.
For the South Africa trial's interim analysis, in which 44 infections were recorded from last September through mid-January, 15 infections occurred among vaccinated participants and 29 infections among placebo recipients. Of the viruses sequenced, 25 of 27, or 92.6%, showed infection with the new B.1.351 variant.
Novavax says it's at work on developing a bivalent vaccine that would attack both the South Africa variant and others of concern. Shabir Madhi, the dean of the medical school at the University of the Witwatersrand and the South Africa trial's lead investigator, told reporters today that that work "might well come to fruition" within months.
South Africa has had an explosion of cases since November. The new data suggest that may be due in part to people who had COVID-19 earlier in the pandemic, recovered, and then became infected again with the new variant. That suggests the variant can do an end run around natural immunity, just as it did to some degree around the Novavax vaccine.
In the study's placebo group, 30% had been infected with SARS-CoV-2 before the study; those participants had the same rate of COVID-19 during the trial as those who had never been infected before. Madhi called those numbers "really concerning."  
"We would have expected a large percentage of the population to have developed immunity from that first exposure," he told reporters. "Unfortunately, past infection with the earlier variants of the virus in South Africa does not protect against COVID-19 illness. Whether they have some value in terms of protecting against severe disease or deaths remains an unknown."
The U.K. and South African studies were not large enough to assess the vaccine's impact on severe disease. However, all COVID-19 vaccine trials to date—whether they had 50% or 95% efficacy against mild disease—had at least 95% efficacy against severe disease.
Larger studies of the Novavax vaccine, such as one now ongoing in the United States, may reveal its impact on serious illness, says Madhi. "Based on experience with our respiratory vaccines, generally these vaccines work better against severe disease."
Until now, South Africa has not used any COVID-19 vaccine. Yesterday, the country gave emergency use approval for a COVID-19 vaccine made by AstraZeneca-Oxford. It plans to receive its first 1.5 million doses on Monday to start vaccinating healthcare workers.
Glenda Gray, the president and the CEO of the South African Medical Research Council, warns that B.1.351's impact on the Novavax vaccine may be a harbinger for other vaccines. "As the new variants start to circulate, we might see a diminishing vaccine effectiveness in other vaccines that are currently being rolled out at a global level," she says.
Says Madhi: "SARS-CoV-2 has taught us…to be humble and never to second-guess [the abilities of] the virus."
---
COVID-19 Update: The connection between local and global issues–the Pulitzer Center's long standing mantra–has, sadly, never been more evident. We are uniquely positioned to serve the journalists, news media organizations, schools, and universities we partner with by continuing to advance our core mission: enabling great journalism and education about underreported and systemic issues that resonate now–and continue to have relevance in times ahead. We believe that this is a moment for decisive action. Learn more about the steps we are taking.