Transgender persons in India constantly negotiate their identities with the spaces they grow up in, live in, or move through in search of a home within and outside. 
Bobby avoids leaving her room. Even on breezy days like the one we met in July this year. She had sent a neighbour to fetch me when I had got close to her house on the outskirts of a village in West Bengal's Paschim Bardhaman district.
---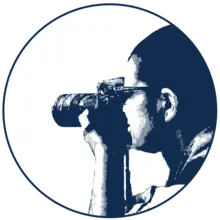 As a nonprofit journalism organization, we depend on your support to fund more than 170 reporting projects every year on critical global and local issues. Donate any amount today to become a Pulitzer Center Champion and receive exclusive benefits!
---
For Bobby, a trans woman in her mid-20s, going out means wearing a lie. Her room, with blue damp walls, is part of a house she shares with transgender friends and a heterosexual couple. "Whenever I go out, I have to dress up as a man to avoid harassment," she told me, seated on her bed, dressed in a striped T-shirt and a grey skirt embroidered with tiny white flowers. Her long hair, dyed brown, flows down her left shoulder. "But I don't feel comfortable in a masculine dress, which is why I stay here most of the time." 
Bobby earns her living by dancing to Bollywood and Bhojpuri songs at village fairs and private functions across West Bengal and Bihar. 
She moved to this village, which I will call Alsi, three years ago from the neighbouring town of Raniganj. There, she used to live in a lower-income neighbourhood where local goons would force their way into her home and demand that she serve them liquor and meat while they played cards and listened to music. "I was too scared to disobey them," she recalled. "I had to remain in their good books to survive." 
Neighbours and children often made fun of Bobby or insulted her for wearing clothes considered feminine. 
Although she feels safer in her room at Alsi, she still cannot call it home. "I want the freedom to move, to go out in whatever dress I want without anyone staring at me or calling me names," she said, when I asked what home means to her. "A home is also about family, about relations you love. I wonder if I will ever have that."
---
India has 487,803 transgender persons, according to the 2011 Census. A transgender person's gender identity or expressions differ from that of the sex they were assigned at birth. For many, finding safe housing is an excruciating experience, especially if they lack economic resources. Some leave or are forced out of their birth homes. They end up staying in public parks, under bridges, or in makeshift places offered by queer friends or queer support groups until they find a long-term shelter. Others move to traditional hijra communes, which, on some occasions, can become unsafe. 
Even trans persons who can afford decent housing are sometimes pushed to ghettos, away from accessible public transport, sanitation, tap water, healthcare and employment opportunities. Even here, they face constant harassment and surveillance by neighbours, landlords and the police. 
"We are forced to be constantly on the move because landlords and neighbours don't want us around. We often lose security deposits, but most importantly, we lose any sense of stability," said queer rights activist Pavel Sagolsem, an indigenous non-binary femme person, currently living in New Delhi. "Only when you have a fixed place to stay, can you have peace of mind and focus on other things like your career and relationships." (Non-binary people's experience of their gender identity and expressions fall outside traditional understandings of the male or female gender or their identity blends elements of both. People who identify as femme have a predominantly feminine gender presentation.) 
Unlike restrictive middle-class neighbourhoods, Sagolsem finds ghettos relatively more accommodative of trans persons because of the "inherent disruptiveness" in those areas. 
The Transgender Persons (Protection of Rights) Act, 2019, prohibits discrimination against transgender persons concerning their right to "reside, purchase, rent or otherwise occupy any property". Safe housing ranked top on the list of facilities that transgender people wanted the Indian government to provide, according to a 2016 study by the United Nations Development Programme (UNDP) and India's National AIDS Control Organization (NACO). Employment, healthcare, identity documents and financial security followed. The 2019 Act, and the Census of India, cover trans men, trans women, persons with intersex variations, gender queers and people having socio-cultural identities such as kinner, hijra, aravani and jogta. 
This story reflects the experiences of some transgender persons in accessing safe and affordable homes in India.
Hiding To Stay Safe
Alsi is Bobby's native village, where she grew up and went to school. She tried very hard to conform to so-called traditional male behaviours to escape bullying. "I was routinely harassed, which made me question my life," she recalled. Bobby even attempted suicide a couple of times.
Up to 31% of transgender persons in India die by suicide, and 50% attempt it at least once before their twentieth birthday, according to a 2016 study. The study noted that bullying, rejection by family and friends, violence, harassment by intimate partners, and social discrimination are some of the reasons, which could drive suicidal behaviour among transgender persons. 
When she was 15, Bobby's father died, and shortly after that, her mother and siblings moved to Chhattisgarh in central India. By then, Bobby had dropped out of school and had started working in a coal mine. Then, she found a job at a tailoring shop. Around that time, a dancer she knew asked her to join a group dance performance, which is how she became a professional dancer. 
Bobby told me that she longs to live with her mother and brother and play with her sister's children. "But that's not possible because of who I am," she said. Bobby's relatives and neighbours in Chhattisgarh don't know about her trans identity. And she prefers to avoid explaining it to them and doesn't want them to criticise her mother. Until recently, her mother had visited her regularly, but now, as she is getting older, the visits are becoming fewer. But Bobby is glad that she is able to support her mother and siblings by sending them some money every month. 
Bobby and I chatted the whole afternoon about her travel, dance performances and life over sweets, samosas and a soft drink. As I got ready to leave, Bobby offered to drop me at the local bus station. 
Tying her hair in a bun and covering it with a big baseball cap that said "Superman", Bobby asked, "How am I looking? Can someone tell?" Bobby had changed into a steel-grey full-sleeve T-shirt and a pair of jeans. "I need to be seen as a man to avoid trouble," she said, starting a Honda scooter she had borrowed from her neighbour. As we drove through the village market, Bobby kept asking me if she appeared masculine enough. 
At the bus station, she refused to have tea at one of the shops dotting the area before she left because she didn't "want to be out for long". 
The spaces transgender persons move through become safe or unsafe depending on who enters or exits the spaces. Those living with their parents and families sometimes have to hide from visitors.
Kabir Maan, a trans man in New Delhi, is undergoing hormone replacement therapy, which induces physical changes that align with a person's internal sense of gender identity. Maan has developed facial hair. But he wears a mask to cover it when he is in his neighbourhood.
Most of Maan's relatives and neighbours don't know about his transition. So whenever they come home, he leaves. "I have realised that my mother doesn't want to answer their questions [about me], and I don't want her and my siblings to feel embarrassed," Maan told me. "Can I then call this place a home? Can people like me ever be at home anywhere?"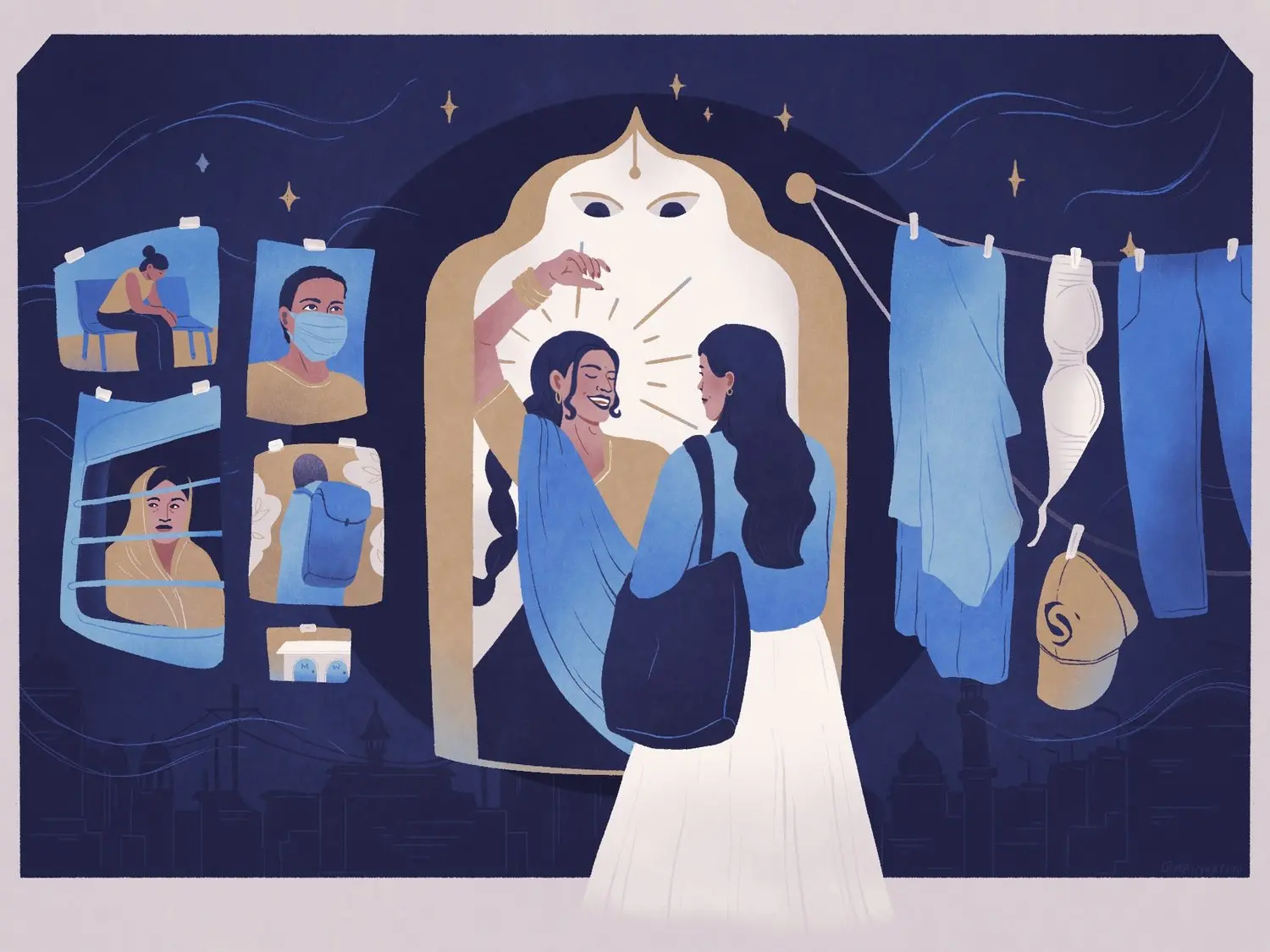 Homelessness and Familial Violence
Sometimes, transgender persons' birth homes become unsafe for them. Family members harass, evict or deny them their share of inherited property. When Rose, a trans woman, was 16, her elder brother told her to move out of their ancestral home in east Delhi to allow for renovations. "He just packed my bag and asked me to return when the house was redone," she said, adding that he didn't seem to care where she went. Although Rose was not out as a trans woman at the time, she used to perform at local fairs in traditionally feminine clothes, which her family didn't approve of. 
Her parents had pulled her out of school soon after she finished Class 5th, saying that they couldn't afford her education. "Once they realised that I was not a typical son, all attention went to my elder brother," said Rose, who is 32 now. Rose is not her real name; she picked it for this story to protect her identity. While the house was being renovated, her brother's family and mother too moved elsewhere, but Rose was left to fend for herself. 
Forced out of home at 16, she lived in a public park, starving and scared. "I could not sleep at night fearing for my life. Whenever a policeman appeared, I would hide behind bushes," she told me. Her boyfriend would bring her food, but she had lost her appetite. She cried all the time. After three days, a friend helped her move to the terrace of a house she rented out. One of the tenants found her a job as a cook. With her first salary, Rose managed to get a place on rent. 
Even after her ancestral home had been renovated, Rose was denied any right to it. Her brother told her that their father had willed the property to him. "I did not know how to fight for my right," said Rose, who decided to not pursue the matter. "I was too young and battling my own identity crisis while trying to survive." 
Like Rose, Alexa, who also picked her pseudonym for this story to protect her identity, was just 17 when her father and stepmother pushed her out of their home in a town in eastern Uttar Pradesh. Alexa is an intersex woman. (Intersex people are born with one or more innate sex characteristics including genitals, internal reproductive organs and chromosomes that fall outside of traditional conceptualisations of male and female bodies).  
Alexa's mother had died two years ago and her father had remarried. Her stepmother, she said, would often beat her and force her to do all the household chores. Calling her hijri (intersex), Alexa's stepmother would ask her father to throw her out of the house. Her relatives suggested to her parents that they should marry Alexa into a poor family to get rid of her. 
The abuse became worse when she asked her father for money to pursue a graduate degree. "My father got very angry. He beat me up and dragged me out of the house," recalled Alexa. "My stepmother threw my clothes out on the street and told me never to return." It was late in the night. A neighbour gave Alexa a travel bag to pack her clothes; she borrowed Rs 2,000 from a friend and left the same night for Jaipur. She had never been there but chose it because she had earlier heard someone refer to it as the "pink city" and it seemed far enough from her parental home. "That was my first flight of conviction," Alexa told me. 
With directions from strangers, Alexa found a neighbourhood that had lots of designer boutiques because she wanted to work in one. It was a generous vegetable vendor in the area who gave her shelter at his home in a slum. His family took care of her, found her a room to rent, and also found her a job as a cleaner at a boutique. Later, Alexa became an assistant to the boutique's designer and completed a graduate degree. 
LGBTQIA+ rights activists report that many families even deny identity documents and educational certificates to trans persons. "We have come across so many examples of families burning the identity cards and educational certificates of trans persons to prevent them from running away from home and to force them to conform to their idea of gender and sexuality," said Shreosi Ray, senior programme officer with the Kolkata-based non-profit Sappho for Equality, which supports lesbians, bisexual women and trans men. "Denial of these documents impacts a trans person's capacity to access safe rental housing."
Rentals and Denials
There is systematic discrimination against transgender persons looking for a rented home, said Ray and other LGBTQIA+ rights activists. They are charged higher rents and sometimes not provided legal rent agreements. 
In 2015, Dhananjay Chauhan and a couple of other trans women just could not find a place on rent in or around Chandigarh. They had to settle for a secluded house near a scrub forest with no water connection on the outskirts of a village. One night, a couple of boys started banging on their door, demanding sex. "We told them that we are not sex workers and refused to open the door. They threw stones at the house, broke the window panes, and urinated at the entrance before leaving," Chauhan sighed, recalling the horror. 
Yuvan, who is an intersex trans man, and his partner, a trans woman, were repeatedly denied rented accommodation in Mumbai. "They [landlords] said we will spoil the environment of the locality," Yuvan told me. "Those who agreed asked for a much higher rent, saying that if they allowed us to stay, it would bring down the market value of the house." Most trans persons I interviewed stated that homeowners saw them as sex workers and assumed that their property would be used for sex work. Yuvan did find an accommodation eventually, but he and his partner were repeatedly harassed by the men in the neighbourhood. 
The discrimination and harassment are worse for trans persons from marginalised communities. "We often see that Muslim trans persons switch to Hindu names to hide their religious identity, because otherwise, they would face even greater difficulty in finding a place on rent," said Saroj Giri, programme manager at Koshish, a nonprofit organisation working with homosexual men, trans women, and hijra communities in West Bengal. 
For Sagolsem, who comes from an indigenous community in north-eastern India's Manipur, ethnicity created greater vulnerabilities. "There are several social prejudices against people from the North East, who are seen as meat-eaters, heavy drinkers and sexually promiscuous by people in north India, which further restricts our options of finding a safe home there," said Sagolsem, who lives in New Delhi.
Discriminatory Housing Schemes
At Alsi, Bobby told me that transgender persons should be given preference in governmental welfare schemes, especially those concerning affordable housing. "Most trans persons don't have regular work. Many job opportunities are not available to us because of our identity," she said. "Today, I can't even afford a hormone replacement therapy, which will cost Rs 5,000 per month, because I have to think about the house rent first. But the therapy is so essential for my mental well-being." 
The debate on the need for government-sponsored accommodation for trans persons has been ongoing for the past few years, but there has been little change on the ground. In February 2022, the Telangana High Court asked the state government to consider providing apartments to transgender persons if they meet the criteria of the state's housing scheme for poor families. But the scheme continues to exclude most transgender persons. And nothing has come of the 2018 order of the Uttarakhand High Court to the state government to frame a housing scheme for transgender persons within six months. 
The 2016 UNDP-NACO study found that of the six government housing schemes, only two mention trans persons as beneficiaries, and even those were discriminatory. It quotes the experiences of a transgender applicant who was not allotted a plot in the central government's Pradhan Mantri Awas Yojana. A government officer later told the applicant that they were rejected because the office feared that the cis-heterosexual allottees would protest the allotment of a plot to a transgender person in the same area. 
Amidst the systemic discrimination, there is some good news as well. In September 2020, the district administration of Thoothukudi in Tamil Nadu set up a housing society with a dairy farm for about 85 trans persons. The farm supplies milk to a government-owned dairy cooperative. "This project is so important as it gives property rights and a livelihood option to trans persons," said Grace Banu, a trans rights activist, who spearheaded the project. "Other district administrations in the state have also asked me to help them replicate the model."
Unsheltered
"How can we get a gender dysphoria certificate from a doctor?" 
"Can a reconstructed vagina lubricate itself?" 
"For how long does one has to be on hormone replacement therapy while transitioning?"
Such questions and doubts reverberated through a big room with rainbows painted all over its walls on a muggy June day. About 20 trans persons sat in plastic chairs asking questions of a non-binary doctor who was visiting this shelter home for trans persons, Garima Greh. Run by a non-profit, Mitr Trust, in New Delhi, this Garima Greh is part of a network of such homes launched by the Ministry of Social Justice and Empowerment in November 2020. These shelter homes, only 12 so far, claim to offer a safe space to trans persons who are 18-years-old or above. They provide basic amenities such as food, medical care and counselling besides English-speaking, handicraft-making, computer and beauty courses. 
At Delhi's Garima Greh, which I have visited a couple of times, the residents are assertive and exuberant. "It's great to find people who have experiences similar to mine and there is no fear of discrimination," a resident who was abused by her father and brother in Punjab's Abohar town, told me. 
However, these Garima Greh don't allow transgender persons to stay for more than a year, during which time every resident is expected to acquire the skills to become self-dependent. This is not tenable, say some activists. "This is too little time to prepare a trans person coming from an abusive place to be financially independent," said Rudrani Chhetri, founder of Mitr Trust. "They have to undergo a lot of psychological counselling and deal with their identity issues before embarking on a new path." 
Sometimes, even these government-run homes are not spared the violence. On July 21, past midnight, police from Delhi and Uttar Pradesh barged inside Delhi's Garima Greh and forcefully picked up a trans man after his family in Uttar Pradesh filed a missing person report. The police had no official warrant to enter the premises and didn't take the trans man's consent before taking him away. The police team also physically assaulted other transgender residents when they protested. Later, the Ministry of Social Justice and Empowerment set up an inquiry into the incident, and Delhi's High Court pulled up the police team for "unlawfully" taking the adult trans man against his wishes. 
While Garima Greh specifically cater to transgender persons, most government-run traditional shelter homes are segregated along the gender binary, which makes these homes unsafe for transgender persons. Y is a queer woman who described her stay in a government-run women's shelter in Gujarat with her partner Z, a trans man, "as mental torture" in a 2019 report by the International Commission of Jurists. The shelter home staff forced Z to wear female clothes even though they were not comfortable doing so, and would often tell Y that "Z is not good, she smokes and she drinks". Both of them decided to leave the shelter after three months. 
Shelter homes for trans and queer persons are especially lacking in small-town India. Deboshree Bagchi, who runs Jalpaiguri Uttarayan, a nonprofit focused on gender and sexuality rights, in West Bengal's Jalpaiguri town, often gets calls from local police asking her to take in queer people who approach the police station seeking shelter or protection. There is no government-run shelter home for queer people in Jalpaiguri. "My home serves as a temporary shelter before they move to Kolkata or other bigger cities," said Bagchi.
No Place to Call Home
It was late afternoon in Alsi. Bobby was reclining in bed, watching her performance videos on her phone, and smiling at some of them. One of the videos she showed me was from someone's pre-wedding mehndi ceremony.
Dressed in a parrot green saree, with a golden blouse and a shimmering hip belt, Bobby was dancing to a Bollywood song from the 1980s, "Yeh galiyan, yeh chaubara yahan aana na dobara, ab hum toh bhaye pardesi, ki tera yahan koi nahin …(Don't return to these streets and this home, I am leaving and you will have no one left here)." The bitter-sweet song was of a bride talking about becoming a stranger in her parental home. 
Bobby paused for a moment. Forcing a smile, she said, "This is our life story. Having no place to call home."
RELATED ISSUES