Calls are mounting for tougher scrutiny of the collagen industry after a major new investigation revealed links between the ingredient in popular health supplements and vast deforestation and Indigenous land invasions in Brazil.
The investigation by The Bureau of Investigative Journalism, ITV News, the Guardian, and O Joio e O Trigo found multinational companies sourcing collagen from Brazilian cattle raised on farms responsible for 2,600 sq km of forest loss, according to data from the Center for Climate Crime Analysis. Some of this collagen can be traced all the way to Nestlé-owned Vital Proteins, a best-selling supplements brand championed by the actress Jennifer Aniston.
---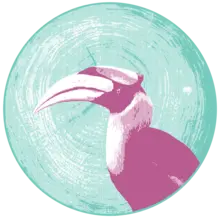 Whistleblowers and others in possession of sensitive information of public concern can now securely and confidentially share tips, documents, and data with the Pulitzer Center's Rainforest Investigations Network (RIN), its editors, and journalists.
---
Bovine collagen is a protein extracted from cattle hides that can be processed into a fine white powder that celebrities and influencers promote for its health benefits. As a so-called by-product of the cattle industry, collagen is not subject to the same traceability and responsible sourcing standards as other products linked to deforestation.
"No company in the cosmetics industry has any excuse for sourcing products from areas of illegal deforestation."

Chris Grayling, member of UK parliament
However, the cattle industry is responsible for 80% of tropical forest loss in Brazil and non-meat products can account for up to a quarter of meatpackers' incomes. Campaigners say by-products are a vital part of the business model.
Chris Grayling MP, co-chair of the all-party parliamentary group on global deforestation, told TBIJ: "No company in the cosmetics industry has any excuse for sourcing products from areas of illegal deforestation. I hope the new administration in Brazil will end the scourge of illegal deforestation." He added that international businesses have a duty to ensure they only buy from legal and sustainable sources.
Unlike beef, soy, palm oil and other commodities, collagen is not covered by recent legislation in the UK or forthcoming EU regulation designed to tackle deforestation.
Delara Burkhardt, a Member of the European Parliament (MEP) who worked on the EU deforestation law, told TBIJ that the findings "show that it would have been better to cover all cattle-derived products." She said the inclusion of by-products was blocked by conservative politicians, the European Commission and EU governments, and added that the omission "leaves big loopholes open for products that are proven to be linked to deforestation."
Anna Cavazzini, an MEP and vice-chair of the European Parliament's Brazil delegation, said it was "shocking to see again and again that consumption in the EU or in the US leads to deforestation in the Global South." This destroys "the green lung of the earth" as well as the homes of thousands of Indigenous people, she said. Looking beyond the EU legislation, other countries like the US "need to follow suit," she added.
The EU deforestation law comes into force in 2024, and will be reviewed the next year. For Burkhardt, that review offers an opportunity for the European Commission to "consider a product's role in making deforestation-linked cattle ranching profitable, even if they are only claimed to be by-products, such as collagen."
The Vital Proteins brand featured in the investigation is sold globally – including online on Amazon and in Holland & Barrett, Costco and Boots in the UK. The British Retail Consortium told TBIJ that "illegal deforestation is completely unacceptable" and their members are "working with suppliers to move to more sustainable sourcing by providing them with access to training and more information."
In response to the investigation, Vital Proteins' parent company, Nestlé, said that the allegations raised were not in line with its commitment to responsible sourcing and that it had contacted its supplier to investigate further. It added that it was taking steps to ensure its products are deforestation-free by 2025.
Vital Proteins moved to reassure its buyers about its sourcing and, in a letter seen by TBIJ, told them it would "end sourcing from the Amazon region effective immediately."
Glenn Hurowitz, the CEO and founder of the NGO Mighty Earth, expressed concern about JBS, Brazil's largest beef company, entering the collagen market. JBS, which TBIJ has previously investigated for deforestation in its supply chain, recently built a dedicated collagen plant to expand into the industry.
JBS told TBIJ that although there was deforestation on some of the farms identified by the investigation, its purchases from these were "fully compliant" with procurement and monitoring protocols, and that others had adhered to its standards.
"The fact that JBS's collagen is now under suspicion for links to deforestation should inject some urgency into the industry's efforts to protect forests and other ecosystems," Hurowitz told TBIJ. He called for more transparency in meatpackers' responses to evidence of deforestation: "The beef industry's sustainability efforts don't just need a little collagen, they need a full-on face lift."
---
Reporters: Elisângela Mendonça, Andrew Wasley and Fábio Zuker
Contributor: Center for Climate Crime Analysis
Filming and photography: Cícero Pedrosa Neto
Impact producer: Grace Murray
Environment editor: Robert Soutar
Global editor: James Ball
Editor: Meirion Jones
Production: Frankie Goodway
Fact checker: Meirion Jones
RELATED INITIATIVES