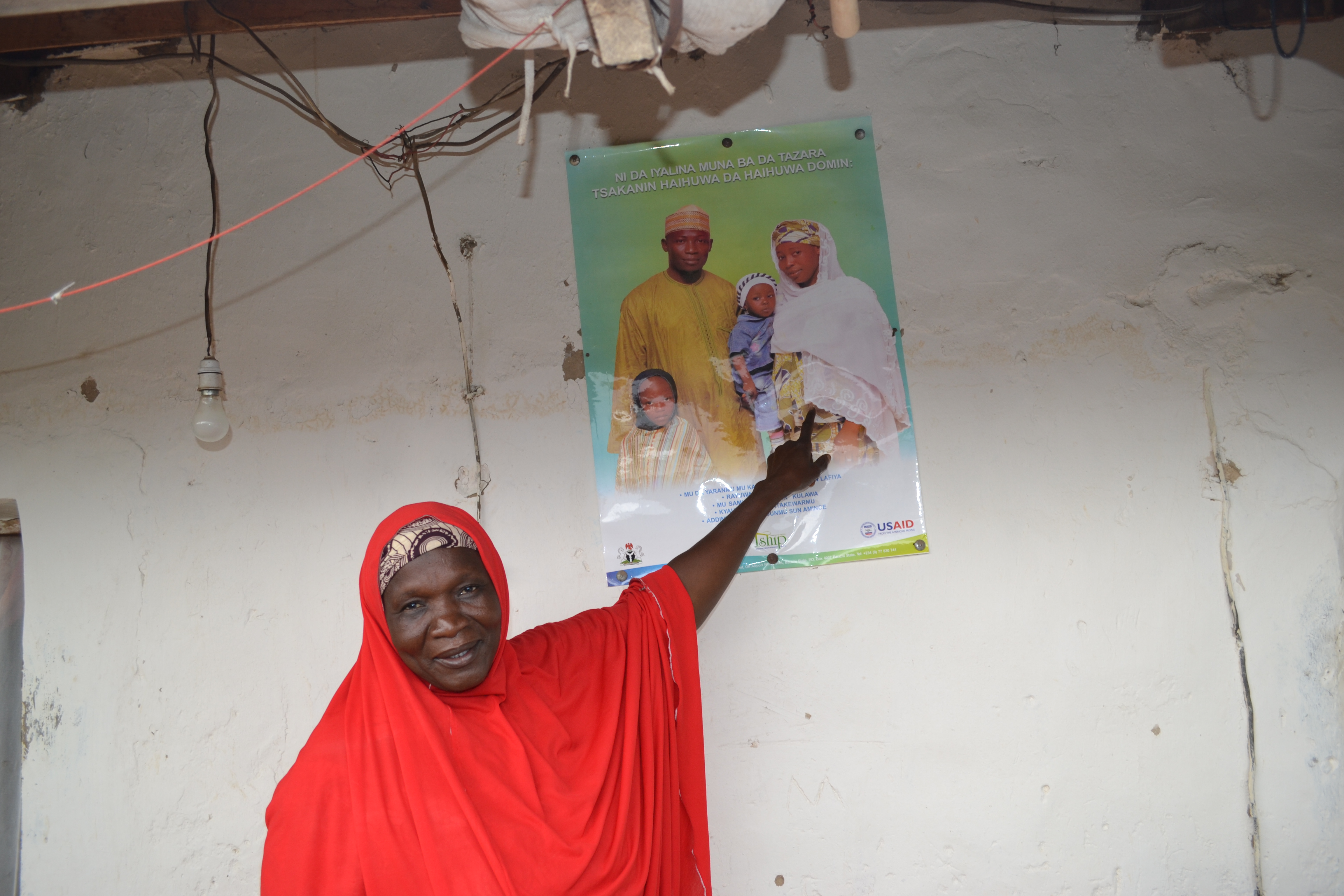 Foreign-funded development projects, backed by millions of dollars, make big promises. Pulitzer Center grantee Ameto Akpe tracks the impact of US maternal health interventions in Bauchi State and examines whether the results live up to donors' stated objectives.

Mama Mubarak, 50, a Traditional Birth Attendant (TBA) represents a major leap forward in the conservative, predominantly Muslim state of Bauchi, north-east Nigeria, where western medicine and health services have not yet been fully embraced.

According to the 2008 Nigeria Demographic and Health Survey (NDHS), over 80 percent of pregnant women in Bauchi State birth their babies at home alone or assisted by unskilled TBAs. This explains why this region, which records very high indices for unemployment, poverty and illiteracy, has the worst statistics of women that die during childbirth. The most recent statistics pegs Bauchi's population at a little over 5 million people spread over 20 local government areas with a total landmass of 45,837 square kilometers.

After receiving some training from health workers, Mama Mubarak, whose real name is Aisha Abubakar, now serves as a volunteer in her community, acting as a conduit through which the Primary Health Facility can reach the women in the area.

The Targeted States High Impact Project (TSHIP), a United States AID (USAID) flag-ship programme, that trains TBAs and co-opts them into an intense community mobilization scheme, relies on people like Abubakar to "advocate and mobilize the community for ante-natal meetings. They act as a link between the pregnant women, families and the community while providing important messages for healthy pregnancy cycle, and safe birth."

"The women in the community used to run away from us," says Julie Kwasba, chief nursing officer at the Yelwa Domiciliary Maternity Clinic, "Not so many pregnant women came for ante-natal care and many have died as they give birth at home. They bleed too much or their babies get infections. Now, the volunteers are well known people of the community. They go out there and mobilize the women to come to clinic. They help them understand what this is all about," she adds.

TSHIP, an $85 million, five-year programme launched in 2009, has an overall goal of increasing the use of high impact but low cost Maternal and Child Health (MCH) care interventions. It claims its approach is simple but strategic to ensuring results. Hospital records support this claim. In Yelwa, monthly ante-natal visits jumped from an average of 60 to 264 in a little over two years proving how community mobilization can make major contributions to increasing demand for health services.

In Bauchi, one of only two states in the country where TSHIP works, Maternal Mortality Ratios (MMR) in the region are very high at 1,732 per 100,000 live births, and thousands more develop serious birth complications like obstetric fistula. Meanwhile, the health care delivery system reflects the same shortfalls seen across Northern Nigeria; ill-equipped and poorly supervised personnel, degraded physical infrastructure and stock-outs on essential medical supplies. All of which is further complicated by cultural and religious beliefs that serve as the two main issues affecting demand for healthcare services.

So while there is measurable improvement in hospital births, several volunteers admit that most women still give birth at home and many die from excessive bleeding and other complications. The difference now is that the volunteers go round and document this and sometimes offer assistance.

"TSHIP launched a massive campaign for the use of Misoprostol and Chlorhexidine, both essential medicines in the management of post partum hemorrhage and cord care for babies respectively. This was our innovation, it was not being done. Community members are already being trained and the state government has placed an order for 75,000 doses of each drug. A dose of Misoprostol tabs cost less than N300 ($2) while Chlorhexidine gel costs about N100 (60 cents)," Habib Sadauki, TSHIP's Deputy Chief of Party, says.

While analysts say these interventions would most likely translate to reduced maternal and child mortality cases and be reflected by the time the ongoing NDH survey is completed at the end of the year. However, a lot still needs to be done to improve health facilities, deal with the dearth of skilled health workers and ensure allocation of resources for primary health care. All of these have added to the fears expressed by community members who worry about the future after TSHIP.

Sadauki, while admitting that not all the Project's targets have been currently met, says he is confident that expectations will be met by next year, noting that there was no need to worry about sustainability. "The system we have put in place is strategic, simple and inexpensive. Governments can afford it, even after TSHIP leaves. It's simple, just encourage the mothers to attend the clinic and improve the health facilities ensuring that mothers can access them," he explains.

While this may be considered an over simplification of issues, USAID's major assumption is that moving forward, the state and local government will allocate the resources needed to support key interventions and increase the long term sustainability of this strategy to deliver on Maternal and Child Health services, among others. However, an analysis of the Bauchi State's annual budgetary allocation and management makes this assumption risky because the state is heavily in debt and has, in the past year, never increased allocations to maternal and child health.

Community leaders also say they are not convinced that progress made will be sustained or built upon. They base their cynicism on a trend in Nigeria where projects or initiatives are often abandoned when new state governments are elected and by 2015, a new administration is expected to take over.

"We hope that things will be sustained but you know how these things are, we had seen it before. Even to the benches we have at the clinic, TSHIP provided. They renovated the clinic too. So we are partially worried about things because how far can our little contributions from the associations go when the project ends," says Aliyu Mamuda, a 44-year-old secretary of a Ward Development Committee (WDC).

WDCs are groups made up of representatives from existing village associations in the ward, and "serve as the supreme body for the functions of the health centre and other development activities carried out in the ward." For example, several health facilities though having benefited from great cosmetic upgrades courtesy of the Project had no medicines. "The WDCs address this shortage by 'taxing' members and creating a purse with which they purchase medicine to stock the facility. They also employ other means of resources advocacy which TSHIP taught us."

Although this means the people are taking charge of the situation, it is admittedly a flawed state of affairs because it means the communities are now taking the responsibilities of the authorities that should maintain the health centers and ensure a stock up on essential medicine.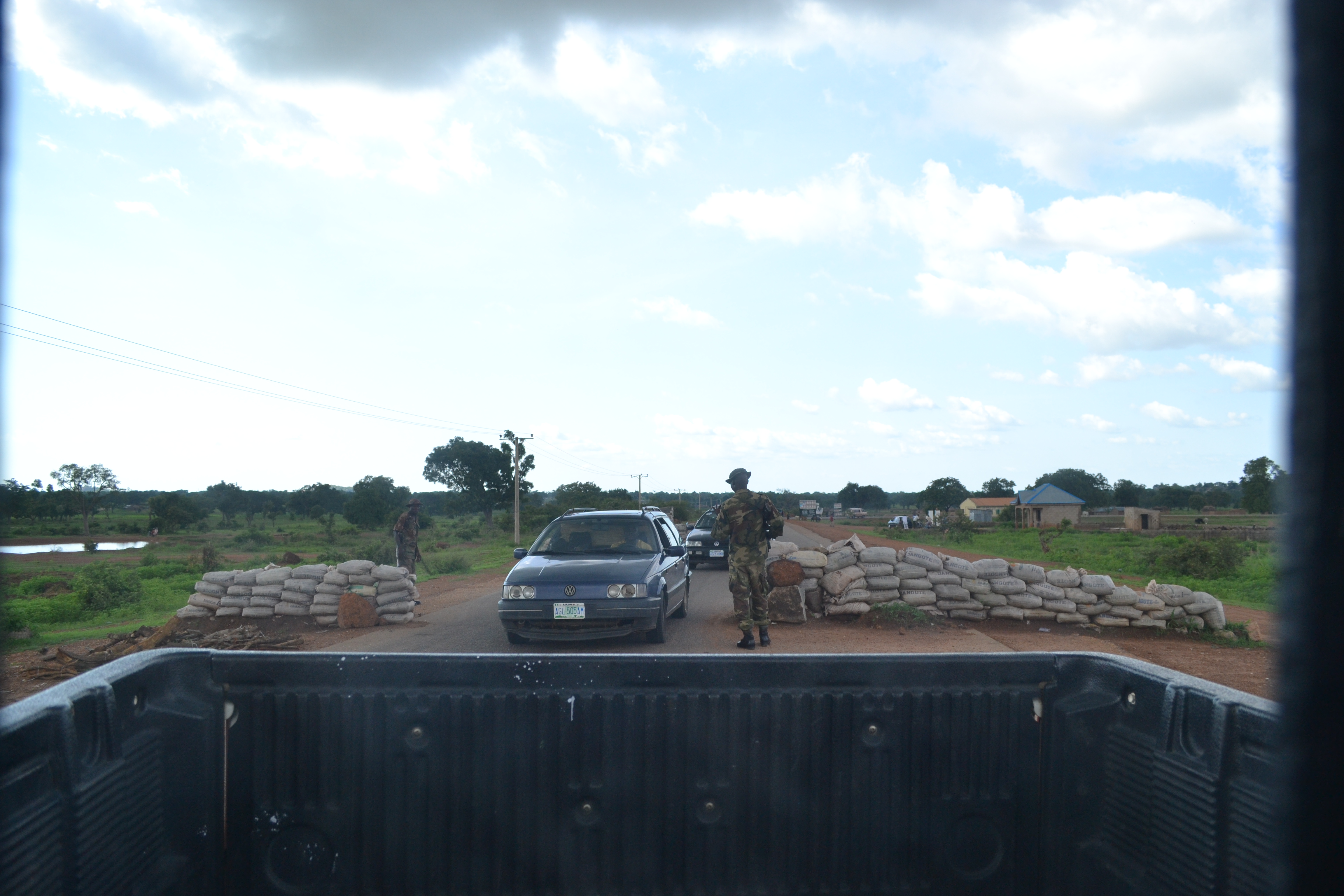 Nigerian journalist Ameto Akpe discusses her project Nigeria: U.S. Dollars and Dubious Results which...
Pulitzer Center grantee Ameto Akpe will discuss accountability, transparency and the management of...
RELATED ISSUES