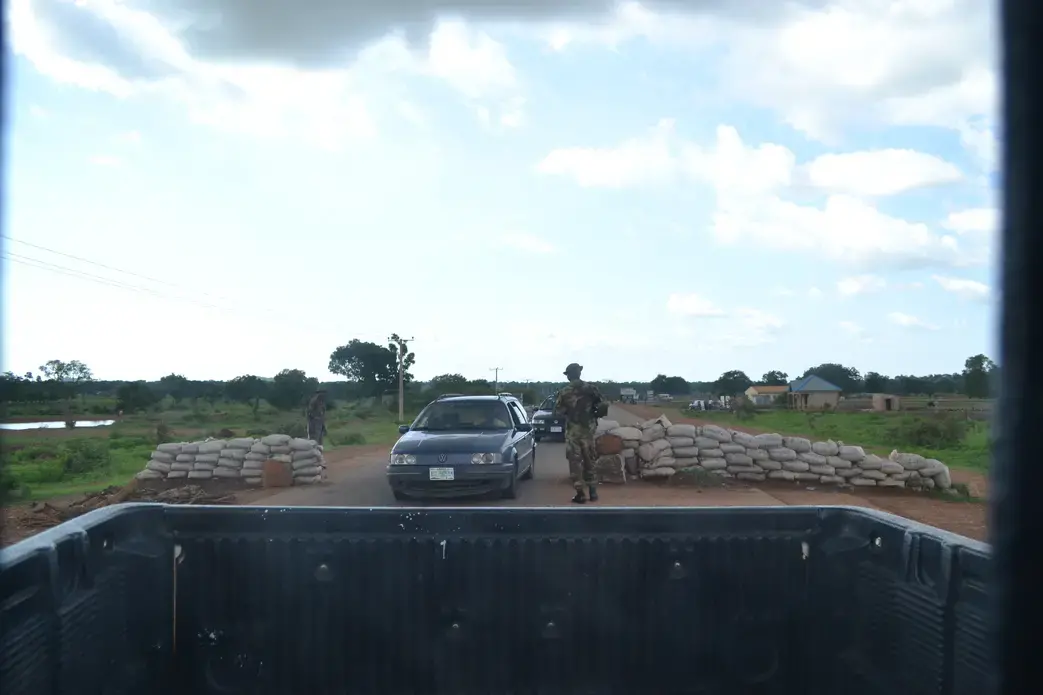 Military Personnel at one of several check points on a major high way that leads to Boko Haram hot spot in northeast Nigeria. Locals call it 'hayan Iraq' which means Iraq Road. Image by Ameto Akpe. Nigeria, 2013 .


Nigerian journalist Ameto Akpe discusses her project Nigeria: U.S. Dollars and Dubious Results which examines the concept of soft power, an important foreign policy tool that the American government often uses to get other nations to go along with its policy goals.

In Nigeria, the United States' soft power programs target Northern states with high poverty rates and high infant and maternal mortality rates. The past few years, however, have seen anti-American sentiments building in the region. Akpe, the Pulitzer Center's Persephone Miel fellow, examines the real impact of soft power in Nigeria.
RELATED ISSUES