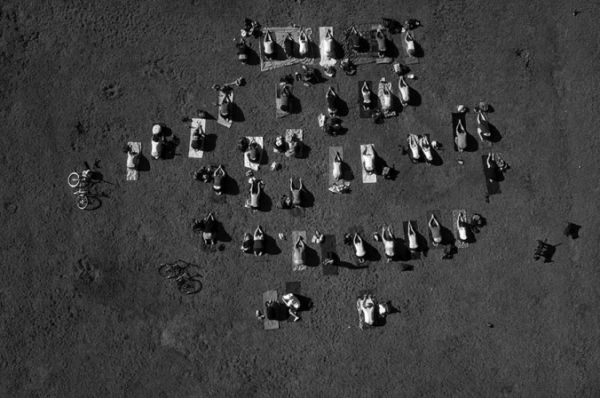 An art exhibit opening this week is providing a window to the atrocities of modern warfare from one hundred feet above. Blue Sky Days is part of a larger exhibition at The Southeastern Center for Contemporary Art, or SECCA.
WFDD's David Ford spoke to award-winning photographer Tomas van Houtryve, who uses drones to capture his images.
The project began by reading through countless drone strike reports, carried out over seven different countries around the world and documented by various human rights groups. Van Houtryve made a long list of drone attack situations that particularly moved him – many of which he found, to his surprise, residential, pedestrian, or civilian. Even though his exhibit is called Blue Sky Days, these aerial photos are entirely black-and-white.
Interview Highlights:
On what prompted the name Blue Sky Days:
That's because there was testimony of a drone strike victim, a 13-year-old child from Pakistan, and he watched a drone strike his grandmother and kill her. And then he was invited to Washington in October 2013, and he testified before congress, and he said, 'I no longer love blue sky days because the drones fly when the skies are blue.' So, for me this struck me on a basic level, you know, since the dawn of humanity kids have loved the blue sky. They look outside every morning and they run out if it's a blue sky day — that's a playful day, that's a joyful day. So, [it's] the idea that a military technology could have such a profound impact on something so fundamental to the human experience.
On "Wreath Laying," (seen above) – an image of two Marines captured by a camera suspended from a drone 100 feet or more directly above them:
If you're there at a certain time of day on a sunny day when their shadow is the same length of them – so this can be nine in the morning, or four or five in the afternoon – you have about the same length shadow as you are tall yourself and then everything you do is written on the ground, all your gestures are written on the ground. So I would try to shoot during that time of day so I could capture a little bit of humanity but projected on the ground and distorted as a shadow.
On how van Houtryve captures art combined with fear and dread:
I guess I don't have the viewer's point of view in mind when I'm making this work. Even when I'm looking at a sinister subject based on very difficult research talking about people being killed, and I'm looking at it in a new way, there's inside me an urge to make beautiful compositions to find poetry to find moments that I want to respond to in the same way that a painter has his canvass and his palette. If he's done many, many paintings, it almost becomes habit or instinct to certain gestures you know that will look pleasing visually to people. I've got those things baked into me after 16 years of photography so even when I'm doing this very sinister story, I'm looking for order and poetry and beauty, so there is this real crossroads of these two things coming together.
To listen to the entire interview by David Ford, visit WFDD's website here.
Pulitzer Center Executive Director, Jon Sawyer, talks about the launch of NewsArts here.
Blue Sky Days is part of an expansive SECCA exhibition called Dispatches. It presents artistic responses to the critical issues of today by 34 contemporary artists and photojournalists. Dispatches educational outreach is realized in partnership with the Pulitzer Center on Crisis Reporting, a non-profit journalism organization dedicated to raising awareness of under-reported global issues through direct support for journalism and educational outreach. The exhibit will remain on view through February 19.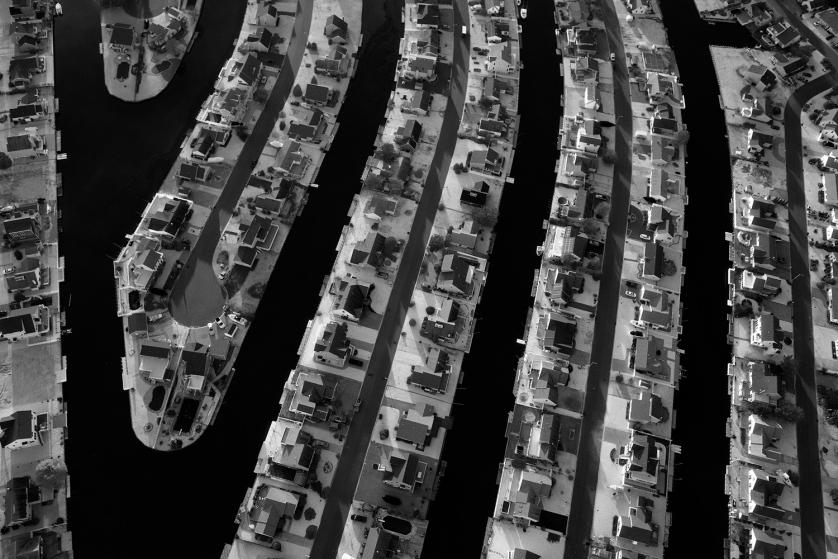 Tomas van Houtryve discusses "Blue Sky Days," his reporting project on the use of drones, in a film...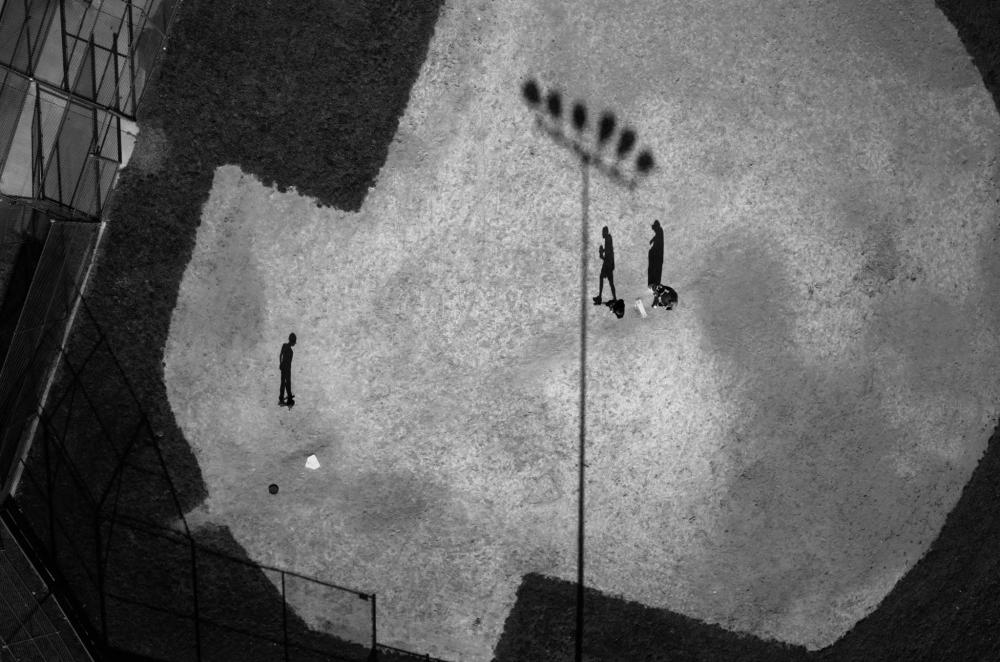 How is metadata used by drone operators to select who lives or dies? What does a trail of digital...