Illinois became the first state to ban the removal of books from school and public libraries this summer. But in Missouri, school officials are taking titles off the shelves now more than ever.
The actions from the neighboring states illustrate the increasing power of organized activists and politicians to implement broad legislation. In some cases, it takes only a lone, loud voice. In North Carolina, a single parent petitioning a new Republican-controlled school board was able to get a book removed. In Oregon, a school district pulled 36 books after two parents complained.  
Some states, including Illinois, have introduced or passed legislation to protect books. 
Illinois Gov. J.B. Pritzker, a Democrat, signed a bill in June prohibiting libraries statewide from removing books based on partisan or doctrinal beliefs. Pritzker's action was largely in response to the increased book-banning efforts nationwide, which make it easier for political groups to remove books from the shelves.
---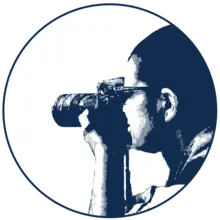 As a nonprofit journalism organization, we depend on your support to fund more than 170 reporting projects every year on critical global and local issues. Donate any amount today to become a Pulitzer Center Champion and receive exclusive benefits!
---
"While certain hypocritical governors are banning books written by L.G.B.T.Q. authors, but then claiming censorship when the media fact-checks them, we are showing the nation what it really looks like to stand up for liberty," Pritzker said at the bill-signing event.
Meanwhile, Missouri is headed in the opposite direction.
Missouri Secretary of State Jay Ashcroft, a Republican running for governor, enacted an administrative rule requiring public library employees to receive parental permission before giving children access to books and materials. The rule also requires libraries to publish their book selection process and the steps parents can take to challenge those choices. Additionally, if a library violates any provision of the rule, the state will rescind its funding. For some Missouri public libraries, that could result in the loss of 20 percent of its budget.
"It's terrifying," Otter Bowman, president of the Missouri Library Association, told NPR. "I could go home thinking, 'Oh my goodness, I just cost my library $160,000,' because that's the amount of state aid we would lose if we violated the rule."
Ashcroft "insists" that his new rule linking library funding and book selection is unlike the book banning policies sweeping the nation. 
According to PEN America, a literary advocacy organization tracking book bans nationwide, 32 states have challenged or banned over 4,000 books since June 2021. Yet, despite the drastic increase in book bans across the country, surveys suggest that the majority of American citizens oppose these censorship efforts. 
A survey conducted by the American Library Association in March 2022 revealed that over 70 percent of voters—both Democrats and Republicans—disapprove of the book banning efforts. The survey also found that 79 percent of voters believe public librarians select books with varying and representative viewpoints. Additionally, nearly 75 percent of public school parents "express a high degree of confidence in school librarians" when they select books for their children to read. 
Despite these findings, book bans continue to sweep through libraries nationwide, removing over 100 books each month.  
History of book banning in the United States
Legislation like Governor Pritzker's bill or rules similar to Ashcroft's administrative regulations may suggest that book censorship is a new challenge to the United States. However, book bans began with restrictions of anti-slavery materials in the nineteenth century. In 1873, Congress passed a law known as the Comstock Act, which prohibited possessing, selling or sending by mail "obscene" or "immoral" books, pamphlets or other materials. Since then, the most notable book bans occurred during the Cold War and in the early 1980s. 
In 1982, book censorship faced a turning point: the Supreme Court decision of Board of Education, Island Trees Union Free School District No. 26 v. Pico by Pico. Here, students brought suit in federal court after the school district's board began removing books it deemed "anti-American, anti-Christian, anti-Semitic, and just plain filthy." Ultimately, the Supreme Court ruled in favor of the students in a 5-4 decision, holding that although school boards aim to promote social values, those goals do not supersede First Amendment rights. Accordingly, librarians may not restrict access to books because they disapprove of their content. 
While the Supreme Court ruled against the book ban, its precedent has not ended book censorship in the United States. According to PEN America, the American Library Association has documented "over 11,300 book challenges since 1982." Beginning in the 2021-2022 school year, the country saw an "unprecedented" amount of book bans and faced a censorship movement unlike any it has faced before.
PEN America's Index of School Book Bans indicates that book censorship affected 1,648 "unique book titles" created by 1,261 different authors between July 2021 and June 2022. The majority of the 1,648 books banned during that time frame were fictional stories intended for young adult audiences. 
PEN America's index also recognizes a trend related to the subject matter of the banned books in the United States. According to the index, 41 percent of the banned titles possess LGBTQ+ themes and characters. Additionally, 40 percent of the stories banned have protagonists of color. The most banned titles from July 2021 to June 2022 include: Gender Queen: A Memoir, by Maia Kobabe; All Boys Aren't Blue, by George M. Johnson; and Out of Darkness, by Ashley Hope Pérez. 
The first half of the 2022-2023 academic year followed a similar trend to the year prior, according to PEN America's updated index. From July 2022 to December 2022, about 1,477 instances of book bans occurred in school and public libraries across the United States. These book bans not only targeted stories with LGBTQ+ themes and characters of color, but also censored themes of violence, health, grief, and sexual experiences. The range of topics banned most recently "illuminates" the movement's impact on a myriad of ideas, communities, and stories, according to PEN America. 
Texas and Florida led the nation in book bans in 2022, followed by Missouri. 
Missouri 
Of the 32 states implementing book bans, Missouri is one of the top five where "instances of book bans are most prevalent," according to PEN America; the others include Texas, Florida, Utah and South Carolina.
Between August 2022 and November 2022, Missouri banned 297 books in 11 different school districts. According to the Columbia Missourian, Wentzville School District has implemented the most book bans in the state. Other school districts include Webster Groves, Independence, Mehlville, Kirkwood, Ritenour, Lindbergh Schools, North Kansas City Schools, Willard Public Schools and Raytown Quality Schools. 
The surge in book censorship in libraries throughout Missouri followed the enactment of SB 775, a law criminalizing the act of providing "explicit sexual material" to students. Violation of the law is a class A misdemeanor, "punishable by a penalty of up to one year in jail and a $2000 fine." 
According to the law, "explicit sexual material" includes "pictorial, three-dimensional, or visual depiction" emphasizing sexual activities such as masturbation, sexual intercourse, genital stimulation, and sexual abuse. While visual depictions of such activities are prohibited by the law, written descriptions are still permitted. 
Additionally, SB 775 makes an exception for books with "artistic" or "anthropological" significance and that are utilized for educational purposes. However, the law has led to bans of works and adaptations of Leonardo da Vinci, Shakespeare and Mark Twain in the Wentzville School District. Even further, Wentzville banned an illustrated retelling of The Gettysburg Address under SB 775. 
Missouri state Sen. Rick Brattin, a Republican, is responsible for "spearheading" the initiative to incorporate the "explicit sexual material" ban into the larger bill. In his early proposals, Brattin presented a more restrictive law that prohibited the production of materials containing both visual and written descriptions of sexual acts. While Brattin unsuccessfully addressed written descriptions in SB 775, he anticipates targeting them in the next legislative session.
However, Brattin has not made much progress in creating more restrictive legislation since the American Civil Liberties Union of Missouri filed a lawsuit in the Circuit Court of Jackson County against the state. According to the ACLU, SB 775 is unconstitutional because it requires school librarians and staff to choose between students' First Amendment rights and the possibility of imprisonment and fines.
Additionally, in response to the enactment of SB 775, the Missouri Association of School Librarians issued a statement informing its members of how to proceed in light of the restrictive legislation. First, the letter reminds Missouri school librarians of the "selection and reconsideration of materials" policies. In an attached infographic, the Association outlines librarians' purpose, criteria, and selection processes to help defend against book challenges when they arise.
Second, the letter provides three possible actions librarians can take when faced with a book challenge. The Association encourages librarians to request the Association's Intellectual Freedom Committee to draft a letter to a school district's administrators and Board of Education. Additionally, librarians can seek assistance from the American Library Association's Office for Intellectual Freedom to find "reviews in support of challenged material." Finally, the group notes that librarians may request its executive council to draft a letter in support of the librarian or material banned.
Third, the Association's letter outlines additional ways librarians can stay informed about the procedures, policies, and difficulties of book challenges. Furthermore, it encourages librarians to stay connected and educated as book challenges continue to increase. 
"We understand the immense impact of facing a challenge and support our librarians to preserve intellectual freedom," the Missouri Association of School Librarians wrote. 
Illinois
Like Missouri Secretary of State Jay Ashcroft, Illinois Secretary of State Alexi Giannoulias has placed himself at the forefront of legislating book censorship within his respective state. However, unlike Ashcroft, Giannoulias' legislative target has been the book bans themselves. Rather than enacting policies that restrict students' access to literary materials, Giannoulias has expanded it. 
As the secretary of state and state librarian, Giannoulias has recognized the initiative, and what is now Governor Pritzker's importance of protecting the freedom of ideas and thought. As such, his legislative newly-signed bill "make[s] state grants to libraries contingent on their establishing a 'written policy prohibiting the practice of banning books,'" the AP reported. Once the law goes into effect on Jan. 1, 2024, the disbursement of the annual $61 million budget for Illinois libraries depends on the libraries' adoption of the American Library Association's Library Bill of Rights.
"We are not saying that every book should be in every single library," Giannoulias told AP News. "What this law does is it says, let's trust our experience and education of our librarians to decide what books should be in circulation." 
Giannoulias believes book censorship and freedom of ideas should not be a partisan issue. However, the stark contrast between the book-banning legislation from Missouri—a red state—and Illinois—a blue state—suggests otherwise.
RELATED ISSUES

Children and Youth

Governance