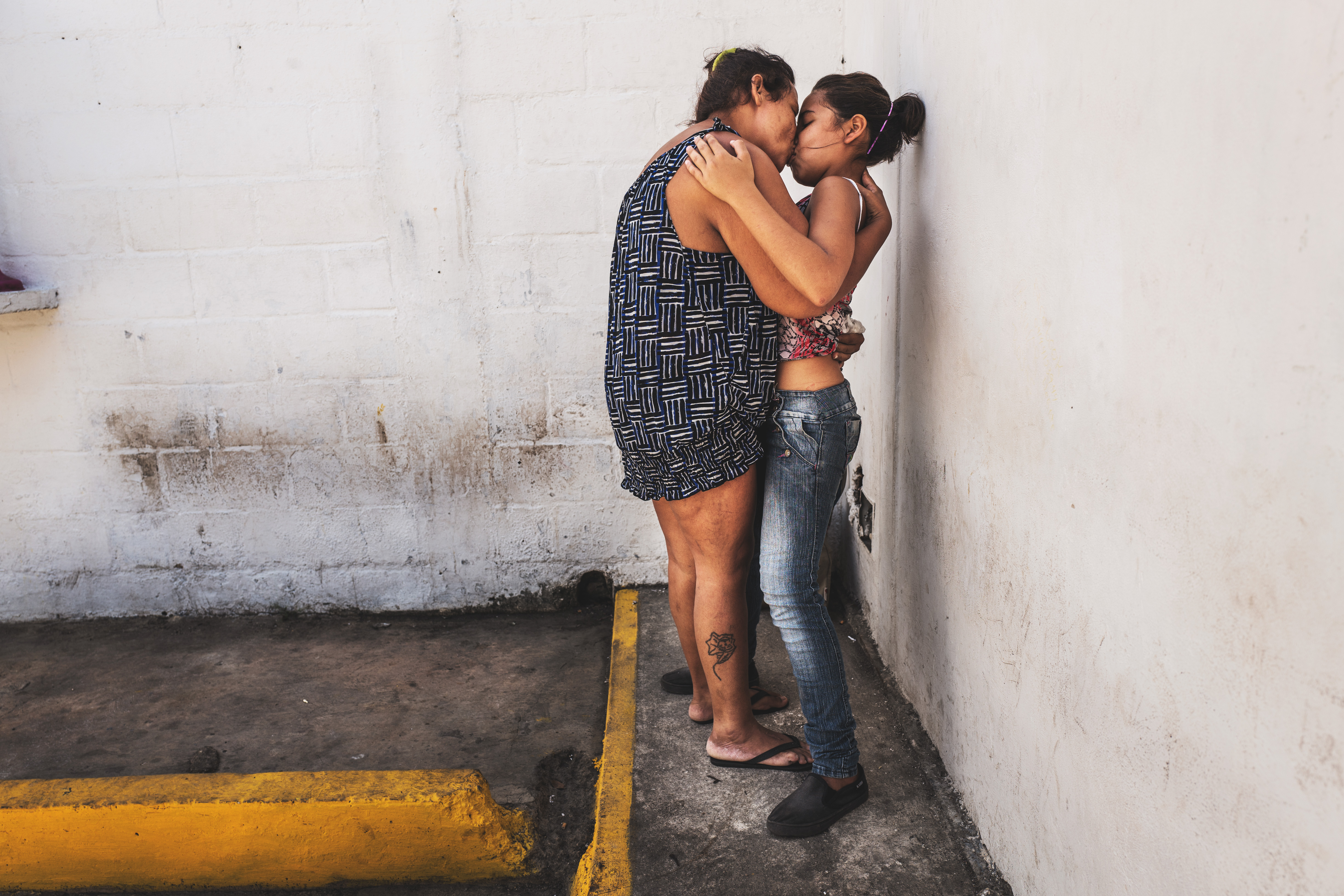 María languidly kisses her daughter, who has come to bring her food at the Valencia detention center, in the state of Carabobo, in the north of Venezuela. The 35-year-old inmate is awaiting trial for violent theft. Unpredictable and irascible, she scares the eight women who share her cell. On this day in March 2018, when her daughter goes through the gates, she runs and hugs her at length.
The teenager takes care of her mother with her brother. "Here, detainees awaiting trial are not given food, water, or medicine. Relatives are responsible for this," said Venezuelan Ana María Arévalo Gosen. Behind these walls where everything is lacking, we share, we exchange tablets for bread, a piece of clothing for a meal. The whole country is in crisis. "Finding food is difficult. But despite the journeys to the prison outside the city, the children have not abandoned their mother. The law prohibits preventive incarceration for more than 45 days. María has been there for six months.
To read the full story in French, click here.
María embrasse langoureusement sa fille, venue lui apporter des vivres au centre de détention de Valencia, dans l'état de Carabobo, au nord du Venezuela. La détenue de 35 ans attend d'être jugée pour vol avec violence. Imprévisible et irascible, elle fait peur aux huit femmes qui partagent sa cellule. En ce jour de mars 2018, quand sa fille passe les grilles, elle court et l'étreint longuement.
L'adolescente prend soin de sa mère avec son frère. « Ici, les détenus en attente de jugement ne reçoivent pas de nourriture, d'eau ou de médicaments. Ce sont les proches qui doivent s'en charger, » explique la Vénézuélienne Ana María Arévalo Gosen. Derrière ces murs où tout manque, on partage, on troque des cachets contre du pain, un vêtement contre un repas. Or c'est tout le pays qui est en crise. « Trouver à manger est difficile. Mais malgré les trajets vers la prison située hors de la ville, les enfants n'ont pas abandonné leur mère. » La loi interdit les incarcérations préventives de plus de 45 jours. María est là depuis six mois.
RELATED ISSUES

Criminal Justice

Women