Forest data that has been vague, outdated, and difficult to get is hampering conservation and sustainability. Experts offer solutions. (Part 1 of 2.)
---
Mangrove ecologist A. Aldrie Amir has a conundrum. He has been hearing Malaysian officials repeat for years that about 55% of the country is forested. Forest cover figures have seen little change in the last two decades, even as Malaysia's economy in terms of gross domestic product (GDP) doubled.
The steadfast forest cover baffles Aldrie, especially when news and NGOs report massive forest clearing. "Surely, (forest cover) can't be still the same, right?" Aldrie asks.
---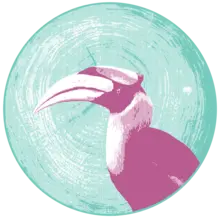 Whistleblowers and others in possession of sensitive information of public concern can now securely and confidentially share tips, documents, and data with the Pulitzer Center's Rainforest Investigations Network (RIN), its editors, and journalists.
---
Image courtesy of Macaranga.
Well, it can, if only because what the Malaysian government reports as 'forest cover' is not necessarily the blanket of trees Aldrie says it is. And that is just the least surprising part of Malaysia's forest data – a world of contradicting forest areas, locations, and status. It is a multiverse.
In this two-part series, Macaranga identifies gaps in Peninsular Malaysia forest data for the years 2002—2021. We focused on Peninsular Malaysia as East Malaysia has a different forestry governance. We spoke with over 20 sources who shared their concerns with us and suggested solutions.
Source materials for this series are attached at the end of this article.
What is a forest? Depends.
In Peninsular Malaysia, state forestry departments and the federal Forestry Department Peninsular Malaysia manage forests. They define 'forest' based on its legal land-use. A forest could be cut to the stump and still count as forest cover if its land-use status remains 'forest'.
Going by this definition, the Forestry Department shows that between 2002—2021, Peninsular Malaysia had about 133,000 ha of forest. Forest cover slipped 0.9% to 43.47%. That makes it a feat of forest conservation juxtaposed against a growing economy. (These statistics include forest and wildlife reserves, state parks, and state land forests allocated to be developed; it excludes land owned by private entities.)
But if Aldrie insists that a forest cut is a forest gone, he could check satellite images. There, a more alarming picture of forest loss emerges.
Image courtesy of Macaranga.
Satellites detected 6-times the forest loss
Satellites detect changes on Earth's surface. Some of the most widely used satellite analyses on forests come from Global Forest Watch, which uses data from the Global Land Analysis and Discovery (GLAD) laboratory at the University of Maryland, USA.
The GLAD team found that between 2002—2021, Peninsular Malaysia lost 790,224 ha of mature forests. (Mature forests are forests that had not been cleared in recent history. ) 
That is 657,024 ha more forest loss than the land-use accounting of the Forestry Department.
As expected, different definitions lead to different estimates of forest cover. Still, the difference between satellite data and land-use data is so big, it raises questions. Satellite data shows that Peninsular Malaysia has lost forest area larger than Negeri Sembilan since 2002, and this loss is not recorded in government forest data.
Part of the forest loss could be due to natural disturbance and illegal logging. But the majority likely comprised approved projects that cut forests on land whose status remains 'forest use'. For example, more than 300,000 ha of forest plantations have been approved inside reserves since 2002. These clear forests.
The forestry departments in Johor, Pahang, Kedah, Perak and Kelantan did not answer Macaranga's questions about this. Neither did the federal government or the state governments.
Image courtesy of Macaranga.
---
How satellites measure forest loss

Every day, hundreds of satellites take snapshots of Earth. From above, a patch of healthy tropical forest looks lush with a complex, uneven canopy. It would reflect light very differently from bare land or a uniform plantation.

Scientists train computers to use such differences and scan satellite images to identify mature forests. A well-trained computer could tell accurately where and when mature forests turn into something else.

The GLAD team uses images from the Landsat satellites and trains computers to detect forest loss in each image pixel. Every pixel covers an area of 30 metres by 30 metres on the ground.

They produced a map of mature forests in Peninsular Malaysia for 2001. This satellite-derived map had 7.2% less forest area than the map printed by the Forestry Department.

The smaller forest area in the satellite map was partially because the analyses had excluded sites that had large-scale clearing. For example, the Kemasul forest reserve which has been turned into Acacia plantations since the 1980s than the map printed by the Forestry Department.

The GLAD team then uses their 2001 map as a baseline to track forest loss in subsequent years. Their technique checks every pixel in an image. When a forest pixel has lost more than 50% of its canopy, it is tagged as forest loss.
---
As expected, different definitions lead to different estimates of forest cover. Still, the difference between satellite data and land-use data is so big, it raises questions. Satellite data shows that Peninsular Malaysia has lost forest area larger than Negeri Sembilan since 2002, and this loss is not recorded in government forest data.
Part of the forest loss could be due to natural disturbance and illegal logging. But the majority likely comprised approved projects that cut forests on land whose status remains 'forest use'. For example, more than 300,000 ha of forest plantations have been approved inside reserves since 2002. These clear forests.
The forestry departments in Johor, Pahang, Kedah, Perak and Kelantan did not answer Macaranga's questions about this. Neither did the federal government or the state governments.
When forests are cleared but the site's land-use status remains 'forest'
Visit Macaranga's interactive explainer here.
Aldrie has seen big gaps in nationwide forest data. For example, mangrove area estimates for Malaysia differ by up to 34%  between government  and independent  sources.
But even on a local scale, "it's not easy for us to get (forest) information," says Aldrie. He recalls stumbling upon shrimp farms in mangroves outside of his research site. "I didn't know if they were legal (because) I didn't know where the borders of the reserves are."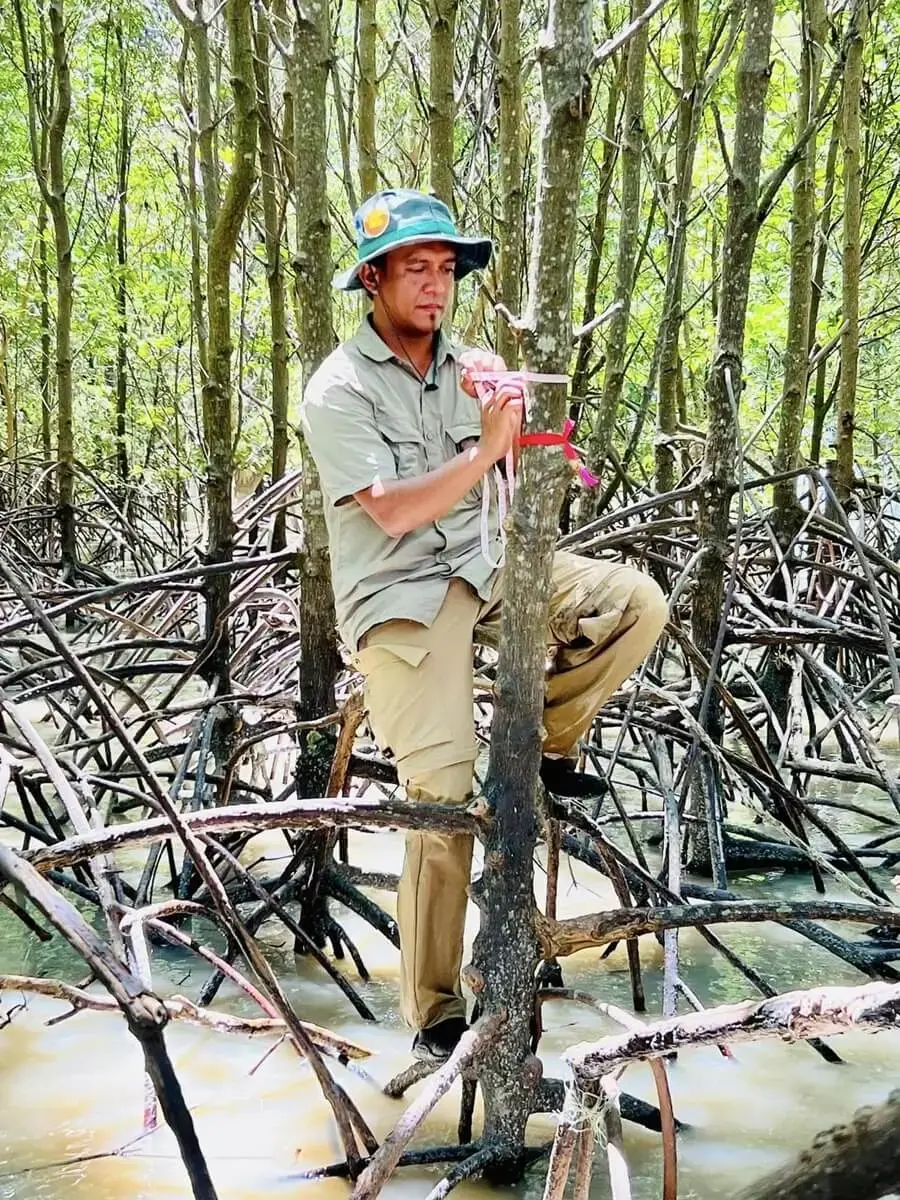 Outdated maps mislead
What Aldrie would like to have is a public online map of forest reserves. Maps are essential for anybody who works on and uses forests.
But the Forestry Department has repeatedly denied or ignored Macaranga's requests for digital maps of forest reserves. "It's confidential," said one officer. They pointed us to maps printed in the Forestry Department's annual reports. But these are too crude for investigation and – worse – often wrong as they do not reflect gazetted changes in forest reserves.














Forest reserves but not gazetted
Another point of confusion is that Forestry Department statistics diverge greatly from those in state gazettes. 
State governments have the sole authority to add or remove forest reserves. According to the National Forestry Act, such changes must be published in a gazette and take effect only on the date indicated in the notice.
Therefore, state gazettes are the authoritative record on forest reserves. To get at forest reserve changes recorded in the gazettes, Macaranga combed through the database for notices that invoked the National Forestry Act.
In 2002—2021, state gazettes showed a net decrease of 6,948 ha of forest reserves in Peninsular Malaysia. But Forestry Department numbers showed a net increase of 190,004 ha.
The latter appears to have counted 196,952 ha of land more as "gazetted" forest reserves.
Image courtesy of Macaranga.
Implications
This forest data multiverse complicates matters for many stakeholders. Flaws in national datasets may "force many to distrust these and rely on more open-source data," says Dzaeman Dzulkifli, who heads the reforestation outfit TRCRC. 
Other stakeholders say bad forest data hampers efforts to meet sustainability commitments, bolster timber trade, protect wildlife, and manage floods.
Gazette concerns
Hafiz Nasarudin, the president of environmental NGO KUASA, was surprised by the "excessive gap" in gazetted forest reserve area. He wonders if it reflects "the forest department's lack of transparency".
It does not, says Siti Syaliza Mustapha, CEO of the Malaysian Timber Certification Council (MTCC). She suggests that the gap arises from discrepancies between government agencies on land matters. "The Forestry Department only manages forest reserves," says Siti. "They don't have the power to protect (them) against conversion."
Forest consultant Lim Teckwyn concurs. He recalls the case of a district forestry officer who was not informed of an excision in his area. Confusion grows when state governments "backdate" gazette notices or maintain that "a gazette notification is only for formality", says Lim. He argues that such actions undermine accountability and transparency. 
(Note: Lim is challenging the Selangor government's 2022 decision to excise the Bukit Cherakah forest reserve.)
Image courtesy of Macaranga.
Banks' decision-making
The lack of free and reliable forest data also obstructs some banks from doing due diligence.
"We want to make sure that the money we give out isn't used for 'bad stuff' or companies 'doing bad stuff', " says one local bank officer who requests anonymity. "We would look at what they are bulldozing. If there were proper forest maps, then we can easily say this is not good. But we don't [have those maps]."
Another local bank officer tells Macaranga that forest data needs to be reliable, credible, and free. That would "encourage more banks to use the data and clients can't run [to get loans from] another bank [who only has] less accurate data."
Global commitments
Inaccurate forest datasets would also impact Malaysia's carbon emission reports to the United Nations. "The question is how far off this figure is," says climate change specialist Renard Siew. He says the situation underlines the need for independent third parties to cross-check forest datasets. "But who should play this role?"
Forest and climate consultant Gary Theseira feels that the official forest statistics "are not that far" from the truth. However, he adds that "unless there is concerted effort to update data, it's going to be hard to decrease uncertainty."
Theseira was the deputy undersecretary of the Ministry of Natural Resources and Environment from 2010—2018. He suggests that data integrity watchdogs could include certification bodies, media, and NGOs.
But navigating a data multiverse requires third-party monitors to apply extraordinary effort and scrutiny. Even then, gaps could be overlooked.
Timber certification
One of the biggest implications of inaccurate data is on timber certification. Private certification bodies audit state forestry departments and assess if they qualify for the Malaysian Timber Certification Scheme (MTCS). The MTCS is endorsed by PEFC, a global certificate of legal and sustainable forestry and timber supply. 
In 2016, MTCS auditors suspended its certificate of the Kelantan forestry department for excessive conversion of forest reserves. But they appear to have missed potential major breaches in Pahang. The breaches include converting natural forests into plantations.
Macaranga described our findings to SIRIM QAS International Sdn Bhd, the certification body that issued MTCS certificates to the Pahang forestry department. They responded that they have had no problem getting updated forest data from the Pahang authorities, and that their audits do not agree with Macaranga's findings.




















Any chip on the reputation of MTCS would "definitely be damaging" for the local timber industry, says Chua Song Fong, president of the Timber Exporters' Association Malaysia. Without credible certification granting market access to many lucrative, developed nations, Malaysian timber traders would be forced into smaller markets. 
Chua and his peers use Forestry Department data to assess future timber supply and guide business planning. He wants forest reserves to stay. They sometimes question the forest data, "but we find it tough to verify. Our energy is spent on [ensuring the business is] surviving." 
LK Tan, who manages timber sales in Kedah, is alarmed at Macaranga's findings that the forest reserves in the gazettes are smaller than the Forestry Department data. He thinks that it might mean less natural forests for selective logging, which would further strain supply. An indication of this is that state governments have been reducing logging quotas since 2018. 
---
European Union's response to Macaranga's findings

The European Union is preparing new regulations to ban a list of products if they involve deforestation. When asked how Macaranga's findings would affect the incoming regulations, the Delegation of the European Union to Malaysia replied:

"The EU Regulation on deforestation and forest degradation relies on the FAO definition of forests, based on physical characteristics of the land that can be checked via satellite images. The implementation of this new law will not depend on data reported by Malaysia. It will rely on geolocation data of the producing farms or plantations collected by EU operators and on widely available satellite images. The latter will be used to monitor whether the relevant farms or plantations have been built on land deforested after 2020, in which case the commodities will not be allowed to enter the EU market." (emphasis by source)
---
Wildlife conservation
When forest statistics include monoculture plantations and mines, it raises questions on how much forest remains to support wildlife and secure water supply.
Forest ecologist Badrul Azhar Md Sharif is taken aback that oil palm and exotic tree plantations are approved inside forest reserves. "This should not be allowed in the first place" because such plantations are "inhospitable to most of native wildlife species".
Lim Teckwyn adds that the national target of '50% forest cover' is important because it is a proxy for biodiversity conservation. "If we have that, then we can assume that the biodiversity is fairly safe."
Flood management
Knowing precisely where forests are will improve not only wildlife conservation but also flood management.
This is because how much rainfall runs into rivers depends on whether the area is forested. Without accurate forest cover data, researchers would generate the wrong flood simulations and mitigation measures, says flood researcher Edlic Sathiamurthy.
How forests reduce floods and droughts
Visit Macaranga's interactive explainer here.
Solutions
Over 20 sources spoke with Macaranga for this story. They agree that Malaysia's forest data must be improved for a safer future. Their common call to the government: make forest data transparent, easy to get, and free.
Free and transparent
State gazettes and the plans for specific sites mentioned within should be free, says Lim Teckwyn. Gazettes are now behind a RM1,500 per year paywall, while the plans are sold by the Department of Survey and Mapping. 
Data is only as useful as it is transparent. This requires setting clear, standardised definitions and methods for measuring forest cover and deforestation. Doing so is necessary to address the gaps in forest data, says Indonesia-based NGO Earthqualizer, which also monitors forest use in Malaysia. 
Furthermore, forest cover data must come with quality assurance and quality control. Researchers Badrul and Dzaeman emphasise that foresters should verify their data with satellite imaging and field checks.
Making forest reserve maps public would let anybody help the government monitor forest reserves, say Aldrie and Theseira. A smartphone app could alert users when they encroach into reserves. 
---
Click here to view an example of a forest reserve map that is free, online, and public. Source: Department of Environment. Image courtesy of Macaranga.
---
However, MTCC CEO Siti argues that the Forestry Department should keep forest reserve maps under wraps. She thinks the foresters do so to discourage developers from lobbying states to excise forest reserves.
But being transparent can be an advantageous and pre-emptive move, says Theseira. Riding the global trend for more transparency, Malaysia can win market share in the private sustainability sector by being more open. Limited by information, "the private sector will hit a ceiling, and to get above that, the government will have to change or get less revenue".
Even other government agencies ask for more forest data. The Department of Town and Country Planning (PLANMalaysia) would like to have forest cover data and complete Forest Management Plans of the states.
If these were available, PLANMAlaysia could design better policies and "alert government agencies to stop deforestation and make sure related targets like low-carbon and 50% forest cover can be achieved," says one PLANMAlaysia officer. "For more sustainable and transparent forest management, (data) should be made open," says another. PLANMAlaysia displays geospatial and zoning data on its public platform, i-Plan.

Buying satellite data
The government should buy good satellite data now, though it is expensive. "We cannot depend on free data. You need good datasets to come up with very good policy and (disaster) mitigation," says Edlic. Otherwise, "we are going in blind." He recalls visiting the National University of Singapore and seeing them download high-quality data from satellites passing overhead. That was 20 years ago.
Neither the Forestry Department nor the Malaysian Space Agency responded to questions on using satellites to monitor forests.
The private sector could help fund an improved forest information system. Bank officers tell Macaranga that Bank Negara could coordinate and collect the funds from banks. And the government can tap into the levy which the timber industry is paying the government, says timber trader Chua.
Let's do it together
Lastly, NGOs KUASA, WWF Malaysia, and Malaysian Nature Society call for more open discussions and partnerships between the government and NGOs to clear confusion over forest matters. 
Dzaeman of TRCRC says that a Malaysian government serious about its environmental commitments should allow other stakeholders to review its data. "By pulling together expertise and resources, we can work together for the sake of our forests and a healthy, functioning ecosystem."
---
Next week:  Part 2 on the projects approved and developed inside forests.
References/Further reading
Materials below can be found here.
Faculty of Science and Marine Environment, University Malaysia Terengganu, 21030 Kuala Nerus, Terengganu, Malaysia, Edlic Sathiamurthy, Shahril Abd Halim, Luqman Md Supar, Aliya Atika Asyikin Abd. Hamid, Yee Hui Kong, and Nurul Syamimi Pauzi. 2019. "Kelantan Central Basin Flood, December 2014: Causes and Extend." Bulletin of the Geological Society of Malaysia 68 (December): 57–67. https://doi.org/10.7186/bgsm68201905.
Friess, D. A., and E. L. Webb. 2011. "Bad Data Equals Bad Policy: How to Trust Estimates of Ecosystem Loss When There Is so Much Uncertainty?" Environmental Conservation 38 (1): 1–5. https://doi.org/10.1017/S0376892911000026.
Hansen, M. C., P. V. Potapov, R. Moore, M. Hancher, S. A. Turubanova, A. Tyukavina, D. Thau, et al. 2013. "High-Resolution Global Maps of 21st-Century Forest Cover Change." Science 342 (6160): 850–53. https://doi.org/10.1126/science.1244693.
SIRIM Qas International Sdn Bhd. 2018. Public summary of MTCS audit of Pahang FMU
SIRIM Qas International Sdn Bhd. 2020. Public summary of MTCS audit of Pahang FMU
SIRIM Qas International Sdn Bhd. 2021. Public summary of MTCS audit of Pahang FMU
Saadatkhah, Nader, Mohammadreza Hadad Tehrani, Shattri Mansor, Zailani Khuzaimah, Azman Kassim, and Reza Saadatkhah. 2016. "Impact Assessment of Land Cover Changes on the Runoff Changes on the Extreme Flood Events in the Kelantan River Basin." Arabian Journal of Geosciences 9 (17): 687. https://doi.org/10.1007/s12517-016-2716-z.
Tan-Soo, Jie-Sheng, Norliyana Adnan, Ismariah Ahmad, Subhrendu K. Pattanayak, and Jeffrey R. Vincent. 2016. "Econometric Evidence on Forest Ecosystem Services: Deforestation and Flooding in Malaysia." Environmental and Resource Economics 63 (1): 25–44. https://doi.org/10.1007/s10640-014-9834-4.
Turubanova, Svetlana, Peter V Potapov, Alexandra Tyukavina, and Matthew C Hansen. 2018. "Ongoing Primary Forest Loss in Brazil, Democratic Republic of the Congo, and Indonesia." Environmental Research Letters 13 (7): 074028. https://doi.org/10.1088/1748-9326/aacd1c.
Yahaya, Nurul Syazwani, Choun-Sian Lim, Umi Amira Jamaluddin, and Joy Jacqueline Pereira. 2015. "The December 2014 Flood in Kelantan: A Post-Event Perspective" 41 (3).
Sahabat Alam Malaysia. 2020. "Statistical data on forested and conservation areas in Malaysia". 
Notes on data analyses
Details of how we collected and analysed the data for this series can be found here.
RELATED ISSUES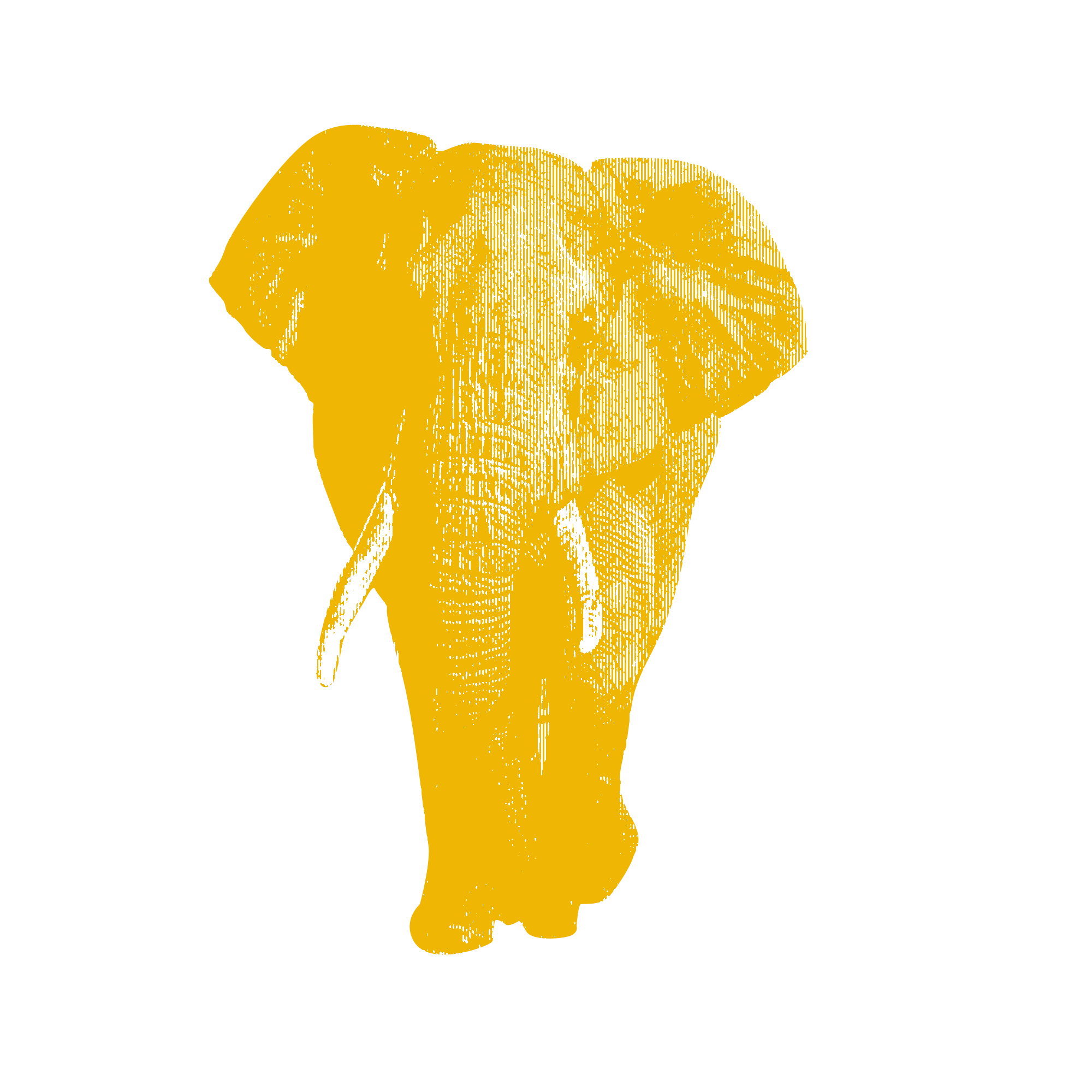 Issue
Environment and Climate Change
Environment and Climate Change

Governance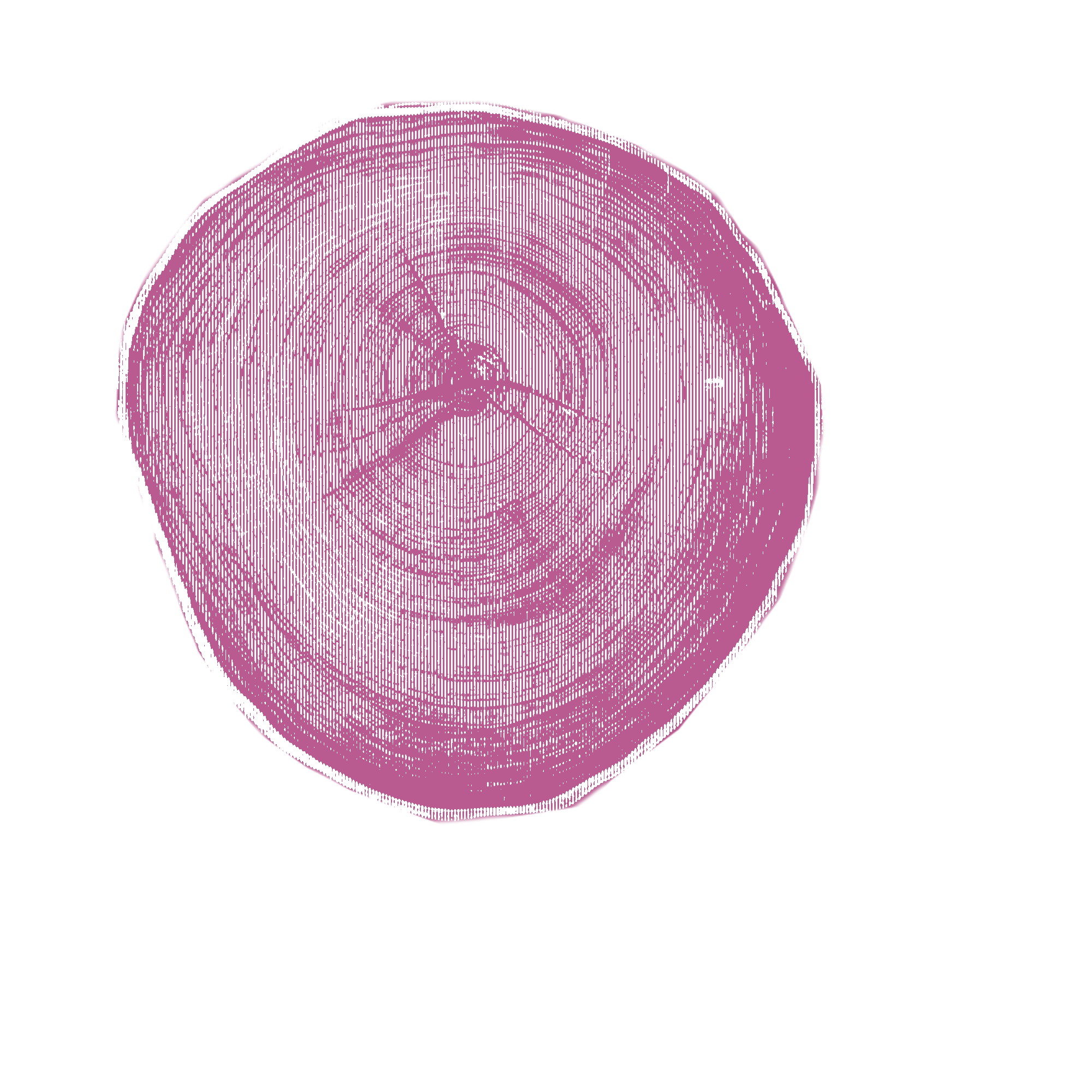 Rainforests
RELATED INITIATIVES