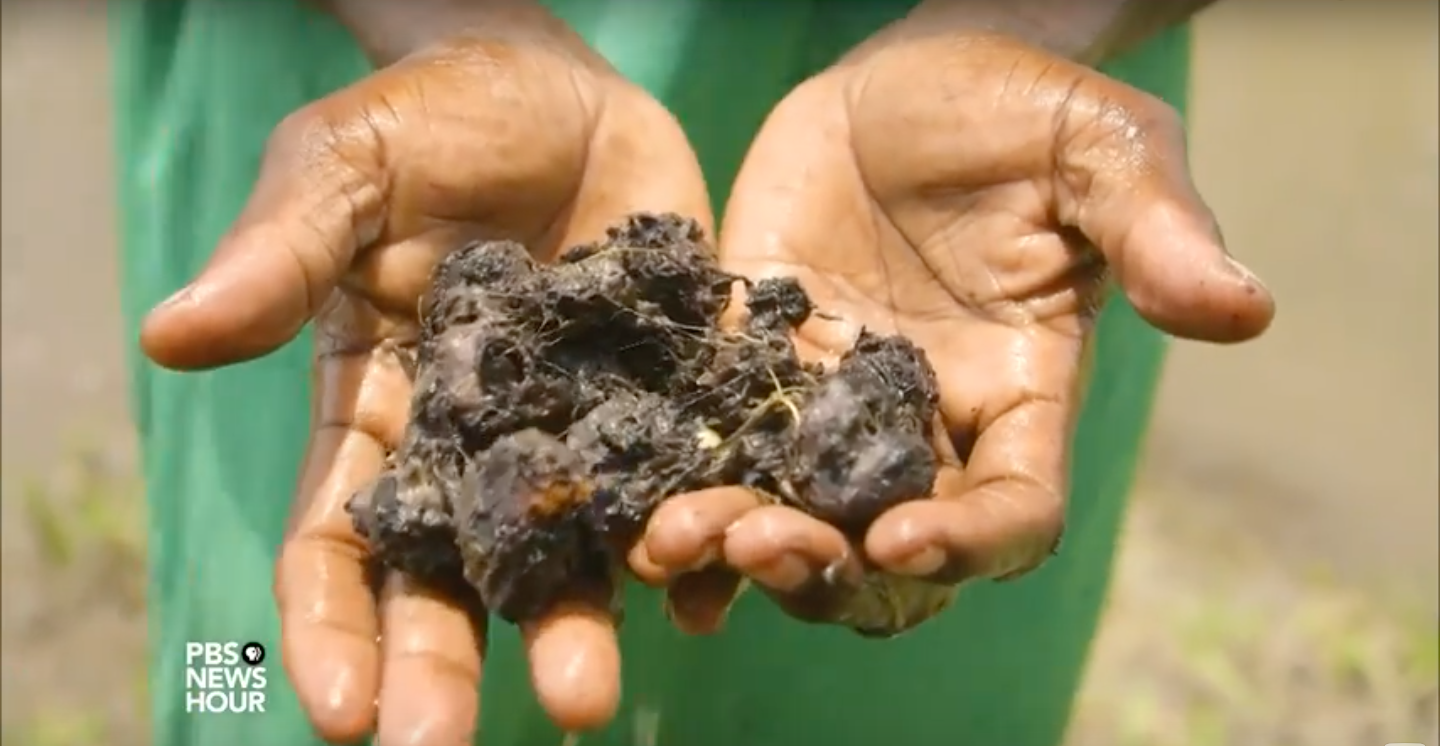 JUDY WOODRUFF: Last night, we brought you a look at the brutal civil war ravaging South Sudan and the lives it has scarred.
Tonight, another calamity afflicting South Sudan, a famine, caused by drought and man. The United Nations estimates 40 percent of the country's people are at risk.
Again in partnership with the Pulitzer Center on Crisis Reporting, special correspondent Jane Ferguson reports.
JANE FERGUSON: She studies with focus and poise. Rebecca looks like a typical student next to her classmates in Thoahnom school, in a remote area of South Sudan, but few of them have been through what she has endured.
Her family fled for their lives when government soldiers raided their village. They survived by hiding in swamps for two weeks.
REBECCA RIAK CHOL, Displaced Person (through interpreter): When we fled our village, we were 28 people. When we got here, we were 24. Two were shot and two died of hunger.
JANE FERGUSON: One of those who died was her 13-year-old sister. Rebecca watched her grow weak and starve to death.
REBECCA RIAK CHOL (through interpreter): We didn't have anything to dig with to bury her, so we just put grass on the body and left it there.
JANE FERGUSON: Marco Nuer is 16 years old and also goes to school here. Two months ago, he made it to this village with what remained of his family.
MARCO NUER, Displaced Person (through interpreter): When we fled the fighting, I saw at least 20 people killed. Along the road later, people died of hunger.
JANE FERGUSON: His brother, sister and father were among those who died of starvation. The trauma of their loss haunts him.
Both Rebecca and Marco have found safety in this village controlled by rebel gunmen. Rebecca's family have been given this small hut to shelter in by local people. Her mom, Tipasa, tries to sell tea to make extra money for food, but it's never enough, so she forages in the marshes.
These are the roots of the water lily flowers. This is all people in this part of South Sudan have to eat. It's muddy. It has very little nutritional value and is deeply unpleasant.
This is what they ate when they were hiding in the bush, too, and how countless numbers of people in South Sudan are trying to survive, on the run from government troops targeting them because of their tribe.
A split between president Salva Kiir and his vice president, Riek Machar, in 2013 tore apart the country, sparking a civil war. Both sides have been accused of war crimes. Most recently, government soldiers have been attacking communities of tribes seen as supportive of Machar's rebel fighters, killing civilians and forcing large groups of people to flee.
They run into these massive swamps. It is a good hiding place from soldiers hunting them, but there is nothing to eat here, so famine has come to both Marco and Rebecca's homes. This is a cruel manmade disaster. There is food in South Sudan, but many have had to leave it behind when they flee.
Food is being dropped by aid agencies to the most desperate. Those with the strength come out of hiding to get lifesaving supplies. This is Leer, the famine area where Marco is from. People here used to grow their own vegetables and farm cattle. When they ran for their lives into the bush, they left behind any way of feeding themselves.
The International Committee of the Red Cross is giving them tools and seeds. If they plant maize now, they can harvest it by August, if they live that long.
In many ways, this area is symbolic of the link between war and hunger in South Sudan. An area where aid agencies are giving out food to local people, they say this once was a vibrant marketplace, until government troops came in and burned it to the ground. And now the only thing left of that market is just ash on the ground.
The numbers of those in need here are staggering; 100,000 people are right now starving to death across the country. Millions more are on the brink.
DEEPMALA MAHLA, Mercy Corps: Before I came here, I thought, I know the drill, I have been there. I have never seen anything more complicated, more saddening as compared to South Sudan; 4.8 million people do not have enough food. It really shocks me.
JANE FERGUSON: Deepmala Mahla runs the U.S.-based charity Mercy Corps' operation in South Sudan. She is not optimistic for the future.
DEEPMALA MAHLA: I have to say the gap between being brink of starvation and actually starving, there isn't a whole lot of time left. It happens — the deterioration happens pretty fast.
JANE FERGUSON: South Sudan is the most dangerous place in the world for aid workers, yet people here desperately needs their help. Over 80 have been killed since the war started, a fifth of those in this year so far alone. Aid agencies often struggle to reach people starving in the wilderness.
Flying for hundreds of miles over this vast country, you rarely see even a dirt road. It's in these remote areas where people are dying, far from the world's view. People in urban areas like the capital, Juba, can get help.
International Medical Corps runs this hospital. In the intensive care ward for children, Dr. Sadia Azam shows us how she diagnoses malnutrition.
So, she is in danger?
DR. SADIA AZAM, International Medical Corps: Yes, she is in danger. She is really acute malnourished.
JANE FERGUSON: What's causing that for her?
DR. SADIA AZAM: The children are like this. Their bodies are very fragile. They are very weak.
JANE FERGUSON: And weak bodies can't fight off deadly diseases.
One-and-a-half-year-old Nyagoah also has pneumonia. This hospital exists largely because of U.S. government funding. American money is responsible for much of the aid relief in South Sudan, whether it's food drops from planes or the seeds and tools distributed in famine areas.
Cuts to foreign aid proposed by the Trump administration could mean less money makes it here. And charities are nervous.
Jason Straziuso is the regional spokesperson for the International Committee of the Red Cross.
JASON STRAZIUSO, International Committee of the Red Cross: The United States is the largest single supporter of the ICRC, a substantial part of our budget. And we view this American generosity and goodwill as vital to our operations, as vital to our humanitarian assistance around the world.
JANE FERGUSON: Rebecca escaped the horrors of widespread killings, only to face starvation in the wilderness. Famine will continue to stalk families like hers in this country for as long as people cannot peacefully farm their cattle and grow food at home.
And the war that drives hunger here is far from over.
For the PBS NewsHour, I'm Jane Ferguson in Unity State, South Sudan.
JUDY WOODRUFF: In her final report tomorrow, Jane brings us the stories of women in South Sudan who have survived rape used as a weapon of war.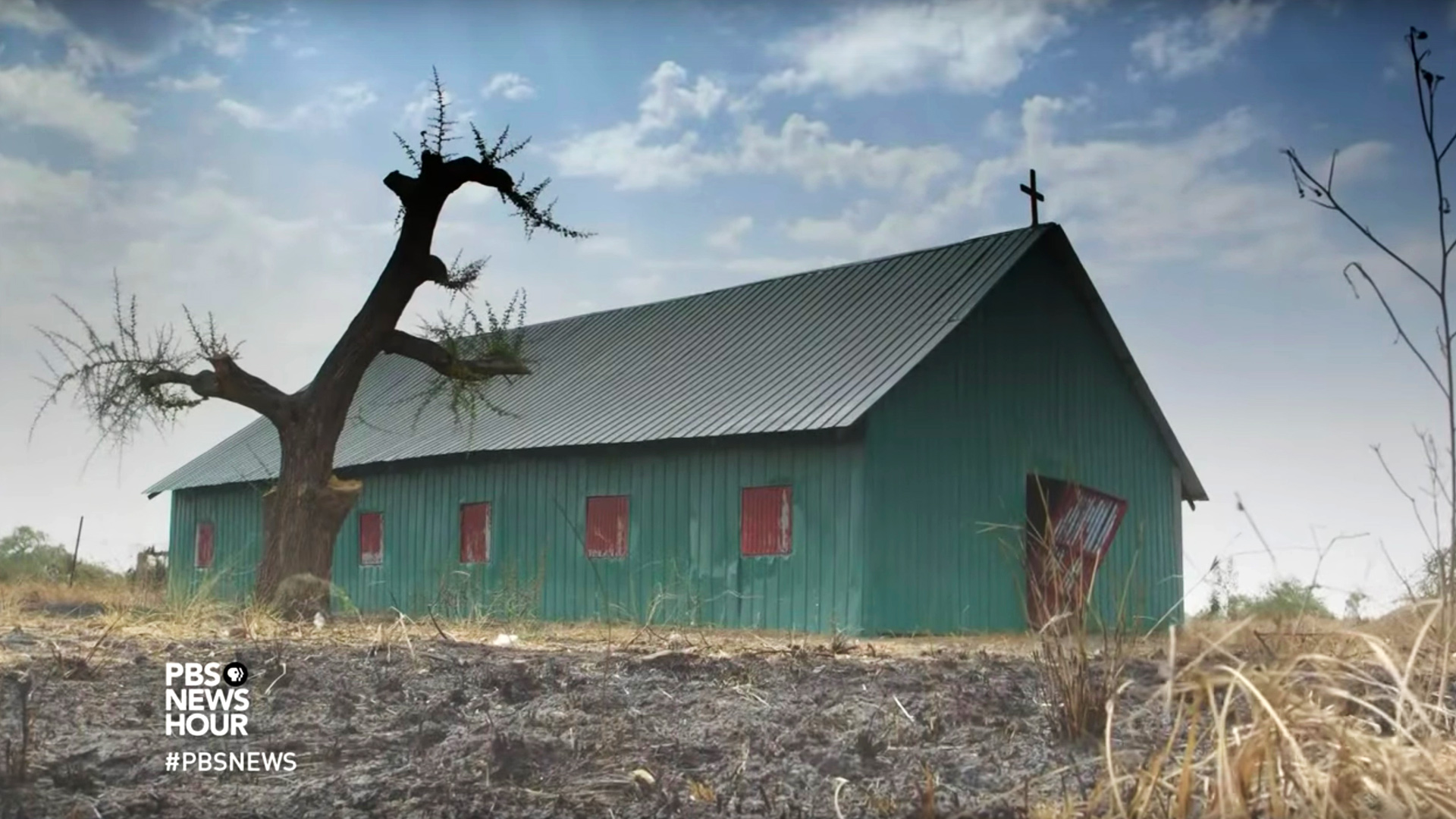 Jane Ferguson, a foreign correspondent for PBS NewsHour, is based in Beirut. She has worked in the...
RELATED ISSUES

Women

Governance