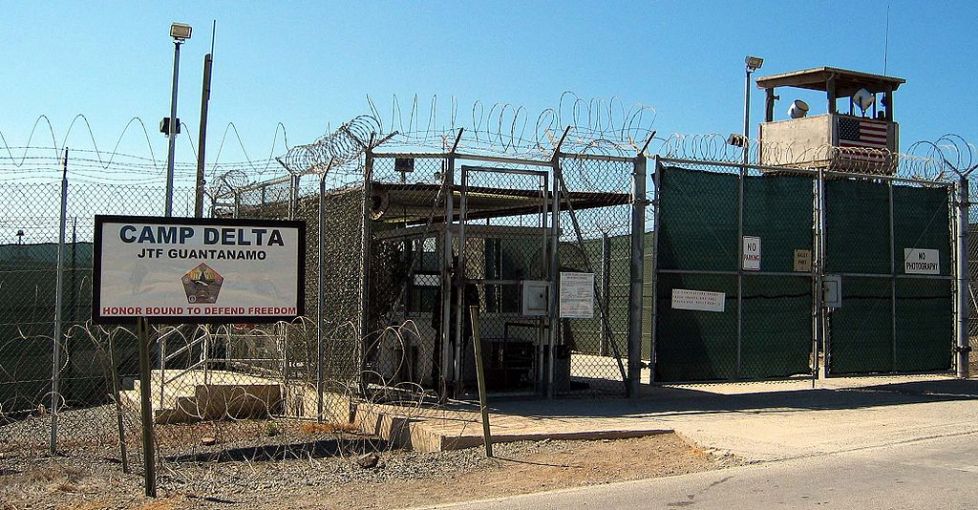 GUANTÁNAMO BAY, Cuba — Lt. Alaric A. Piette was tough enough to serve nearly seven years as a Navy SEAL. He was smart enough to go on to Georgetown University's law school, dedicated enough to rejoin the Navy as a lawyer and principled enough to break with military tradition by asking Congress to look into the sexual harassment of a female sailor he was representing.
But none of it, he said, has been as consequential as his current job representing a man in a death penalty terrorism case that has put a spotlight on some of the most dysfunctional aspects of the military tribunal system.
After standing up to that system for two years, Lieutenant Piette was recently informed that he had been passed over for promotion, a potentially career-ending decision that his allies saw as retribution for his tenacious work defending his client.
And it may not have helped his career that the man he defends, Abd al-Rahim al-Nashiri, is accused of directing Al Qaeda's suicide bombing of the United States Navy destroyer Cole off Aden, Yemen, on Oct. 12, 2000. Seventeen American sailors were killed in the attack, men and women Lieutenant Piette calls shipmates.
Lieutenant Piette's situation has roots in an ethics standoff between Mr. Nashiri's former civilian defense team and the military judge in his case, an Air Force colonel who retired from the military last year.
After the rest of Mr. Nashiri's legal team quit the case in protest over suspicions of government surveillance of their meetings with their client, Lieutenant Piette was left to defend him on his own, even though he did not have sufficient experience in capital cases to be considered qualified to do so. He said he felt obliged to seek a suspension of the proceedings and to offer to help the military hire a lawyer with actual death penalty case experience, known as a learned counsel. 
Prosecutors and the judge, the now-retired Col. Vance H. Spath, pressed him to carry on with the case on his own despite his lack of qualifications to do so. Lieutenant Piette refused, saying that to proceed with the case on his own would not be fair to his client. "When military attorneys are assigned to these cases, people just expect us to go along and roll over," he said in 2017. "And I'm not going to."
Over months of hearings, Lieutenant Piette repeatedly rose in court to object to proceeding without a learned counsel to represent Mr. Nashiri. And throughout that period, Colonel Spath pressed ahead, letting prosecutors bring in federal agents to present trial evidence, even as Lieutenant Piette continued his protest by declining to engage in the process.
"I doubt there is another lieutenant in the entire Navy who has demonstrated the courage to do what he did," said Capt. Brian L. Mizer, who joined the Nashiri case as a senior litigator after Lieutenant Piette had represented Mr. Nashiri alone for seven months. Captain Mizer, a career criminal defense lawyer, called the Navy decision not to promote the lieutenant "retaliation" for "standing in the way — as he was ethically and legally required to do."
In April, a federal appeals court vacated more than two years of the judge's rulings in the case, including the period when Lieutenant Piette represented Mr. Nashiri on his own. The federal court's decision was unrelated to Lieutenant Piette's protests — it had to do with a conflict of interest involving the judge, Colonel Spath — but the appeals court took note in its decision of Lieutenant Piette's conduct in the case.
"Although a principle so basic to our system of laws should go without saying, we nonetheless feel compelled to restate it plainly here: Criminal justice is a shared responsibility," Judge David S. Tatel wrote for the court.
Except for the defense team members who took stands, Lieutenant Piette included, the military commission system "failed to live up to that responsibility," Judge Tatel wrote.
Brig. Gen. John G. Baker, the chief defense counsel for military commissions, who notified Lieutenant Piette that he had been passed over for promotion, declared himself "surprised" and "very disappointed" by the promotion board decision.
The lieutenant has one more chance to be promoted to lieutenant commander next year or will have to leave the Navy again, under the military's "up or out" system.
"He displayed incredible moral courage standing alone in the Nashiri case," said General Baker, a Marine. "And he's just a good officer and attorney." The general also said he rated Lieutenant Piette as his best performing officer in his rank across all the services, and that the Navy's promotion board approved 85 percent of the lawyer lieutenants whose names were submitted.
Asked about the criticism of the decision, Lt. Samuel R. Boyle, a Navy spokesman at the Pentagon, said, "We do not comment on an individual's promotion selection board."
The Pentagon recently disclosed that the Army had extended the service of the tribunals's long-serving chief war crimes prosecutor, Brig. Gen. Mark S. Martins. Rather than retire this year, General Martins has received an extension to stay in uniform until Nov. 1, 2020.
RELATED ISSUES