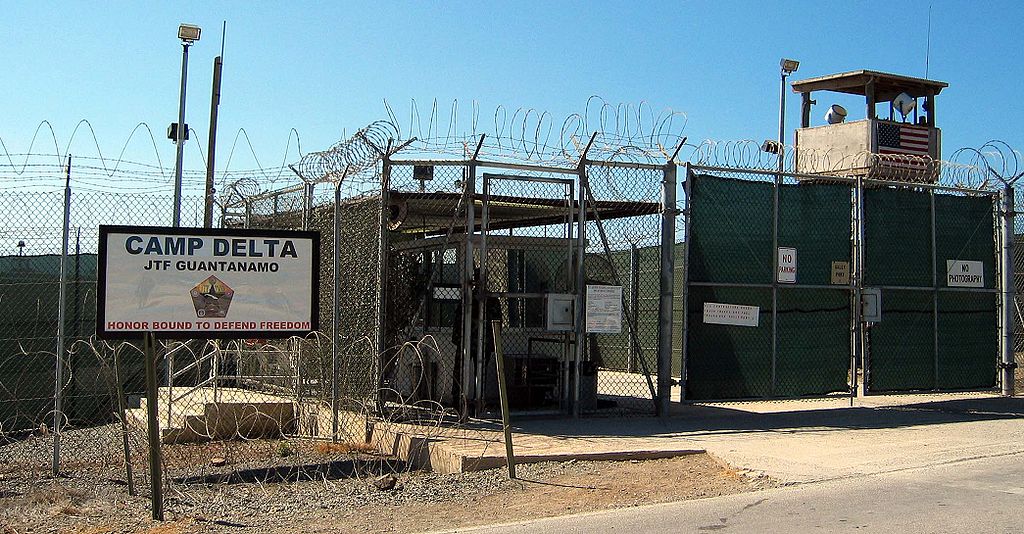 A retired Navy judge has been named to oversee the military tribunals at Guantánamo Bay, Cuba, filling a job that has lacked a permanent occupant since his predecessor was dismissed last year after discussing plea deals with defense lawyers in the Sept. 11 and the destroyer Cole cases.
The acting secretary of defense, Patrick Shanahan, appointed the retired judge, Christian L. Reismeier, to the civilian job — officially known as the convening authority for military commissions — last week and the Pentagon announced the decision on Tuesday. Mr. Reismeier, who retired as a one-star admiral in 2015, was spotted last week at Military Commissions headquarters in Alexandria, Va.
The job includes negotiating plea deals with defense lawyers, approving proposed cases, deciding whether prosecutors can seek the death penalty and funding trial and defense teams. The job's responsibilities have been carried out since early last year on an interim basis by two lower-level officials.
Mr. Reismeier is taking over more than 15 years after the Pentagon named the first overseer of a tribunal system at Guantánamo Bay — set up after the Sept. 11, 2001, attacks — with no major Qaeda prosecution yet carried out.
The military commission's most complex case — against five men accused of conspiring in the Sept. 11 attacks, which killed 2,976 people — still has no trial date seven years after an Obama administration convening authority approved proceeding with the prosecution.
Progress has been scant in part because the judge and lawyers are still hashing out what classified information the defense lawyers, accused terrorists and public can see at the court. The defendants had spent years in the C.I.A.'s secret overseas prison network before being moved to Guantánamo Bay.
The military judge presiding in the trial has announced that he intends to leave the case next month. Last month, the commander of the prison at Guantánamo Bay, Rear Adm. John C. Ring, was fired after a monthlong investigation and for what his superior officer called a "loss of confidence" in his ability to lead.
Mr. Reismeier's predecessor as the convening authority, Harvey Rishikof, and his legal adviser had been discussing whether to seek life imprisonment rather than death sentences in exchange for guilty pleas by Khalid Shaikh Mohammed, accused of being the Sept. 11 mastermind, and his four co-defendants in a bid to bring a swifter resolution. They were fired by the defense secretary at the time, Jim Mattis, on Feb. 5, 2018.
Mr. Mattis said in an affidavit that he dismissed Mr. Rishikof, whom he appointed at the start of the Trump administration but never met, because of his temperament and failure to coordinate properly with other divisions in the Defense Department.
Mr. Rishikof and his legal adviser, Gary Brown, said in a joint affidavit that they had not been warned in advance that senior Pentagon officials were unhappy with their performances but were aware that they had made some unpopular and controversial decisions, including discussing guilty pleas in the two capital cases in exchange for life in prison rather than execution.
Two issues that could engage Mr. Reismeier early include the scheduled November retirement of the chief prosecutor for military commissions, Brig. Gen. Mark Martins, and whether to approve a case the general wants brought to trial against three Guantánamo prisoners for suspected links to two deadly terrorist bombings in Indonesia in 2002 and 2003.
The spokesman for the Office of Military Commissions, Ron Flesvig, was unable to say whether, in his capacity of overseer of the war court, Mr. Reismeier could have a say on whether General Martins would be extended in the role. He has held the job since June 2011.
RELATED ISSUES