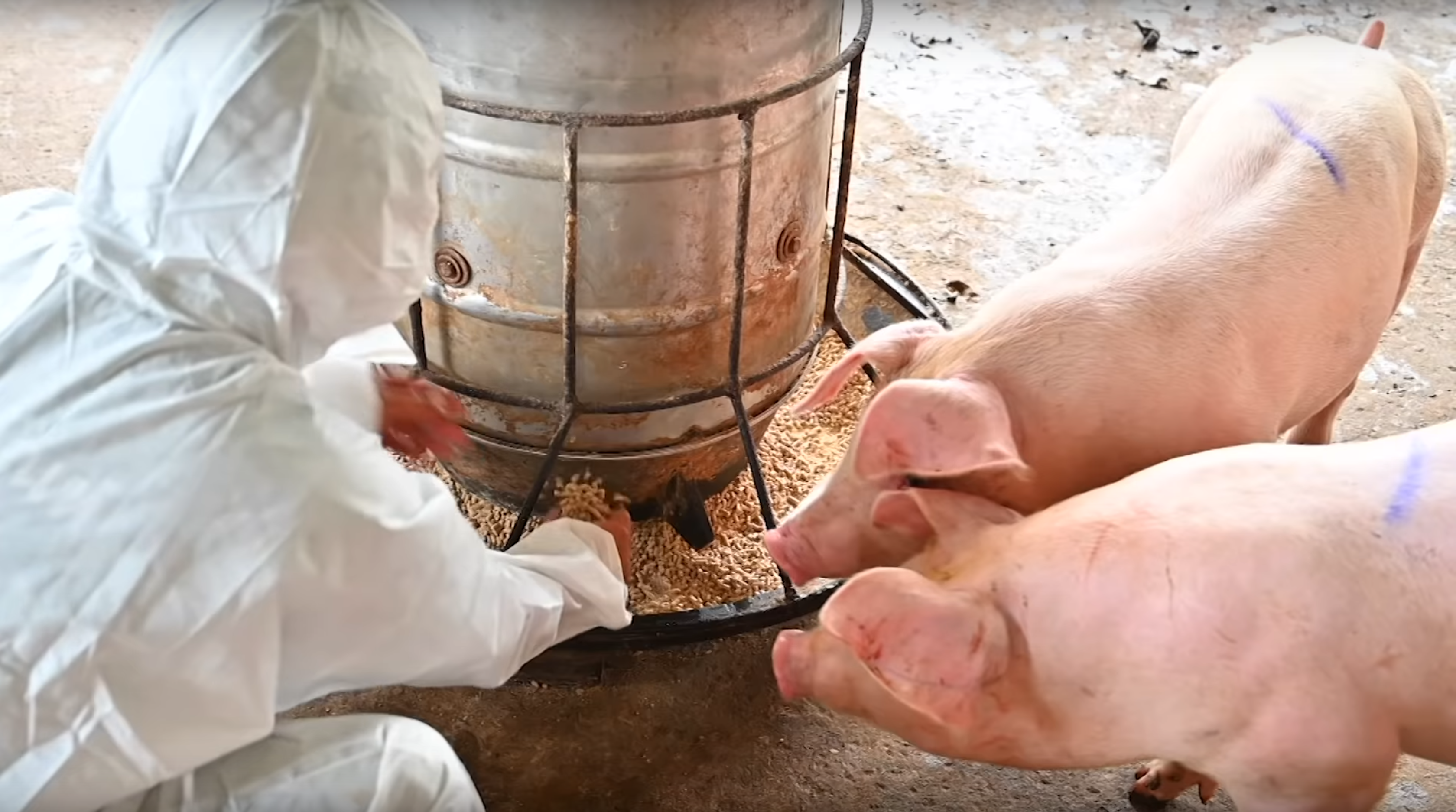 Iowa is the largest producer of pork and corn in the U.S. As many meat processing plants shut their doors due to COVID-19, demand for pigs plummeted. The effects have trickled down the supply chain to the farmers who raise hogs and to the grain farmers who supply them feed. NewsHour Weekend's Melanie Saltzman reports as part of our "Future of Food" series with Pulitzer Center support.
Read the Full Transcript
Karina Mitchell:
Earlier this week President Trump issued an executive order under the Defense Production Act classifying meat processing plants as "critical infrastructure" and ordering them to stay open.
Still, many have been forced to close their doors due to COVID-19, impacting not just the meat producers but the entire food chain from farmers who raise hogs to grain farmers who help feed them.
NewsHour Weekend's Melanie Saltzman has more.
Rob Stout:
This first group of pigs needs to be started to market in two weeks.
Melanie Saltzman:
Rob Stout is a fourth generation hog farmer in southeast Iowa. He raises 4,000 pigs at any given time, selling about 11,000 each year.
Rob Stout:
It's a process that has started nine months before, before we get them to the marketplace. We can't shut off the supply of pigs, because those pigs were conceived a long, long time ago.
We got caught in the pandemic. It's hitting us. Basically I'm going into savings or just borrowing more money at the bank to cover the cost.
Melanie Saltzman:
Hog prices dropped by roughly half because of a sharp decline in demand due to restaurant closures and major disruptions in processing plants.
Tyson Foods, one of the top pork processors in the U.S., warned "the food supply chain is breaking," and "millions of pounds of meat" will disappear from it.
Mike Paustian:
We're estimating that as many as 40,000 pigs per day are not going to market that normally would be.
Melanie Saltzman:
Mike Paustian is the president of the Iowa Pork Producers Association.
He's also a hog farmer himself.
Melanie Saltzman:
On the one hand, there are plenty of pigs out there, on the other hand, I'm reading reports about possible food shortages coming up.
Mike Paustian:
A pig isn't useful to anyone unless it can be processed into pork.// Unfortunately some farmers are going to be faced with the heart breaking decision to perhaps have to euthanize some of their animals.
Neil Hamilton:
The coronavirus pandemic has really unleashed a cascade of really difficult economic issues.
Melanie Saltzman:
Neil Hamilton is the emeritus director of the Agricultural Law center at Drake University. Hamilton says many farmers in Iowa were already in a difficult situation before the pandemic.
Neil Hamilton:
Iowa agriculture came into this pandemic in a fairly precarious situation. We were suffering the consequences of a very difficult trade war that had been initiated by the United States that had dried up a number of our foreign markets. A lot of farmers were really on the edge.
Melanie Saltzman:
He also notes that producers in the food chain are all interconnected, so a hit to one part of the chain impacts everybody.
Neil Hamilton, Agricultural Law Center, Drake University:
With meat in particular, you have not just the production of the animals, but you have the demand for what they eat. And all of those things are tied together. And so if there is less demand for livestock, there's also less demand for the feeds that feed them.It's a little bit like an accident on the freeway that kind of slows down traffic, and then the effects are rippled all the way back through the system.
Sam Bennett:
It takes a lot of generations to build a farm, and it only takes one event like this to potentially lose a farm, so I hope that doesn't happen to me.
Melanie Saltzman:
Sam Bennett, a sixth generation farmer, is part of that system. He has two thousand acres of crops: half corn and half soybeans.
Sam Bennett:
Those soybeans are made into hog feed, for the most part. And with the processing plants for hogs closing left and right, the demand for soymeal for hog feed is drastically cut.
Alfalfa was planted this spring. At the same time I planted oats…
Melanie Saltzman:
Newshour Weekend featured Bennett last year as he demonstrated for other farmers how to improve the health of their soil by diversifying the crops they grew and he told us about his hopes for the future of his farm.
Sam Bennett, AIRED 2019: I'm not borrowing this land from my dad, or my grandpa, I'm borrowing it from my kids, and my grandkids. It's my responsibility to leave this land in better shape than I found it.
Melanie Saltzman:
How have things been since we met?
Sam Bennett:
Comparatively, things were good when we talked last. Things have gotten pretty tough recently especially with the lack of demand for all of our products that we grow.
Melanie Saltzman:
When we met Bennett last year he was growing the very crop that he's now having trouble selling for a profit.
Bennett says soybean prices have dropped by 25 percent since the pandemic began and the price of corn — tied to ethanol and energy demand — has dropped about 25 percent as well.
This is largely due to the fact that people have sheltered in place and stopped driving.
Sam Bennett:
Things don't look very good for the future. My cash flow for this year looks like $100 thousand dollars less than it would have been when I talked to my bankers this winter about securing loans for farming this year.
Melanie Saltzman:
For now, Bennett is going to try to store grains for as long as they can, hoping prices improve.
But managing existing crops is only half the problem for Iowa farmers right now because they just began planting next year's crop this week.
Sam Bennett:
I've invested probably $400,000, just to plant a crop this year, and it looks like right now we're going to plant a crop for no profit.
Mike Helland:
There's an old saying that it takes five years to make up one year's losses, and that's probably, could easily be true here.
Melanie Saltzman:
Farmer Mike Helland grows corn and soybeans. How much are you investing right now in next season's crop?
Mike Helland:
A tremendous amount of money and faith that we'll grow a crop and it'll be worth something.
Melanie Saltzman:
Newshour Weekend also featured Helland last year, when he described to us how hard it was for him to make a living as a farmer.
Mike Helland, 2019:
All of our costs keep going up. As a farmer, you never get a cost of living increase, you just have to be more efficient, with the same machinery, or the same manpower, same hours.
Melanie Saltzman:
When I met you, it was clear to me how tight your margins were… as it was, before all this happened.
Mike Helland:
Yeah, it was already very tight. It kind of went from bad to a lot worse instead of better.
Melanie Saltzman:
Helland says he's lost $100 thousand dollars in the last month.
Mike Helland:
We had some construction I'd say planned this spring, and we had some people planning on doing it. I thought about just pulling the plug. But then on the other hand, those people have kids and they need the work. If I quit spending money, then that backs up on them, they're out of work.
Melanie Saltzman:
And beyond short-term layoffs, he says the pandemic could have long term impacts.
Mike Helland:
We're kind of looking towards retiring here in the next few years, and this is kind of maybe put a hold on a lot of retirement plans. Which affects the younger generation too, because those are jobs that don't become available if people don't retire.
Melanie Saltzman:
And in the meantime this week, you just keep planting.
Mike Helland:
You just keep working, take care of the things you can take care of, and try not to worry about the things that you really don't have any control over. And weather and markets are two of those things.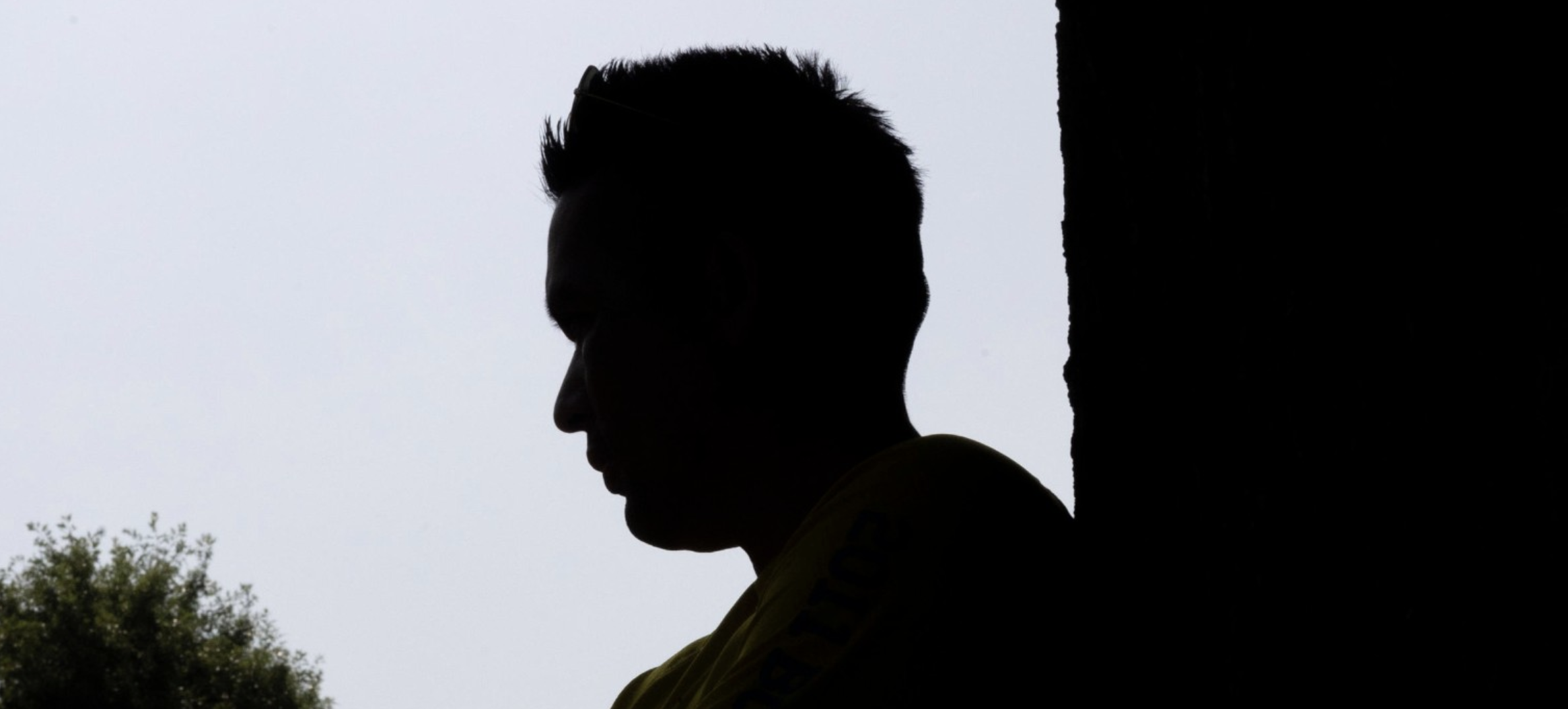 This unit was created by Dr. Cleopatra Warren, a U.S. History, World History, Economics, and U.S...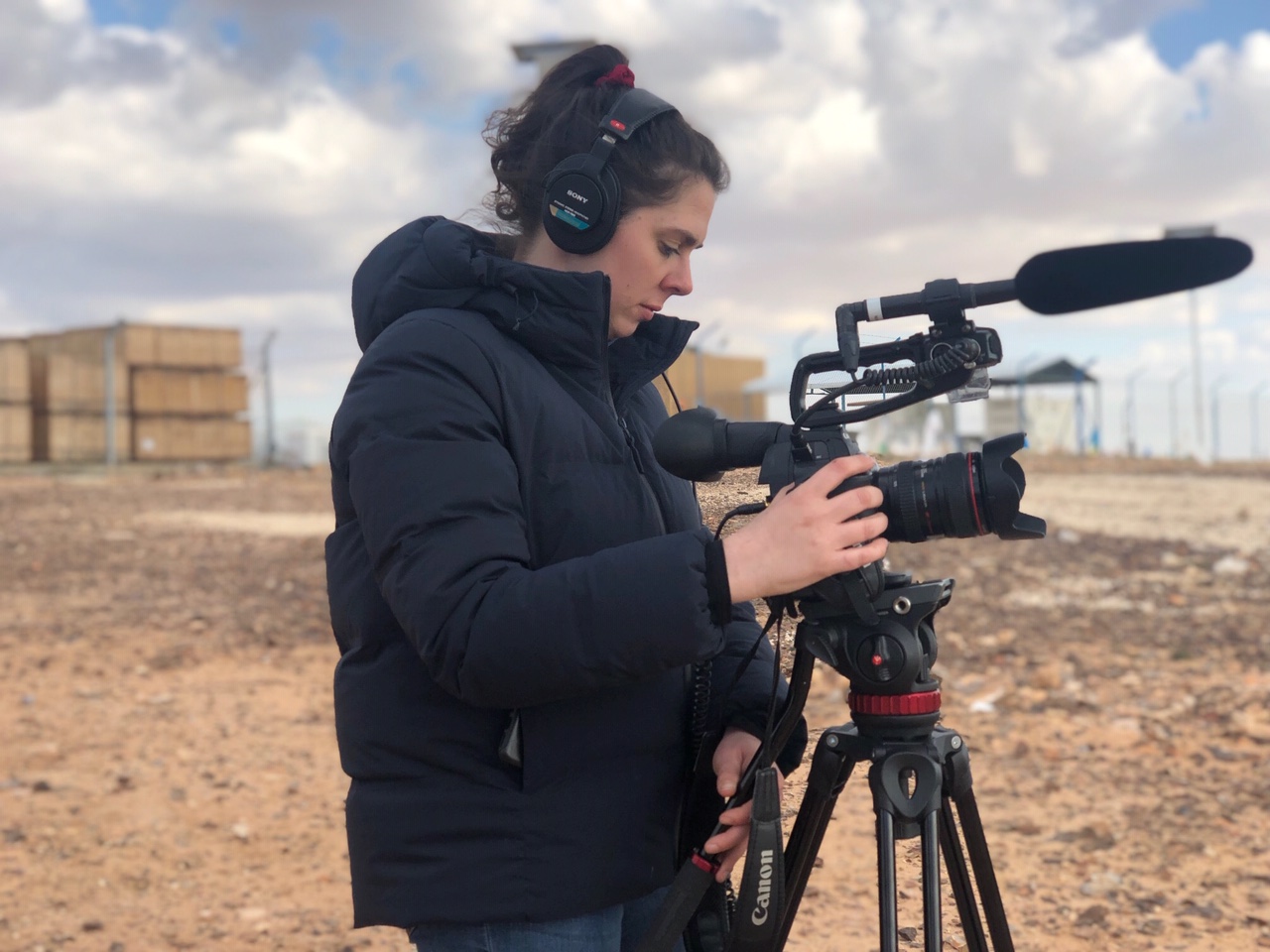 Journalist and producer Melanie Saltzman takes us behind-the-scenes of her Pulitzer Center supported...
RELATED ISSUES

Food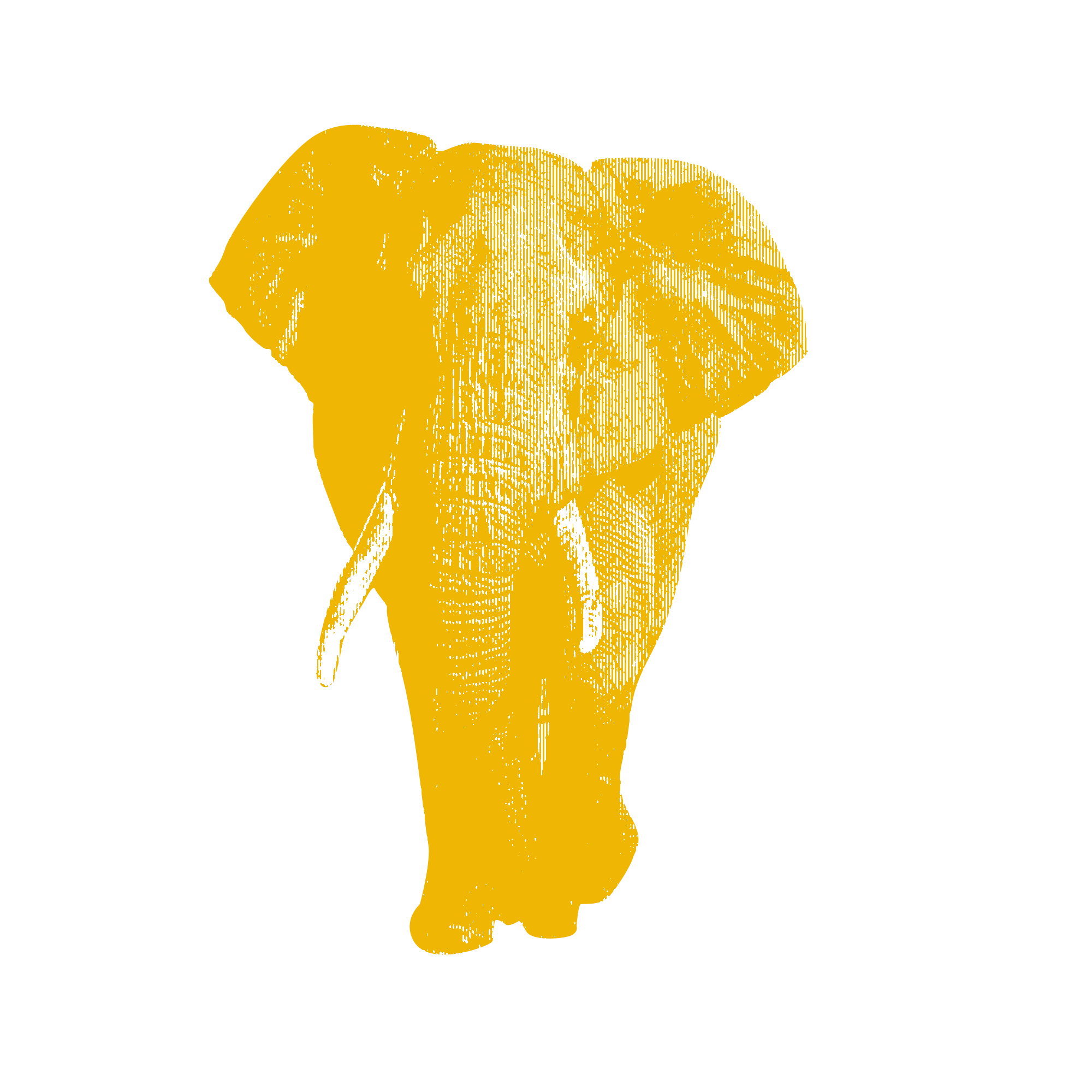 Issue
Environment and Climate Change
Environment and Climate Change