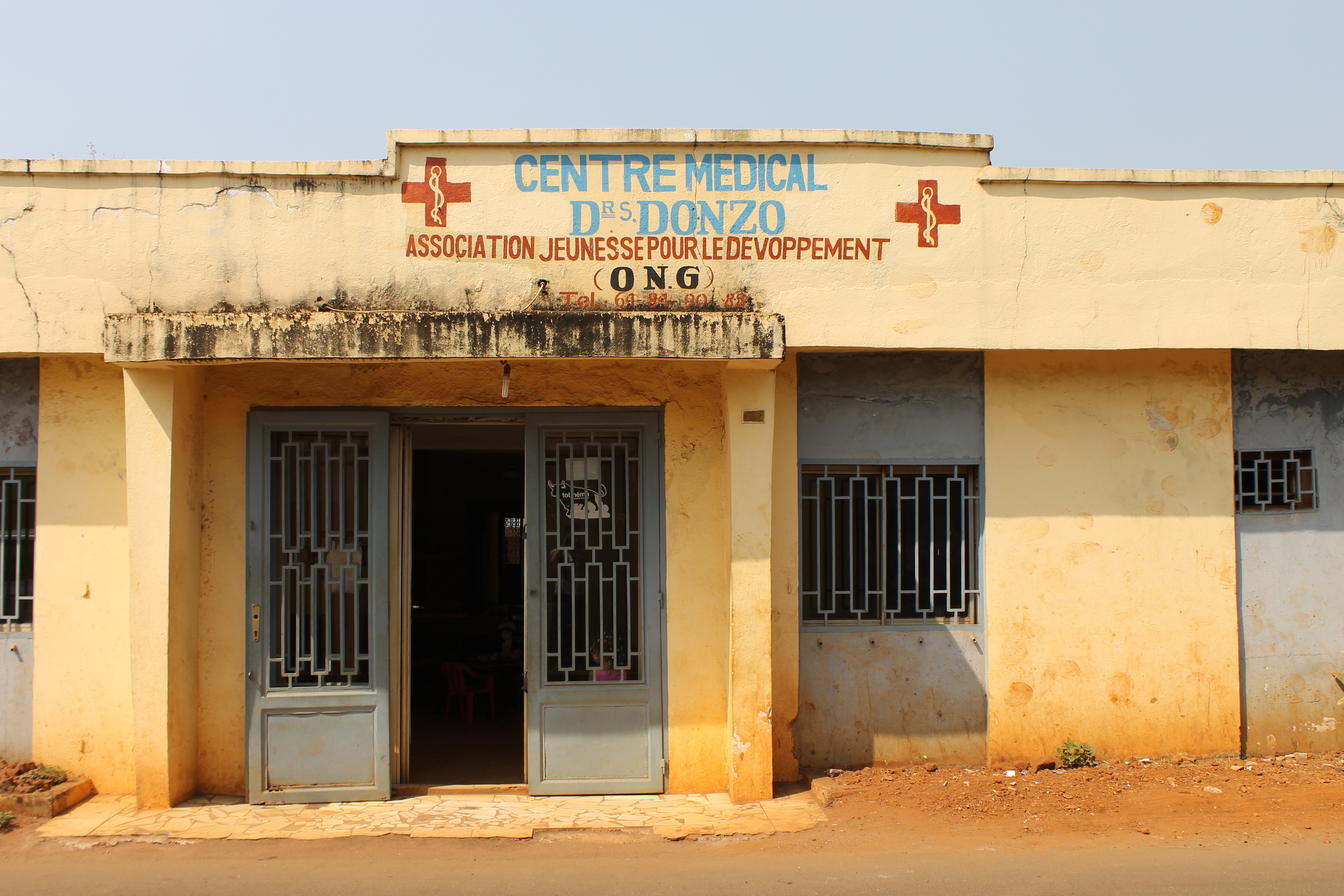 At certain times of the year at the clinic in Conakry, electricity comes on only at night and piped water is available only one day a week in the morning. Such was the case when I visited the Centre Medical, the first private clinic in Guinea, in January 2013.

At the doorway to the completely dark, windowless birthing room, Kadiatou Kaba, a nurse midwife, said that even without electricity or water, caesareans are performed here—C-sections accounted for 12 of the 119 births. The biggest challenge isn't caring for mothers and babies without electricity and water, she says, but it's that women don't come to the clinic for prenatal care.

When Dr. Bintou Donzo and her husband first opened the clinic in the Taouyah neighborhood of Conakry in 1992, it housed an x-ray machine which even the largest government hospital didn't have. Patients came from all over the country seeking treatment for every medical concern. The clinic then was very busy. Donzo said that after her husband died, everything changed. Her husband was the only one who knew how to repair and operate the x-ray machine. Now it sits in disrepair in a large unused room that no one has entered for years.

Sitting at a small wooden reception desk, Donzo and Kaba laid out a giant, well-worn, spiral-bound notebook of patient records. Kaba poured over the records and, looking up, said, "If women would only come for prenatal care, mothers and babies would not die." She said that of the 119 births last year, there were two maternal and 10 infant deaths. These women had not been regular patients at the clinic, and so had come only for delivery because there was already something wrong. By the time they arrived, it was too late. Kaba and Donzo agreed that the most important work to be done in Guinea is the education of women, what they called "sensitizing" women about the value of prenatal care.

The government and private aid groups have taken up initiatives like "National Breastfeeding Day" to raise awareness about the health of women, mothers and children. But with 70 percent of people living in poverty and national literacy rates at 50 percent for men and 26 percent for women, sensitizing the general population is a multi-dimensional challenge.

Kaba said that for some women, the cost of care at a private clinic is a barrier. For other women, living in a developing country where there are so many domestic demands of their time, going to the doctor isn't a priority. And sometimes, she said, women just don't care.

In that giant spiral-bound notebook of clinic records, the cause of death for those 12 mothers and babies last year may have been defined as eclampsia or hemorrhage, but the underlying reason is much more complicated than that.