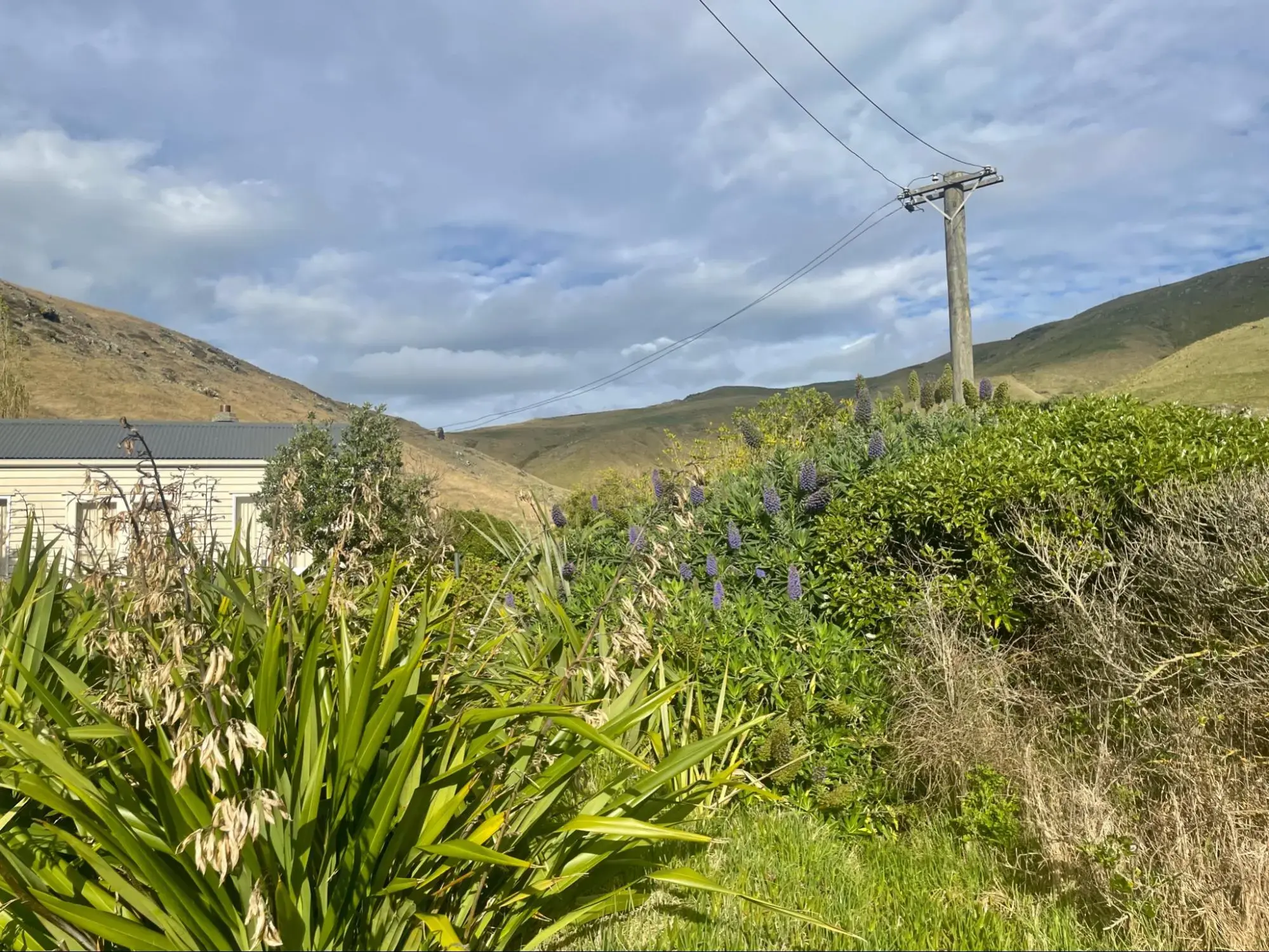 On a Friday afternoon in Auckland, New Zealand, Marie* waits for her children to return from school for their compulsory weekly phone contact with their father. It's a routine the children dread but one they have to follow in order to be with their mother. Just two years earlier, Marie was without her children, fighting the government agency that took them from her.
New Zealand's child protection agency, Oranga Tamariki (OT), has come under scrutiny for discrimination against the Indigenous Māori population. Māori are disproportionately subject to a practice known as 'uplifting', the sudden removal of children by the state. The government's Chief Ombudsman found that a considerable number of these uplifts took place without notice to the family or proper cause. Marie, who is Māori on her mother's side, was no exception. 
In May 2019, Marie was living with her children on the South Island. She had been separated for over a year from her ex-husband, who she says physically and sexually abused her and the children, when OT decided she was alienating the children from their father. Using a "Without Notice" uplift order granted by the court, a social worker called Marie to the local offices, where she says she was guarded by an officer equipped with a tactical vest and taser. Meanwhile, police officers took Marie's three youngest (her ex-husband's biological children) from school. Marie said, "my children were manhandled screaming and crying. My son, he got bruised on the wrist from the manhandling from the Oranga Tamiriki social worker." Her older son told her classmates formed a line to block the disturbing view. He says he can still hear his brother's screams. 
"It was all rigged," Marie said. She would soon learn that the white social worker who ordered the uplift was friends with her ex-husband's family, who are also white. When her ex-husband falsely turned accusations of abuse back on Marie, the social worker, without investigating, took the kids and placed them with the ex-husband's parents. "It was all because they knew someone, who's someone," Marie explained. 
In July 2019, Māori from across New Zealand rallied at the steps of Parliament in Wellington and in a number of other cities to protest OT's discrimination. At the time, Māori babies (0-3 months old) were five times more likely to be removed than their non-Māori counterparts, according to a report by the Children's Commissioner. The report also found no abuse in 53% of assessments of Māori babies, indicating a bias against Māori parents. 
This was a national embarrassment for New Zealand and exposed institutional racism in the social infrastructure that many imagined the country had overcome. Over the past three years, OT has attempted to recover from the scandals that have riddled the organization by restructuring and replacing leadership. In that time, numerous cases of malpractice surfaced. 
A Royal Commission of Inquiry into Abuse in State Care heard 2,167 testimonies of childhood abuse and neglect experienced in state-contracted care facilities from 1950-1999, largely from Māori. Their stories illustrate a history of forced assimilation in the care system whereby Māori children were alienated from their language and culture.
The Waitangi Tribunal, the commission that investigates breaches of Māori rights under the founding treaty between Māori chiefs and the British Crown, accepted 51 claims of discrimination by the child protection agency. In 2021, the tribunal released a report recommending the creation of an independent Māori body to oversee the devolution of authority over Māori children. 
These hearings raised fundamental questions around whether the state should have authority over children and if it is in the best position to protect them. Opinions on how to reform OT and redress the harm done to Māori ranged from abolition to better training. However, even the government acknowledged that those best equipped to know how to serve Māori were Māori. The common call that arose for child protection was "by Māori, for Māori."
Assessing the system
"Child protection is right in the nexus of poverty, of health and education, [and] of the justice system. So, to work to revolutionize the Child Protection sector, we have to also revolutionize those other sectors," said Shayne Walker, a senior lecturer in social work at the University of Otago.
Walker is Māori and has been through the state care system himself as a young man. For over a decade, he was a foster parent to many young people through a Māori social service provider.
"What's happened in a whole lot of countries, and this has been the case in New Zealand, is we've had the child protection that neoliberalism says we can afford. So child protection in this country has been at the behest of the market and the market only actually treats one group well," he said. "So, I can't try to talk about child protection with Māori without having that as part of the colonial landscape."
Marie faced this landscape in her struggle to reclaim her children, what she described as, "the old white men mentality of how they're the more superior race than anyone else is." In court hearings for custody of her children, she raised the racist remarks and slurs that the paternal grandparents would use against her and her mother. The judge, who is white, excused the grandparents' actions as being "outspoken." The court also appeared to ignore the letters of character witness that the family's church community wrote in support of Marie. 
"It was terrible how corrupt and how easy they can go and make up lies, and be so fraudulent," Marie said. "But the thing is they're doing this not just to us parents, they're doing it to their children."
Nicola Atwool, an assistant professor of social work at the University of Otago and expert on childhood attachment, explained that even in cases where the child is experiencing neglect or harm at home (which was not the case with Marie), uprooting children from their family and culture can have traumatic consequences. 
"There seems to be, I think, still some really naive assumptions that, if the parenting has not been adequate or, in some cases, quite severely damaging, their children will automatically connect to someone else. They don't and the research tells us that. We know that birth family remained significant," Atwool said. "They come with complex attachment histories so they're not well equipped to attach to someone new."
Children who go through the state and foster care systems have worse outcomes, particularly in health and education. Displacement results in intergenerational trauma which can increase likelihood of addiction and harmful behaviors. 
In the past, Atwool has worked at OT (then called the Ministry for Children) and Office of the Children's Commissioner. "The biggest criticism I would make is that they work with a crisis orientation and a very short term view. So as children come into care, they don't think about what that could mean long term." 
By Māori, for Māori
After a year of fighting the unified front that the social worker and the court put up against her, Marie made the harrowing decision to leave her three youngest behind and move to Auckland with her older children. "It was a big gamble, but I had to come back to re-engage with my family again, our culture, our community. And when I did that, that's when the tide started turning." 
New Zealand's North Island is more diverse and progressive than the South Island. Marie found a new lawyer, one she had seen speaking out against OT's treatment of Māori on the news, by calling persistently until they agreed to represent her. She also connected with Māori politician John Tamihere, who advocated for her and sought to get her case transferred to Te Whānau O Waipareira, the Māori service provider in Auckland where Tamihere is CEO.
Tamihere, president of the Māori Party, is one of the people leading the "Māori Renaissance," what he described as the "reclamation and regeneration of who we are, what we are." He is also CEO of the Whānau Ora Commissioning Agency, an organization key to this movement.  
Whānau Ora is a social services model designed by Māori that provides culturally-grounded support and "wraparound" resources so families can reach their self-determined goals. Tamihere described their ethic as "looking for a solution waiting to happen rather than a problem to be punished." 
Their approach to child welfare distinguishes itself by centering families in the decision-making process to find a placement for the child within their kinship network. 
"Don't get me wrong, babies will need to be removed from mothers who are going through a very difficult journey. But it's how that is socialized. It can be socialized in a human way where we get their whakapapa—their aunties, uncles or cousins or whoever [is] in the room—and the whānau makes a decision, not the state," Tamihere said.
New Zealand's government is beginning to recognize the potential of the model. The 2022  budget allocated $166 million to Whānau Ora programs and gave OT $23 million to pursue partnerships with Māori (both sums are to be dispensed over three years). In September, Waipareira and OT signed a Strategic Partnerships Agreement to begin the devolution process. 
Shayne Walker explained that previously in New Zealand, and in most countries today, child protection was modeled after a neoliberal approach where the government works as a commissioning agency and non-governmental organizations compete for contracts. Now, given how the government has failed them, many Māori are demanding equal partnership. 
"The crowd now in its various forms in child protection, in health, and in education are starting to turn up and say to Māori, 'What are the questions? What is it you want to do in your communities?' And then, 'How can we help? How can we partner with you to do this?' And, I think, that's a comparatively new thing," Walker said.
The Whānau Ora framework has also been expanded to serve New Zealand's diverse Pacific population, another group that has been marginalized and mistreated by OT. Debbie Sorensen is the CEO of Pasifika Futures and leader in developing New Zealand's Pacific health sector. 
"I think that the real secret to the model is that it is totally built around what families say they need, and then we talk with families about how they think it will work, as opposed to being prescriptive," Sorenson said, adding that this took retraining their workforce and their partners at Ministries of Health to act as listener rather than expert.
The staff at Pasifika Futures and Whānau Ora come from the communities they are serving, and some have interacted with the child protection themselves. It's a level of understanding not only cultural, but also personal that isn't often seen in traditional social work. It's welfare done by the people, for the people, and with the people. 
Over the pandemic, Marie started working at a Māori organization helping people register for COVID-19 vaccinations. Today, she works for Whānau Ora in the eldercare division.
Marie said her experience with the government made her want to never ask for help again. However, working at Whānau Ora gives her hope that no one has to feel that way again. "Because I know the context, I know the people to bring on to help support these families better and to give that wraparound service. I'm gonna do that because it's what I would want for someone to do for me."
The lasting impact
Early one morning, on a Christmas visit to Auckland, Marie's youngest child ran away from their grandparents to Marie's house. The grandparents had been hitting the children and, as Marie would later learn, abusing them in numerous other ways. On her lawyer's advice, Marie reported the grandparents to the police. Within a few days, she was reunited with her two other children as well. 
Marie and her children still have deep wounds from the abuse they experienced at the hands of her ex-husband, his parents, and the state. "That's the thing I get angry about is—I have these toxic feelings from what these agencies helped create and made bigger from what I already had from my ex-husband," Marie said. She has not received any apology from the OT office. 
Today, Marie finds relief in the little, everyday joys from her children she thought she might never experience again. "That's the only thing that was helping me—having them all home again and hearing the noise, the laughing, the screaming, playing, the stomping through the floors."
*Editor's note: This name has been changed to protect the source's privacy.
RELATED ISSUES

Children and Youth

Governance

Issue
Indigenous Communities
Indigenous Communities