On a cold March Saturday afternoon last year, three community activists showed up one by one to the empty school in Cherry Hill. They'd been called by an elder of their historically Black neighborhood in South Baltimore. For several weeks, Michael Middleton had been tracking the news of COVID-19 as it spread around the globe. Now the disease had surfaced in Maryland.
"All I could think was: What if it comes here? Do we have the resources to survive this?" says Middleton, 71,who grew up in the neighborhood. While Baltimore had yet to report a single case of COVID-19, with 26 confirmed cases across the state, Middleton feared it wouldn't be long before the virus hit Cherry Hill.
Established in the 1940s, Cherry Hill is a tight-knit community where people proudly use the acronym RICH: Raised In Cherry Hill. It's home to over a dozen innovative community-based nonprofits. But it still bears the scars of Jim Crow-era segregation. At its center is Cherry Hill Homes, Maryland's largest public housing project, where multiple generations of families live closely together. With more than half its households living on incomes below $25,000, the community of roughly 9,000 residents suffers from some of the worst social and health inequities in Baltimore.
That made Cherry Hill vulnerable, setting the neighborhood up for a possible disaster if COVID-19 hit.
Huddled around a table that day, the four organizers, plus two more on the phone, quickly assessed the risks they were facing. They knew many Cherry Hill residents had jobs in the service industry that would put them on the front lines. They knew most people would need to use public transportation to get to those jobs. They knew others would lose jobs, and few had internet access.
But the organizers zeroed in on food.
Of all Baltimore's neighborhoods, Cherry Hill is perhaps the most isolated, located on a peninsula. Aside from the few items that can be found in a local Family Dollar, it does not have a single grocery store, and the community is considered a food desert. So along with the threat of illness and death, residents would be facing another devastating consequence that shadows pandemics: hunger.
Without ready access to food, children are more likely to have anemia and asthma and fall behind in school. Adults are more vulnerable to depression, diabetes and hypertension. If nothing was done, Cherry Hill might also see a surge in crime, particularly robberies and burglaries, said Michael Battle Jr., 41,one of the three activists. "When people can't feed themselves or their families," he said, "it creates a desperate situation."
Despite the consensus, none of the organizers had dealt with food distribution before, let alone during an emergency.
So even as community medical providers would soon be struggling with a surge in COVID cases, this group began to figure out how to feed their neighbors. They needed to get people through the months until a vaccine might be available. No one knew how bad things might get.
Almost a year later, as the country is emerging from the pandemic, what happened in Cherry Hill last summer is a testament to a community's grit and heart.
"There was no time to be afraid," says Eric Jackson, 34, of the spring and summer of 2020. "When an elder in your community calls upon you, you step up."
Later that night, the first Baltimore case — a man in his 60s — would be declared, and within days, Cherry Hill would see its first outbreak.
COVID at the door
At the neighborhood's main health clinic, the chief medical officer had been preparing for COVID-19 for weeks. Dr. Janis Green was alarmed when she spotted reports on Jan. 25, 2020, of a sick passenger with possible COVID-19 symptoms being escorted off a flight at BWI Marshall Airport, less than 10 miles away. She knew that many in Cherry Hill worked at the airport and would bring any exposure back to the neighborhood.
"It was all too familiar," says Green, who had treated a patient exposed to Ebola in Virginia seven years before. "I was quarantined in an operating room for eight hours with a patient who was thought to be infected with Ebola, a deadly virus that we knew little about. The uncertainty then felt similar to the uncertainty now."
She and her team at the clinic, called FHCB Health System, for Family Health Centers of Baltimore, had already been bracing for a different problem: the early arrival of influenza B. By then, the seasonal flu had killed 20 people statewide and infected over 20,000.
But as COVID-19 cases skyrocketed across the country, the clinic staff got confusing directions about how to handle things. "We were determined to keep our doors open to patients, but even the simplest questions, like which masks to give our staff, [were met] with mixed messages," says Brian Hawkins, the health system's CEO. He said information from federal agencies and the state health department was unclear and inconsistent.
Nevertheless, the clinic's doctors and staff members quickly mobilized to retrofit the older facility, installing a massive air filtration system and plexiglass barriers, as well as enforcing new symptom screening protocols and providing protective gear.
"We knew we had to be ready for anything," Hawkins said. "We had to prepare for the worst."
On March 18, four days after Middleton and the other organizers had met, three patients with COVID-related symptoms showed up at the health clinic's Cherry Hill and Brooklyn sites over the course of 48 hours.
The first two patients got tested, and while waiting for their results, were educated by clinic staff on how to isolate from household members.
The third patient was a pregnant woman in her second trimester. She was visibly ill, running a fever and coughing, Green said. They put her in their respiratory isolation room and tested her for COVID-19. But the woman quickly deteriorated and was taken by ambulance to MedStar Harbor Hospital, where she was put on a ventilator.
Said Green: "We knew it was only the beginning."
Born of racial backlash
Struggles weren't new to people in Cherry Hill. Residents, historians, newspaper accounts, and more recently, an in-depth 2015 Morgan State University study have told the neighborhood's origin story. It was born from a racist backlash.
It happened after World War II, when thousands of white and Black Southerners flocked to Baltimore, attracted by the city's abundance of high-paying industrial jobs. White residents in Lakeland and Morrell Park began protesting the immigration of Black veterans into the nearby neighborhood of Mount Winans.
To appease the white neighbors, the Housing Authority of Baltimore City selected a relatively isolated industrial peninsula in South Baltimore and established Cherry Hill, a federal housing project for Black veterans and their families. The area was bordered by the Patapsco River to the north, east and south, and by the Baltimore and Ohio Railroad to the west.
The NAACP, the National Urban League and the Citizens Planning and Housing Association firmly opposed the project, fearing residents would be cut off from the city and further exposed to the area's environmental hazards, like industrial waste and polluted water. But Cherry Hill ultimately became the nation's first planned Black "suburb."
As a child, Middleton and his family of 12 lived in a four-bedroom army barracks-style public housing unit less than 200 yards from the city's dump and incinerator. He often played with his siblings on piles in the dump, amid toxic waste and trash.
"It's no surprise we have unusually high rates of asthma in this neighborhood," says Middleton, who now chairs an advocacy group called the Cherry Hill Community Coalition. "For decades, Cherry Hill was treated like the armpit of the city. All the negative aspects of urbanization fell upon this area."
The neighborhood is home to the Charm City Circulator bus yard, but none of the city's 24 free shuttles makes a stop in Cherry Hill, a community where 40% of the population doesn't have cars. While the Light Rail and several MTA buses list Cherry Hill on their routes, residents say service is both infrequent and unreliable. The Morgan State study reported that people waiting at bus stops with groceries have said bus drivers sometimes passed them by.
Jackson, who grew up in Cherry Hill, remembers the struggle to get food when he was a boy: three-hour excursions to grocery stores in Anne Arundel County, bumming rides and searching for sales. He's seen the results of living without access to healthy foods."We've got high rates of stroke, diabetes and high blood pressure running through this community," says Jackson, whose grandmother died at 69 from complications of diabetes.
Now, those very issues would set residents up for worse outcomes if they got COVID-19. Studies show people who are "food insecure" — lacking reliable access to nutritious, affordable food — are more likely to have several chronic illnesses that put them at higher risk for COVID's most serious complications.
So when the pandemic hit, Jackson and other activists felt they couldn't wait for outside help.
Feeding the hungry
Within three days of their March meeting at the school, Jackson linked up with Mera Kitchen Collective, a local catering business run by refugee chefs, and Wilde Thyme, a food truck specializing in Mexican-Greek fusion cuisine.
Jackson gave Mera Collective a number: Could it do 200 meals a day for the next five days? The caterers — who had launched a GoFundMe account that raised about $60,000 to buy supplies, keep cooks employed and provide food — gathered in their rented Pigtown space on a Monday night.
"It was really scary. Everything was still unknown," says Emily Lerman, one of Mera Kitchen's co-founders. The cooks had never done boxed meals before, and they were trying to stay apart from one another. "You're all super-paranoid, spraying everything down before it comes in the kitchen."
The next day, they were ferrying dozens of meals to Jackson's group in Cherry Hill. The six community activists had nicknamed themselves the Cherry Hill Crisis Response Team.
By April 1, the team had given out 5,500 hot meals from two locations, the South Baltimore Adult High School on Roundview Road, formerly Patapsco Elementary/Middle School, and the Cherry Hill Town Center.
Their feeling of victory was short-lived. They quickly saw that one hot meal once or twice a week wouldn't go very far, while a grocery box stuffed with food could provide healthy meals for a family for days or weeks. The team started working the phones and lined up donations from pantries. Three were particularly helpful: South Baltimore Gateway Partnership, the Maryland Food Bank, and Hungry Harvest.
With hundreds of food boxes coming their way, they had to figure out how to store fresh produce as well as nonperishable items. Freezer chests had sold out at most major retailers.
"People all over Maryland were panicking to store as much food as possible, because they didn't know what was going to happen with the pandemic. It was chaos," Battle says. Days later, after driving to 14 stores, he finally found one freezer from a vendor on Annapolis Road.
None of the community organizers had any experience with distributing food in an emergency. Battle had spent years as a youth advocate, leading prayer walks, back-to-school drives, and workforce development seminars in Cherry Hill. Alexandria Warrick Adams worked as an education program director, organizing after-school programming for kids across the city.
Jackson was an urban farmer who managed a community garden and various pop-up markets, while singer-songwriter Navasha Daya and her husband, Fanon Hill, were well known for offering performing arts programs to Cherry Hill's young people through their nonprofit, Youth Resiliency Institute.
What they lacked in expertise, they made up for with their relationships.
"Those first few weeks, we had to count on the team's connections. Networks we'd already built in Cherry Hill," Jackson says. "The rest was trial and error."
They decided to locate their food operations out of the adult high school. Within weeks, the team, along with a dozen volunteers from the local nonprofits Black Yield Institute, Restoring Inner City Hope, Elev8 Baltimore, and Youth Resiliency Institute, transformed the school into a working warehouse filled with wooden pallets, refrigerators and several deep freezers.
Much of their work was improvised. To enforce the 6-foot social distancing regulations during giveaways, they placed folding tables between themselves and residents, unsure whether it'd be enough to prevent transmission.
As the numbers of infected people started to climb, the staff of Battle's nonprofit, Restoring Inner City Hope, began sewing and handing out hundreds of masks with "RICH" printed across the fabric.
Some residents, including the elderly and people with disabilities, couldn't make it to the food distribution, so Daya and Hill decided to rent a 9-foot U-Haul cargo van. They began delivering food boxes door to door.
The need only grew. Bus lines were disrupted by the pandemic, and because of social distancing, people could no longer rely on rides from neighbors to reach grocery stores. Elderly residents in particular were stranded.
People desperate for food started to bombard the activists with texts.
"Some phone numbers we didn't even know," Middleton says. "People were coming not just from Cherry Hill, but all over the city."
Amid spike in cases, the need grows
At the same time, residents started to get sick.
By mid-May, when the Baltimore City Health Department started free mobile testing at the Cherry Hill clinic, the line wrapped around the corner of the building. "We were seeing entire, multigenerational families wait bright and early, just to get tested," Dr. Green said. "Some families would even leave the sickest person in the car, holding a spot for them in line."
In the coming weeks, the health center would test over 150 patients for COVID-19. Thirty percent of the tests were positive, among the highest rates in the city.
The clinic's physicians were used to seeing the impact on their patients of not having enough food: malnutrition, hypertension and diabetes. All those conditions would make it harder to fight off COVID.
So the clinic staff started giving out meals at lunchtime. Staffers also tracked down the younger relatives of homebound elderly patients to get food to them.
Clinicians often sent their patients to the nearby adult high school food distribution site, which was now running full throttle. On the last Thursday in May, cars were lined up at the school, and a dozen families were queued along the sidewalk, also waiting their turn.
Volunteers tag-teamed, passing 30-pound boxes loaded with fresh fruit, canned goods and vegetables like okra, kale and collard greens from Cherry Hill's urban community garden. The crisis response team by this point had already been doing distributions every other week to about 200 seniors and families.
Inside the school, dressed in black roller skates and denim shorts, Warrick Adams, the education advocate, hurtled past piles of carrots and squash and pivoted around a freezer. She stuffed bright-green tote bags with dish soap, bleach and toilet paper. Many of these items had been out of stock for weeks at the local Family Dollar store. The crisis team had managed to get some.
"Cherry Hill is often seen as the outskirts of Baltimore City, but right now, it's the heart," Warrick Adams said. "As servants and stewards of this community, we have to protect it."
Jackson, meanwhile, loaded boxes of potatoes onto a dolly, and wheeled them down a school hallway lined with metal lockers and bulletin boards. "People want to say we lack resources or power in Cherry Hill, but we made the choice to think creatively," Jackson says. "Just think, this building could have been vacant for months."
An eerie quiet
As summer began, the COVID numbers started to plateau. And the staff at the Cherry Hill clinic was struck by an almost eerie feeling. It seemed too quiet.
While the clinic had completed thousands of telemedicine calls, providers noticed that many of their patients were missing mandatory in-person visits. Parents were delaying or skipping their children's childhood immunization appointments. Prescriptions at the pharmacy were left unfilled. And patients with acute emergencies and those requiring surgery or pain medication were presenting late to the clinic, or sometimes not at all.
In one case, a mother brought her little boy, around 4 or 5 years old. "He was lethargic and uncomfortable, and had never been to the dentist," said Dr. Alva Smith, the clinic's dental director. After looking inside the boy's mouth, she realized he had a massive dental infection. "It looked like a huge boil. I had never seen anything like it before. We had to get him to the hospital immediately."
She and others realized that they were facing another fallout of the pandemic: delayed care.
Some patients with chronic conditions, particularly those with diabetes or kidney disease, struggled to get follow-up care. Ebony Lloyd, a kidney transplant patient, used to take three buses over four hours to make it to Georgetown University Medical Center, where she underwent her surgeries. "I can't do that anymore because I could catch COVID on the bus and I'm already immunocompromised, " said Lloyd, 34. She wound up having to rely on long-distance Uber rides to make her appointments.
All the while, even as the numbers began to drop, some residents were still getting COVID. On June 22, Paula Nyberg, a 42-year-old office manager, woke up in pain, her body weak and sore. "It felt as if something hit me. I could barely stand up," she says.
Over the next three days, the single mother of four boys also was struck with headaches, fatigue, and loss of taste and smell. On Thursday, she found her 12-year-old son balled up in a blanket on the couch, feverish and in tears.
Both tested positive for COVID. Over the next few weeks, Nyberg's health deteriorated. Increasingly short of breath, she developed pneumonia.
Meanwhile, among other Cherry Hill residents, mental health issues began to emerge. The clinic was seeing a rise in anxiety, depression and substance use, said nurse practitioner Alex Nachlis. People were dealing with the loss of relatives who they couldn't memorialize at traditional funerals. Some of the mourners were teenagers who were being raised by their grandparents and lost them to COVID.
By midsummer, COVID was also taking an emotional toll on Cherry Hill's health care providers. For months, Green, the medical director and mother of three children ages 3 to 9, exclusively wore scrubs in the clinic, dumped her work clothes in a hamper in the garage, and instructed her children not to touch her until she took a shower.
"It was really hard trying to explain to my daughter … why I couldn't hug her," she said.
'I can feed myself'
In late July, bracing against a blistering 95-degree heat wave, a dozen volunteers formed an assembly line between a classroom and a tent outside, hauling boxes into the trunks of passing cars. The Cherry Hill Crisis Response Team's biweekly food distribution was a well-oiled machine. But with the COVID positivity rate dropping, and fewer people waiting in line, several boxes of produce were left unclaimed.
Driving up in her electric wheelchair, 71-year-old Sarah Scott stacked two grocery boxes on her lap. She'd been to more than 10 food distributions at the school. "It's been a very big help. I feel safer knowing if I can't make it to the store, I can still feed myself," she said. A volunteer handed her some of the extra boxes, strapping grocery bags on the handles of her wheelchair and shoving yet another on the shelf under the seat.
On some days, Jackson says, he and Battle found themselves having to fight back tears. Both grew up in Cherry Hill and remember standing in similar lines for "struggle food" as children, when their families had little. Jackson says one young man told them that without the food giveaways, he and others would have needed to break into homes; a woman said she was saved from having to prostitute herself.
From the first distribution in March 2020 through the end of July, the collective had distributed more than 100,000 pounds of food to more than 3,000 residents across Cherry Hill and the greater South Baltimore area, Jackson said.
Maryland Senate President Bill Ferguson, who represents a district that includes the neighborhood, called the community activists' efforts "phenomenal."
"Their work has become a model for how a community can come together to address a very obvious need," Ferguson said. "Without them, we would have seen a food insecurity crisis the likes of which we've never seen before."
There were other bonuses from the work. Jackson says his team was able to canvass hundreds of residents and educate them about an initiative to build a Black-owned grocery store in Cherry Hill.
"Before the pandemic, I'd see people on the street and they'd only know me as the 'crazy farmer,'" said Jackson, who has found himself more committed than ever to his urban farm, his food co-op and his ultimate goal of empowering Black residents to engage in and control local food production.
"Now they know me. Now, we've made all these connections and we've proved how much we can do with a little funding."
Middleton, the leader, also sees hope on the horizon. Cherry Hill and six other neighborhoods have so far received roughly $10 million through a community benefit agreement made with the Port Covington development team. And Middleton believes the pandemic will catalyze much-needed improvements for the neglected community.
But that hot July day marked a hard-won triumph. As neighborhood churches, schools and the city's food access teams had begun their own food distributions, the crisis team's four-month emergency food campaign was over.
While volunteers packed up, Jackson sat in the same classroom where he and the other activists had gathered at the beginning of the pandemic. He knew their improvised rescue had helped shepherd the community through some of the darkest days of the pandemic. A future beckoned with the promise of vaccines that could keep everyone safe.
In the past few months, hundreds of residents have gone to the clinic to get the shots.
"The pandemic threw us into the fire," Jackson says. "Instead of burning up, we learned to operate within it. If COVID comes back to Cherry Hill, we'll be ready."
For a moment, he stopped pecking away his laptop and took a big breath, savoring their resilience.
Isabella Gomes is an infectious disease epidemiologist and freelance journalist who received a grant from the Pulitzer Center to support this reporting.

RELATED ISSUES

COVID-19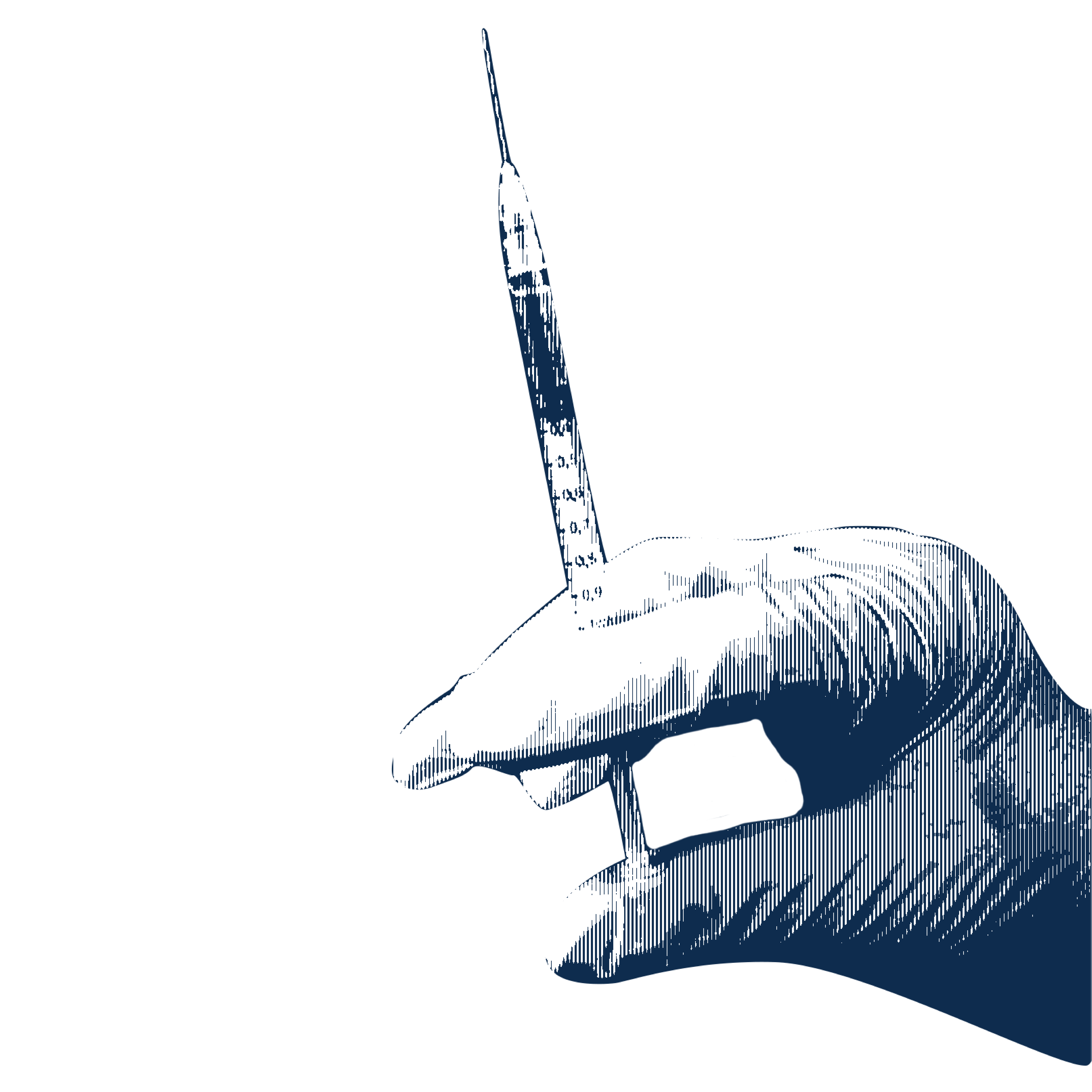 Health

Racial Justice
RELATED INITIATIVES