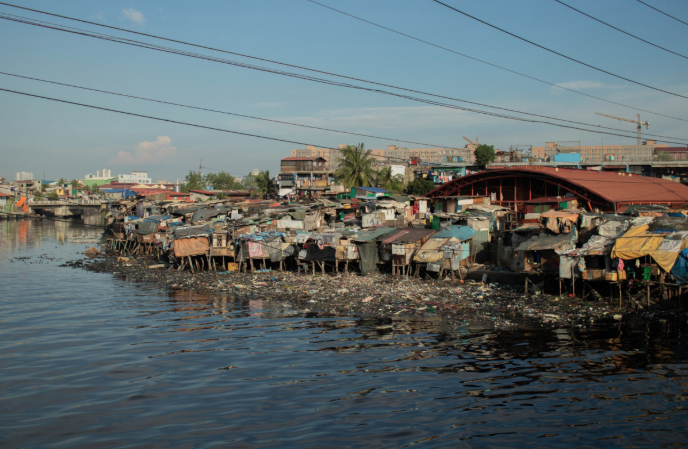 The Philippine government has begun the process of relocating more than 200,000 families living along waterways to restore Manila Bay, the main body of water in the capital.
Some residents worry about their impending displacement, citing a lack of jobs in resettlement sites.
Relocating informal settlers is part of a seven-year program to rehabilitate Manila Bay, one of the most polluted bodies of the water in Metro Manila.
Increased rainfall due to extreme weather events poses threats to informal settlers in the area as it could cause landslides and flooding.
MANILA — On a Wednesday afternoon, Rosemary Herela peers out the makeshift window of her home made of corrugated tin and salvaged wood. She sees a woman in the distance paddling on a Styrofoam raft and looking for pieces of wood to sell.
Herela waves to the woman, and the exchange prompts her to reminisce about her first days in Isla Puting Bato, a narrow strip of land along Manila Bay.
"This was all rock before. The water used to be crystal clear, and you could see the sand," says Herela, a petite 41-year-old with a gaunt face and a short bob.
She used to live with her husband 24 kilometers (15 miles) away in Caloocan City, but they moved in search of work. Isla, located in Tondo, Manila's most densely packed slum district, offered promise because it sat near a port area.
They moved into her husband's friend's house by the water until they saved up the equivalent of $40 to buy a small lot from a neighbor. Other neighbors helped them build their one-room shack out of wood scraps and corrugated metal sheets. Her husband found a job unloading cargo at a nearby pier, while Herela made and sold lump charcoal.
That was 20 years ago. Since then, Herela has given birth to six children, watched her husband die of hepatitis, fallen in love with her neighbor, and given birth to two more children who are now 3 and 4 years old — all in the same house, which now extends beyond the shore.
And on Isla, shacks like hers now stand side by side, covering the shore and extending over the water. It's known for being a village of squatters or informal settlers, people who occupy private land without having the proper title or right to do so.
But their days on Isla are limited. Like Herela's, more than 200,000 informal settler families in Metro Manila are facing relocation because of a government initiative to restore Manila Bay, one of the most polluted bodies of water in the country.
The settlers are seen as the main source of pollution in the area, according to Jose Antonio E. Goitia, executive director of the Pasig River Rehabilitation Commission (PRRC). "They have no trash can. They have no toilets. They turned the waterways into a dumping ground of all their wastes. It caused a vicious cycle of pollution that could only be ended through relocation, among other rehabilitation strategies," he said.
Herela says this practice of throwing waste directly into the bay is common. She says no one collects their garbage because, under the law, their homes are considered illegal settlements. "We throw our trash right there in the water. Our neighbors do it too," Herela says. "It'll go away when the tide comes."
Their bathroom is just a small section of their living room, partitioned off with a blanket. The toilet is a hole in the floor. She says she's never gotten sick from eating fish from the bay, even though their waste goes straight into the water. Herela says they can harvest mussels, crabs and fish like tilapia and dario.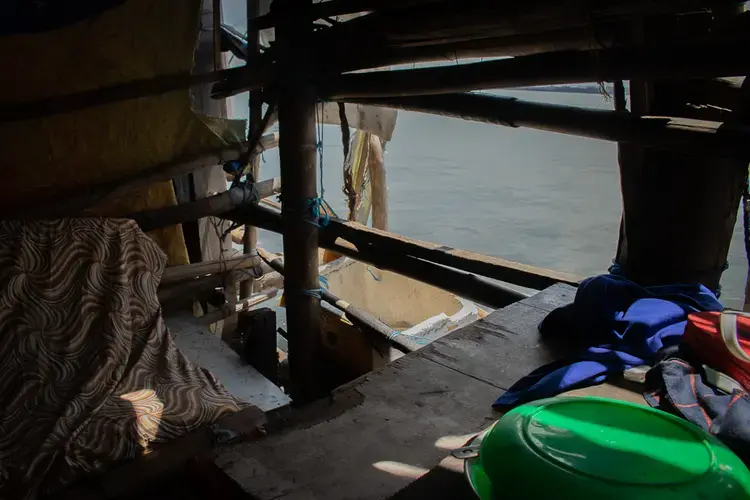 While some residents are content with moving, others aren't because they lack confidence in the government's relocation plans and because they value the lives and communities they've built in the city. "I'm just thinking about my children, and I can't let go of this house," Herela says.
Saving the Bay
The push by authorities looking to beautify and restore environmentally compromised areas is happening in a number of places across the world — from Fiji's government relocating several coastal communities threatened by climate change, to India's Tamil Nadu state evicting more than 52,000 families living in slum areas for new roads.
In the Philippines, government officials see Manila Bay as an environmental imperative, especially because of its potential for recreation and tourism. Yet the bay is in critical condition.
Man-made pollution and deforestation threaten the bay's natural ecosystems, including its mangroves, mudflats and coral reefs, and failing to act will lead to a decline in fisheries, says Rodne Galicha, executive director of Climate Action for Sustainability Initiative.
Although the country's Supreme Court issued a writ ordering 13 government agencies to restore and preserve the bay back in 2008, its quality hasn't improved. The environment department reported in January 2019 that the bay's level of fecal coliform, a type of bacteria found in feces, was almost 3.3 million percent over the standard 100 most probable number (mpn).
Last December, environment secretary Roy Cimatu expressed his intent to make the bay swimmable again by 2020, through a seven-year rehabilitation project priced at 47 billion pesos ($900 million). The interior and local government department has ordered local government units and agencies to conduct system sewage checks and submit a weekly report of their own cleanup drives.
Manila Mayor Francisco "Isko Moreno" Domagoso is taking the lead on cleaning up the city and its waterways. During his first few weeks in office, Moreno visited polluted waterways that drain into the bay, appealed to informal settlers to relocate, and promised to build vertical housing units because he said sending them to faraway relocation sites would not benefit them.
Moreno has also talked about turning around 30 percent of the city's total land area into green spaces by redeveloping parks and planting more trees, which could address the city's perennial flooding and vulnerability to climate change.
Fighting Climate Change Impacts
When it comes to relocating informal settlers, the bay's pollution isn't the government's only concern. There's also climate change.
For example, year-round rainfall is expected to increase in the Manila Bay area due to climate change, as projected by the Philippine Atmospheric, Geophysical and Astronomical Services Administration (PAGASA). Galicha says that could lead to landslides and floods that could hurt those living in shanty villages.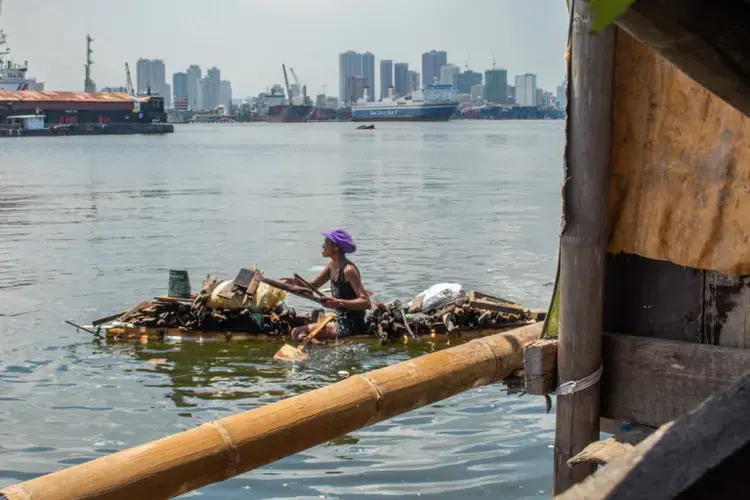 That already happened in Isla and nearby compounds in Tondo when Typhoon Ketsana (known as Ondoy in the Philippines) hit Manila in 2009. Desiree Llanos Dee, Greenpeace Philippines' climate change campaigner, says Ketsana was categorized as an extreme weather event because it brought a month's worth of rainfall in one day.
Herela says that when threatening storms like Ketsana make a landfall, the head of the local ward, or barangay, brings them to a recreation complex that serves as an evacuation site. The high winds and waves destroyed their shack's walls, and they had to leave behind their belongings to neighbors with sturdier concrete houses.
"Climate change is a threat multiplier," Dee says. "Vulnerable communities are already in vulnerable situations. With climate change, they face all these compounded risks, and their adaptive capacity is not very high."
But Dee says people weren't quick to attribute extreme weather events like Ketsana to climate change back then. "It was just like the new kid on the block," she says.
However, the government felt Ketsana's impact and realized similar disasters could become the new normal, which led to legislation such as establishing a national fund for climate change adaptation projects including resettling typhoon survivors, Dee says.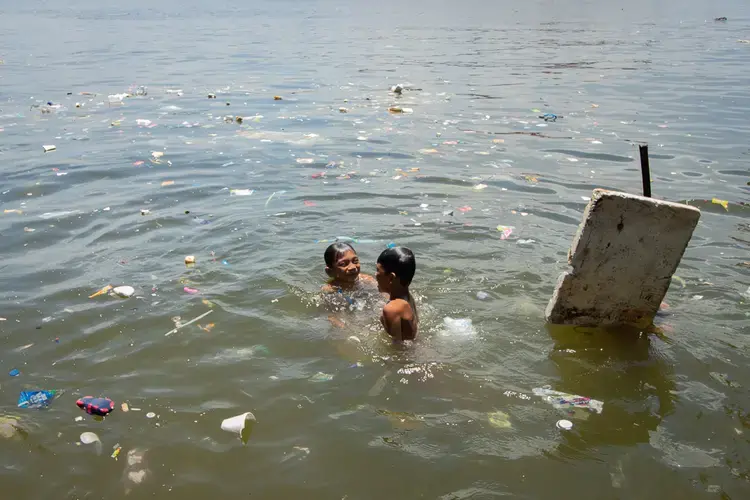 The government also moved people living in areas prone to climate-related threats such as flooding and landslides to available in-city and off-city housing. But Herela says those who evacuated just return and rebuild, and the tug-of-war with government becomes a cycle.
Mixed Feelings About Relocation
In February 2019, the Philippine Ports Authority (PPA), National Housing Authority (NHA), International Container Terminal Services, Inc. (ICTSI), Manila North Harbor Port, Inc. (MNHPI) and the city government of Manila agreed to build new housing units for Isla's 2,200 informal settler families. The PPA donated the 5-hectare (12.3-acre) property for the housing units. It will be close to Isla, and the residents only have to pay between $12 and $20 monthly.
Yet not everyone is welcome to the idea of being relocated, says George Oliver De La Rama of the PRRC. "There's resistance from the communities," he says.
Herela says no one has tried to relocate her family in the last two decades she's lived there — until now. She says the government's plans can get confusing and change direction depending on who's in power. For example, former President Gloria Macapagal-Arroyo issued a housing plan for Isla's residents 15 years ago, but it never materialized.
"I like it better here," Herela says, crouched over a bucket as she swiftly peels a head of garlic with a utility knife. "At the relocation sites, what would you do? We'd go if there were jobs, but what if there weren't?"
She says most people easily find work in construction sites, at the pier or at the markets in the Divisoria commercial district. Herela says she can earn $2.70 a day for peeling two sacks of garlic with her husband, which they do from dawn to dusk.
Their earnings aren't enough to support their family of 10, so Herela's 13-year-old daughter works at a discount mall in Divisoria to help out. Her 17-year-old son helps unload bananas from ships at a nearby pier.
Herela's neighbor, Baselisa Mejido, 56, also says living by the water gives them easy access to food. She points to a school of small fish under Herela's house, swimming in the murky water with floating pieces of plastic. "You just go down there and when the tide comes, you have food," she says.
Rebecca Sanchez, 57, says she doesn't mind being relocated. She's been living in Isla since her family moved from the island of Samar in the country's east in 1976 and has been the president of a community-led group called ISLA, which stands for "Individuals Serving Lives Advocates."
Sanchez attended a public forum on the relocation last May. She says the relocation plan fulfills their needs, like having a school, health center, barangay hall and market. She's not sure when the government will relocate them, especially since her house isn't situated in a danger zone; she's within the legal easement of being 3 meters (10 feet) away from the water.
"Our barangay captain said that in five to 10 years, we'll still be here, and that it's not so easy to move everyone," Sanchez says. "Our question to the captain was, what if Duterte is no longer president? Then we'll have to stay here longer." She adds that even though they can only live in their future housing for up to 25 years, at least informal settlers like herself will feel the importance of having a house to call their own.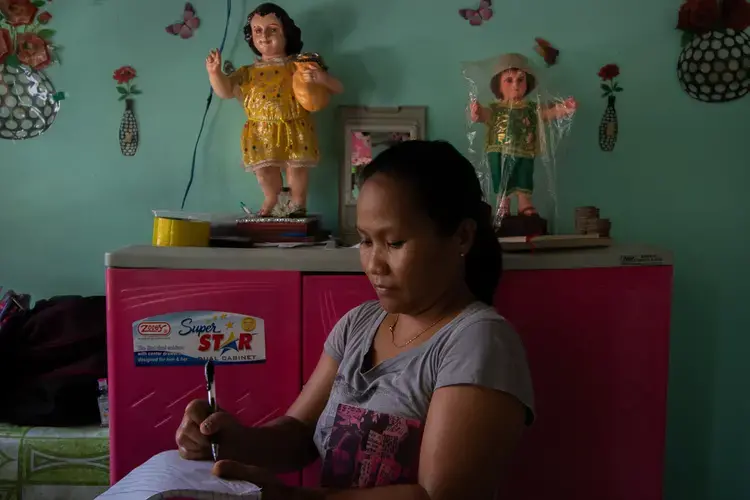 Life in Government-Provided Housing
Armida Alfonso, 38, previously lived in a shantytown along Estero de la Raina, which is now a linear park with a paved road, manicured shrubs and solar-powered streetlights.
Three years ago, the government relocated her family to a housing unit inside a five-story building next to Tondo's Smokey Mountain. She says they can live there for 30 years. They have to pay around $23 a month, but she says their payment plan is flexible. A penalty charge for missing a payment is 20 cents.
When Alfonso and her family moved in, their unit was a single room. She and her husband, Jimwell, maximized their space by building their own bedroom, installing counters and putting up wooden shelves. Alfonso also runs a sari-sari, or variety store, from their unit where people can buy daily essentials.
"Living here is fine," Alfonso says. "We get by every day, no matter what."
But she says some residents go back to squatter areas even though the government has given them a decent place to live. They sell their units to other informal settlers who didn't meet the requirements for a unit.
The government also relocates many informal settler families to provincial areas such as Cavite, Bulacan, Rizal, Laguna and Batangas because there's more open land to build housing units, says Jansteen Manuel, environmental management specialist for Quezon City's Environmental Protection and Waste Management Department.
Yet it's difficult to make money in the province, says Nelieta Quillo, 42, who lives in a relocation site called "Summer Homes" in Trece Martires, Cavite, 50 kilometers (30 miles) from Manila.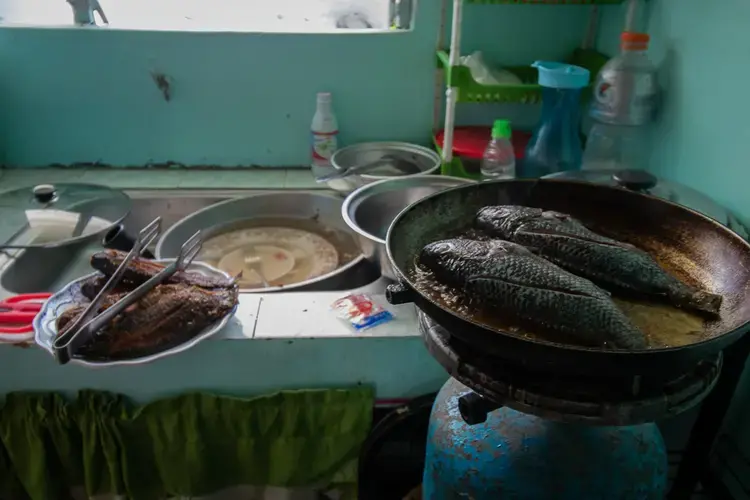 Quillo's husband works as a fruit seller in Divisoria, but he only comes home on the weekends because the commute takes him three to four hours, depending on the traffic. She says it's also hard to keep a job in the province because the pay rate is lower compared to Manila. "You'll really have to leave town to find a job because it's hard to live here if you can't get one," Quillo says.
Previously, Quillo lived on the second floor of a three-story shanty with her family in Estero de Magdalena, a polluted waterway that drains into the Pasig River and Manila Bay, for 20 years — until the government relocated them in July 2018.
Although their first year at Summer Homes was free, Quillo says they need to pay off around $4,000 so their 20-square-meter (215-square-foot) house will officially be theirs. The government gave them $350 for their relocation. Over the last year, they used that money and saved more for renovations, such as painting their house lime green and building their own bedroom.
Some people living in Summer Homes also have limited access to electricity and running water. For example, Divina Baniata, 43, who moved there from Estero de Magdalena last June, says they only have electricity from 6 a.m. to 6 p.m. They have to get water from a pump two blocks away, but the line is long and waiting outside in the heat is unbearable, she says. "It's not like in our squatter area where it's not hot," Baniata says. "If you put a candle out there, it'll melt."
She also says food is hard to get. The government gave them three days' worth of groceries when they moved there, but after that, they were on their own. They can commute to a local market to shop, but sometimes they don't have money to go. A fishmonger comes by to sell his daily catch, but Baniata says it's too expensive. Instead, they stock up on rice, eggs, noodles and dried fish. Her neighbors share food with them when they need it.
Baniata adds that she doesn't feel safe living there because of their unit's condition. When they arrived, their windows were bare, their front door was broken and they didn't have a working toilet. She says most units have been there for a decade; today, several stand vacant in rows and filled with overgrown plants.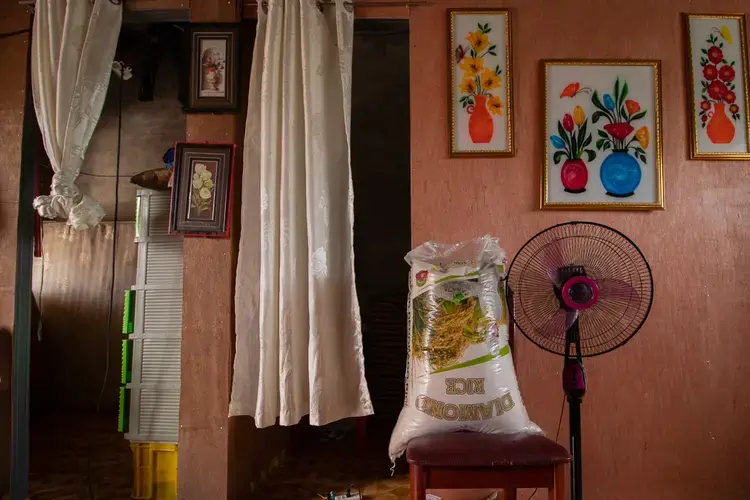 "If I really still had a house in the squatter area, I would bring my things back there," Baniata says. "I'm really not content here. My husband and I fight because he says there's nothing else we can do."
Baniata says a group of concerned citizens from her neighborhood have tried to rally for better living conditions in front of their local NHA office. With their barangay chairman's help, they've gotten a few more water pumps and a nightly security patrol.
She says her neighbors are just patient and trying to make the best of their situation, especially since the relocation process was long. It involves numerous briefings, site visits and a lengthy requirements checklist before the government approves families for new housing. For example, each family must submit documents such as birth certificates, marriage contracts and police clearances, all of which cost money to prepare.
Some people at Summer Homes sell their units and go back to Manila, like their former neighbor, Baniata says. Despite multiple attempts at contacting their local NHA about this matter, they did not respond. The environment department, which is the executive agency leading the Manila Bay rehabilitation, responded through a media officer that it could not comment on the relocation.
The PRRC's De La Rama says they work closely with informal settler families and various government agencies to ensure the relocation is successful. And the relocation process isn't going to end anytime soon because of the bureaucratic processes involved in validating requirements, allocating houses and working with so many different departments and government units.
"But relocatees are very blessed to finally have their own homes," De La Rama says. "This help from the government may not be enough for others, but it's doing its best."
Back in Isla, Herela takes out a laminated card from the NHA that reads "Tagging & Census Validation." It's one of the first steps toward relocation: the government tracks boundaries between houses in squatter areas and how many residents they'll move.
Herela says she wasn't sure who exactly led it, but a few people from their city hall took photos of her inside her shack and asked her questions about her family before placing the tagging notice on her door.
That took place on Nov. 8, 2018. More than a year later, Herela is still unsure about her family's fate. "I'm just waiting because we don't know when we're going to be kicked out of here," Herela says. "We can't really do anything else."
RELATED ISSUES

Issue
Land and Property Rights
Land and Property Rights

Issue
Migration and Refugees
Migration and Refugees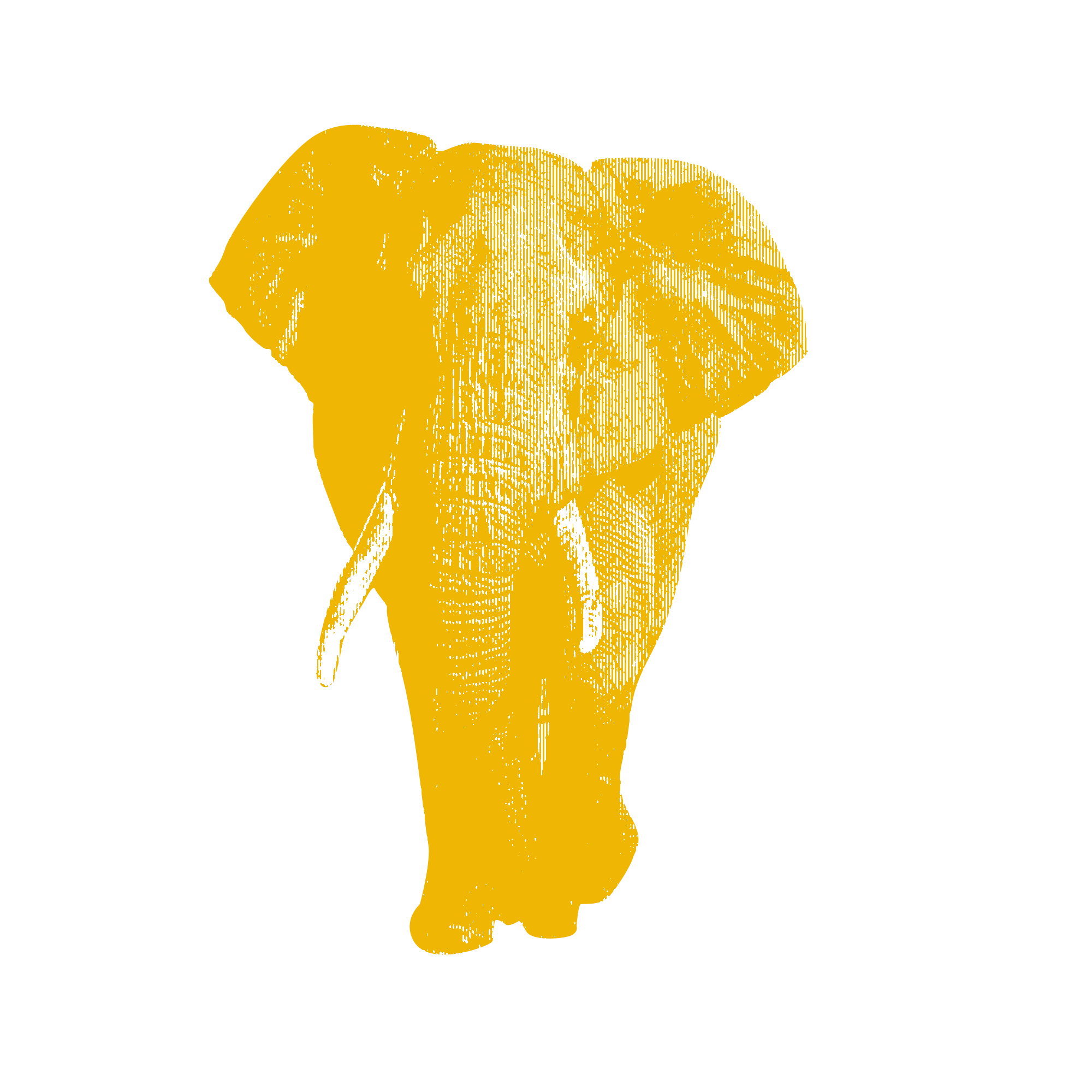 Issue
Environment and Climate Change
Environment and Climate Change