After Russia invaded Ukraine last year, the U.S. and Europe imposed strict sanctions against the Russian government. But as Russian manufacturers work to replace tanks destroyed on the battlefield, they are doing it with the help of a machine part made by a company based in New York state. Simon Ostrovsky traveled to Kyiv and Albany to get to the bottom of the NSH USA's role.
---
---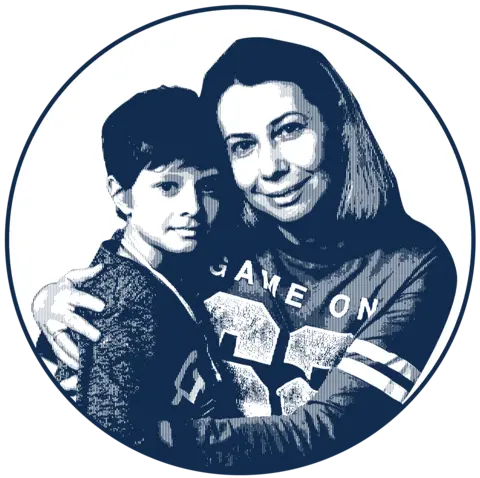 As a nonprofit journalism organization, we depend on your support to fund coverage of global conflicts. Help us continue funding the hard costs of in-depth coverage of the Ukraine invasion—including travel, hostile environment safety training, and the increased security expenses that arise from reporting in war zones.
---
Geoff Bennett: Are American manufacturers helping Russia rearm?
With support from the Pulitzer Center, "NewsHour" traveled to Ukraine and Upstate New York to investigate an industrial technology that has the U.S. Department of Defense among its clients. Its products appear to be prized in Russia as well, where the military industrial complex has ramped up to meet the demand of the war in Ukraine.
Special correspondent Simon Ostrovsky has this report.
Simon Ostrovsky: This is the Uraltrac Chelyabinsk tractor plant in Russia. It's seen orders soar for the battle tank engines it manufactures since Moscow launched its full-scale invasion of Ukraine last year.
Elena Tikhomirova, Uraltrac (through interpreter): In the first quarter of the year, the monthly volume of modernized diesel engines manufactured exceeded that of the USSR during the Cold War by 12 percent.
Simon Ostrovsky: That's because, after World War II, the Soviet Union and now Russia has never fought a country that could destroy heavy armor at the rate Ukraine is destroying Russia's military hardware today.
Man (through interpreter): These are our destroyed vehicles. There's the tank turret and there's the tank itself. But, on TV, it's always everything is great. We're the best.
Simon Ostrovsky: Russia has lost approximately 6,430 tracked vehicles, including at least 2,253 tanks, since it launched its bloody campaign.
Man (through interpreter): As a result of increased production volumes, we need young workers.
Simon Ostrovsky: As a result, the plant in Chelyabinsk has been on an unprecedented hiring blitz, posting recruitment videos like this one across social media, videos that reveal the technology Uraltrac has used to ramp up its production.
Man (through interpreter): We are seeking men and women of any age.
Simon Ostrovsky: The device seen in the background is a Niles-Simmons N30-MC turn and mill center. It's a machine tool that uses computer numerical control, or CNC, to automatically machine metal into almost any desired shape.
Uraltrac uses the Niles-Simmons to create crankshafts needed for its various diesel tank engines. The company that makes the machine tool is called NSH and has its roots in the Upstate New York Simmons Machine Tool Corporation, which manufactures train wheel maintenance equipment used by many U.S. metro transit systems.
NSH USA Corp., as the company is now known, also supplies the U.S. Department of Defense and was awarded an $8.8 million defense contract from the U.S. army for the supply of CNC boring and milling machines last year.
Although the Niles-Simmons machine tools NSH's defense clients are interested in get made in Germany, it's 100 percent American-owned company, so it's subject to U.S. export controls. They have got manufacturing facilities in Germany and in China, but also in Sterling Heights, Michigan, and here in Albany.
So how did a machine tool made by a company that got its start in the New York state capital end up on the floor of a factory owned by Russia's only tank manufacturer, Uralvagonzavod, which has been subject to U.S. sanctions since 2014?
The answer lies with this man, the German-born American chairman of NSH Group, Hans Naumann, who's been very vocal about his opposition to sanctions against Russia. Here's Naumann in 2016.
Hans Naumann, NSH Group (through interpreter): The sanctions were foisted on us by the United States. We will get rid of them only when America gives the safe zone. I hope that the decision will be made soon.
Simon Ostrovsky: Then, when Donald Trump became president in 2017, Naumann told a German newspaper he'd voted for the Republican and supported his purported stance on Russia.
Hans Naumann (through interpreter): I think that Trump, unlike many European politicians, has recognized that the white population must stand together. Americans, Europeans, Australians, they're roughly 1.5 billion people, but Asians come to six billion.
In my opinion, the world's demographics compel the two nuclear powers, that's America and Russia, to stand together.
Simon Ostrovsky: Those comments, while racist, aren't illegal. His company's dealings with Russia, however, might be. Customs records obtained by "NewsHour" reveal that shipments to the Russian arms industry continued.
In 2016, NSH shipped an N50 mill and turn center worth over $3 million from its factory in Germany to the Kolomensky zavod in the Moscow region, which manufactures massive diesel engines for the Russian railways industry, but also, notably, for the country's navy.
Like Uraltrac, Kolomensky uses its Niles-Simmons machine to make crankshafts. The Kolomensky sale is a rare example of a direct shipment to a Russian arms producer. Most of NSH's business with the Russian defense industry is harder to track, because it sells its products through intermediaries such as a Swiss trading firm specializing in CNC machine tools called Galika A.G.
Here's how it works. Galika A.G. purchases Niles-Simmons products in Europe and then ships them to its own subsidiaries in Russia. These Russian Galika affiliates then sell the machines to arms producers through public procurement competitions that state-owned defense firms are required to hold by law.
Andriy Kulchitskyi, Investigator (through interpreter): We're at the institute where the rockets and remains of weapons used by the Russian Federation against Kyiv and other regions of Ukraine are collected.
Simon Ostrovsky: Seven people were killed and more than 150 injured when Russia fired this Iskander cruise missile into central Chernihiv in Northern Ukraine last month. The terrifying moment of impact was caught on video by a bystander.
Oleksandr Vysikan, Investigator (through interpreter): The date of manufacture, January 31, 2023, is stamped into this component from the remains of the 9M727 cruise missile.
Simon Ostrovsky: This is the tail end of an Iskander Russian missile. Now, the manufacture of its guidance system is a company that in 2018 ordered a Niles-Simmons machine tool.
But things didn't go smoothly. Galika subsidiary Galika-MET realized it wouldn't be able to deliver the equipment to the manufacture within the time frame set out in its defense contract. So it reached out directly to the NSH plant in Germany, not the Swiss trading firm it was ostensibly purchasing the equipment from, to find out how long it would realistically take to deliver.
NSH responded directly to Galika-MET in the following letter obtained by "NewsHour."
Woman (through interpreter): "Upon receipt of the manufacturing order in December 2018, the N-mill 1000 machines will be ready for shipment from our factory in Germany in April-May 2019.
Simon Ostrovsky: And, in May of 2019, customs records show that Galika-MET indeed took delivery of two N-mill 1000 high-precision milling centers and two separate shipments worth $461,000 each.
The machines were sold to Moscow's Central Scientific Research Institute of Automation and Hydraulics, which developed the Iskander long-range missile system currently pounding Ukrainian cities on a near-weekly basis.
I managed to get a hold of the president of NSH USA, David Davis, on the phone. He told me the NSH Group regularly saw export licenses for the products it sold in Russia, which means they told regulators who the end user of their machines was supposed to be and asked for permission to make a sale.
David Davis, President, NSH USA: Our policy is obviously to follow U.S. export compliance, so that's why it's important to us to know what you're talking about, not for the purpose of trying to prove right or wrong, but just trying to prove which machines we're talking about.
Simon Ostrovsky: Once I'd given Davis the details of the three sales we uncovered, he e-mailed me that NSH had had German export licenses approved, but the names on them didn't match the end users, meaning NSH's client may have misled the company about who the machines were actually for, or NSH knew all along, or at least it should have known.
I asked David Tafuri, a specialist in sanctions law, if NSH was at fault when products sold to a Swiss intermediary end up in the wrong hands.
David Tafuri, Sanctions Law Specialist: NSH should have looked further than just the first company purchasing it. And, notably, you can be guilty or responsible for a civil infraction of sanctions, even if you don't know that what you're doing is violating the sanctions.
This is especially important, given that Russia is using some of these products from NSH to make weapons that are killing people on the battlefield in Ukraine.
Simon Ostrovsky: It's your belief that no shipments were made to Russia after the full-scale invasion?
David Davis: Yes, absolutely. Like I say, I don't have any operating authority over those plants, but, I mean, it was well-publicized inside of our group that nothing was going to Russia.
Simon Ostrovsky: NSH USA's president told me NSH Group halted all trade with Russia after the invasion last year. But NSH signaled its intention to continue supplying Russia with its products in its annual report, published almost half a year after Russia's full-scale invasion had commenced, believing any contracts signed before the Russian offensive started were above board.
The H in NSH, a subsidiary called Hegenscheidt-MFD, made no fewer than 40 shipments to Russia worth $17 million between May of 2022 and March of this year. "NewsHour" reached out to the U.S. Department of Commerce to check if NSH had applied for American export licenses for the machines we traced to Russian defense firms.
But the agency said it couldn't comment on company-specific licensing requests.
For the "PBS NewsHour," I'm Simon Ostrovsky in Albany, New York.
RELATED ISSUES
RELATED INITIATIVES