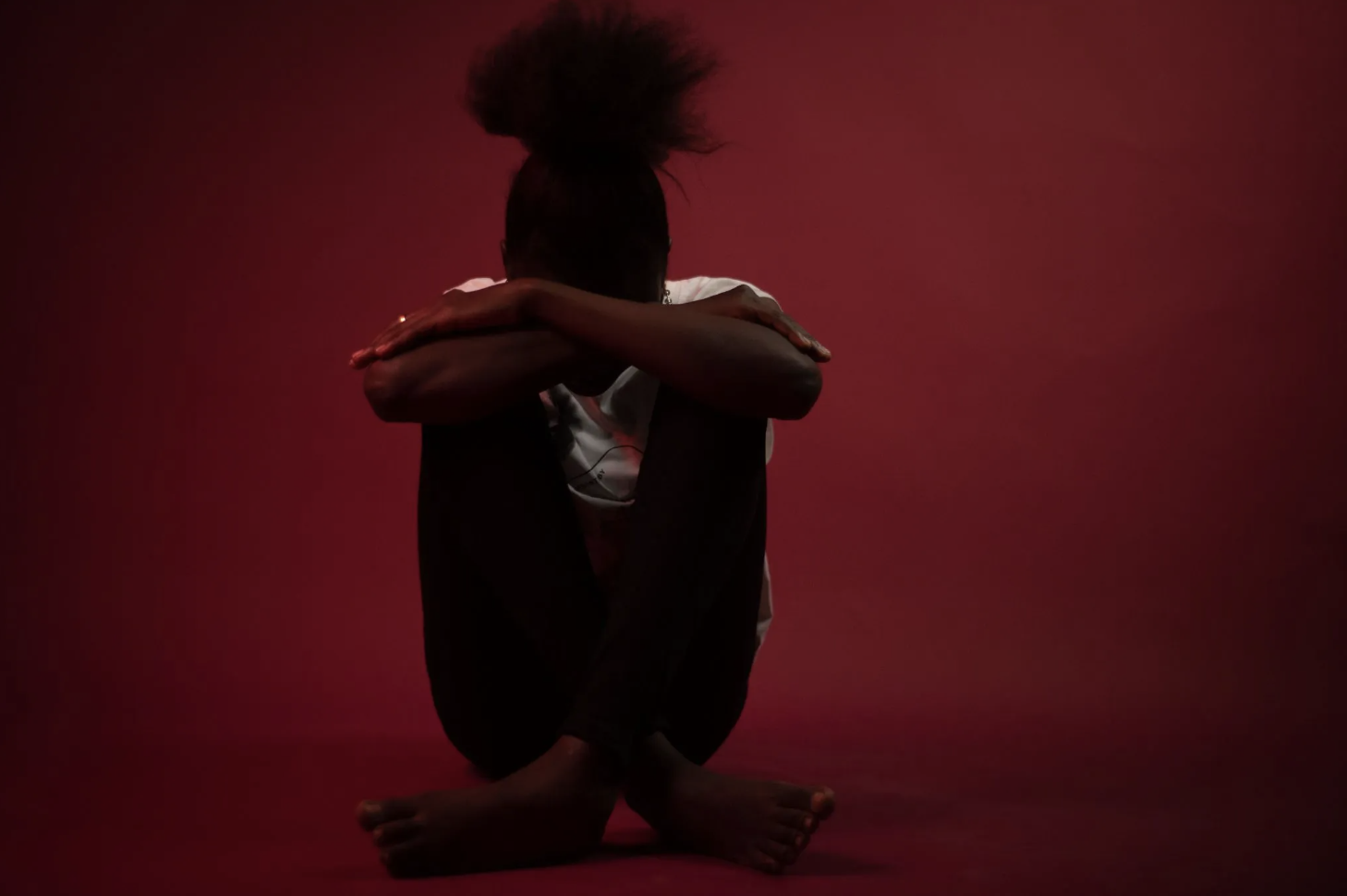 CALABAR, Nigeria — In March 2020, when schools in Nigeria closed their doors to flatten the surging curve of coronavirus infection, the unintended consequence was that thousands of children and teenagers across the country became soft targets of sexual assault and rape. Celia*, 17, was one of them.
On a sunny afternoon last December, Celia walked into the Basic Rights Counsel Initiative (BRCI) office in the heart of Calabar, in Cross River State, southeast Nigeria. (Names have been changed to protect the identities of the victims.) Her friendly demeanor did not show the trauma she carried about with her. She curtseyed, greeting those seated in the waiting area, and found herself a chair in a corner of the room, fanning herself with both hands to ease the heat from the scorching sun she had just escaped.
Celia was at the BRCI office to talk with a reporter about what had happened to her on July 20, 2020, at the height of the first Covid wave. Lured from her home in Calabar by an older neighbor whom she regarded as an uncle, she was drugged and raped. After she regained consciousness, she said, her neighbor convinced her that nothing had happened.
Over the following months, Celia's account, along with those of other young survivors, became part of a disturbing pattern identified by the BRCI, a private group that shelters young victims of domestic and sexual abuse and provides legal services. The goal of the initiative is stringent anti-rape legislation, particularly as it affects minors in Cross River State.
Working with the group, this reporter was able to sit down with other young women and girls and learn firsthand how their sexual assault experiences have affected them and their families.
Celia said she wanted to share her story (with the consent of her parents) to create awareness and give hope to other girls like herself, who have had "their pride" taken from them.
The day she was raped started out typically, or at least typically since the lockdown. She dropped by the apartment of her neighbor, whom we'll call James, as she had done many times before. She had grown fond of James and his family in those months and sometimes passed time with them watching TV or playing board games. It was a cordial relationship, she said, the type that grows in a communal setting where people have to share household items and rely on one another for safety and companionship.
As the months rolled by, with schools still closed and no sign of when they would reopen, James promised to take Celia to his office for a change of scenery.
"He was like my uncle, my closest neighbor," she said, clapping her hands in a way that showed the incident still left her befuddled. "I never knew he had such an intention in mind."
So on that July morning when James, in the presence of his wife, asked Celia to come with him to his place of work, his offer raised no suspicion. Celia said she hopped on the back of his motorcycle, expecting nothing more than an interesting day at the manufacturing company where he worked.
"He gave me an energy drink and pepper soup," she remembered. "He told me to eat but I said no because I had eaten at home but he persuaded me to take the things. So I told him I would take the drink. He was the one who opened the drink. . . . When I drank, I did not know he had dropped something inside."
That was the last thing Celia could recollect before she dozed off. She was not sure how long she slept in the small storeroom where James had been entertaining her, but when she awoke, she said she was in severe pain and noticed she was bleeding.
Disoriented as she was, James led her to the roadside, hailed a cab and put her in it to go back home. Celia had not yet fully grasped what had happened to her. "I did not know that I had been raped," she said, but she felt uncomfortable and knew she could not go home to her father while she was bleeding this way. She would not know how to explain it to him, she said.
Instead, she went to see a nurse, a family friend she had seen providing medical care. It was the nurse who took her to a teaching hospital in Calabar, where she was told her hymen had been broken.
The pandemic's scourge
Five months after the novel coronavirus was first discovered in Wuhan, China, and two months after the World Health Organization declared a pandemic, in March 2020, Nigerian President Muhammadu Buhari announced the first two-week lockdown in Lagos, Ogun and Abuja, the states with the highest numbers of Covid-19 cases at the time. Soon, as the virus spread, the lockdown was extended and enforced in other parts of the country.
But as the government shut down schools and imposed curfews, girls like Celia were forced to share space with adults. Many times, the same adults who raped and molested some of these girls were their family members and caregivers.
Some victims were quite young. Laurel, only four, was raped by her septuagenarian great-uncle, said Eugene, Laurel's grandma.  "If the child had gone to school," Eugene told PassBlue, "maybe he would not have had the time to plan what he did."
It was Grandma Eugene who saw little Laurel when she came out of her great-uncle's flat, holding her groin and with confusion plastered on her young face. Eugene was the one who then took her to the hospital, where it was confirmed that she had been raped.
When the alleged rapist was confronted with the allegation, Eugene said, he denied it until he was arrested by the police.
"He confessed and said he was drunk," Eugene said.
In an interview with the great-uncle at the Calabar Correctional Center, where he remains pending trial, he denied raping four-year-old Laurel.
"I had to say I did it because [Eugene] said that was the only way she would let the police release me," he said. Asked why the girl was found by the hospital to have been raped after leaving his apartment, he claimed to have no inkling.
"I was asleep," he said.
Sexual assault of minors in Calabar is not rare. Olabisi Ajayi-Kayode, the executive director of the Cece Yara Foundation, a children's rights advocacy group in Lagos, the business capital of Nigeria, said that in an average year "1 in 4 girls and 1 in 10 boys in Nigeria experience sexual violence before reaching the age of consent." The United Nations estimated that 12 percent of girls aged 15 to 19 experienced sexual violence and predicted that the number of people exposed to sexual violence would grow during the lockdown.
The Lagos State Domestic and Sexual Violence Response Team (DSVRT) recorded no fewer than 1,718 cases of sexual violence against infants and children under age 17 in  2020. According to data provided by the organization, 56 percent were between two and nine years old.
Mohammed Adamu, a former inspector general of the Nigeria Police Force, bemoaned an increase in the number of sexual violence cases reported to the police during the lockdown. "From January to May 2020, we have recorded about 717 rape incidents that were reported across the country," Adamu told local news media before stepping down in April 2021.
A year earlier, only a few months after many countries started imposing Covid-related restrictions,  about 243 million women and girls (aged 15 to 49) around the world were subjected to sexual or physical violence, according to UN Women, the main entity in the organization promoting equal rights and protections for women and girls. In Nigeria, UN Women said, some 37 million people — 18 percent of the population — have experienced sexual violence since the Covid-19 outbreak.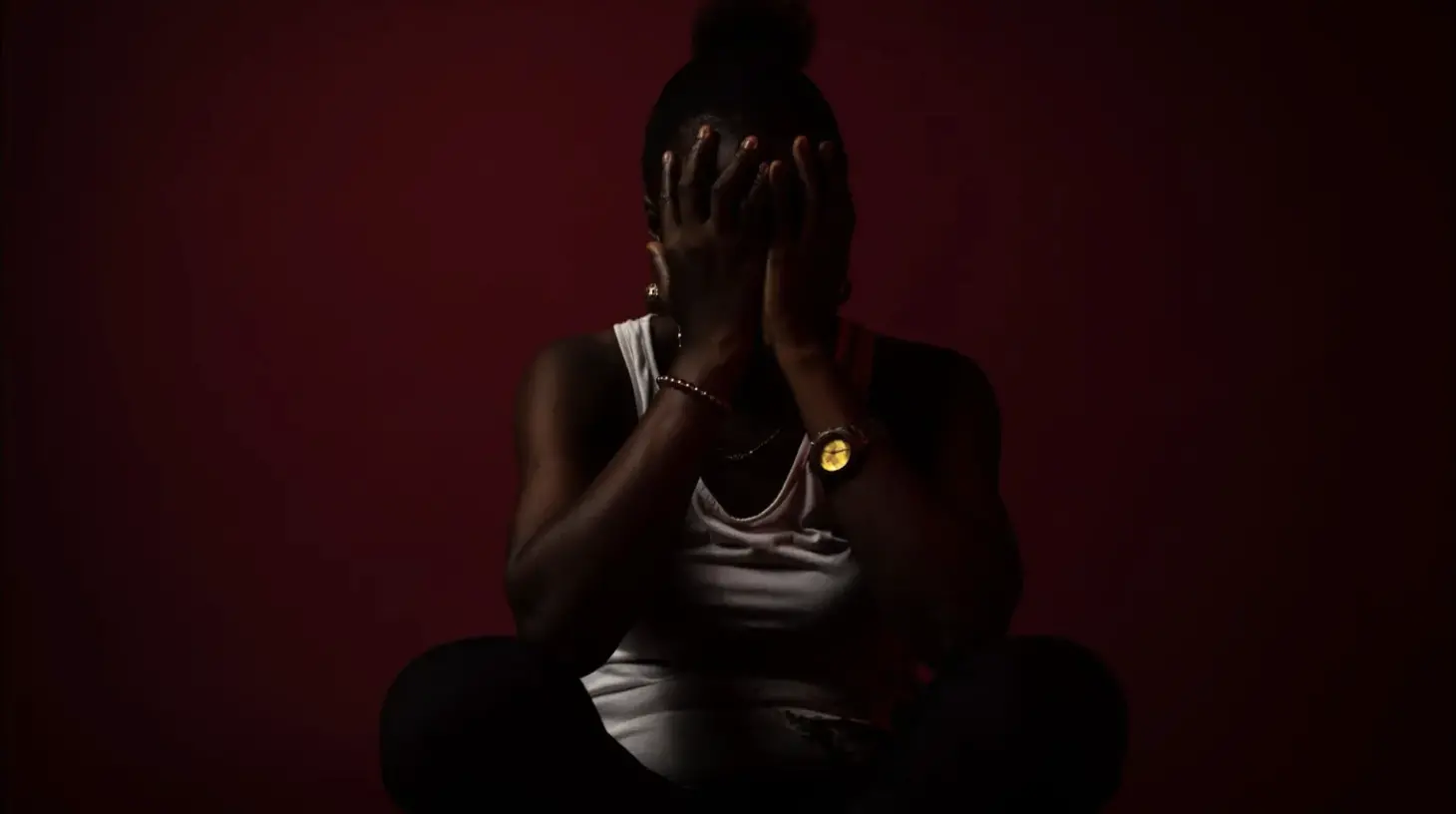 Raped by her father
As the lockdown progressed and people remained cooped up in small spaces, children became especially vulnerable to sexual and domestic abuse, James Ibor, the principal counsel at BRCI, said. With schools and offices shuttered, minors were forced to stay long hours with abusive relatives and neighbors.
While the BRCI offices were closed, in compliance with the Nigeria Center for Disease Control (NCDC) restrictions during the lockdown, Ibor said calls to their hotlines surged. Between March and September 2020, the group recorded at least 14 new cases a month of sexual violence against children just in Akampka, an area in Cross River State, with about 150,000 residents.
"We had more people calling us during the lockdown that they have been sexually assaulted by their parents or stepfathers," he said. "Children that would have ordinarily had good reasons not to stay at home and [had ways to] avoid their abusers could not go anywhere. Children were not in schools so they were forced to stay home with their abusers."
Government services, including the courts, were shut down nationwide during the lockdown. In many states, government-paid social responders were affected by the stay-at-home orders as well, limiting access to help in government facilities.
"The sad thing," Ibor said, "is that there is no corresponding response from the state actors — those who are mandated by law to provide services to survivors of sexual violence. We could not respond to all [calls] because the police could not provide service during those periods because they were busy enforcing lockdowns and courts were not sitting."
Ajayi-Kayode of the Cece Yara Foundation echoed these concerns, saying cases of sexual molestation of minors increased during the Covid-19 lockdowns but were often not recorded.
"This is because survivors did not have access to all the portals available to call for help during the lockdown period," she said. Often victims were unable to leave their homes even to seek help.
Indeed, because people were trapped inside by a curfew, during the first three months of the lockdown, the number of cases recorded by the Lagos State  Domestic and Sexual Violence Response Team (DSVRT) went down.
Then, "in July we launched our toll-free line and increased social media engagement," Titilola Vivour-Adeniyi, the coordinator of the DSVRT, said, explaining the spike in the number of reported cases.
At the BRCI, Ibor said, the staff tried providing counseling on the phone but it was difficult to mitigate the situation when victims continued to live with their abusers. The Cross River State's Ministry of Humanity and Social Welfare was closed and shelters run by private organizations were filled, he said.
One of the saddest cases the BRCI recorded was that of a 17-year-old girl who was repeatedly raped by her father in the same small room where she lived with her sick mother.
The girl's father worked in Cameroon, which shares borders with Calabar, but during the lockdown he stayed home. So for six months, Ibor said, the father repeatedly had sex with his own child. Finally,  the BCRI was able to rescue her when a space opened up at their shelter, where the girl now lives.
"I really sympathize with so many survivors. Many of them are still traumatized by the experience they had," Ibor said.
Silence by threat
Nine-year-old Jackie suffered vaginal prolapse after she was raped by a neighbor.
Jackie clung to her mother in the small room where they were interviewed in December 2021. When her mother changed seats to get closer to the fan, the girl followed, staying close. She looked timid, scared even, but she was clear in her recollection of her rape incident despite her shaky voice.
"I was rushing to go back home. I went to throw the dustbin, somebody dragged my hand and put me inside the bathroom. It was when I entered the bathroom I saw the person's face. The person now said if I shout he is going to cut me with a knife. He now pulled my pants," she said, almost too low for a recording device to register the words, before trailing off into sobs.
It was the most composed cry a nine-year-old could muster. The interview stopped as she continued to sob quietly. She was pulled into the embrace of the child-care specialist who was present during the interview.
"It's hard. It's been really hard for her and me," the girl's mother, Peace, interjected.
When Jackie was raped by her neighbor, "Mell," she was too scared to tell anyone, even her mother. It was days later, when she could no longer endure the pain in her vagina, that she finally started to open up about what had happened to her.
"She did not tell me [at the time] it happened," Peace continued, but two days later, "she called me and said, 'Mummy, mummy come, there is something I want to show you. My pee-pee is red.'"
"I asked her if anyone had touched her but she denied [it]," Peace continued. "So I fed her and took her to the clinic. It was at the clinic that I was told that she had been tampered with."
Still, Jackie continued to deny that she was raped.
"She kept saying she did not want to die," Peace said. After much persuasion from her mother and a woman police officer, she opened up about the assault. Jackie's condition got worse; she started bleeding through her vagina a few days later, her mother recalled.
"I was afraid. A little girl. . . Is this [her] period or what," she asked herself.
Fear of harm is common among sexual assault survivors, especially if they are young and vulnerable, said Titilola Vivour-Adeniyi, the coordinator of the Lagos State DSVRT. In many cases, Vivour-Adeniyi added, perpetrators are people close to the victim and study their routines. In the case of minors, they take advantage of unsupervised time, she said.
"They take their time to groom their victims before the act. They target children that are very vulnerable, gain their trust and then threaten them," she said.
Peace had first caught a whiff of Mell's harassment months earlier and warned him, thinking that was enough to keep him away from her daughter. But as the lockdown lingered and school remained closed, there was ample opportunity for Mell to eventually rape the girl.
Clog in the wheel of justice
Peace was advised to report the case to the police. She did and Mell was arrested, but he was released on administrative bail weeks later, Peace said.
"He threatened her not to tell me because she had told me the first time," Peace said.
The family felt forced to move.
Patience Agala, a lawyer at the BRCI who handled Jackie's case, was disappointed that the man was granted bail without ensuring that he would not vanish.
"The IPO [Investigating Police Officer] was calling me to settle," Peace said. "But I told them it's not in my hands again." The next thing she heard, Mell was released by the police before the case was sent to court.
This is often what happens, Agala said. The survivor's family gets pressured to withdraw the case, and in many instances, it is the police who broker negotiations between the perpetrator and the survivors' parents.
Rape is a crime prosecuted by the state, Agala explained. Once it gets to court, the case is between the defendant and the state, but the police sometimes either mediate a settlement with the parents of the survivors and/or release the alleged perpetrator on bail. Not surprisingly, once they are released from police custody, many disappear.
The lack of a sexual offense register in many states in Nigeria is another reason such cases go unpunished. Cross River State does not have a sexual offense register. The implication is that when guilty suspects jump bail, they can commit the crime again.
This was the case after "Gerald" raped four-year-old Shanny, only to be released on bail by the police. By Shanny's mother's account, Gerald relocated and has not been found since.
"When I ask his tenants if they have seen him, they said they don't know where he is and they have not been paying rent," she said.
When asked what justice would mean to her, she said she would want to see Gerald hanged for the crime he committed. As long as he remains at large, any form of justice remains elusive.
Agala worries that Peace may never get justice for the crime done to her daughter. It is hard to prosecute a case when the defendant has run away, she said.
But that's not the only thing standing in the way of justice. There are also cases of judicial negligence and prolonged prosecution, not to mention incessant strikes.
Agala isn't sure how the case against the man who allegedly raped 16-year-old Celia will turn out. She has been to the Ministry of Justice a number of times to follow up, but no one seems to know who the new prosecutor is or the whereabouts of the case file.
Delays can be especially tragic if the survivor is young. Of the 1,718 sexual assault cases against minors recorded in Lagos State in 2020, 1,095 were infants and children under the age of nine. They can easily forget the details of events, said Ifunaya Chukwueke, a developmental psychologist at the University of Nigeria Nsukka.
The exact age of recollection varies, Chukwueke said. "It is possible the child does not remember immediately, but they might have flashbacks when they encounter a similar situation again. It depends on the cognitive development of the child."
Laurel has a fleeting memory of the incident, but her parents have encouraged her to put this behind her, and her grandmother said she tries to minimize triggers that might cause Laurel to think back.
"I do not want her to remember," she said.
Agala, the BRCI lawyer,  pointed out that this could hurt her case in court. Given the long delay the case has suffered, Agala doubts Laurel would be able to give evidence with the forensic details that legal proceedings require.
Former Justice Eyo Ita, who presided over the case before he retired, blamed prosecutors and the police for the shoddiness and delays in sexual offense cases. And investigations are often poorly carried out, he said, which means most cases "are lost" before they begin.
'They put the blame on me'
Survivors of sexual violence worldwide often face stigmatization, and when they are minors, their parents also share the blame. When nine-year-old Jackie was raped, it almost caused a rift between her parents.
"I was passing through a lot because her father was putting all the blame on me that I cannot take care of her, abusing me, saying a lot of things," Peace said. "I was not happy. I was so sad. She is the only child I have for now. Upon all the suffering I have been suffering for her and [worrying] this will come and happen again, I was not happy. I was not happy."
There was also the constant whispering among neighbors. Jackie and her mother became the subject of so much gossip that both the police and Jackie's doctor advised them to move. For a single mother who survives on petty trade, relocating was not feasible. She moved her belongings to the homes of friends and took shelter with her sisters, but that did not stop the stigma her only child was experiencing.
"I told [my sisters] I did not want the [new] neighbors to know, but when I was away, they started asking her questions in front of the neighbors," she said. "The neighbors asked their children not to play with her anymore because she has spoiled."
Something similar happened to Isabel, another minor who was raped during the lockdown. When school finally resumed, news of her experience — she was gang-raped by three men she knew in the neighborhood — traveled among her schoolmates and teachers. In a rare case of justice, she helped send her perpetrators to jail. But she said some of her friends stopped interacting with her because they blamed her for the incident.
"They said it was my fault because I made friends with them," she said. "Some other people said it was because I ignore them when they greet me."
"Blaming the child complicates the situation," Ibor said. "The child is already traumatized. It makes it difficult for the child to heal. Children that are blamed, especially when there is no support from experts, live with that guilt for life and there are consequences that follow it. It is never their fault. It is the duty of the society to protect them."
Back at the BRCI office, Celia said that she was back in school and preparing for the West African  Secondary School Certificate Examination.
She paused for a long time, her jaw resting on her thumbs and her index fingers over her mouth and nose, recalling how she took the blame.
"What happened is not my fault," she said. "If I had been in school, I would have been busy with schoolwork and maybe all of this would not have happened."
Habib Oladapo contributed reporting to this article.
* The names have been changed to protect the identity of the survivors.