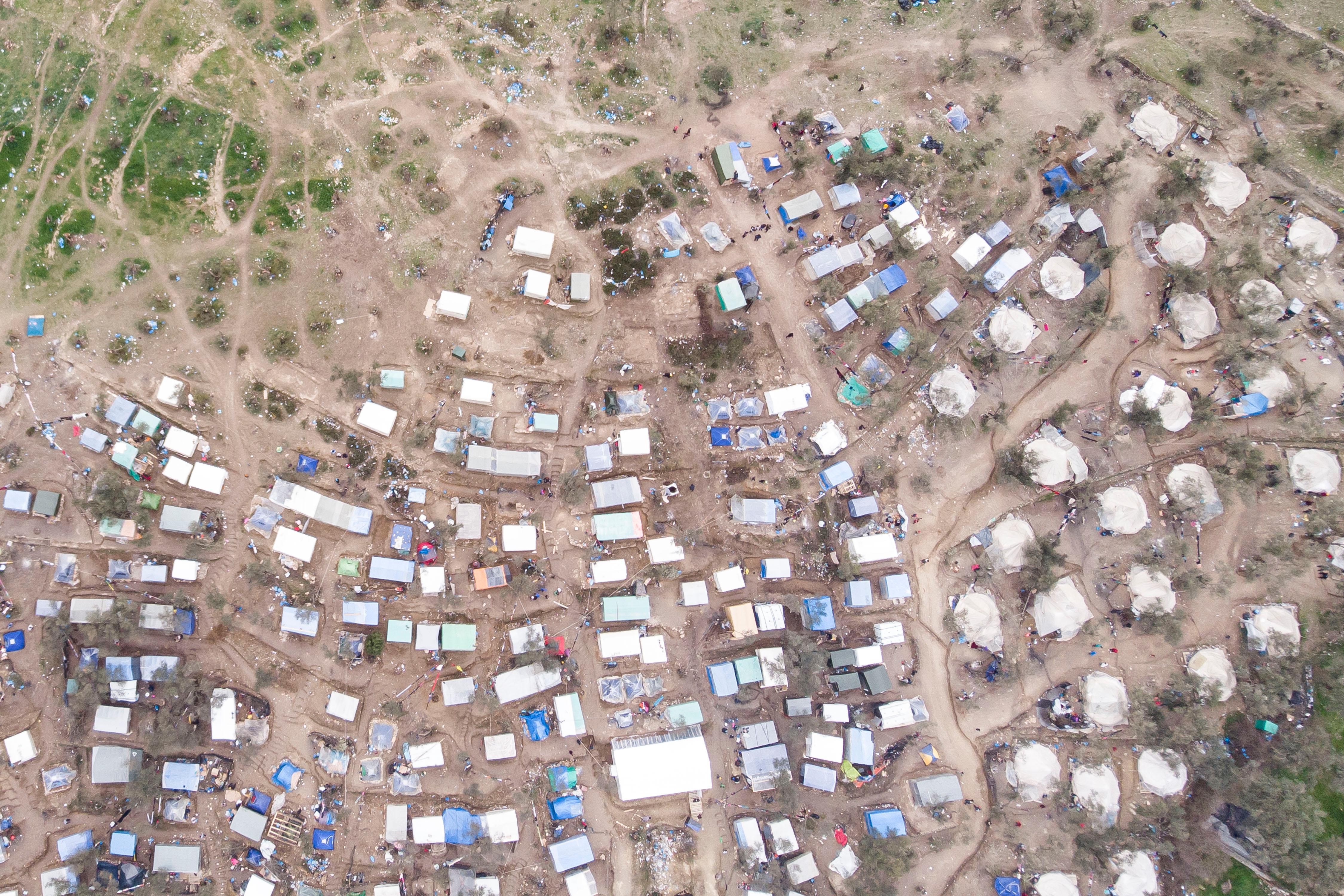 UPDATE September 9, 2020 — A fire Tuesday night destroyed the Moria refugee camp, leaving the nearly 13,000 migrants living at the facility homeless.
There are no reported deaths or injuries from the fire, according to a Médecins Sans Frontières statement Wednesday. MSF said the fire destroyed a COVID-19 medical facility, interrupting medical services for refugees, including the 35 migrants who had tested positive for COVID-19. 
Marco Sandrone, MSF field coordinator in Lesbos, in a news release said the organization's members saw the fire spread across the camp and "rage all night long."
"The whole place was engulfed in flames," Sandrone said. "We saw an exodus of people from a burning hell with no direction. Children scared and parents in shock. We are working now to address the immediate needs."
Images from the camp Wednesday morning show many structures burned completely to the ground.
The cause of the fires is not entirely clear. Greek Migration Minister Notis Mitarachi said the "incidents in Moria began with the asylum seekers because of the quarantine imposed," according to the BBC. The BBC reported that some migrants said the fire started after "scuffles between migrants and Greek forces at the camp."
Greek authorities have declared a state of emergency for all of Lesbos. 
---
Greek authorities in early September 2020 placed the notably overcrowded Moria refugee camp under a 14-day quarantine after the first case of coronavirus was recorded at the facility.
A 40-year-old recognized refugee from Somalia who was living in a tent just outside the camp boundaries tested positive for COVID-19. The Greek Ministry of Migration and Asylum promptly sealed exit and entry from the camp and announced only security personnel will be allowed to enter the area after temperature checks.
The decision drew criticism from aid groups who said the quarantine restricted migrant freedoms.
"What is happening is that COVID-19 is being used as an excuse to limit the freedom and rights of people who are seeking safety," said Caroline Willemen, Médecins Sans Frontières (MSF) field coordinator for COVID-19 on Lesbos, in an emailed release.
Aid organizations like MSF have for years called for the evacuation of camps like Moria, where around 13,000 people live in a facility designed to hold fewer than 3,000. These calls have only grown louder in recent months as overcrowding has stymied any chance at social distancing.
Moria camp is known for its poor conditions. Due to the facility operating at more than four times its capacity, many migrants sleep in olive groves outside the camp's boundaries and sometimes wait in lines for hours to use the bathroom and get food.
"[There is no] justification for the enforced mass quarantine," Willemen said. "In a place that's so overcrowded, it means nobody can keep social distance and there is not enough water and sanitation facilities for people to wash their hands on a regular basis."
MSF in a September 3 statement following the announcement of a quarantine said the lockdown measures are an attempt to cover up "a lack of comprehensive strategy to reduce [COVID-19] transmission in the camp."
It noted there are more than 200 identified individuals in Moria "whose age and underlying health conditions put them at even greater risk if they contract COVID-19" and suggested contact tracing, an increase in testing and "a serious boost to hygiene conditions" as alternative solutions to dealing with the pandemic.
"The Greek government must require local health officials to implement a comprehensive public health response for the asylum seekers in Moria—not to imprison them in horrific conditions under the pretense of protecting the island from the spread of the virus," the statement said.
Greece's overall COVID-19 cases have been on the rise in recent weeks. The country has had about 11,200 total cases and just over 279 deaths.
Hanne Beirens, director of the Migration Policy Institute Europe, noted the Greek government has restricted the movement of refugees in camps and reception centers since the beginning of the coronavirus pandemic.
Beirens referenced European Commission guidelines issued in April on how to implement asylum policies during a public health crisis and suggested Greece isn't in compliance.
"It doesn't say anywhere that the solution to that is to actually detain or lockup people," she said in a phone interview.
She added that the new restrictions also relate to "political ambitions" in place before the pandemic—"that a number of member states and governments have argued that there should be closed centers where asylum seekers are received."
Current European Union law does not allow for the detention of asylum seekers simply because they are seeking asylum, according to Beirens.
Lefteris Papagiannakis, former vice-mayor of Athens for migrants and refugees and head of advocacy for the Greece-based aid group SolidarityNow, also suggested Greek authorities are taking advantage of the pandemic.
In an August phone interview, he said the government implemented a more strict approach for people who lived in camps than for the general population living in apartments in cities like Athens.
"They use it as an excuse to have a more restrictive policy, to change the rules, to use discriminatory policies against the refugees—linking the refugee challenge to coronavirus," Papagiannakis said.
RELATED ISSUES

COVID-19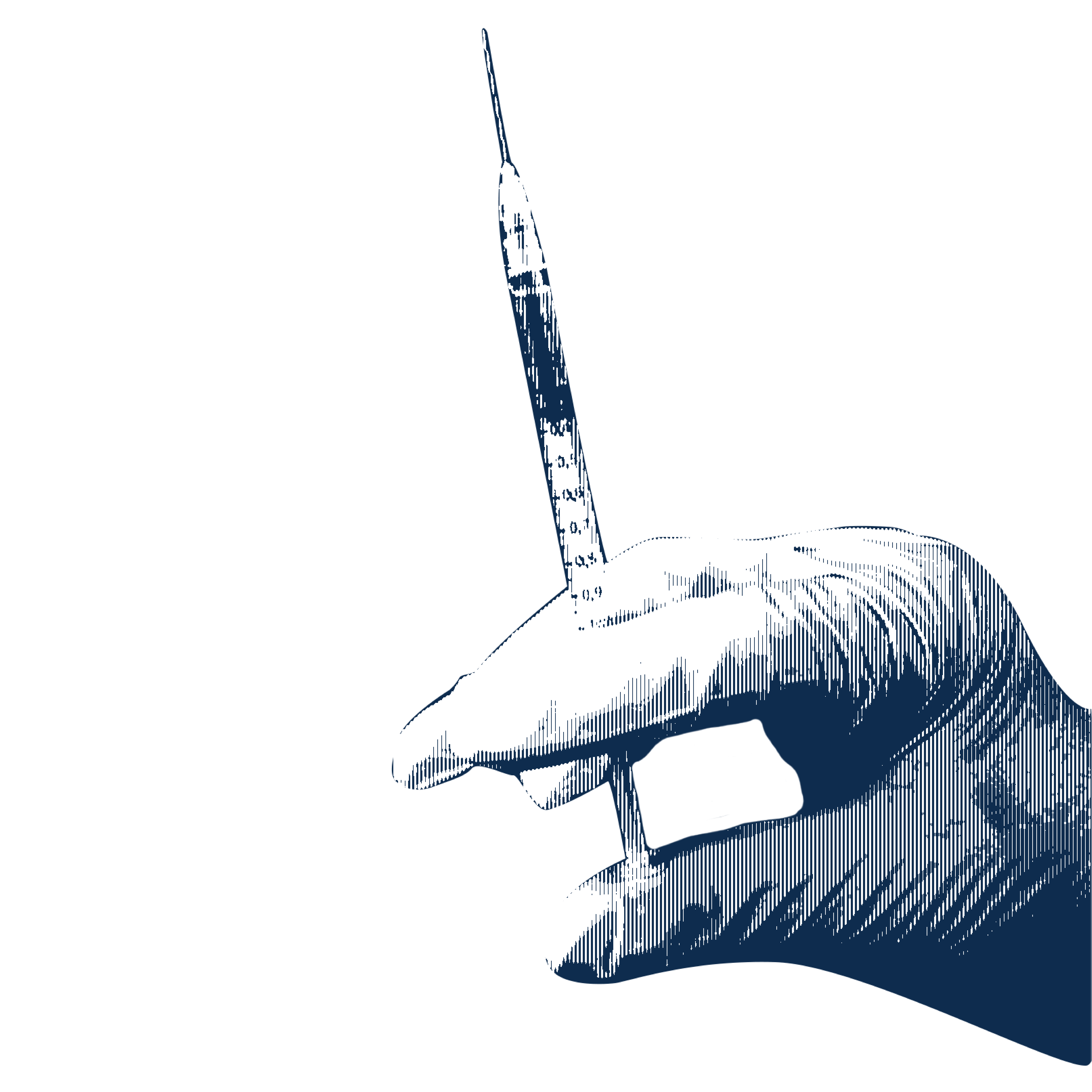 Health

Issue
Migration and Refugees
Migration and Refugees