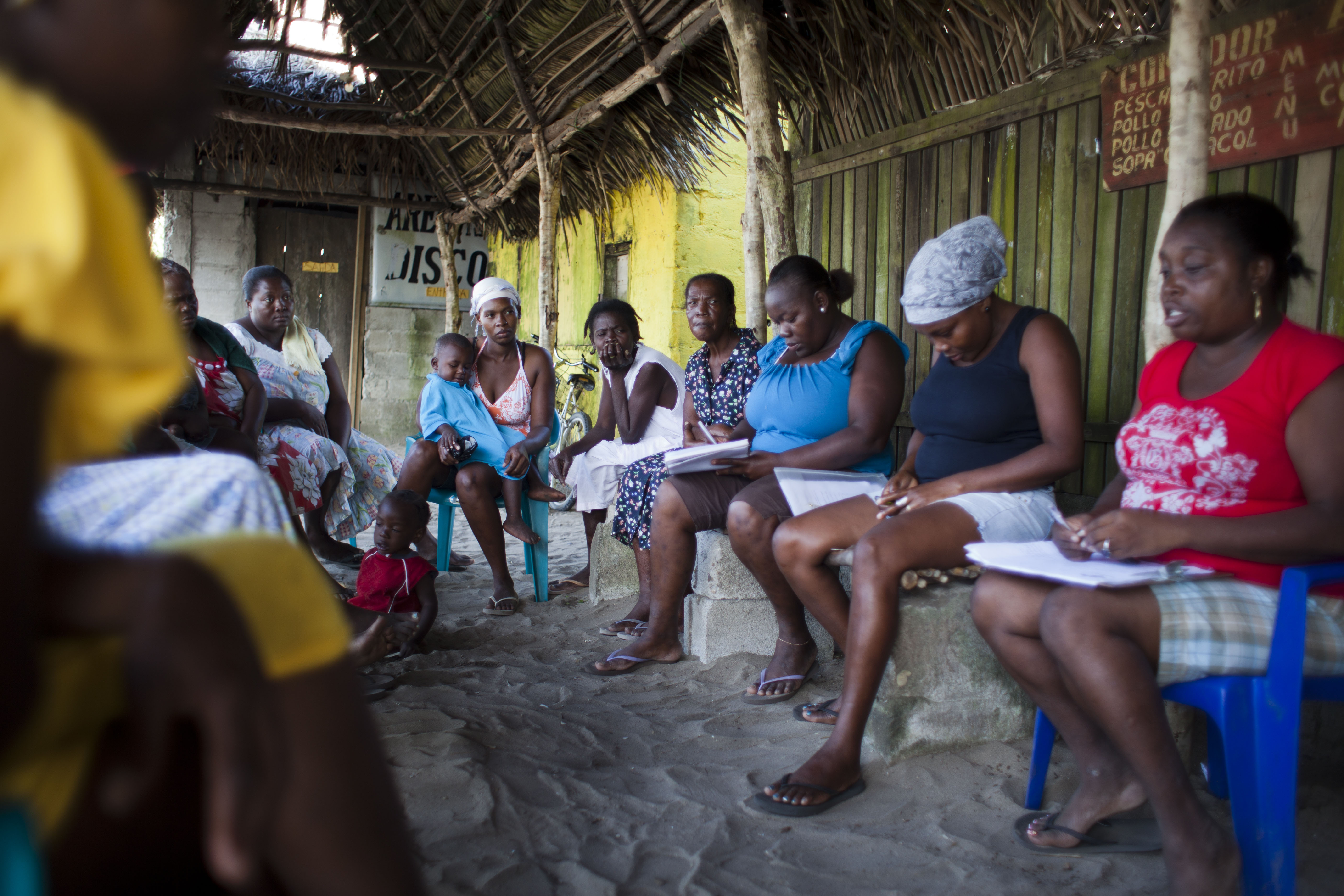 There is an extraordinarily high rate of HIV among the Garifuna communities that dot Honduras' Atlantic coast. While we are used to reading stories about HIV and AIDS in sub-Saharan Africa or Southeast Asia, we hear relatively little about the disease in Latin America. But the latest available data, from a 2006 report, puts the number of Garifuna living with HIV at 4.5 percent – that is a staggering number and one that reveals the difficult history the community has had with the disease. Garifuna health workers in the area point to migration, poverty and a lack of education as factors that have contributed to the spike in HIV.

As I spent my first few days in the country meeting with community health workers and educators, I heard a common refrain that little more than a decade ago people were dying at rapid rates. Several people told me that they remember going to the cemetery several times a week in the 1980s and 1990s – that by the time they returned from one funeral it was already time to prepare for the next one.

But things started to change with a programming push by Doctors Without Borders and an influx of investment from the Global Fund, established in 2002 to fight AIDS, tuberculosis and malaria. While the HIV rate remains incredibly high, there are no longer weekly, or even monthly funerals, and you don't really see emaciated AIDS patients.

The problem now isn't so much a lack of access to health services or medication – though those problems do still exist – as it is an enduring stigma and ignorance about the disease. There is a lack of understanding about HIV and how it is transmitted, and those who test positive are scared that people in their community will find out and shun them.

This leads to many people living in the shadows, afraid to even tell their spouses that they are sick. Some of the most inspiring stories that I have heard have been from those who decided to be public about their illness. The simple act of telling people they are HIV-positive inspires others to do the same. This not only eases a psychological burden, but makes it easier for patients to go to the health clinic for appointments, pick up their medicine and attend local support groups.

Having an open dialogue about HIV and improving education programs are vital to the continued fight against HIV in the Garifuna community. In the weeks to come we will take a closer look at some of the programs that are currently in place – and some of the brave HIV-positive people who are living out in the open.
RELATED ISSUES