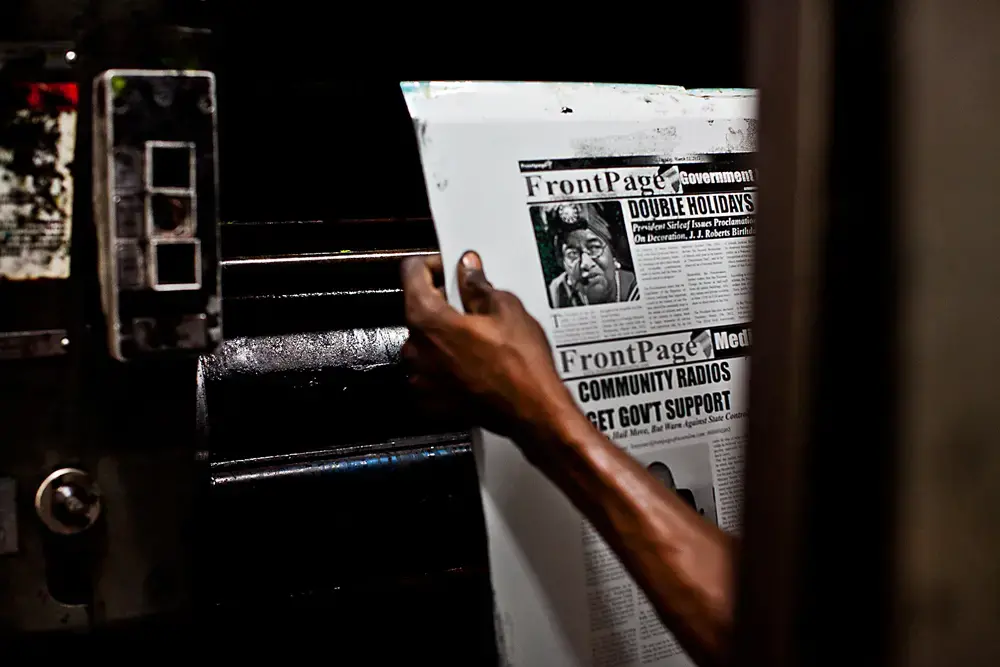 Pulitzer Center journalist Mae Azango has been receiving threats since publishing a story on female genital mutilation last week.

Azango, a reporter for FrontPage Africa newspaper and New Narratives, published a story on International Women's Day about the medical implications of the traditional ritual, known globally as FGM, practiced by the Sande "secret society" in Liberia. The piece drew the ire of many Liberians, who accused Azango of exposing secrets and violating a cultural taboo.

"If I were a white woman, this wouldn't be problem," she said. "But because I am a Liberian woman, I am supposed to know my place."

The threats, which are many, include one issued by a tenant in Azango's own residence. Azango hasn't been sleeping in her home since the controversy erupted and no longer feels safe even to eat or drink water there, she said. She also hasn't been to her office.

Azango's story and the threats it has attracted have captured the attention of the international human rights community. The Committee to Protect Journalists issued an open letter yesterday to Liberian President Ellen Johnson Sirleaf, calling on her to ensure Azango's safety and a proper investigation of the threats against her.

Amnesty International also called on the Liberian National Police to protect Azango and her children.

FrontPage Africa, a daily newspaper in Monrovia, is no stranger to such controversy. Publisher and Editor-in-Chief Rodney Sieh appeared at the Supreme Court earlier this week to answer contempt charges for a story alleging that four Court justices embezzled approximately $1 million intended for the purchase of vehicles and other support equipment for lower courts.

Judicial harassment of newspapers and attempted bribery of journalists have led to a climate of self-censorship in Liberia, CPJ noted last year.
RELATED ISSUES