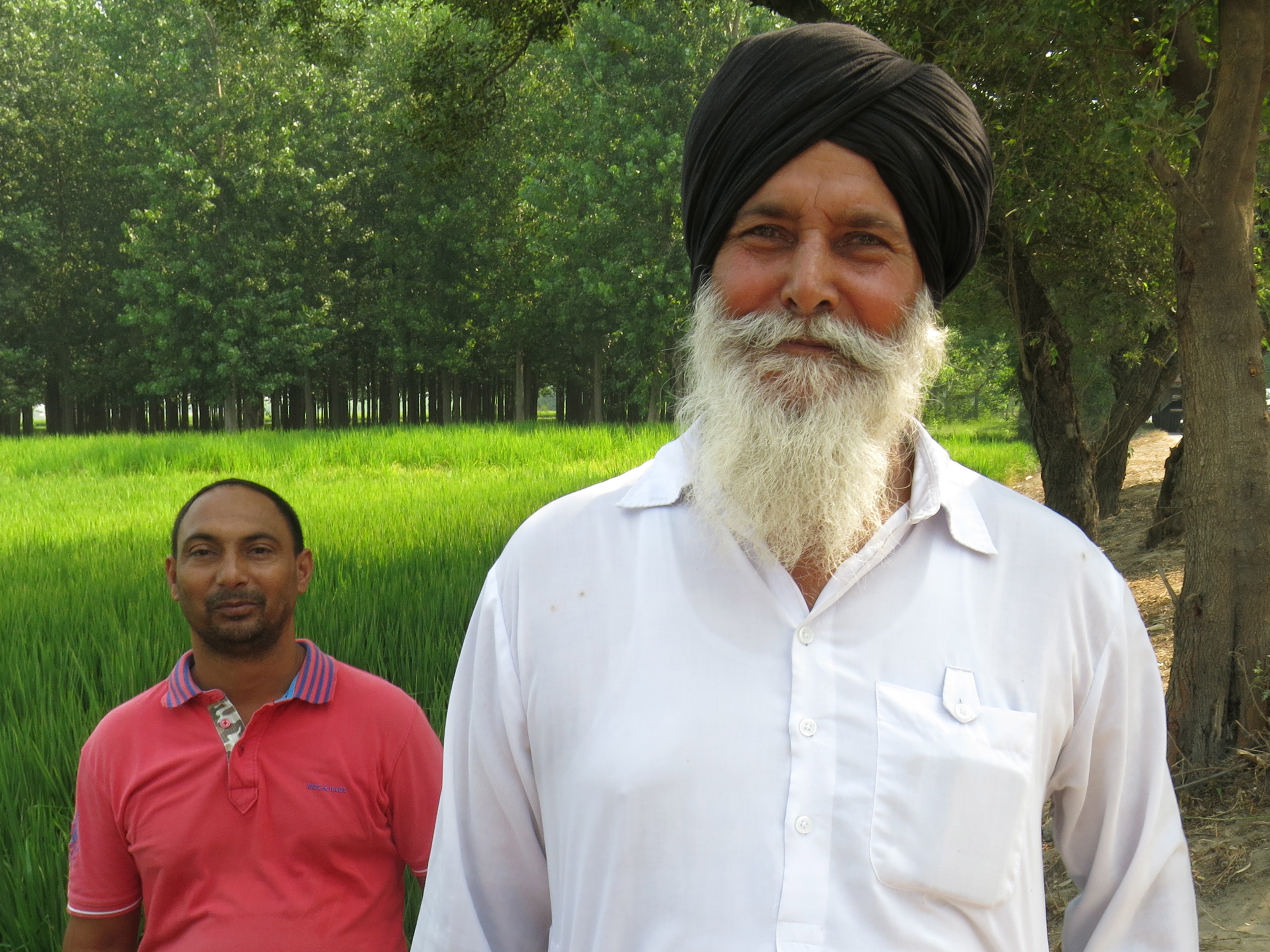 LUDHIANA, PUNJAB, INDIA – Joginder Singh, a 68-year-old farmer in the village of Noopur Bet in Punjab, is among the thousands of farmers in India trying to reconcile the risks posed by a changing climate with their need to improve crop yields to support their families.

Rainfall has been erratic over the past decade, and when it finally arrives, it comes in a few heavy torrents. Heat is stressing crops. Water for irrigation is becoming increasingly depleted.

With oxcarts a familiar sight on the rural horizon on a recent visit with Singh, I was struck that India seems an unlikely place to lead innovations in agricultural resilience and efforts to reduce greenhouse gas emissions. But India's farming industry is bolstering resilience and responding to climate challenges through a global food security research project on Climate Change, Agriculture and Food Security (CCAFS).

Singh and other local farmers eager to improve their resiliency to climate variability and limit the use of costly energy, water, and fertilizer are now collaborating with researchers and local farmers cooperatives to help make Noorpur Bet a "climate-smart" village. Punjab and the neighboring state of Haryana are both seeking to transform 1,000 villages to improve their climate resiliency.

1940s Food Shortages lead to Laser-Like Focus on Food Needs

Singh remembers what it was like to grow up in the aftermath of a famine in a country that struggled to feed its population. In 1943, in Bengal, India, several million people died from famine. It was a humanitarian jolt in the string of brutal, repeated famines, droughts, and food shortages throughout India's history.

The result of that 1943 tragedy was India's laser-like focus on feeding its population once it achieved independence, building on the work of Iowa native Norman Borlaug for a country with more than 70 percent of its population dependent economically on farming.

Improved breeding of wheat and rice, irrigation, and the use of chemical fertilizers have meant that India no longer relies on massive food aid, which had consisted mostly of wheat and cereal imported from the U.S. But as the country's population swells, its small land-holder farmers that now sustain food production will be hard pressed to maintain yields in a changing climate.

Andrew Jarvis, a senior scientist and program leader at the International Center for Tropical Agriculture (CIAT) in Cali, Colombia, is working with CCAFS to coordinate the research of climate smart villages globally.

"We see adaptation as joined-up thinking. It doesn't work when you have a maize (corn) specialist doing his own thing," Jarvis says. "This is about working together with farmers and markets within local conditions and institutional capacities sharing knowledge."

In 1960, food aid was 92 percent of the annual U.S. foreign assistance budget for India. From 1992 to 2002, that proportion dropped to 65 percent. The food aid program ultimately ended in 2011, largely because of gains made in the small, northern breadbasket states of Punjab and Haryana. Those two make up a tiny fraction of the country's land area and yet supply almost half the country's rice and a fifth of its wheat.

Contrasting 25-year Prospects for India, American Midwest

On a visit to northern India this fall, a few weeks before the rice harvest, the vast green expanse of flat fields and farming villages looked much like the southern Minnesota farmland where I grew up. While Minnesota bulges with soybeans and corn, India swells with rice in the fall and wheat in the spring.

Strategies once critical for boosting food security in India were first honed in the American Midwest. Between the 1950s and the 1980s, American crop yields annually improved by 3 percent, year after year, an accomplishment no longer realistic. As India developed agricultural capacity, it experienced tremendous gains by growing a high-yielding variety of dwarf wheat that Borlaug had introduced.

In both the U.S. and India, growing high-yield crops has meant that farmers apply large amounts of fertilizers and pesticides to ensure plant growth. And in both cases, the increases in harvests have come at an ecological cost. While the Midwest will not likely to again see such whopping gains, neither is it likely to experience the severe troubles that lie ahead for India.

In India, the status quo production methods are no match for current and projected climatic variability. Studies project that yields of wheat will drop between 6 and 23 percent percent by 2050. As a result, the Borlaug Institute for South Asia (BISA) in Punjab, which works with the climate-smart villages, is now looking at several approaches: inter-planting mung beans during wheat crop season to sequester carbon and improve organic matter in soils; improving water efficiency through underground drip irrigation for maize and rice; and using conservation agriculture techniques to reduce methane produced by growing rice.

In the past, the world has looked to U.S. grain supplies to help soften the rough edges of extreme weather, disasters, and shocks. But it may have trouble doing so in the future.

The United Nations Food and Agriculture Organization estimates that by 2050 the world must produce 60 percent more food, largely to meet the needs of a growing population and shifting patterns of consumption. Neither breeding new varieties of wheat and rice to achieve higher yields, nor perfecting irrigation methods can meet the wheat and rice needs of India's growing population.

The near-term outlook in the U.S. is far brighter. Over the next 25 years or so, many American farmers are expected to be fairly resilient to climate change even as others will experience big losses from crop stresses as a result of extreme heat, drought, disease and heavy downpours, according to the U.S. National Climate Assessment (NCA).

From mid-century on, climate change is projected to have more negative impacts on crops and livestock across the country – a trend that could diminish the security of U.S. food supply, the NCA report says. Many U.S. farmers have not done much to adapt to a changing climate, but India's farmers increasingly see the need to do so. The new climate-smart methods are aimed at helping rural communities deal with an uncertain future by reducing risks and improving farmers' ability to withstand risks of more extreme rains, floods, higher heat, and other shocks.

Better Grasping Farming Complexities Lying Ahead

Pramod Aggarwal, regional program leader at the International Water Management Institute in Dehli, India, is working with the International Maize and Wheat Improvement Center (CIMMYT), among others, to lead the research on developing climate-smart villages in South Asia. That research is highly localized, he says, and in addition to agriculture includes economics, education, gender, biology, and natural resources. "That integration of social sciences, ecology and agriculture science is critical," says Aggarwal, "because it raises the literacy and capacity of farmers to understand and address the complexity of climate change, and understand the challenges that climate poses to them, and the solutions that are possible if they organize themselves as communities."

Researchers, local partners, farmers' groups and policy makers collaborate on village resources. Aggarwal says, "Our key goal is to raise the capacity in agriculture in such a way that whatever developments are done should not lead to any maladaptation in the future; for example, crop yields should be able to be sustained and should not contribute to higher emissions."

So far, 18 developing countries around the world are tailoring the climate-smart village concept to local conditions to help improve their resiliency to weather extremes and improve food security.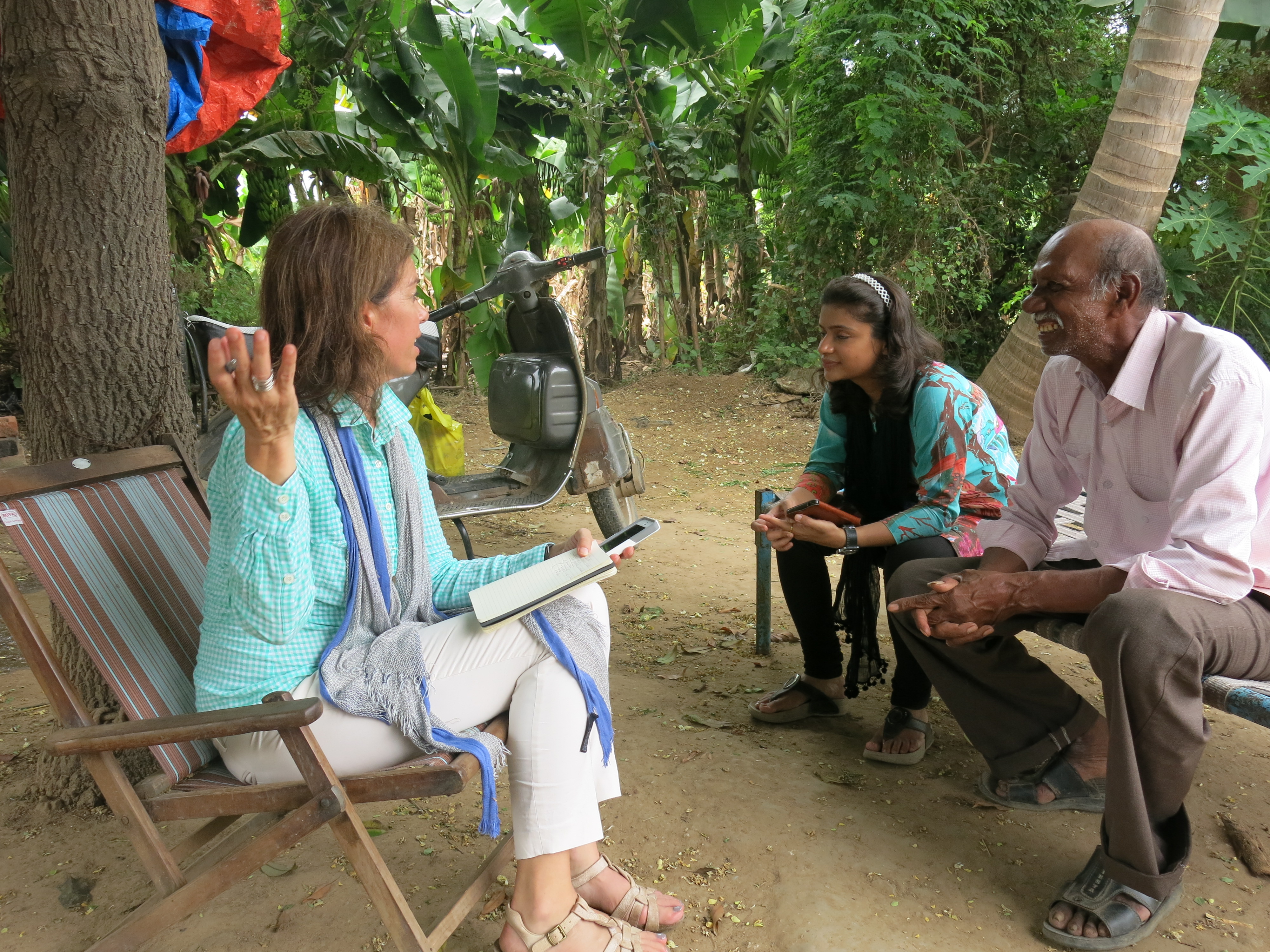 Global agriculture is ripe for sustainable solutions, in India and elsewhere. Traveling to several...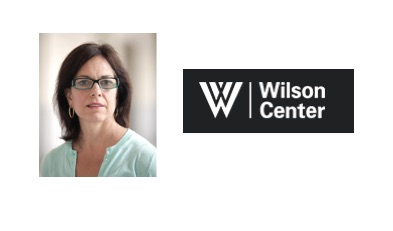 Pulitzer Center grantee Lisa Palmer joins a panel discussion with author Meera Subramanian to...
RELATED ISSUES

Issue
Migration and Refugees
Migration and Refugees

Food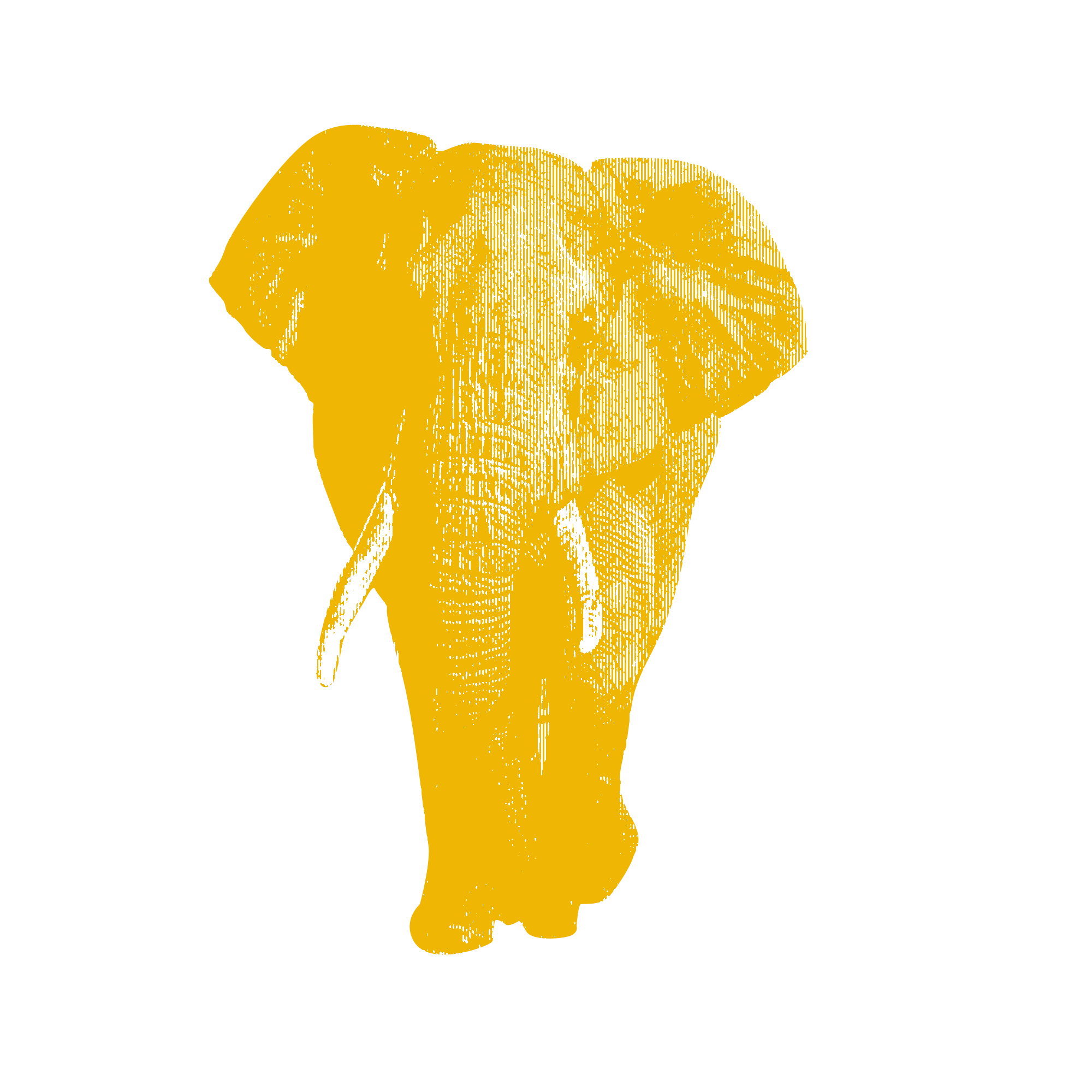 Issue
Environment and Climate Change
Environment and Climate Change